Hot White Night
The ShowBoats International Rendezvous celebrated its 20th anniversary with an all-white costume ball.
November 21, 2007
White was the color of the evening at the
ShowBoats International
Rendezvous 20th anniversary celebration on November 9 at the
Fisher Island Club
in Miami. The soiree, benefiting the Boys and Girls Club of Broward County, was part of a four-day yacht-hopping event featuring more than 40 boats.
As the costumed guests arrived-dressed as Elvis, angels, and more-event staffers decked out in white nautical attire greeted them and directed them inside the tent provided by
EventStar
. During the cocktail reception, vacations, sports memorabilia, art, spa packages, and more were available for bidding in a silent auction. In addition, a new smart car was available for guests to survey first-hand.After the reception, the back of the tent opened up to reveal a large white ballroom. Upon entry, guests were offered samples of cocktails, such as a shaken piña colada with a layer of fresh coconut shavings on top, before heading to their tables for dinner.
The club's chef began the meal with a raw bar, and then progressed to a buffet-style dinner featuring crab-crusted snapper, among other delicious choices. The dessert table was complete with bite-size treats such as chocolate mousse, cannoli, and fruit tortes.
Throughout dinner, guests took advantage of the dance floor, lit with soft blue and purple, courtesy of
Frost Lighting
, and danced to music provided by
Wizard Entertainment
. At the center of the evening, were performances from Gloria Gaynor and the Village People.
The evening concluded with a live auction featuring a V.I.P. tour of Dubai, a smart car, and a Cartier diamond necklace, as well as various other luxury vacations.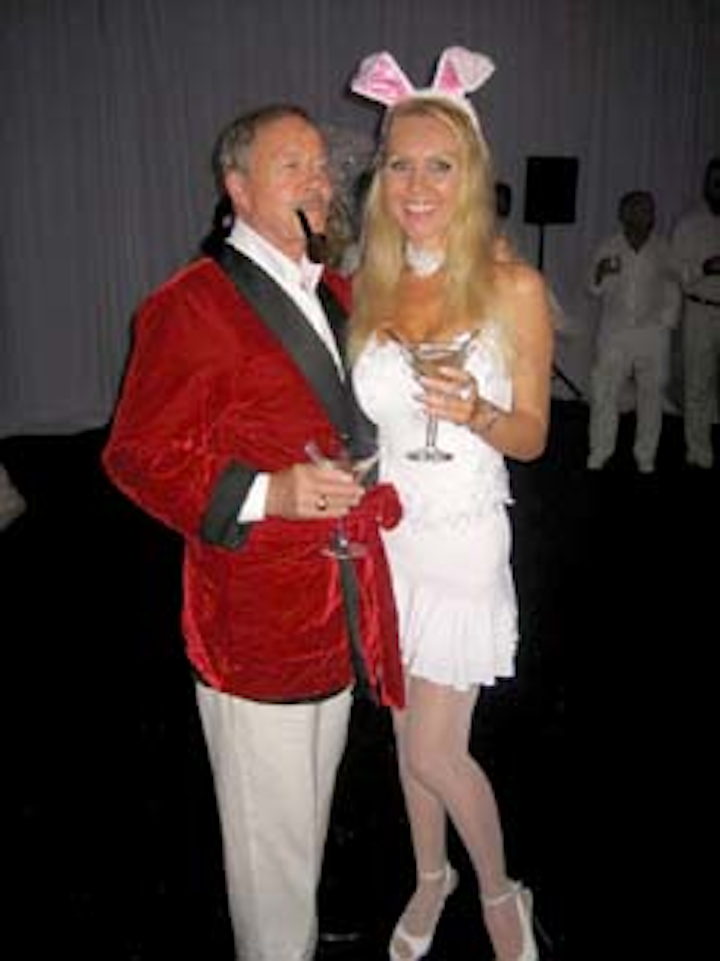 BizBash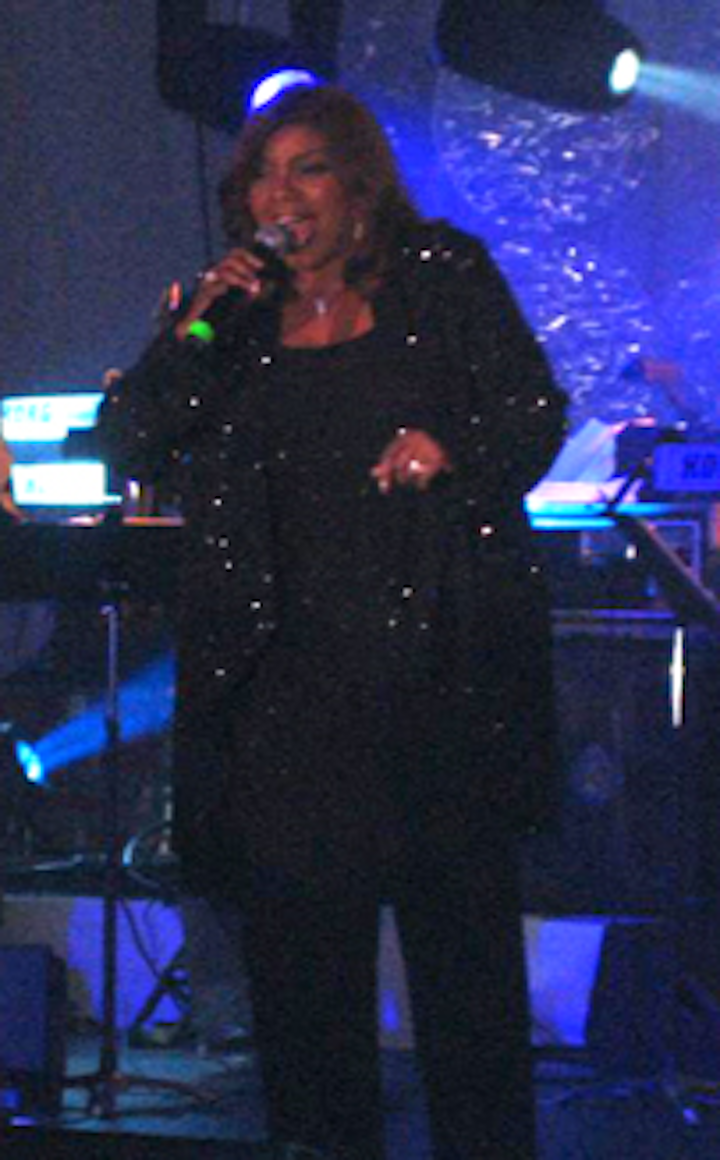 BizBash
BizBash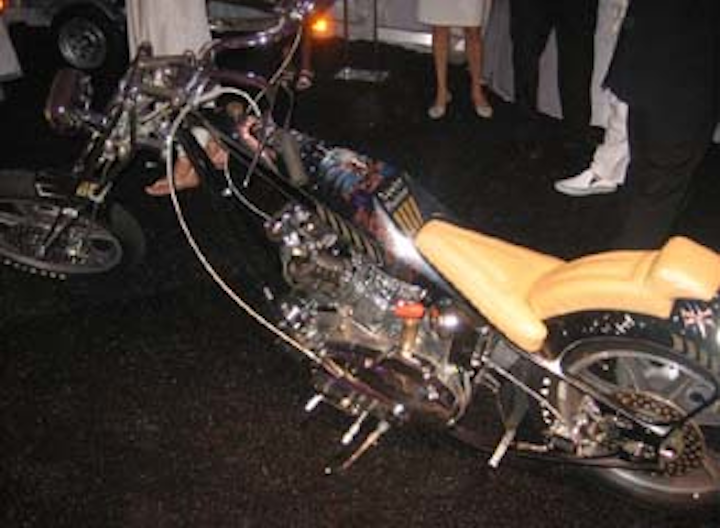 BizBash
BizBash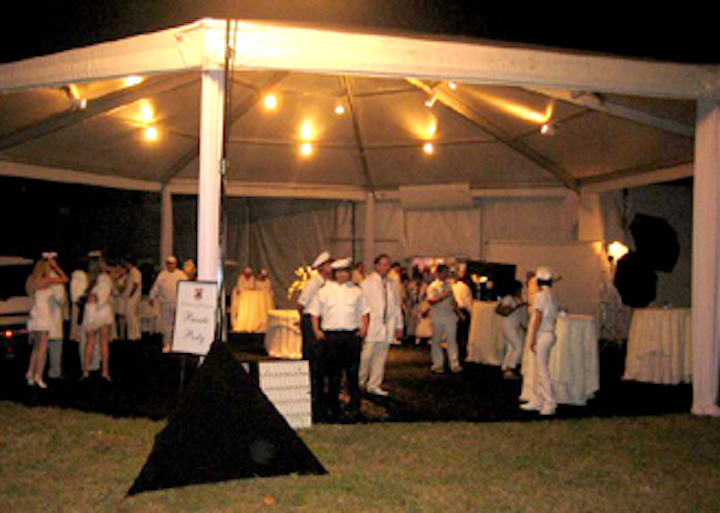 BizBash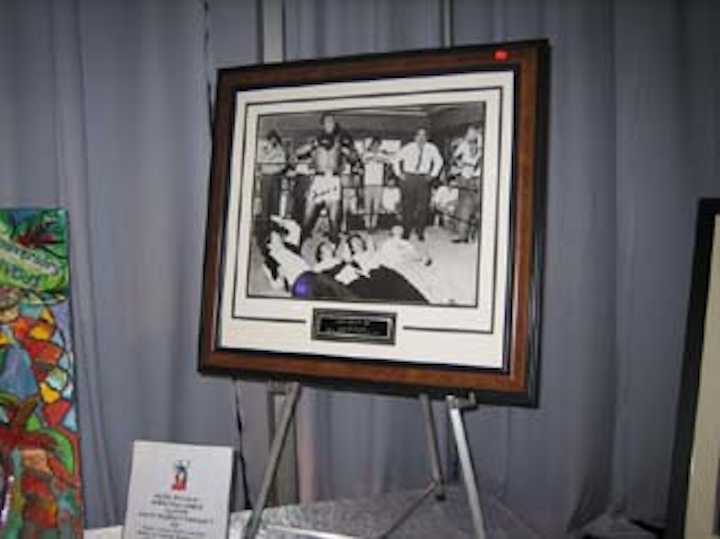 BizBash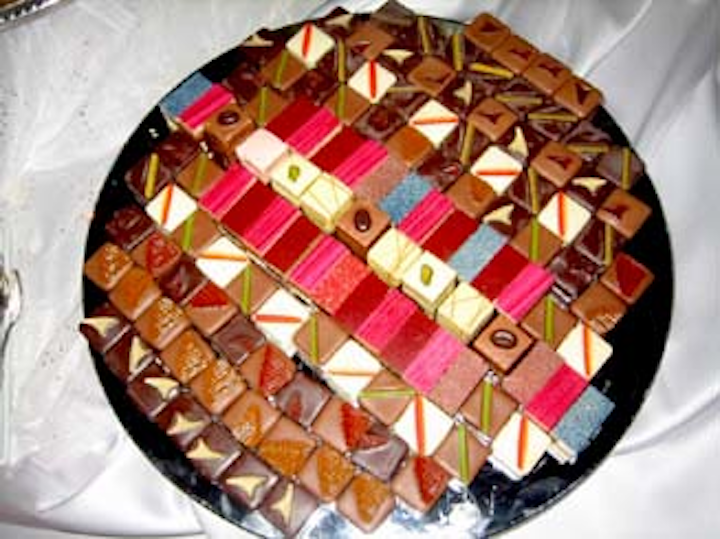 BizBash
Featured Venues/Suppliers: