Orange Bowl Gala Moves Inside Due to Unseasonably Cold Weather
January 6, 2010
Nearly 700 people attended Sunday evening's Bacardi Orange Bowl Rhapsody Gala, a precursor to the Orange Bowl football game Tuesday night, at the Ritz-Carlton, Key Biscayne. The Orange Bowl Committee hired Event Management Group to design the event on the hotel's great lawn and beachfront, but decided to move the event inside the night before due to the near-freezing temperatures expected on Sunday.
"We had designed a separate layout in case it was called to be moved inside and walked that [plan] through about five days before," said Marc Gambello, president of Event Management Group. "Everyone had a copy of the layout, so it was pretty fluid and we were actually done an hour before the event started."
The company employed the Orange Bowl's logo colors throughout the hotel's Plaza ballroom and its prefunction space with orange linens on white tables and orange and white spandex sails (originally intended for display between the palm trees outside) on the walls. MPS Light and Sound projected the Orange Bowl logo, promotional videos, and main sponsor Bacardi's logo upon each of the sails.
Band Surfside Six from Chase Music and Entertainment performed in the main ballroom throughout dinner until the event wrapped up around 11 p.m.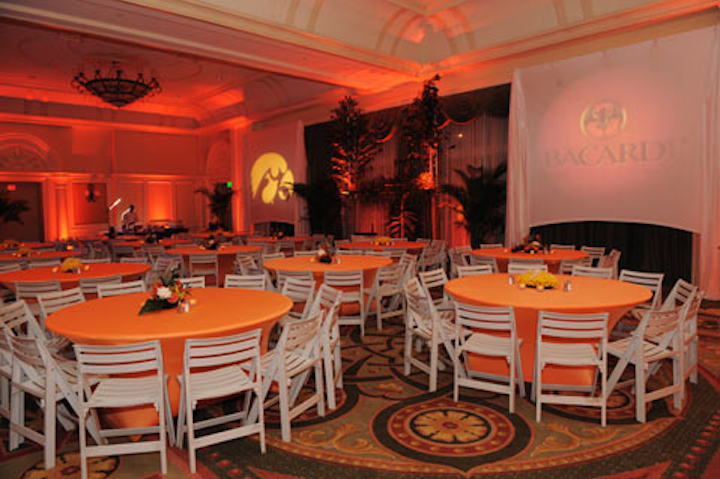 Photo: Gort Productions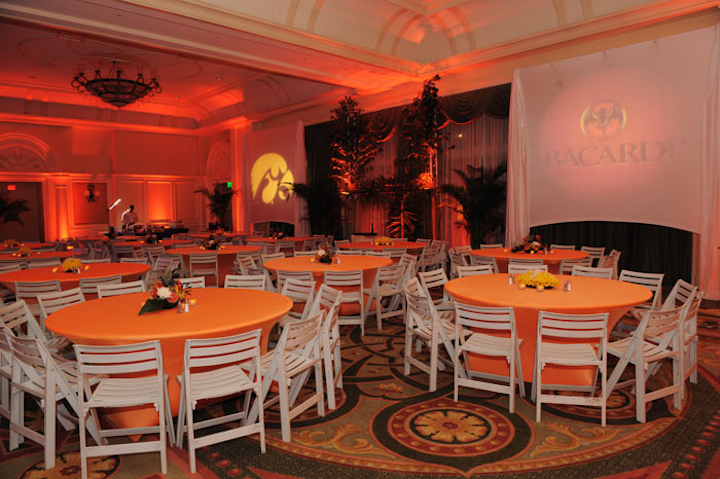 Photo: Gort Productions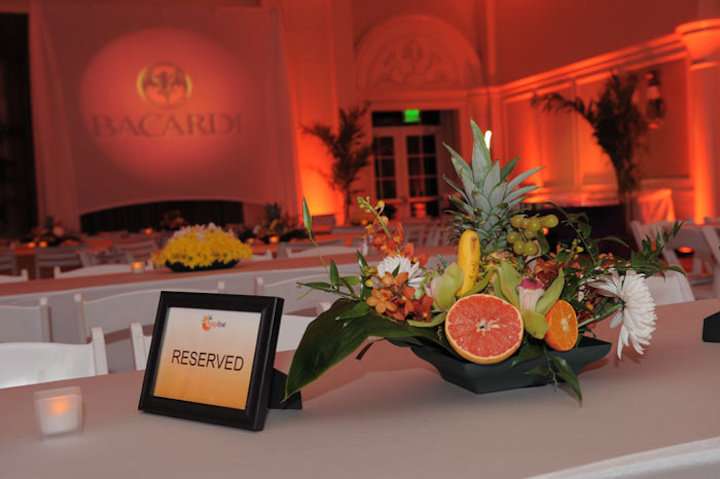 Photo: Gort Productions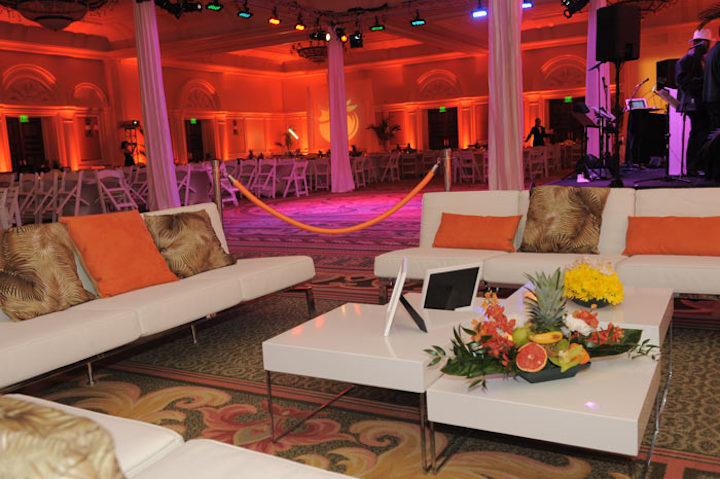 Photo: Gort Productions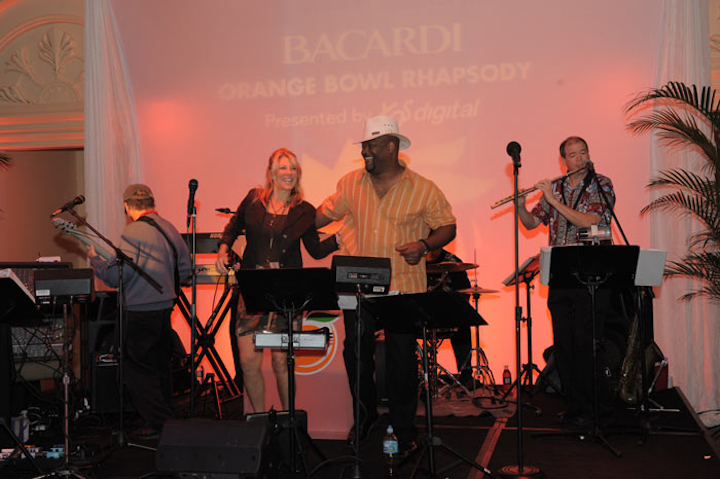 Photo: Gort Productions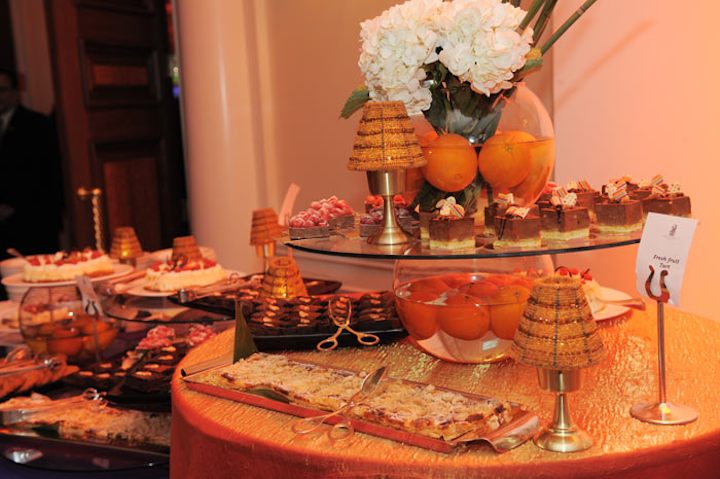 Photo: Gort Productions
Photo: Gort Productions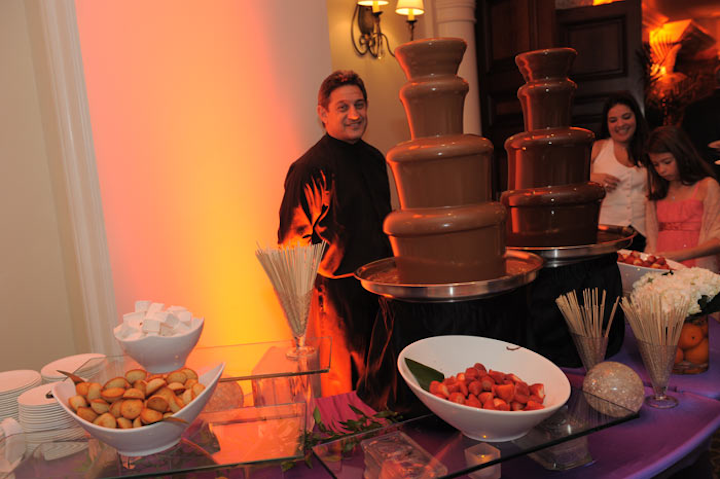 Photo: Gort Productions
Featured Venues/Suppliers: