Inside Miami Music Week's Pool Parties and Concerts
See how brands and hotels played off the buzz around Winter Music Conference and Ultra Music Festival.
April 7, 2015
The largest annual electronic dance music gathering in the world, Winter Music Conference celebrated 30 years in Miami from March 24 to 28. Attracting more than 3,000 industry insiders, more than 2,000 DJs and artists, and more than 100,000 attendees from more than 70 countries, the yearly gathering was made up of 400 parties, workshops, and seminars.
"WMC serves as a catalyst to bring people to Greater Miami and the Beaches, bringing in revenue to the city and local businesses," said Rolando Aedo, executive vice president and chief marketing officer of the Greater Miami Convention & Visitors Bureau. "As the largest longstanding EDM and dance music industry gathering of its kind in the world, WMC continues to draw attention to Miami as a global city."
The city has adopted the blanket name Miami Music Week to reflect a larger network of unofficial events beyond the official Winter Music Conference and Ultra Music Festival. According to Aedo, "Miami Music Week brings both a high profile music trade event, along with a consumer music event, Ultra Music Festival. The combination makes Greater Miami and the Beaches the epicenter of the global music scene that week."
This year, Miami Music Week added several notable events to the weeklong roster, from exclusive lounges and inclusive yacht parties to poolside brunches and early morning breakfast clubs.
The Red Bull Guest House returned for its third year, expanding to a larger venue at the Sagamore Hotel. The invite-only event spanned four days, with daily pool parties featuring electronic and hip-hop acts Hard, Young Money, and Rumors. As the clock struck 2 a.m., the guest house opened its Breakfast Sessions event, with extended DJ sets, Jell-O shot service, and entertainment such as the personal appearance analyses from the Bumbys. The after-hours catering included a spread of munchies such as mac 'n' cheese, doughnut holes, Pop Tarts, Twinkies, and chicken and waffles.
Offering a change of scene, a number of yacht parties set sail for the Atlantic Ocean. The Ocean Affair, a six-hour dance party, took place on the South Beach Lady, a 15,000-square-foot yacht charter with four floors and four bars. A highlight sail-away set came from LCD Soundsystem founder James Murphy, and guests were served rum-spiked cocktails in Coconut Cartel coconuts and cans of Red Bull Yellow Edition. Beck's All Access sponsored a lounge on the third flood with lava lamps, couches, and green beanbag chairs.
The weekend also saw the opening of 1 Hotel South Beach. Daylife brunch curators Derek and Daniel Koch set out to emulate San Tropez in South Beach with a 250-person rooftop brunch. On the menu were tequila cocktails from sponsor Deleon, along with a spread of organic salads, frittata, and traditional bacon and eggs on a reclaimed wood buffet overlooking the Atlantic Ocean. DJs Redondo and SNBRN provided tunes along with live music from a violinist and saxophonist. Guests mingled in cabanas and on daybeds and lounges.
Red Bull Guest House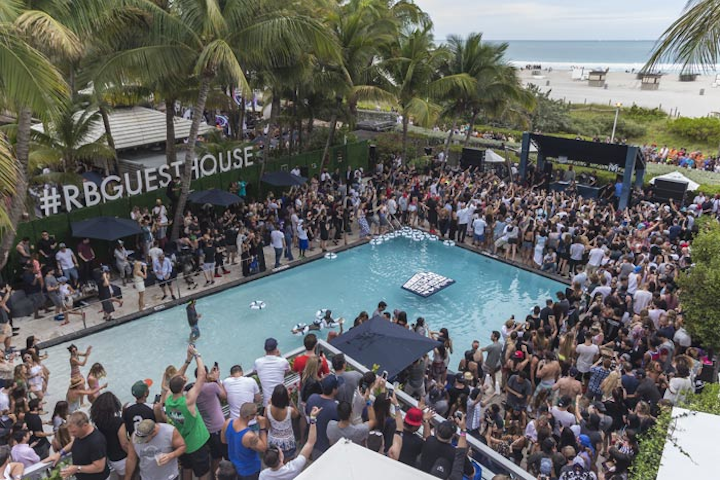 Photo: Marv Watson/Red Bull Content Pool
Delano South Beach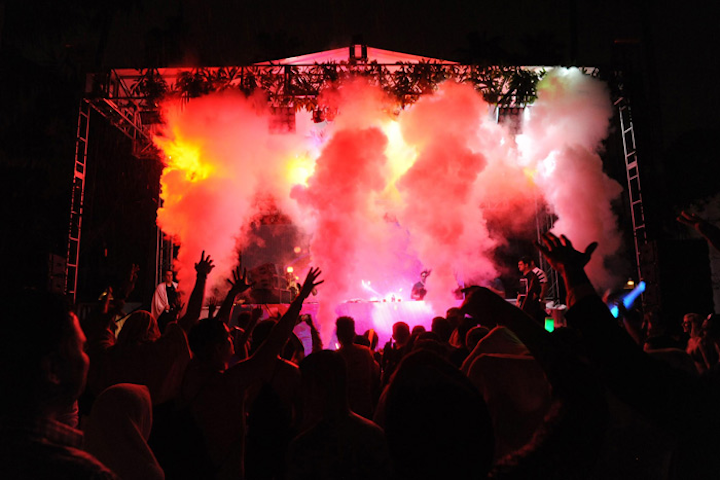 Photo: Jon Thaler
Red Bull Guest House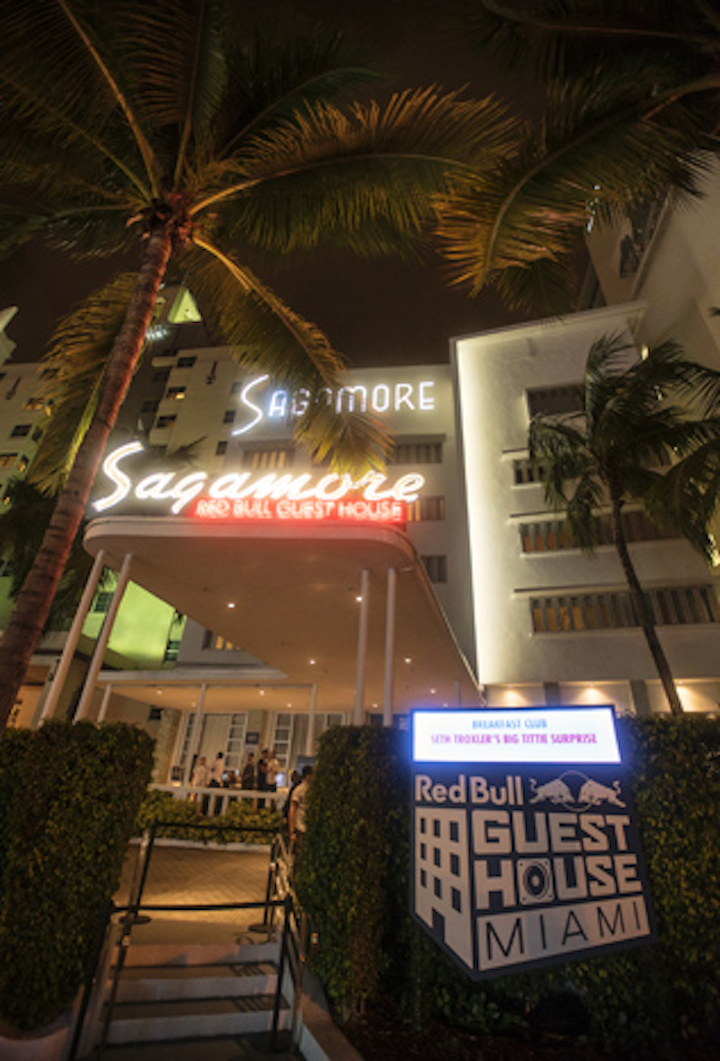 Photo: Robert Snow/Red Bull Content Pool
Red Bull Guest House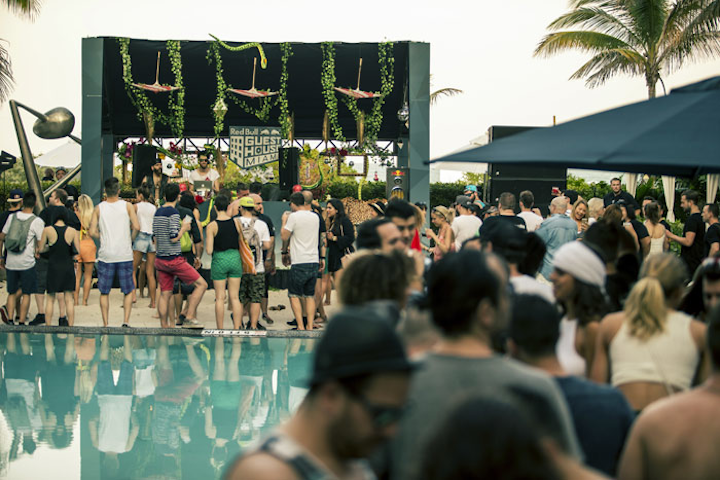 Photo: Robert Snow/Red Bull Content Pool
Red Bull Guest House
Photo: Erik Voake/Red Bull Content Pool
Hyde Beach at SLS South Beach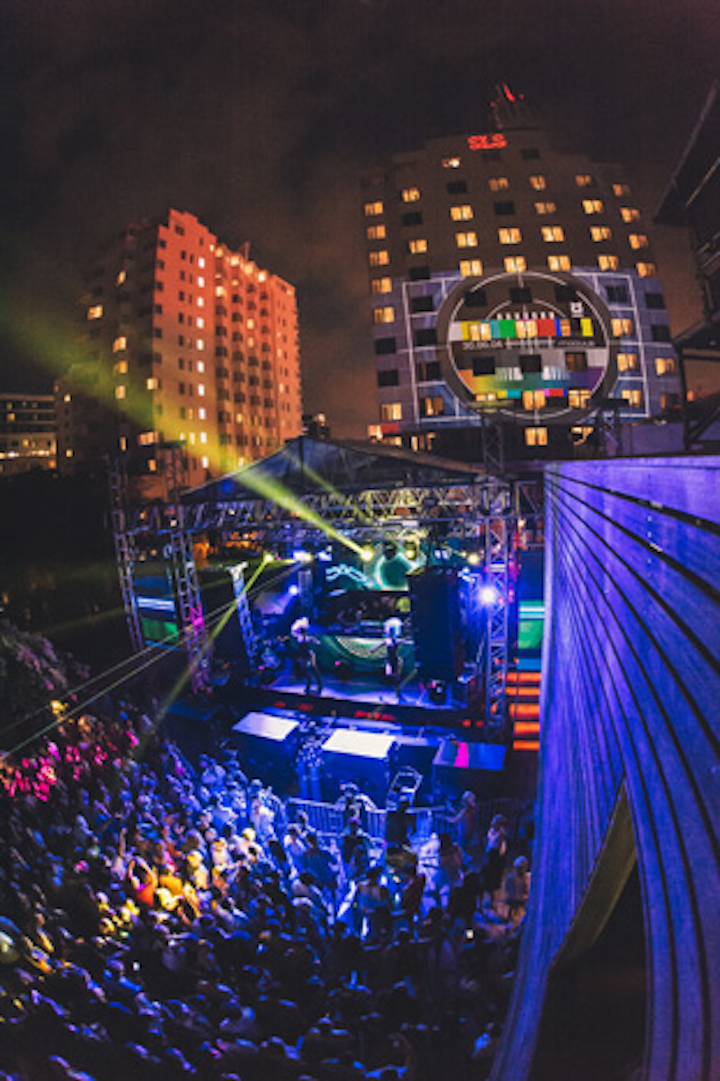 Photo: Dylan Rives
808 Music Lounge
Photo: Gustavo Caballero/Getty Images for SiriusXM
1 Hotel South Beach Brunch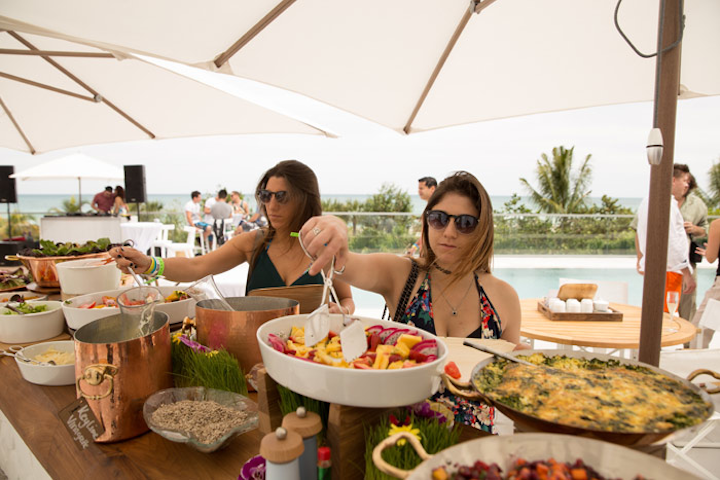 Photo: Pascal Bernier
1 Hotel South Beach Brunch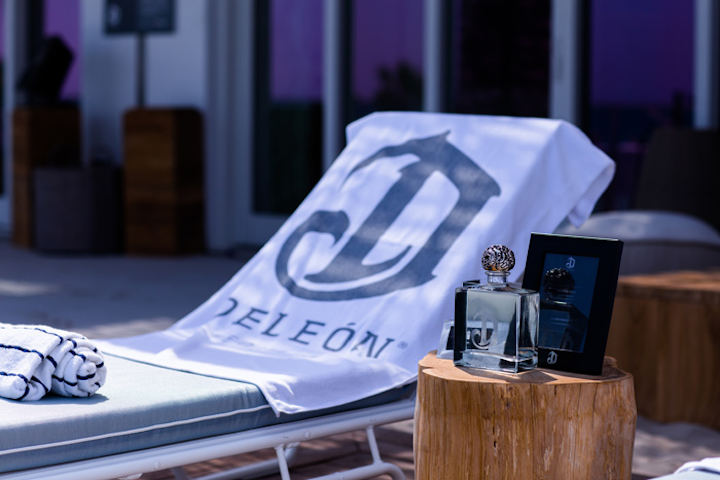 Photo: Pascal Bernier
Featured Venues/Suppliers: