All Shook Up
Reese\'s unveiled a collectors-edition candy inspired by Elvis and a chance to win a pink Cadillac.
July 19, 2007
Every year Reese's does a big promotion, and this year's began as many do: with a brainstorming session. Someone mentioned that Elvis.com is a big business, and before long, the wheels were in motion for what would be the biggest promo in Reese's history. On July 17, Hershey's launched a collectors-edition Reese's flavor—peanut butter and banana creme—inspired by the King's love of peanut butter-and-banana sandwiches. The new flavor debuted along with the unveiling of a 1957 Cadillac that had been overhauled by car crafter Boyd Coddington of TLC's
American Hot Rod.
Elvis impersonators, three members of Elvis's inner circle (including a former bodyguard, hairdresser, and spiritual advisor), and Boyd and Jo Coddington were on-hand for the event, which began with one of the impersonators lip-synching "All Shook Up" and ended with a street team in Reese's brown and orange handing out samples of the new flavor combination. About 40 passersby, Elvis fans, and Coddington followers witnessed the moment, which was also being filmed for the season finale of Coddington's TLC series.The initial idea was to hold the unveiling at Hershey's Times Square store, but permitting created too many challenges, so the event moved downtown to the
Classic Car Club
, said Brandon Solano, the director of marketing for the Reese's brand who supervised the promotion. Reese's also created a Nascar Elvis car, which will appear along with the Cadillac at Elvis Week in Gracelan—after which the "Elvis Tribute" Cadillac will go on tour nationwide.
Packaging for the new Reese's will feature four different likenesses of Elvis, and inside every candy is a chance to win the redesigned 1957 Cadillac, as well as Elvis-themed prizes including a trip for four to Graceland, a scarf owned by Elvis, one of his canceled checks, and Elvis-inspired sunglasses and license plates.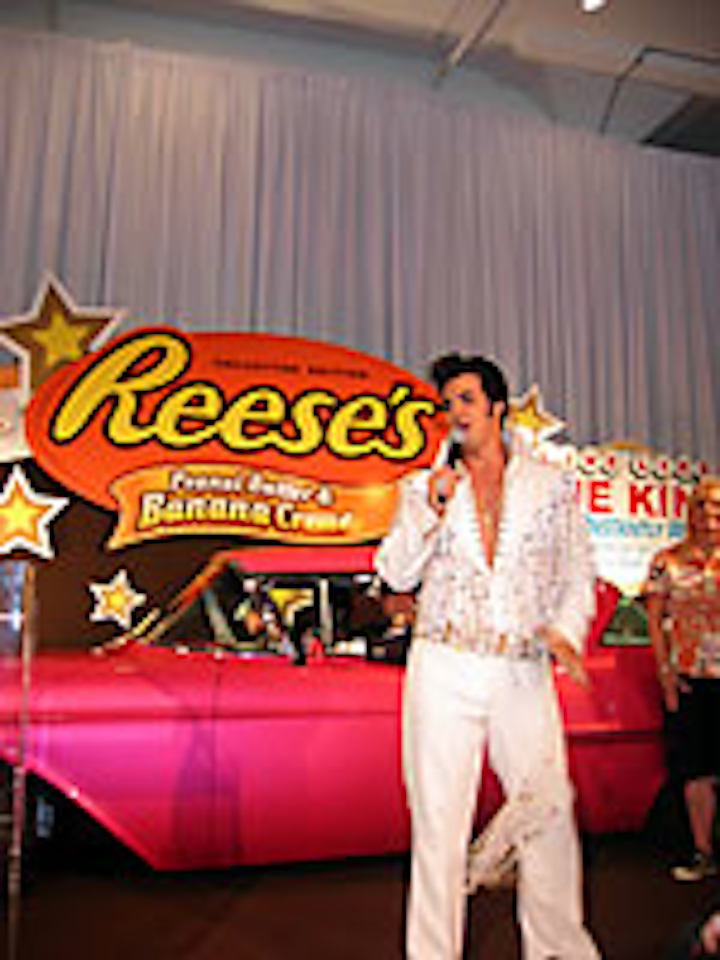 Photo: Courtesy of Hershey Co.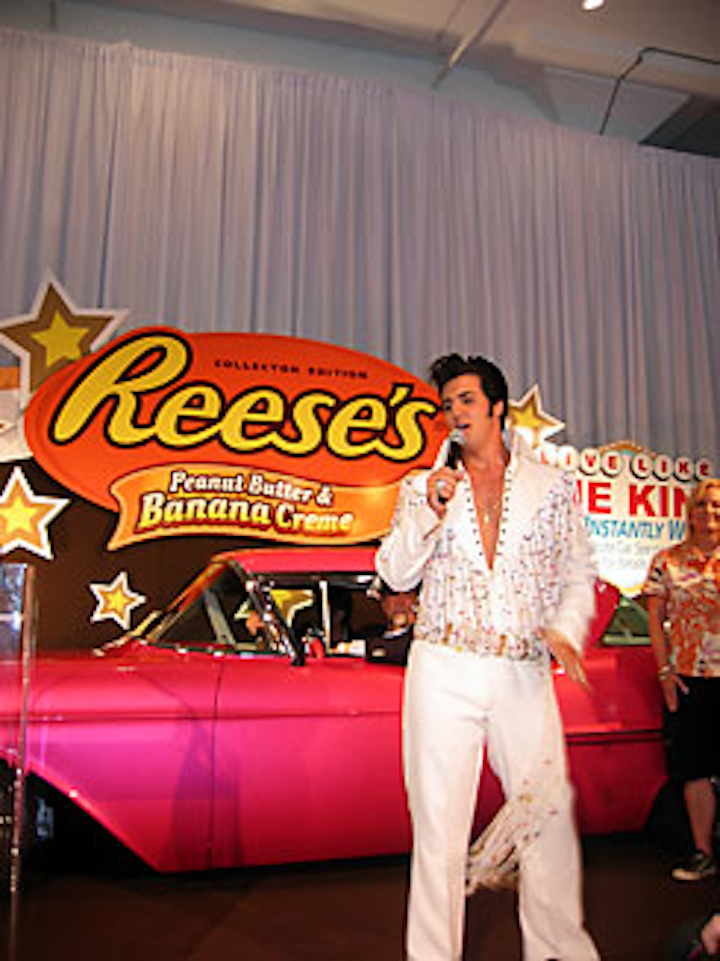 Photo: Courtesy of Hershey Co.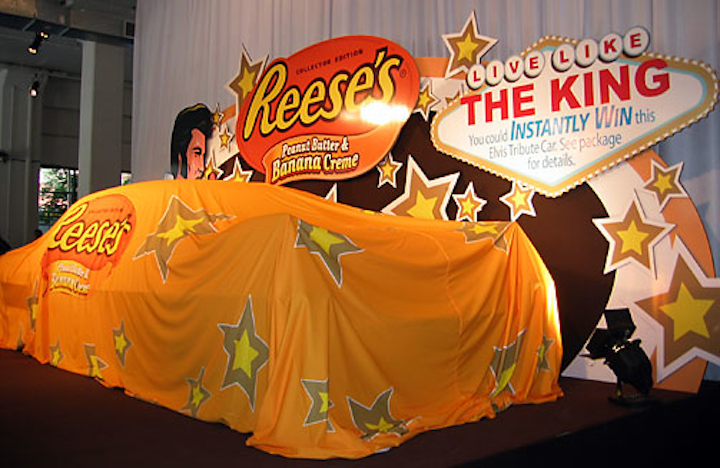 Photo: BizBash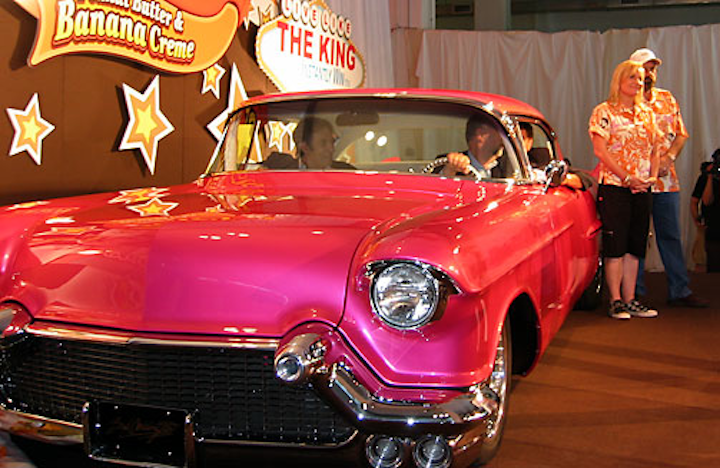 Photo: BizBash
Photo: BizBash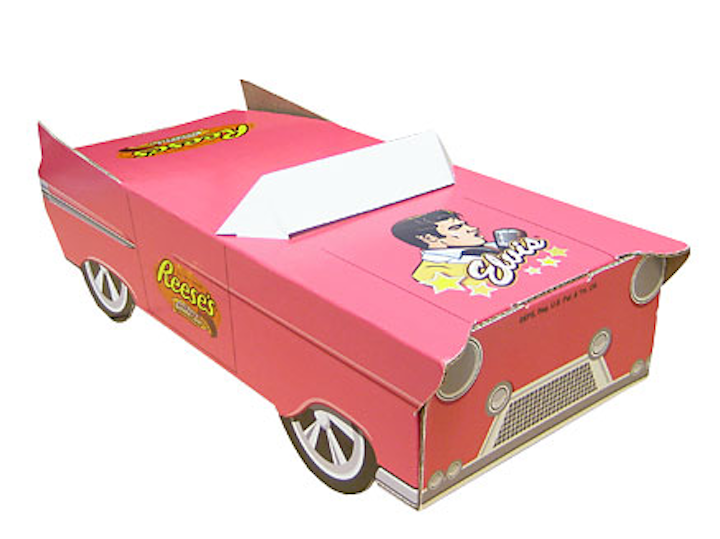 Photo: BizBash
Featured Venues/Suppliers: