Summer Campers and Seniors Battle at Nintendo's National Wii Tournament Kickoff
July 20, 2010
Bolstered by continually strong sales of its Wii console and popular titles like Mario Kart, Nintendo chose to broaden its marketing to video gamers with a nationwide search for the best players of the motion-control system. The two-month-long contest, dubbed the "Wii Games: Summer 2010," is open to competitors as young as six and as old as 60, and includes more than 150 qualifying events at shopping centers and Six Flags amusement parks in 17 states during July and August.
To kick off the summer hunt, the Japanese electronics giant built a two-story tent in Jersey City's Liberty State Park on Friday and trotted out Wii Games ambassador and gold-winning Olympic gymnast Shawn Johnson. To bring in more gamers from the under-13 demographic, Nintendo worked with the New York City Department of Parks and Recreation's summer camp programs, including the St. James Recreation Center in the Bronx, Brooklyn's Brownsville Recreation Center, Kissena Park in Queens, and Manhattan's John Hansborough Recreation Center. Nintendo even created a special competition category for those over 55 years old, a group that represents about 25 percent of video game players.
The ground floor of the tent was dedicated to tournament play, with booths down the center for Sports Resort's bowling and basketball, the coin battle mode of New Super Mario Brothers, the Hula-hoop routine of Wii Fit Plus, and Mario Kart's time trial; warm-up areas and T-shirt printing stations lined the perimeter. For spectators and those taking a break between battles, the upper level housed stalls for more relaxed activities and included demos of new titles like Super Mario Galaxy 2.
Throughout the rest of summer, the Wii Games Summer 2010 competition will head across the country, including stops in Colorado, North Carolina, Texas, Virgina, Ohio, Missouri, and Arizona, before finishing up with a championship in Los Angeles in September.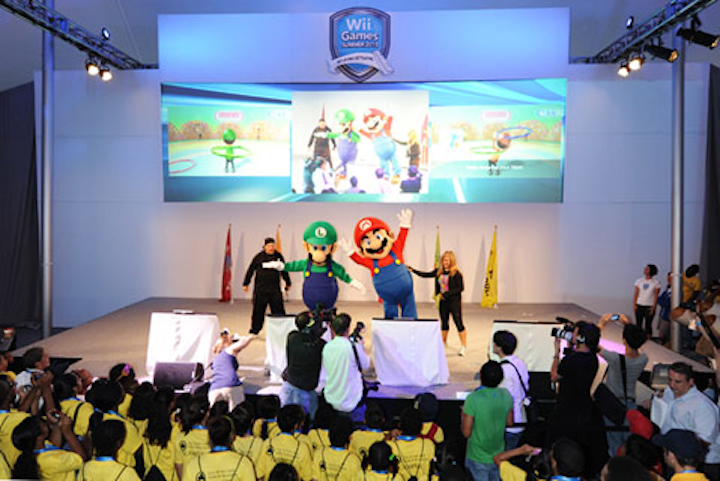 Photo: Courtesy of Nintendo of America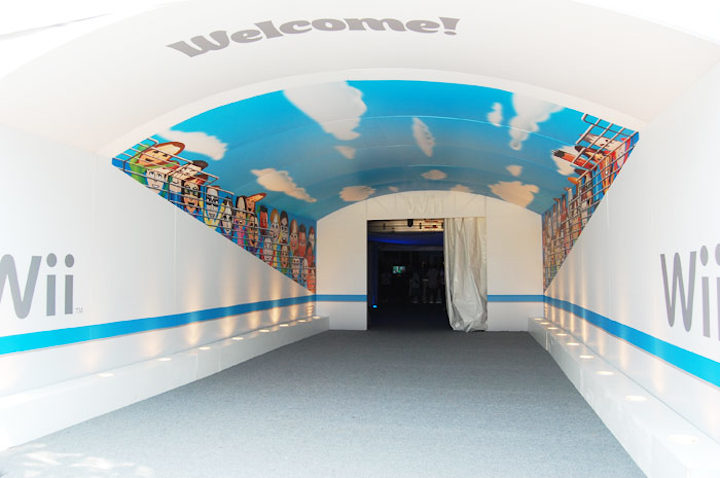 Photo: BizBash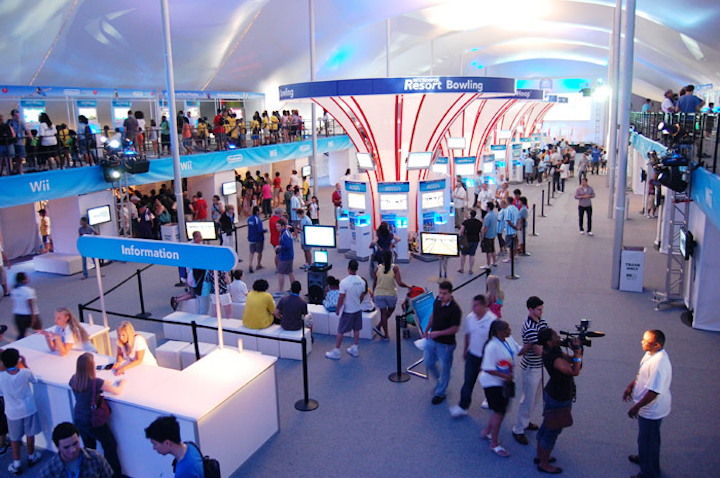 Photo: BizBash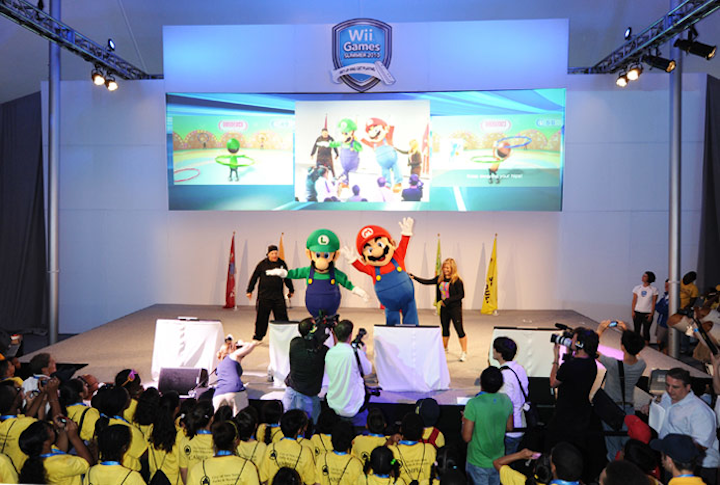 Photo: Courtesy of Nintendo of America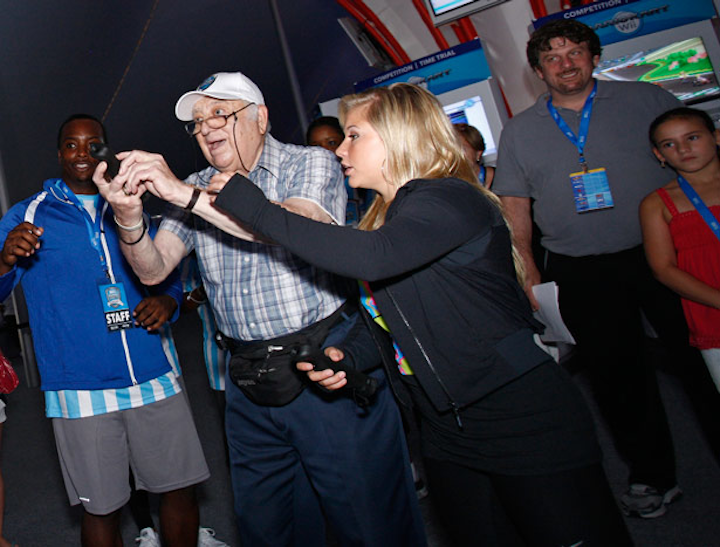 Photo: Courtesy of Nintendo of America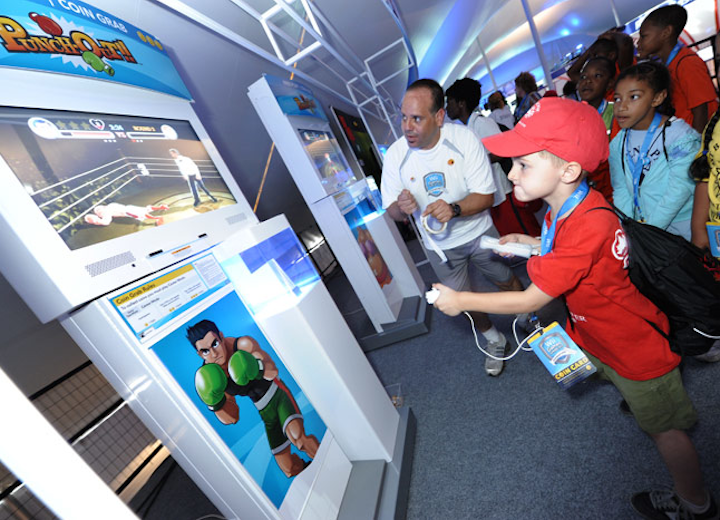 Photo: Courtesy of Nintendo of America
Featured Venues/Suppliers: