See How New York's Biggest Benefit Thanked Donors
The Robin Hood benefit celebrated the poverty-fighting foundation's 30th anniversary with larger-than-life signs, an army of dancers, and Jennifer Lopez.
May 25, 2018
With a theme of the "Lights of New York"—referencing both philanthropists and the city they support—the Robin Hood Foundation celebrated its 30th anniversary on May 14.
Held at the Jacob K. Javits Center, the event brought together nearly 4,000 guests for one of the city's largest fund-raising galas—both in number of guests and money raised. This year, however, the poverty-fighting foundation declined to reveal exactly how much donors gave, a break from the past. Event co-chair Paul Jones said in a news release that it was "one of our biggest years in recent history," adding that the total exceeded last year, when the event raised $54.5 million.
"While the donations from the room are critical to empowering our work, we want to focus attention on the thousands of poverty fighters who have been on the ground day in and day out doing the work these past 30 years," Jones said.
The event paid homage to its history in a number of ways. A large marquee welcomed guests to the event space, which they entered via a red-carpeted tunnel flanked by movie theater-style posters from past Robin Hood events, from annual benefits featuring Lady Gaga (2011), Pearl Jam (2008), and Beyoncé (2006) to 12.12.12: The Concert for Sandy Relief.
Evoking the vibrant cityscape without referencing specific NYC icons, David Stark Design and Production fabricated 45 signs of different size, material, and message to fill the cocktail space.
Stark said he wanted to evoke "that feeling when you walk down the street, particularly in the theater district, and the feeling of layers." There were printed, constructed, and LED signs—much like the true-to-life mix of digital and traditional in the city. They bore messages of inspiration and gratitude such as: "Bright Lights, Huge Hearts, Our City," "Bigger Dreams," and "Be Kind," as well as signs for each of the city's five boroughs. Four-sided LED marquee signs over the central bars had more space to play with and shared statistics about the organization, while others signs simply showed "thank you" in multiple languages.
"We're using a marquee as a place to tell our story," Stark said.
Elements of dance were thoughtfully integrated into the design of the space, said Lindsay Carroll of Robin Hood's events and productions team. A collaboration of Stark with technical producer Nimblist and choreographer Sarah O'Gleby, the elements served as living decor and entertainers. On one stage, a red curtain revealed just the legs of dancers who performed Rockette-like moves. Another featured a romantic duet in front of a nighttime skyline, while a third area showed a fashion-inspired vignette. Later, they joined in a culminating, high-energy number that helped transition guests to dinner.
As usual, the event offered star power among its entertainers and honorees. Saturday Night Live's Leslie Jones, Michael Che, and Colin Jost, as well as comedian Michelle Wolf, offered laughs, while Broadway star Cynthia Erivo sang "Imagine." Former New York City mayor Michael Bloomberg introduced the honorees Bill and Melinda Gates, and Oprah Winfrey, also a co-chair, addressed the crowd. Following dinner, Jennifer Lopez performed at the post-benefit concert.
"Without the community that comes together for this benefit, none of the magic can happen," Stark said. "They're the light."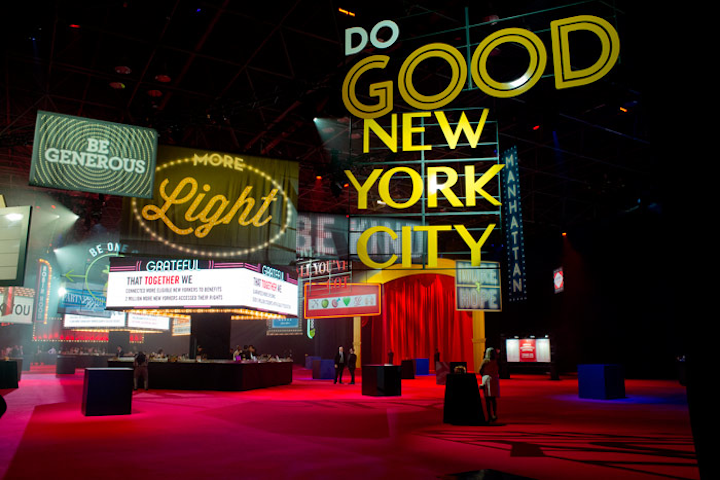 Photo: Taylor McIntyre/BizBash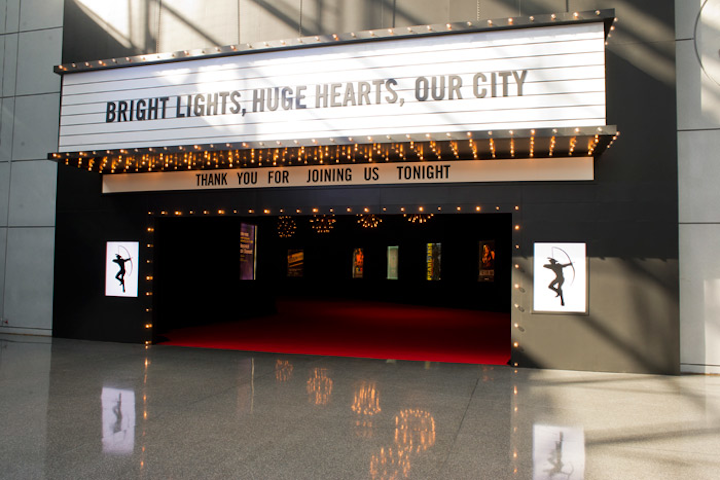 Photo: Taylor McIntyre/BizBash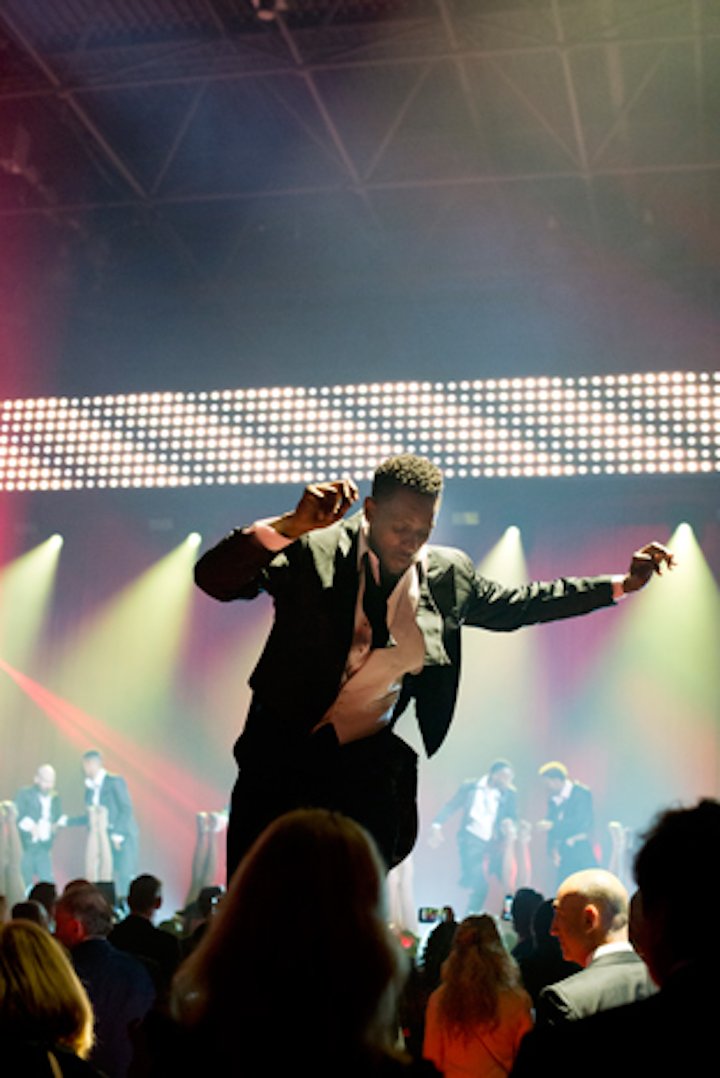 Photo: Taylor McIntyre/BizBash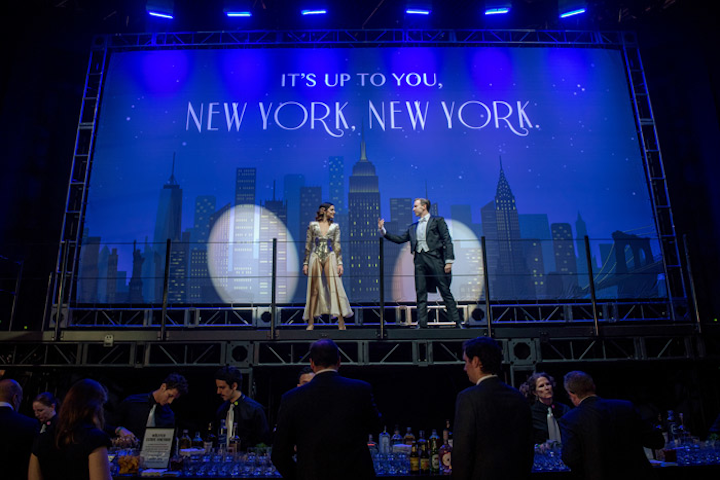 Photo: Corey Sipkin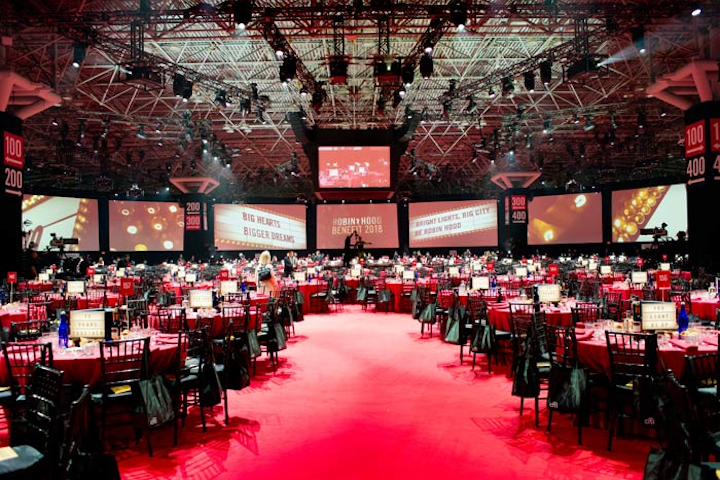 Photo: Taylor McIntyre/BizBash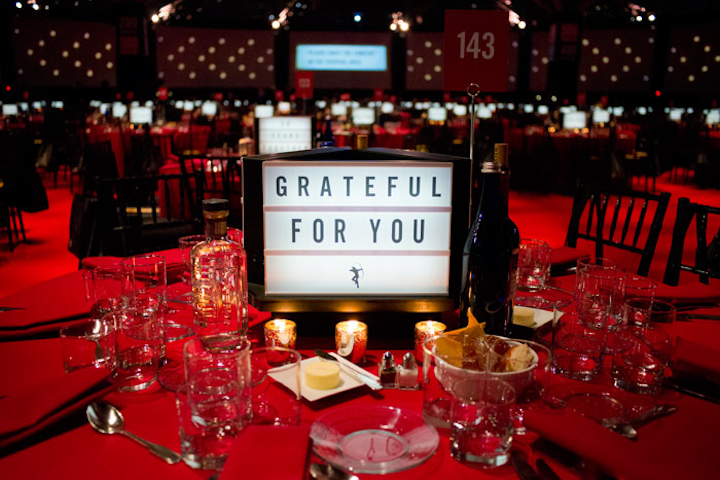 Photo: Taylor McIntyre/BizBash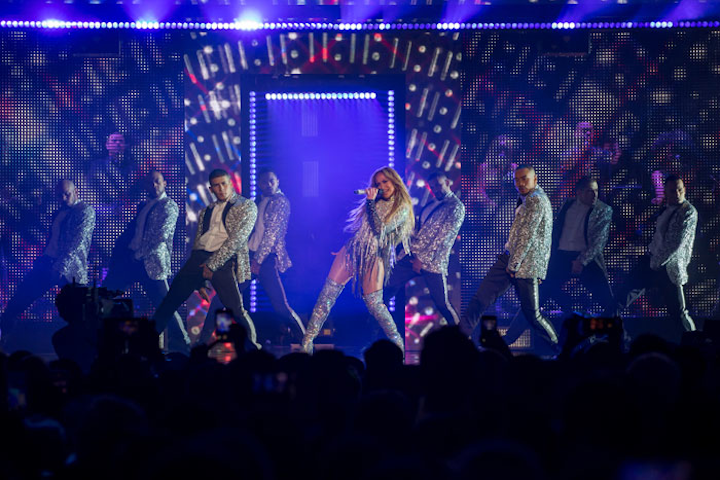 Photo: Corey Sipkin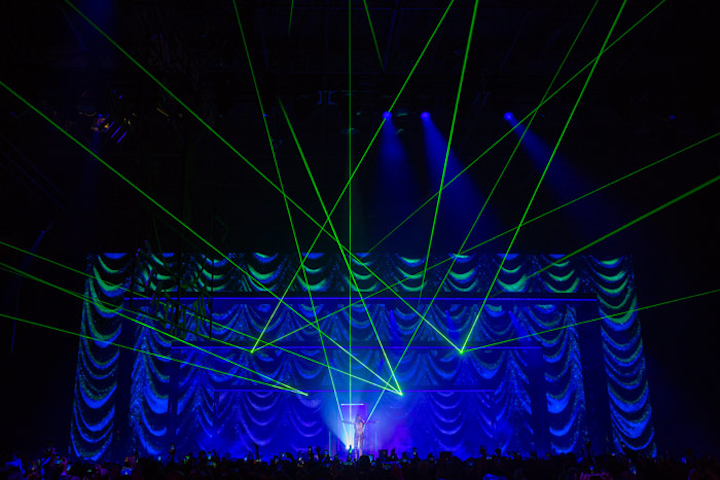 Photo: Corey Sipkin
Featured Venues/Suppliers: