Skeletons, Gadflies Accent Dali Museum's Public Opening Party
January 25, 2011
The art of Salvador Dali came to life Saturday night at Sueños de Dali, the final event—and the only one open to the public—in a series of grand opening celebrations for the new
Dali Museum
in St. Petersburg. More than 800 people purchased $111 tickets to attend the party, inspired by Dali's dreams (
sueños
, in Spanish) and filled with interpretations of the Spanish artist's surreal works.
"We wanted to have a party that Dali himself would have enjoyed and approved of," said Jody Morelli, president of the museum's guild, which hosted the celebration and fund-raiser.
To achieve that goal, Grand Events of Florida's Danielle Seaberg pulled ideas from several of the artist's most famous works. Working with Dorene Collier of Event Show Productions, they placed two bicyclists costumed in skeleton bodysuits on either side of the walkway into the $36 million facility, to represent Dali's "Sentimental Colloquy." Inside the lobby, a costumed entertainer in a black bodysuit with a 10-foot wingspan slowly moved around the large geodesic glass window, evoking the gadflies of Dali's "Hallucinogenic Toreador." Many of Dali's works include butterflies, so on the third floor, a stiltwalker wearing huge butterfly wings welcomed guests into the Hough Gallery.
Collier said they placed entertainers throughout the 66,000-square-foot facility to encourage attendees to see the entire building. StoneChef Caterers also set up the food in various locations, including a sushi bar in the lobby, carving stations and dessert in the Raymond James Community Room, and a raw bar, vegetables, fruit, and cheese on the waterfront patio. On the third floor, an aerial performer poured champagne for guests while suspended from a temporary truss frame.
"Our overall premise was to showcase the museum in a way that the decor didn't overpower it," said Seaberg. Furniture was minimal and unobtrusive, including white lounge seating in the community room, black in a third-floor gallery, and a handful of high-top cocktail tables in the lobby. Seaberg created three distinct seating areas on the patio: Plexiglas tables and acrylic and chrome chairs near the food station; white lounge furniture in the middle; and in the right corner, orange and chocolate seating to give it the feel of a cigar lounge, in homage to Dali's Spanish heritage.
Inside the museum, organizers used the building's sound system to play an eclectic mix of instrumental music, while on the waterfront patio a DJ played current hits. Many of the attendees attempted to interpret the suggestion of "surreal attire," wearing everything from elaborate headpieces to copies of Dali's signature flamboyant mustache.
The museum houses more than 2,000 of Dali's works, the largest collection outside of Spain.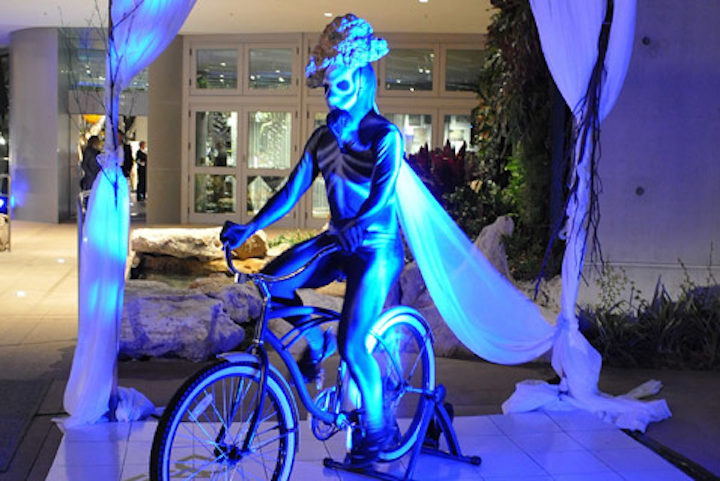 Photo: Ungala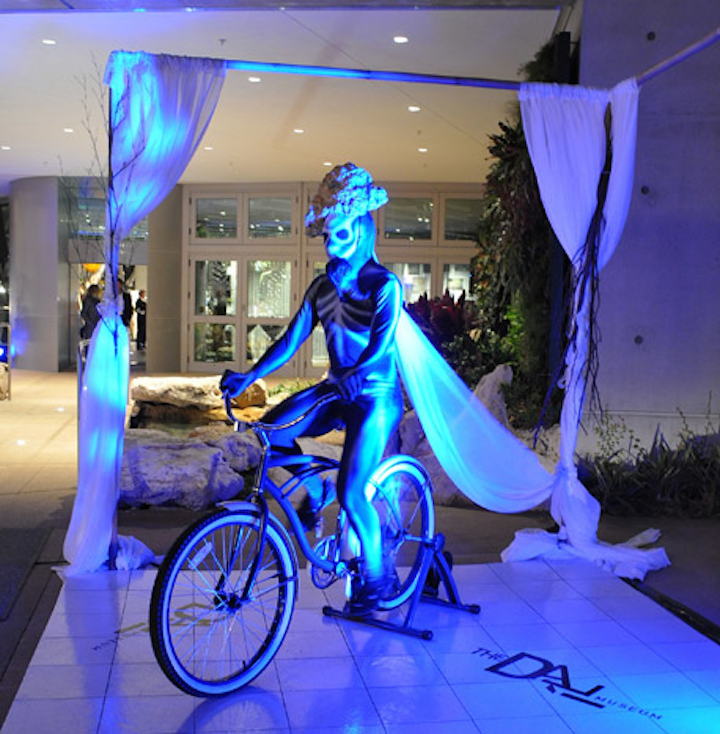 Photo: Ungala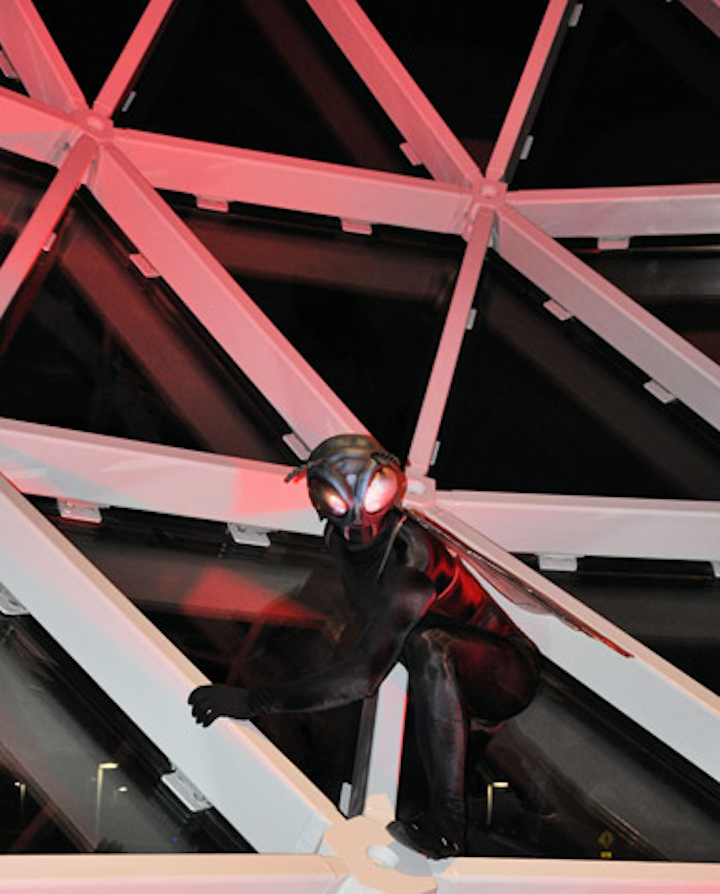 Photo: Ungala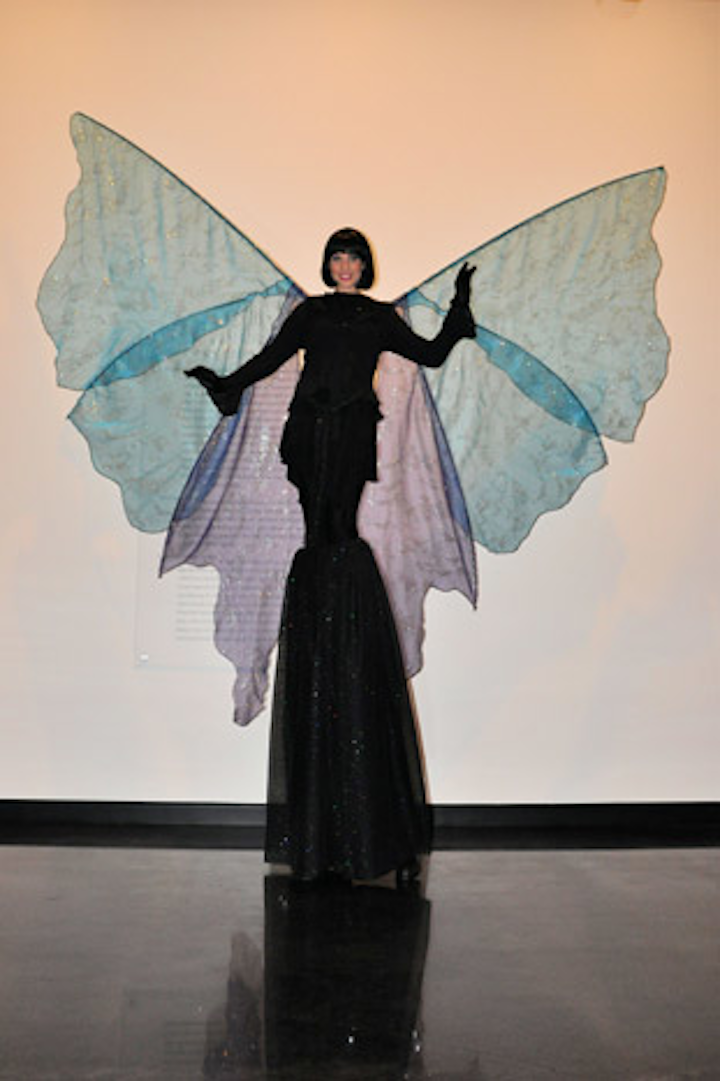 Photo: Ungala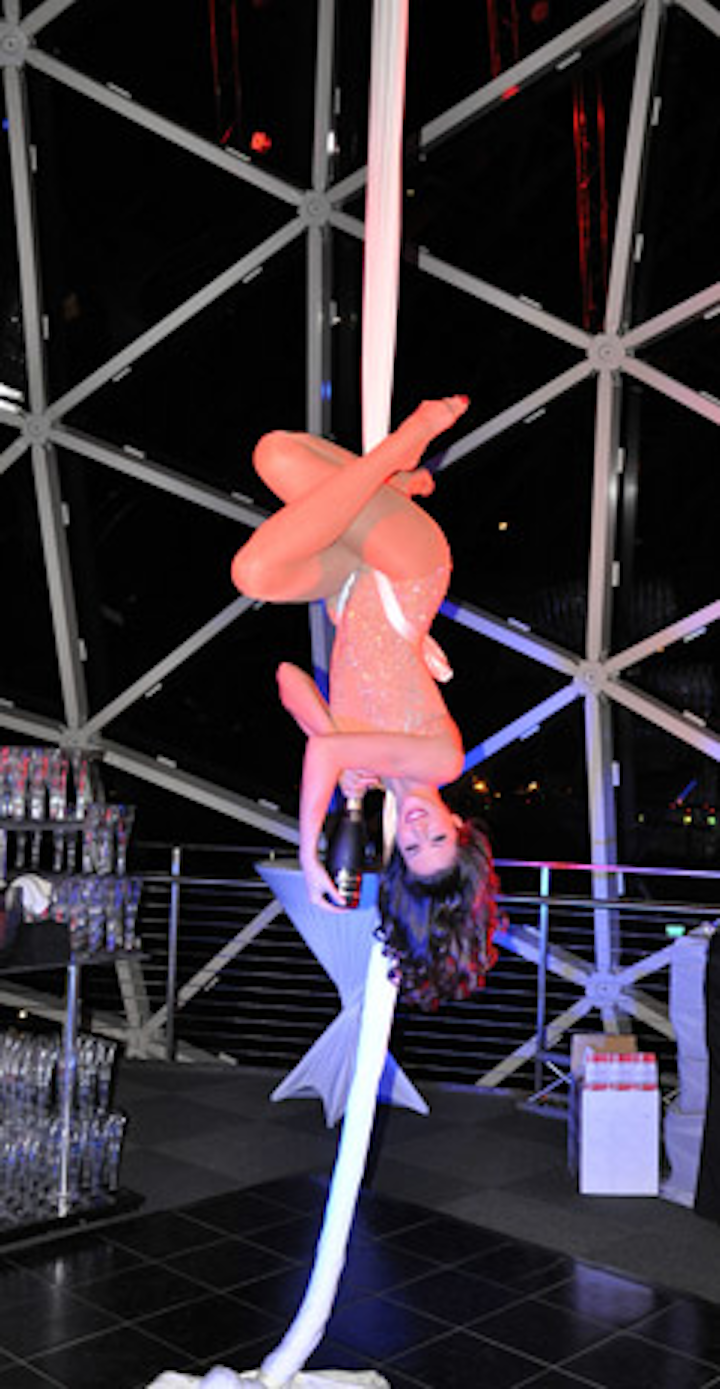 Photo: Ungala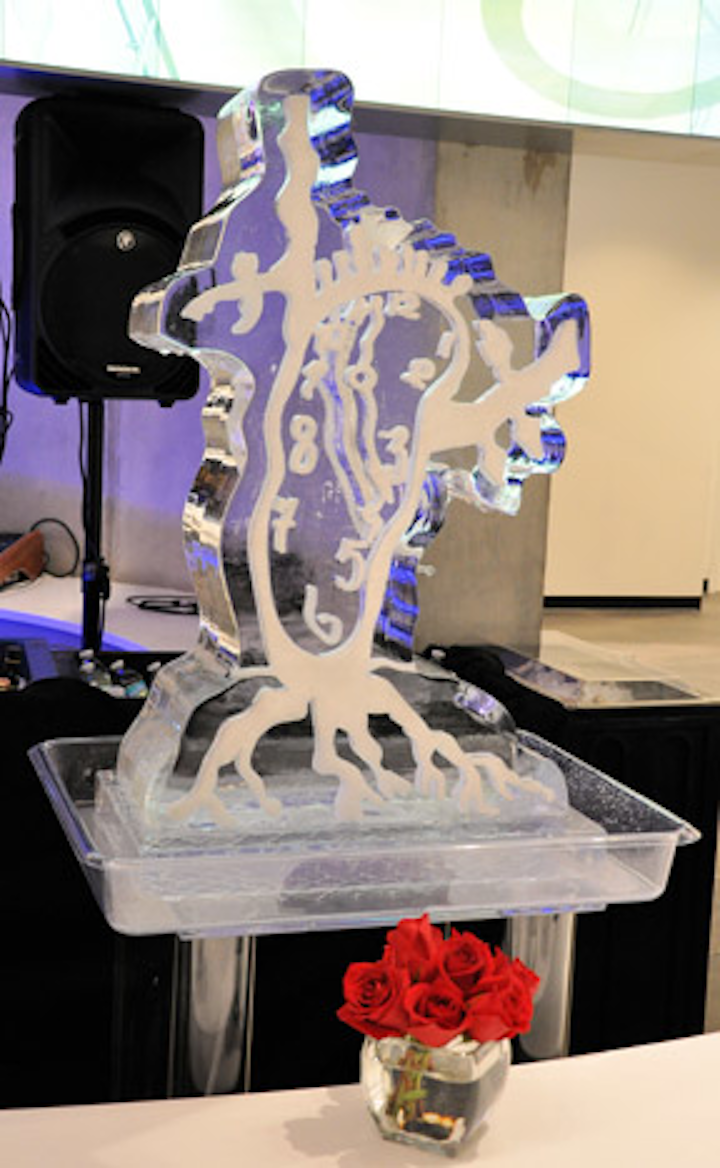 Photo: Ungala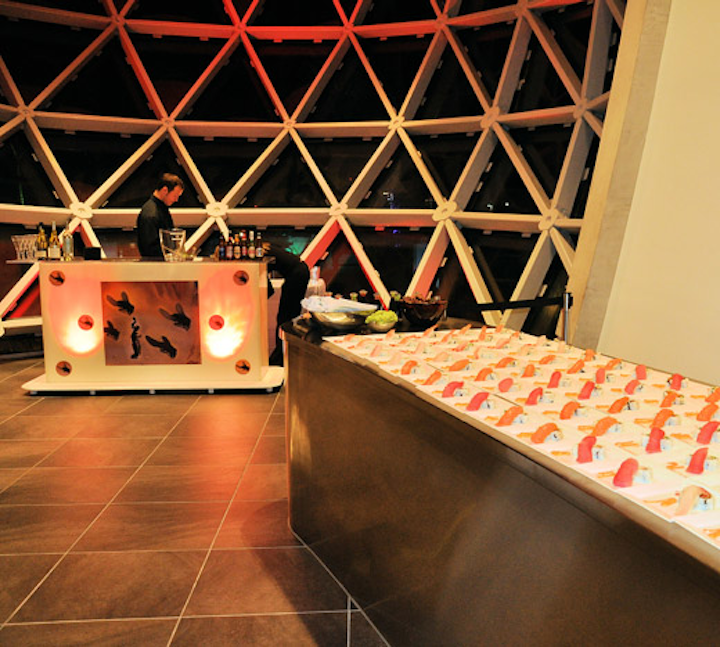 Photo: Ungala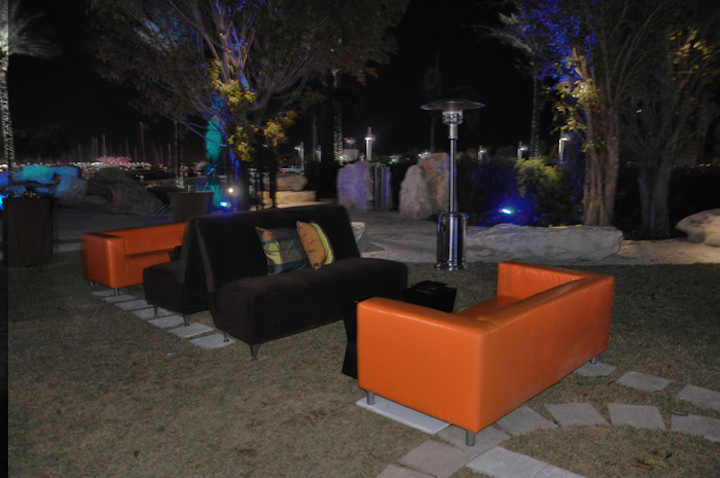 Photo: Ungala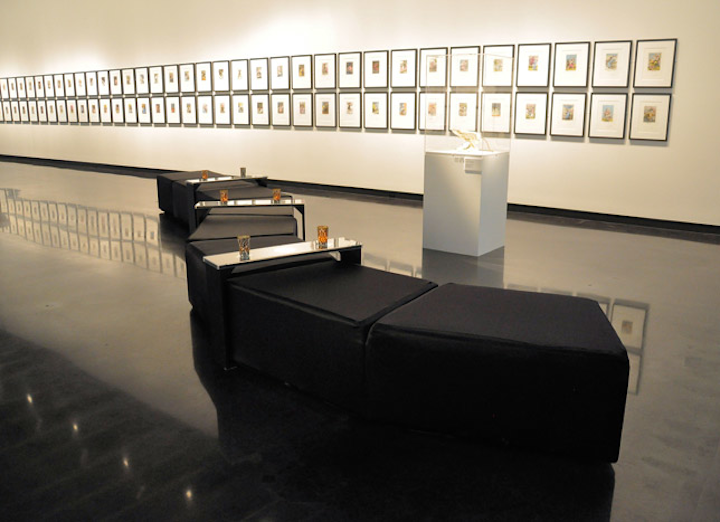 Photo: Ungala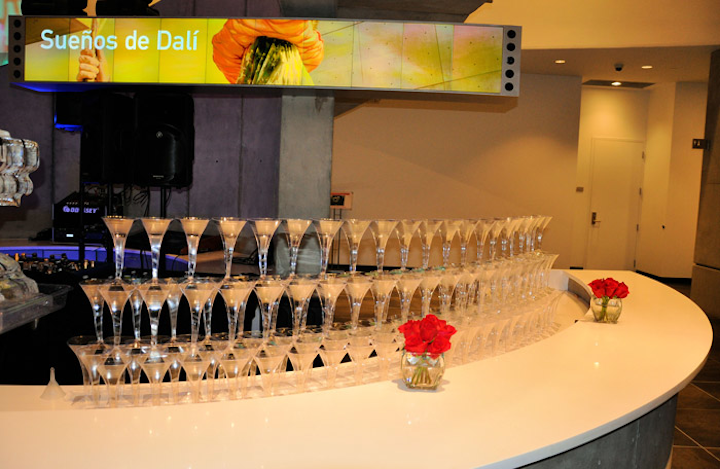 Photo: Ungala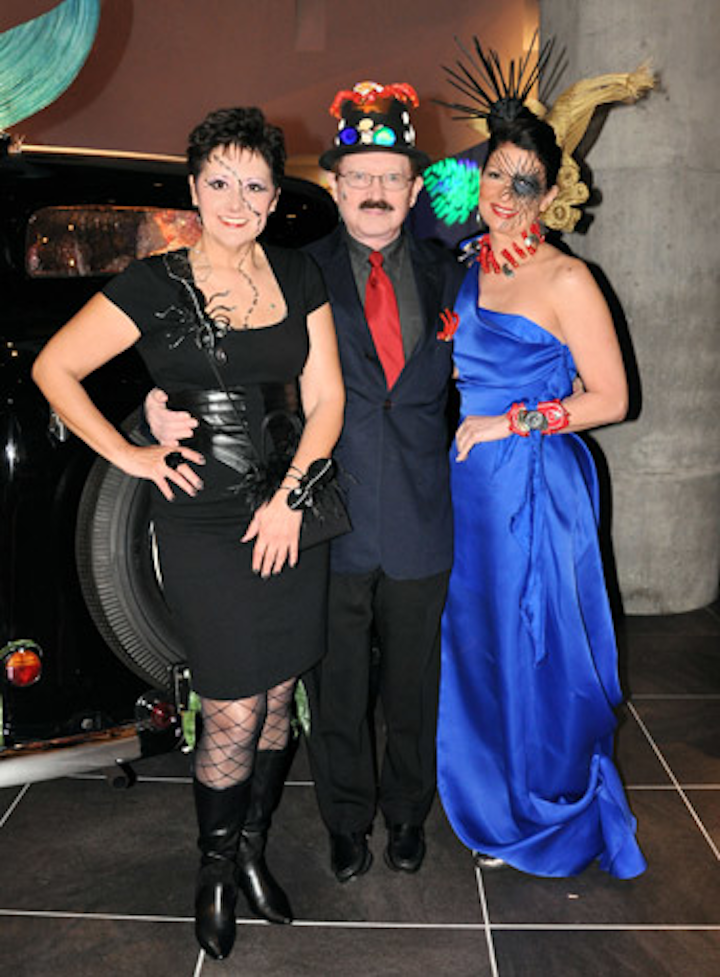 Photo: Ungala
Featured Venues/Suppliers: