Disney, Universal Orlando Help Dr. Phillips Center Break Ground With Three-Day Community Celebration
June 28, 2011
The Dr. Phillips Center for the Performing Arts turned its groundbreaking ceremony into a three-day community celebration, on the site of the $383 million project in downtown Orlando. The activities began with a public celebration and groundbreaking Thursday evening for more than 1,000 people, followed by a smaller invitation-only party, and then open houses on Friday and Saturday. Organizers incorporated a variety of live performances into each event, with acts including the Orlando Ballet, the national touring cast of Hair, and Broadway actor and Orlando native Davis Gaines.
"We said, let's come up with something that makes this a community-wide event that goes along with our mission and shows that the project is moving forward," said center president Kathy Ramsberger. All of the events took place inside a 66- by 230-foot air-conditioned tent provided by Karl's Event Services that straddled Magnolia Avenue, where the center's front door will be erected. The program was produced primarily with in-kind donations from dozens of Orlando event industry companies, along with monetary donations from local arts boosters.
The celebration began Thursday evening with a public event that included light appetizers provided by the Peabody Orlando and iced tea and lemonade from Publix. In the center of the tent, staff from Walt Disney World and Universal Orlando Resort worked together to produce the live show and coordinate the technical crew. Kirby Rentals set up 90 white folding chairs in front of the stage for community leaders and donors, while Unique Option used contemporary lounge furniture to create several smaller seating areas around the tent.  
Following several performances and a video about the new center, community leaders lined up with shovels in hand to break ground in a long, one-foot-wide section of Magnolia Avenue in front of the stage. Construction crews had removed the pavement to reveal dirt that organizers spray painted a reddish-orange hue to go along with the bright color scheme of the event. As the shovels hit the ground, organizers orchestrated a kabuki drop behind the stage that revealed two large pieces of construction equipment that appeared to be working on the site. Ramsberger said they wanted attendees to see a visual representation that the project is under way, because it has been delayed multiple times since community leaders first approved it in 2007.
The groundbreaking signaled the end of the public event. Organizers closed the tent for about 30 minutes so companies such as Arthur's Catering, the Grand Bohemian Hotel, Bubbalou's Bodacious Barbeque, and Dexter's could set up food stations for the after-party. Organizers also opened the tent to the public for a few hours on Friday and Saturday, so people could watch the video, look at renderings, and enjoy live performances, with the hope of creating more fans of the project and, ultimately, attracting more donors.
The first phase of the arts center is expected to open in 2014.
Photo: BizBash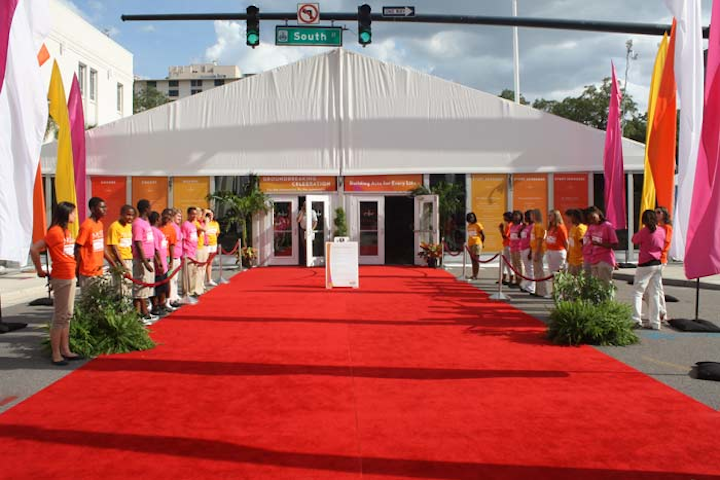 Photo: BizBash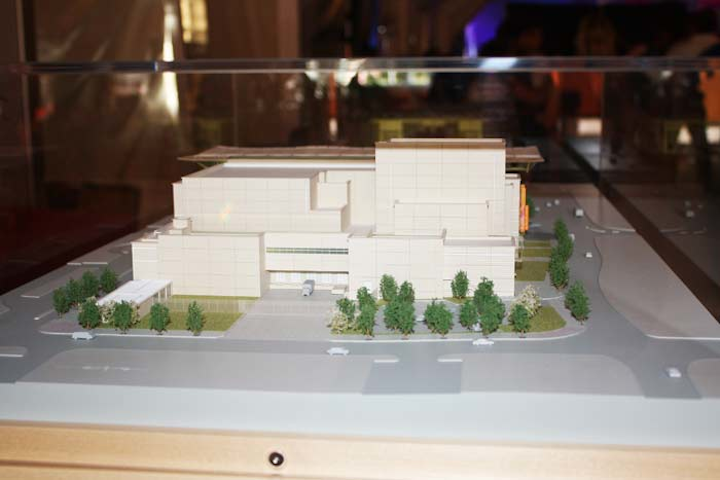 Photo: BizBash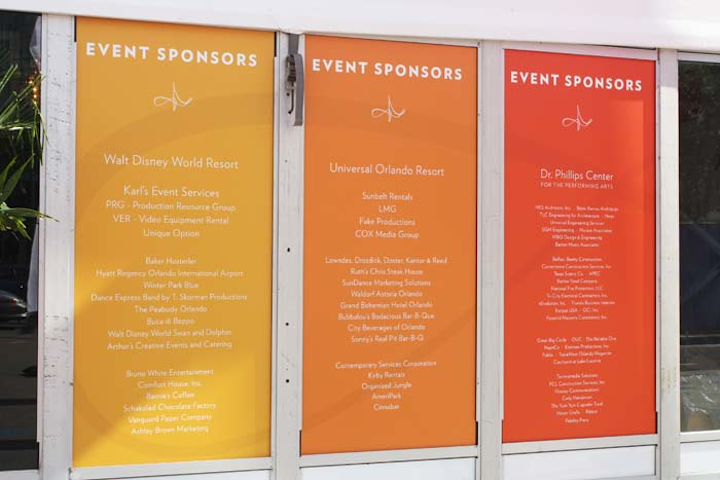 Photo: BizBash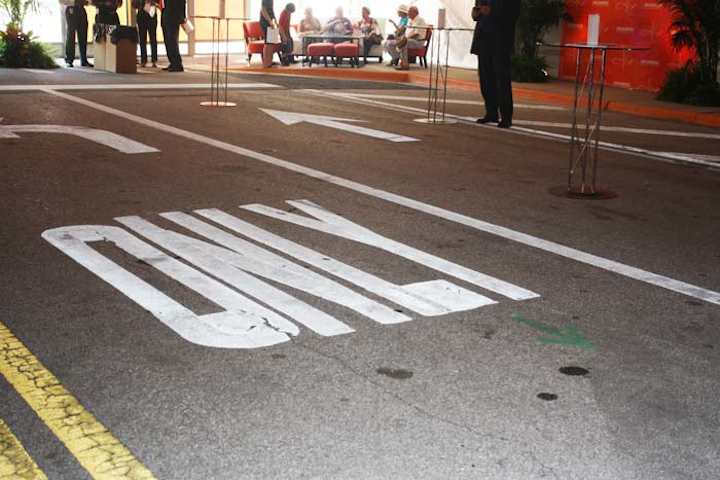 Photo: BizBash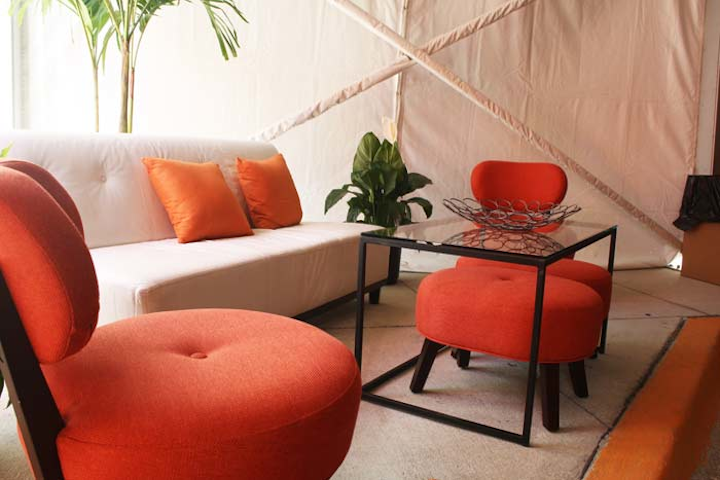 Photo: BizBash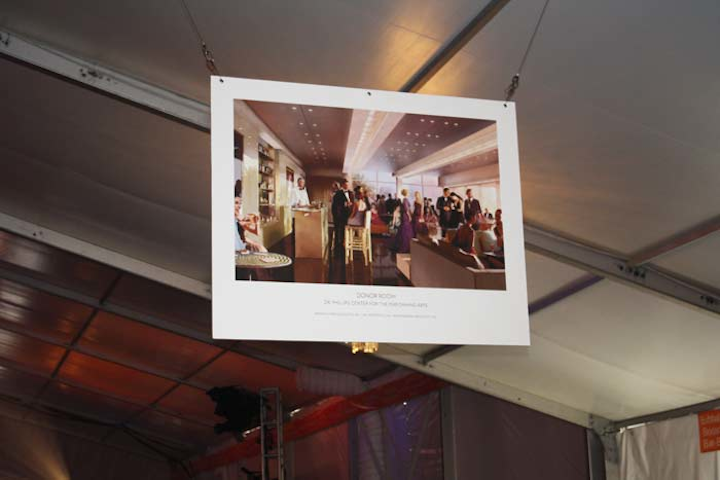 Photo: BizBash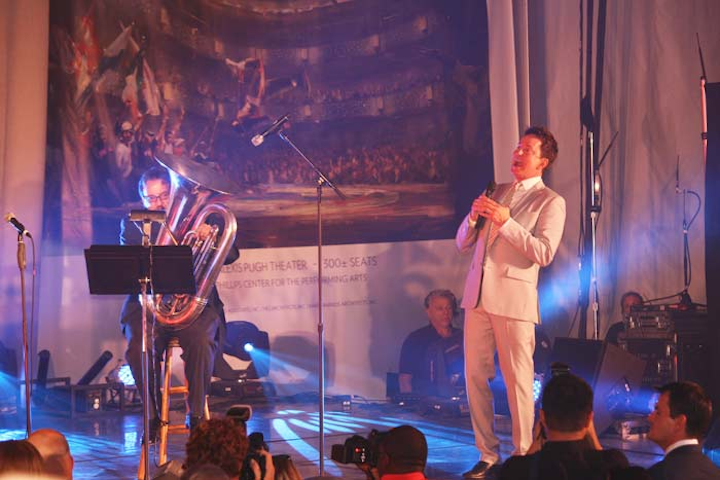 Photo: BizBash
Photo: BizBash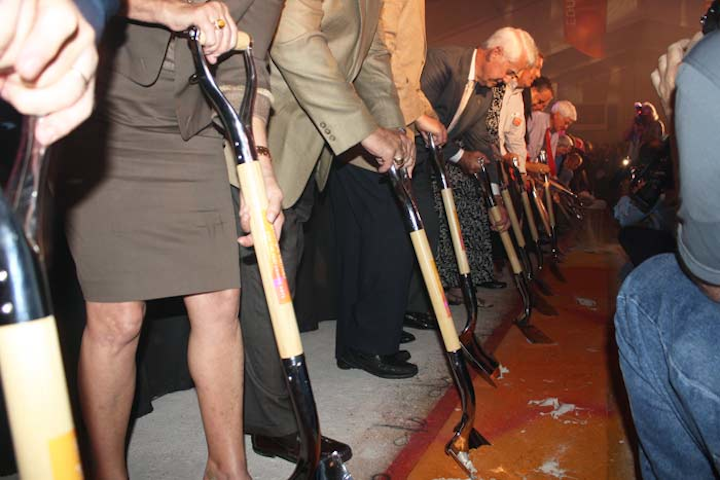 Photo: BizBash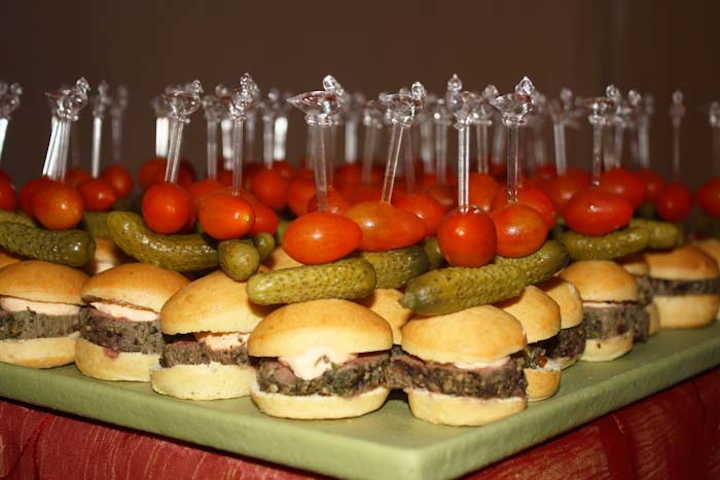 Photo: BizBash
Photo: BizBash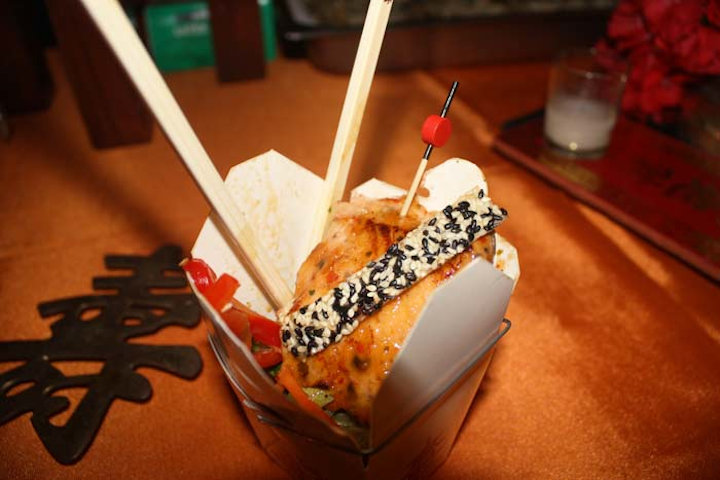 Photo: BizBash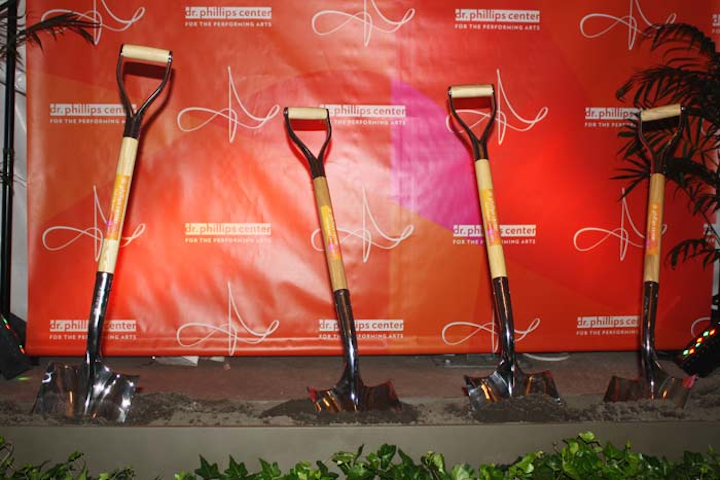 Photo: BizBash
Featured Venues/Suppliers: