Toyota Uses Family-Friendly Activities to Launch Prius on Nationwide Tour
December 6, 2011
Toyota's Prius V Creation Station tour visited the Bass Pro Shops in Orlando Saturday and Sunday, offering hands-on activities to entice families to learn about the newest model in the Prius line. This was the seventh stop in an eight-city national marketing campaign managed by
Filter Creative Group
and timed to coincide with the arrival of the vehicle in dealerships in October.
"The vehicle-related activities were created to uniquely highlight specific features of the Prius V," said Steve Appelbaum, Toyota's national manager of engagement marketing. "Since the Prius V was created for people who are active and on the go, we chose tour locations that fit with their adventurous lifestyle, such as Oakland's Eat Real Festival, Austin's Gypsy Picnic Trailer Food Festival, and Denver's Boo at the Zoo event."
To showcase the vehicle's roominess, Toyota created the "Prius Cargo Challenge," an opportunity for families to race against the clock to fill the vehicle with blankets, stuffed animals, and other materials. In each city, the fastest team each day received prizes, such as a $100 gift card to the Bass Pro Shops at the Orlando stop. Consumers could also play a game similar to Plinko for a chance to win items, such as reusable lunch bags or bamboo utensils. To create an opportunity for parents to talk to product specialists about the vehicle, Toyota offered an art station to entertain children with activities such as spin art and coloring.
At each stop on the tour, the company displayed at least one Prius V and a Prius third-generation vehicle that served as a photo booth. The tour began in September in Oakland, California, and concludes December 19 at the San Diego Zoo.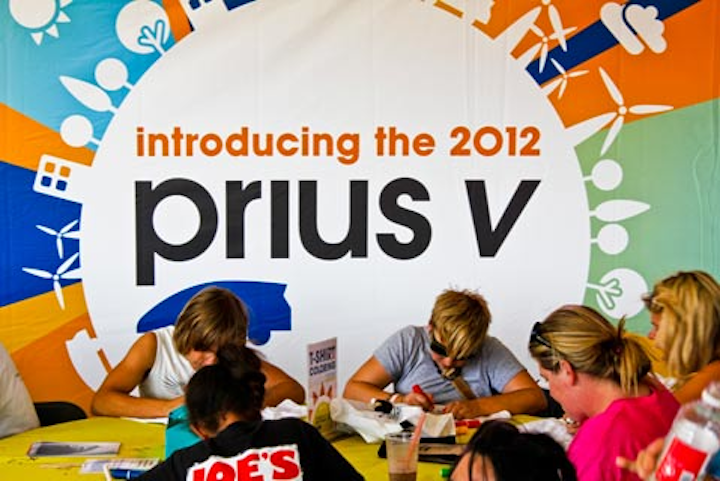 Photo: Courtney Chavanell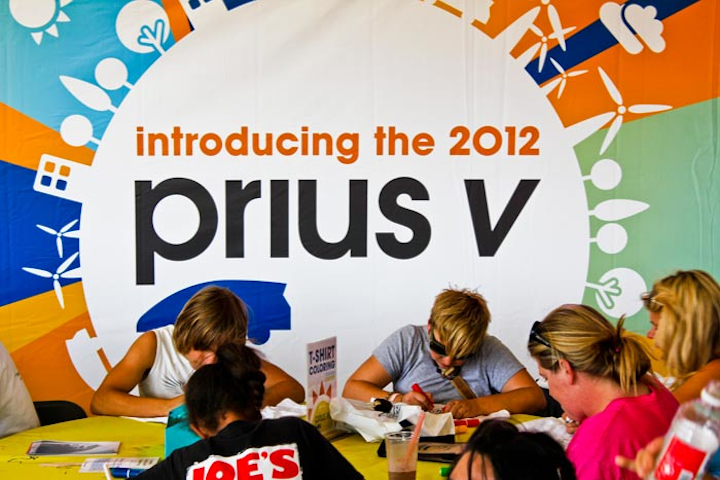 Photo: Courtney Chavanell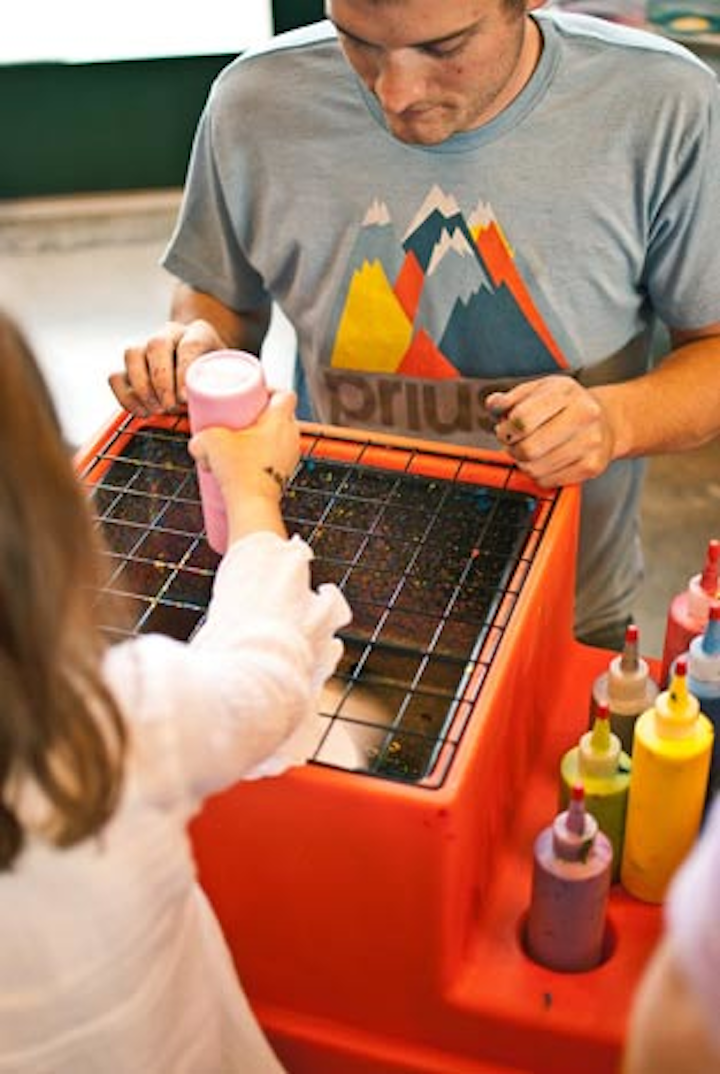 Photo: Ashley Matthews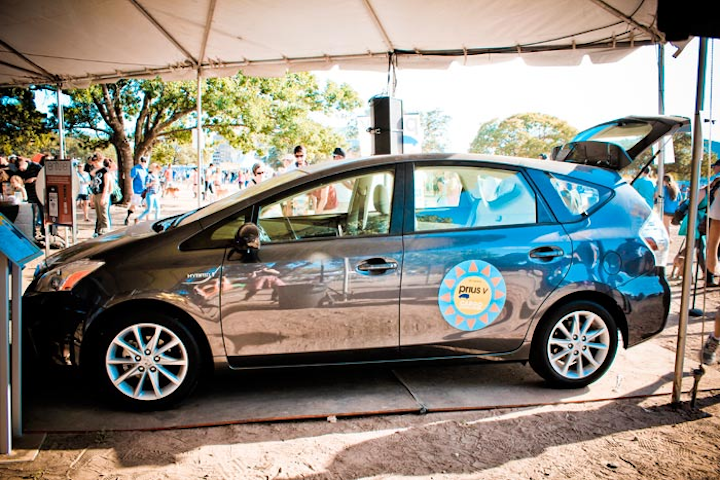 Photo: Courtney Chavanell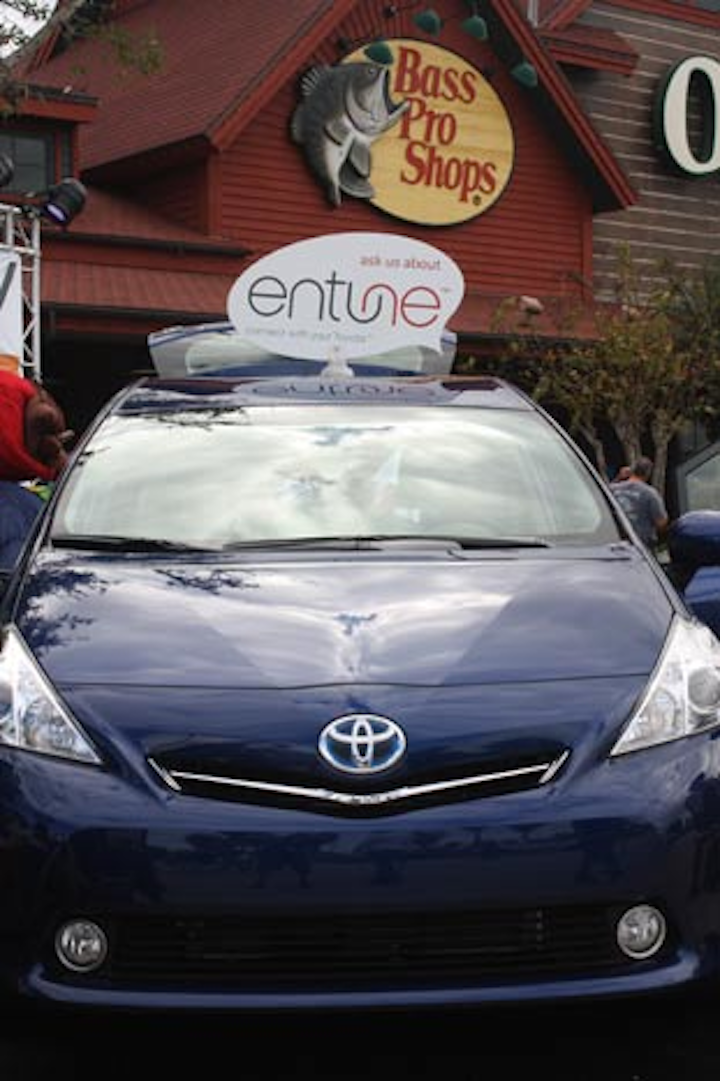 Photo: BizBash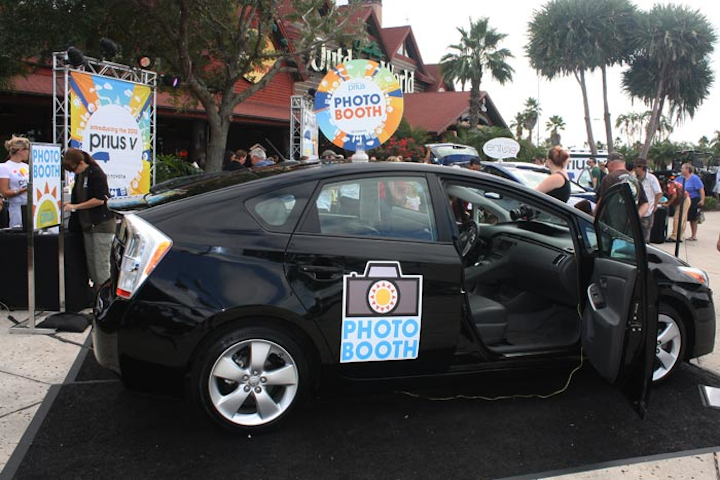 Photo: BizBash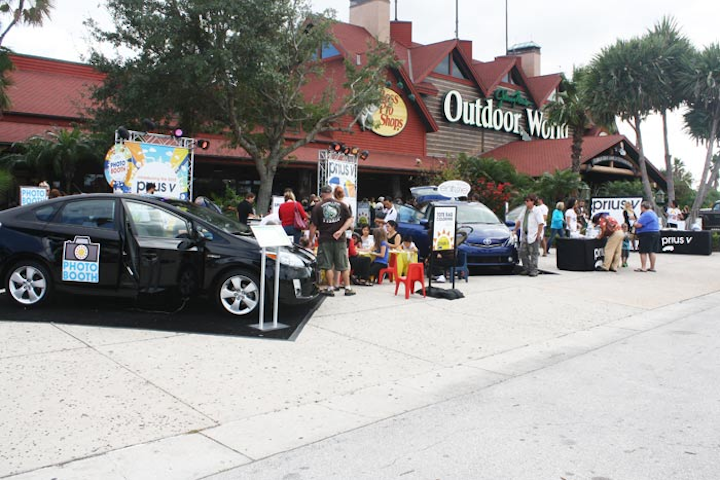 Photo: BizBash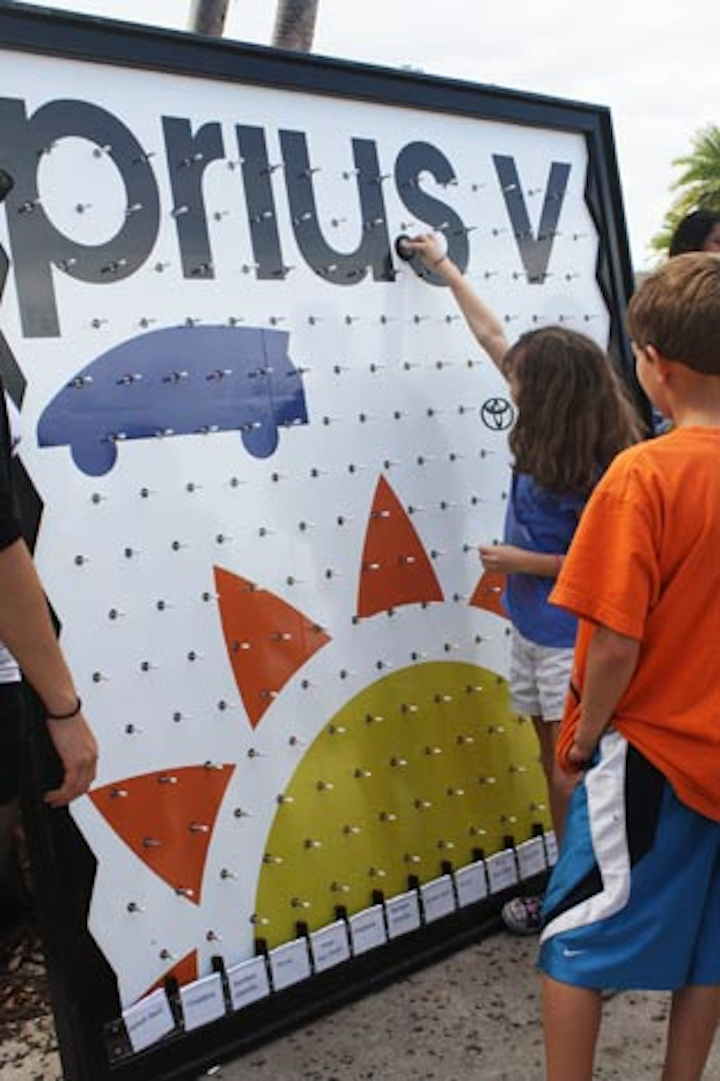 Photo: BizBash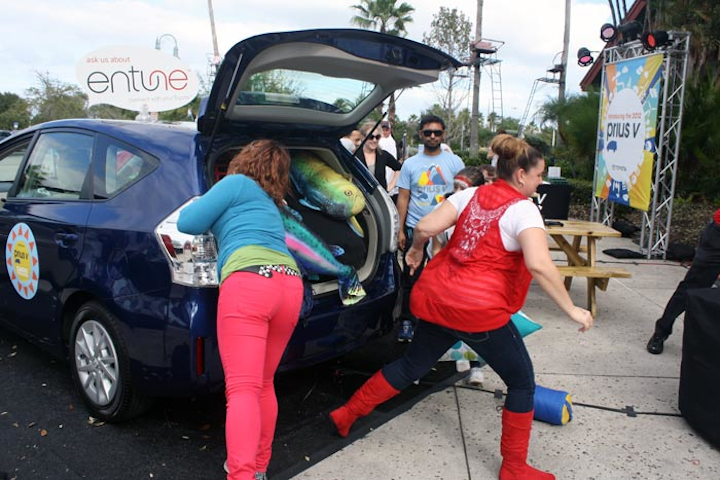 Photo: BizBash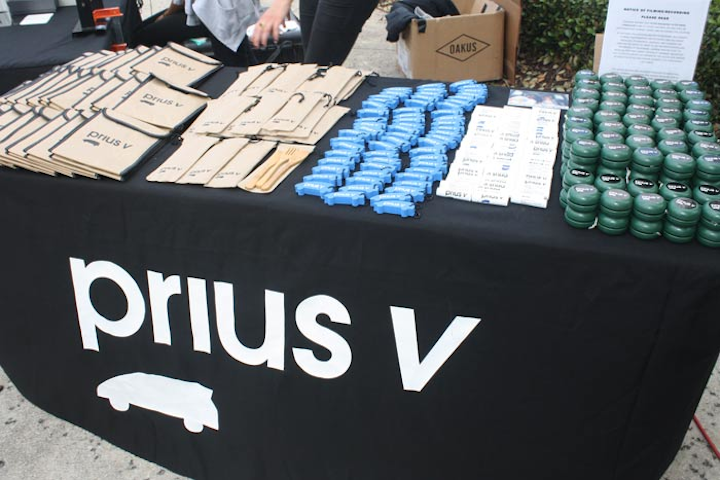 Photo: BizBash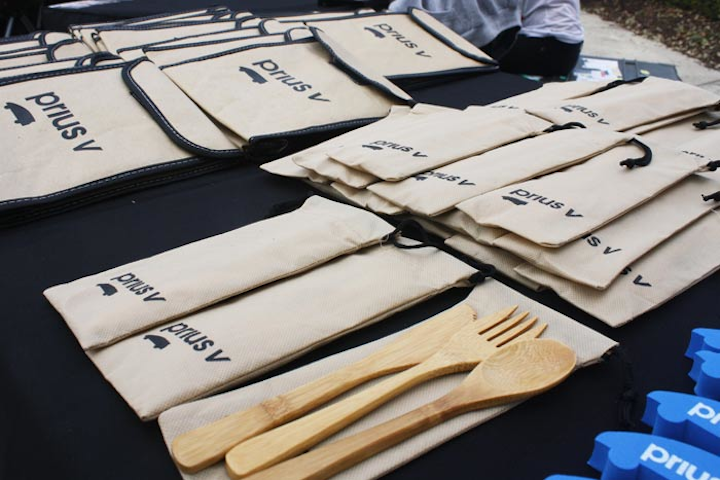 Photo: BizBash
Featured Venues/Suppliers: