Leading Up to Juno Awards, Music Stars Take to the Basketball Court for Fund-Raiser
March 31, 2011
Juno Award nominees teamed up with professional athletes and members of the Ryerson Rams varsity basketball squads on March 21 for a charity basketball game presented by The Globe and Mail. The event raised awareness and funds for MusiCounts, a national music education charity that provides funding for students to further their development as musicians.
One of the event's organizers, co-chair Jude Kelly, said the project took multiple years to get off the ground. "We actually pitched this idea to the [Canadian Academy of Recording Arts and Sciences] about five or six years ago, and they liked the idea, but they said it wasn't the right time," Kelly said. "With the Junos coming back to Toronto this year, they said, 'Let's do it.'"
With a plethora of other activities, like the annual Juno Cup hockey game, leading up to the Juno Awards—held Sunday at the Air Canada Centre—Kelly had to work to squeeze in the Hoops event.
"Hopefully this can become a part of the Juno family and become an annual thing like the Juno Cup," said Kelly, who noted that response from the musical community was extremely strong. "We had waiting lists for players and for celebrity coaches who all wanted to be part of the event."
The evening began with an introduction of Team Groove and Team Bounce, which included Canadian rockers the Reason, R&B star Ray Robinson, DJ Skratch Bastid, and DJ Future the Prince, as well as star athletes like Olympic gold medal sprinter Donovan Bailey. The teams kept a tight score through both halves, with Team Bounce prevailing 89-79.
Organisers made sure youth participants were also an integral part of the evening. Following the celebrity game, two of the top five midget boys basketball teams in the province took to the floor for an exhibition game, and during halftime spectators were treated to a musical interlude by the C.W. Jefferys Collegiate drum line, a past beneficiary of MusiCounts.
"We wanted people to see what their dollars were going toward," Kelly said.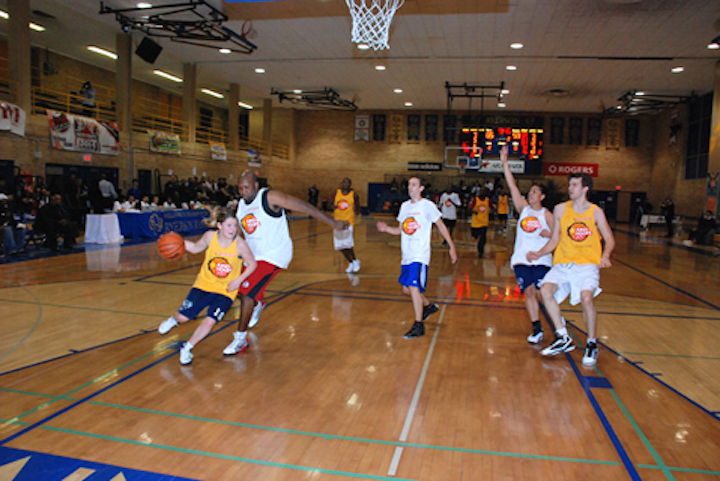 Photo: Dayna Boyer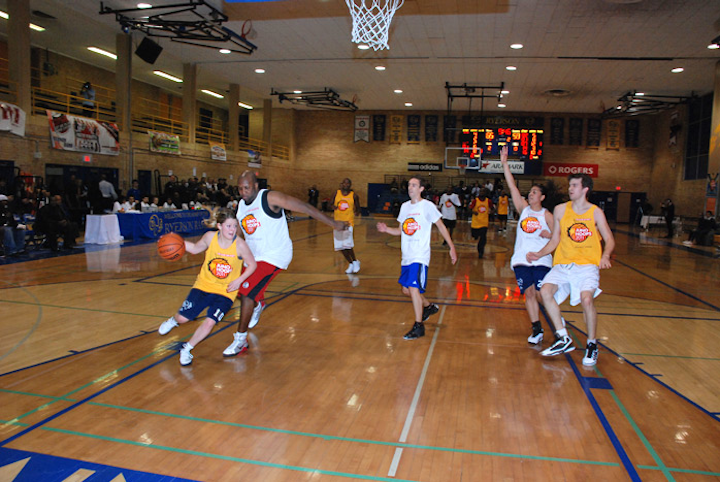 Photo: Dayna Boyer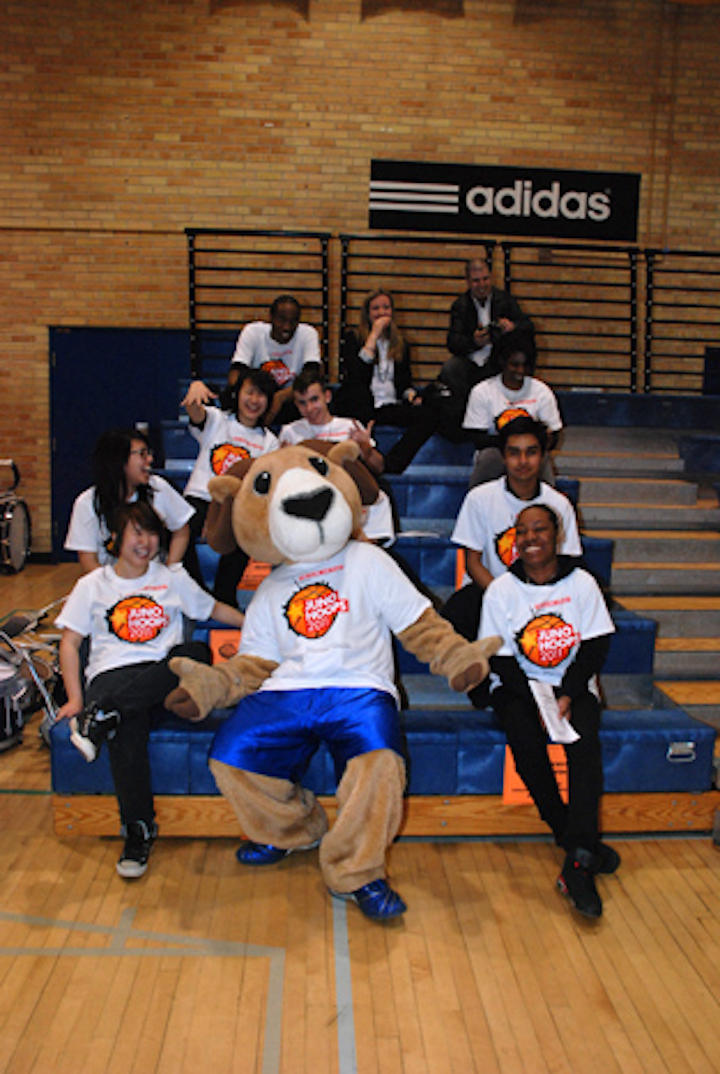 Photo: Dayna Boyer
Photo: Dayna Boyer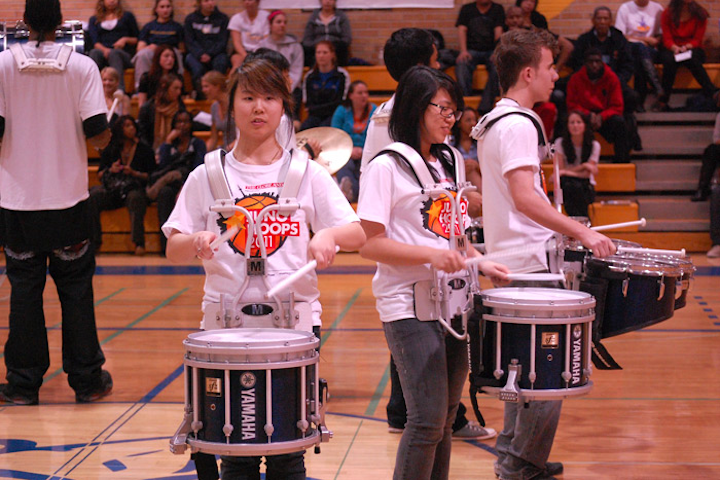 Photo: Laura Shantora Nelles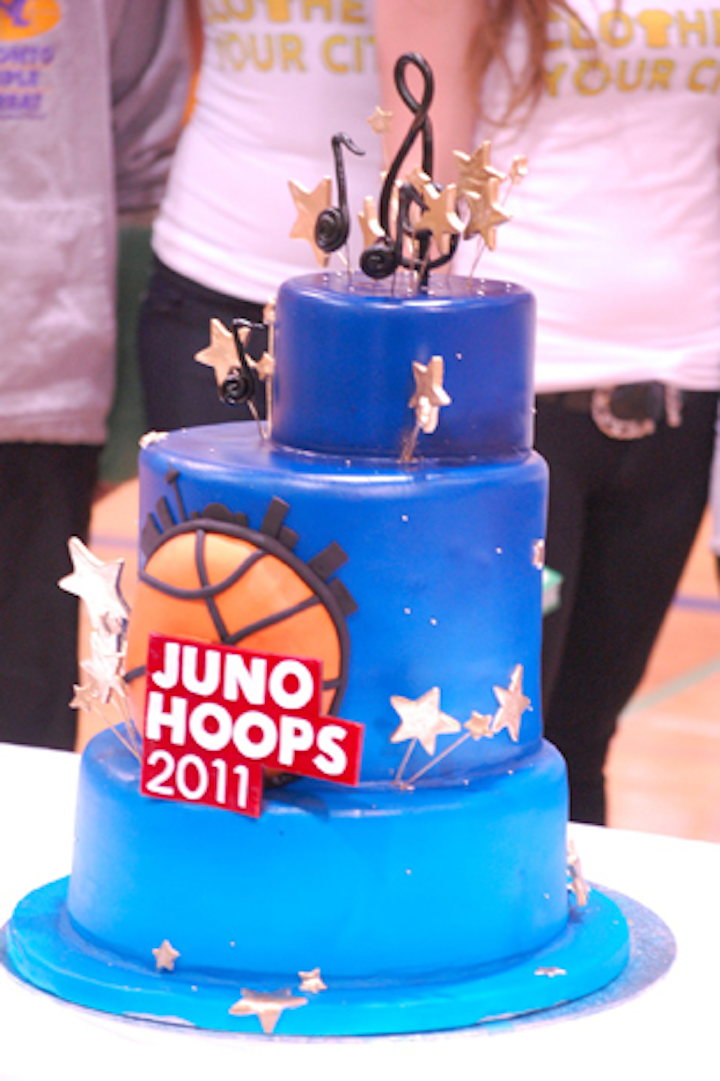 Photo: Laura Shantora Nelles
Featured Venues/Suppliers: