Home for the Holidays Media Preview Continues to Grow, Woo Bloggers
July 27, 2011
The annual Home for the Holidays media preview took over a suite at the
Hazelton Hotel
on July 20 and 21, where invited media could see the new products in a home environment. Laurie Hall of
FlexPR
, Heather Ward of
Bounce Publicity
, and Michelle Calvert of
Lucid Communications
teamed up to host the event, displaying products from 10 companies they represent.
Now in its eighth year, the partnership has been growing. In January, the three PR firms presented the inaugural Spring Fever media preview, which will become an annual event showcasing spring and summer products. Also, following the opening of Lucid's new branch in Los Angeles, Home for the Holidays will have media previews in L.A. and New York next year. "I will continue to work with Bounce and Flex, but may bring in another U.S.-based agency to bring in more clients there," Calvert said.
For Home for the Holidays, the team kept much of the format the same as last year, including the "5 à 7" blogger cocktail hour. While media, producers, and stylists booked private tours of the suite, bloggers were invited to the 5 à 7. "Bloggers are most definitely here to stay, so we always need to cater to them and provide them with timely story pitches and ideas," Calvert said. The 5 à 7 was also a way to meet each blogger in person, and "put the face to the blogger," Hall said.
Eco-friendly products took centre stage at the event. Among the items on display was the Yup furniture line made from recycled materials, Agent Reclaim purses made from used leather, and FEH reclaimed-wooden picture frames. Each guest received a gift bag filled with some of the products they saw on display. Proof served holiday-themed cocktails from the wet bar. Volos Estiatorio, a new upscale Greek restaurant, catered the event.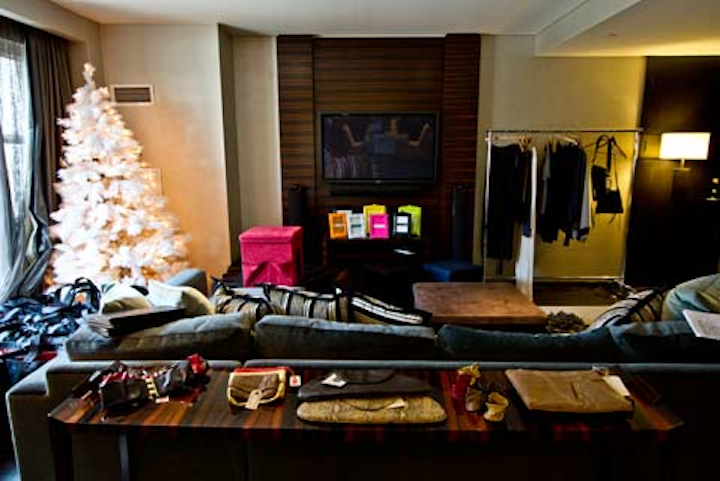 Photo: Brad Conrad/Trigger Pictures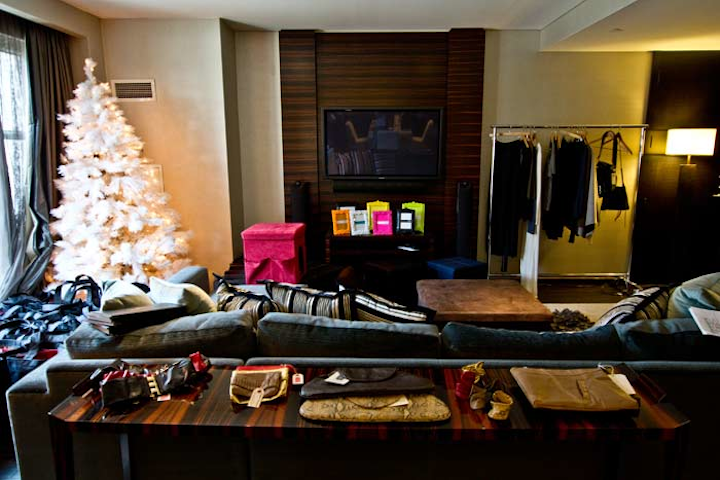 Photo: Brad Conrad/Trigger Pictures
Photo: Brad Conrad/Trigger Pictures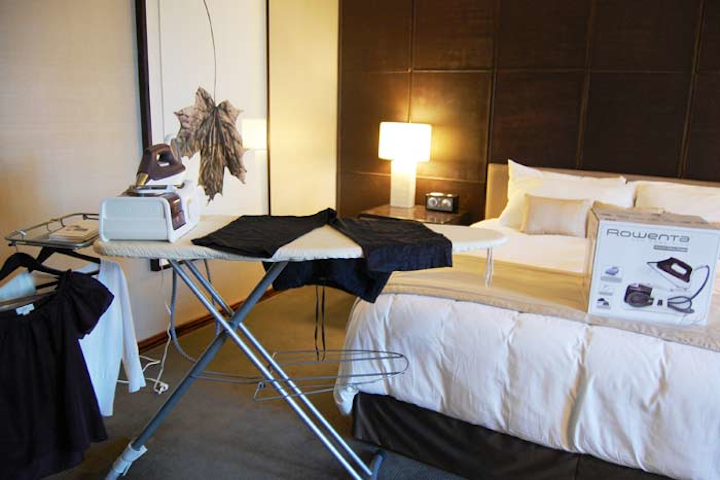 Photo: BizBash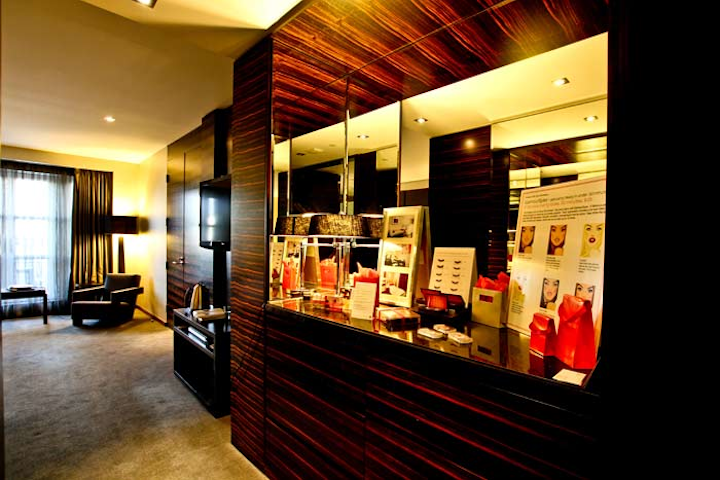 Photo: Brad Conrad/Trigger Pictures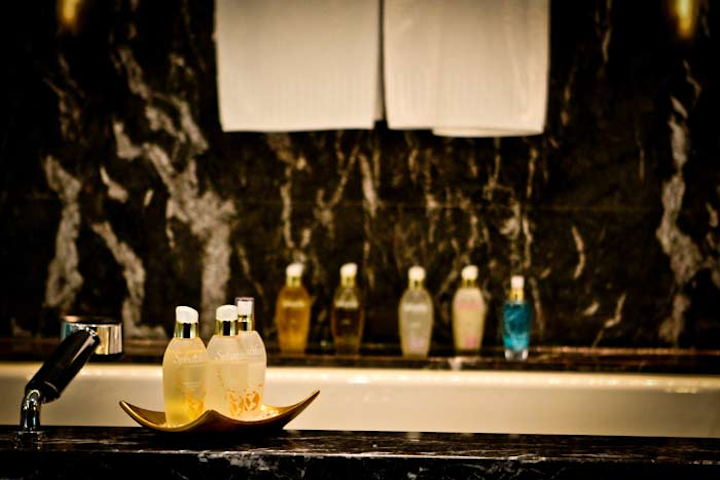 Photo: Brad Conrad/Trigger Pictures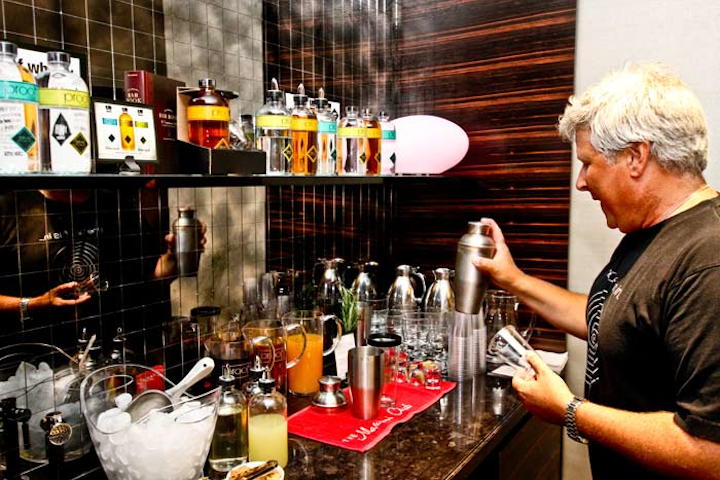 Photo: Brad Conrad/Trigger Pictures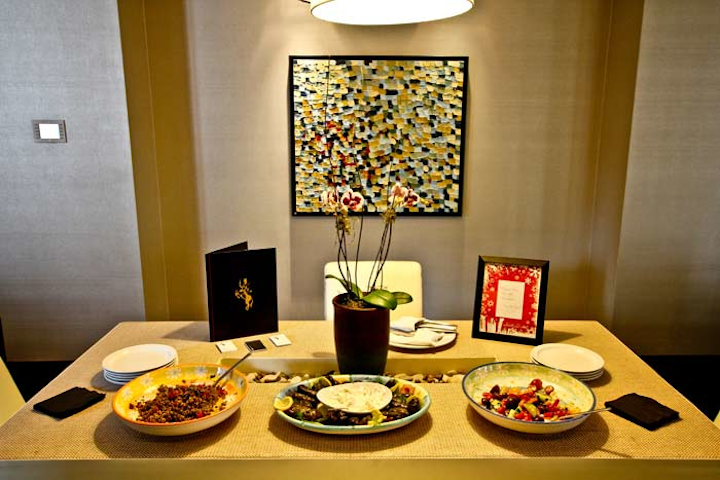 Photo: Brad Conrad/Trigger Pictures
Featured Venues/Suppliers: