A.G.O. Marks New Picasso Exhibition With Vibrant Gala
May 4, 2012
The Art Gallery of Ontario marked the long-awaited opening of its Picasso exhibition on April 26 with an exclusive gala for 320 supporters and art enthusiasts. Following a reception in Walker Court, guests got an early look at the exhibition which features 147 works from the Musée National Picasso in Paris.
"We want to continue to surprise guests, because we have a lot of people who are so kind to us and support us for many of our fund-raisers," said Adrienne Maniezzo, manager of development special events at the A.G.O.
Jeffry Roick of McNabb Roick Events and Jann Coppen of the Idea Shop certainly delivered an unusual look. "We decided to go colourful because it was spring and the room was very bright at that time [of day]," said Roick. Walker Court had bright yellow and blue carpet and lounge furniture in and lime green and yellow hues. Eight artists sketched nude models in each of the archways of the court, which, according to Roick, "pulled the art component in."
Upstairs in Baillie Court, pink lighting washed the dinner space, a setting inspired by springtime in Paris. Cherry blossoms added height to the tables and lavender linens, pink chairs, red cushions and plates kept with the colour palette. The menu incorporated French and Spanish flavours, inspired by Picasso's homes in Paris and Barcelona.
The organizers opted to avoid direct references to Picasso's works until the post-dinner reception. "For this particular event, we felt that we wanted to go with decor that really enhanced the spirit of the evening and allowed the artwork and the exhibition to really shine on its own," Maniezzo said. "No sense in reproducing a Picasso when you have 100 plus of them in the building."
The Picasso exhibition opened to the public on May 1 and will continue until August 26.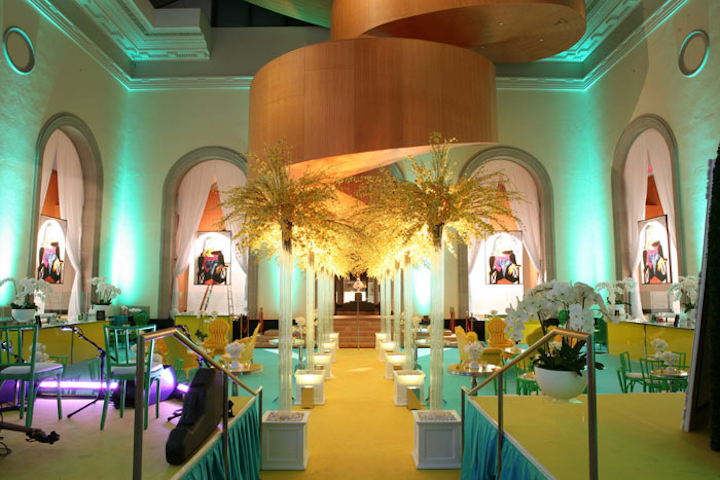 Photo: Christina Gaspic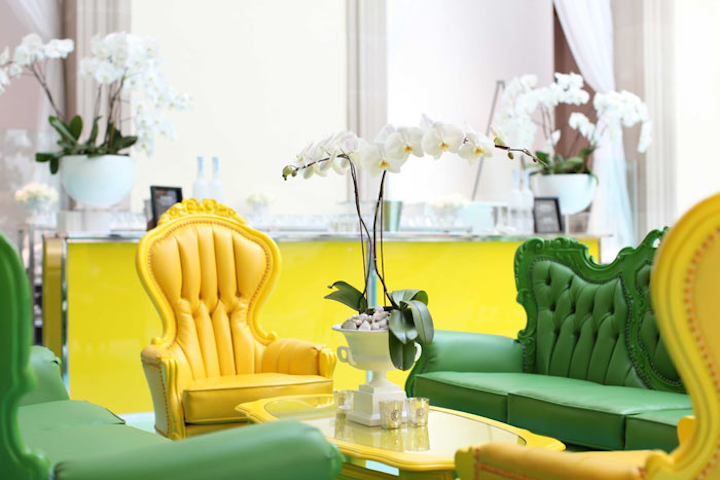 Photo: Christina Gaspic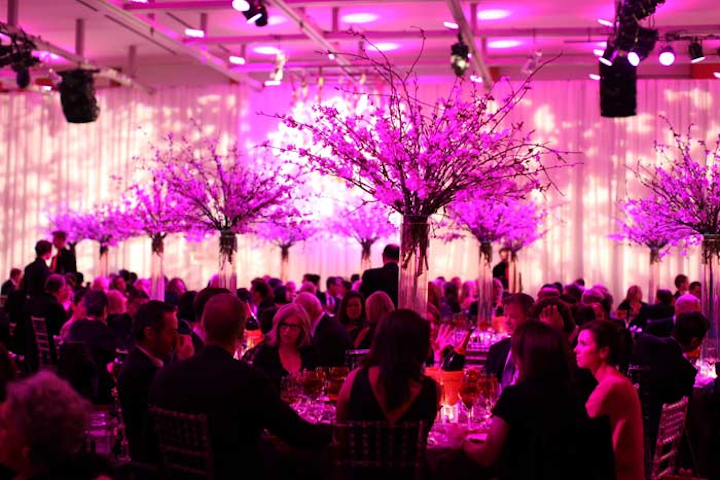 Photo: Christina Gaspic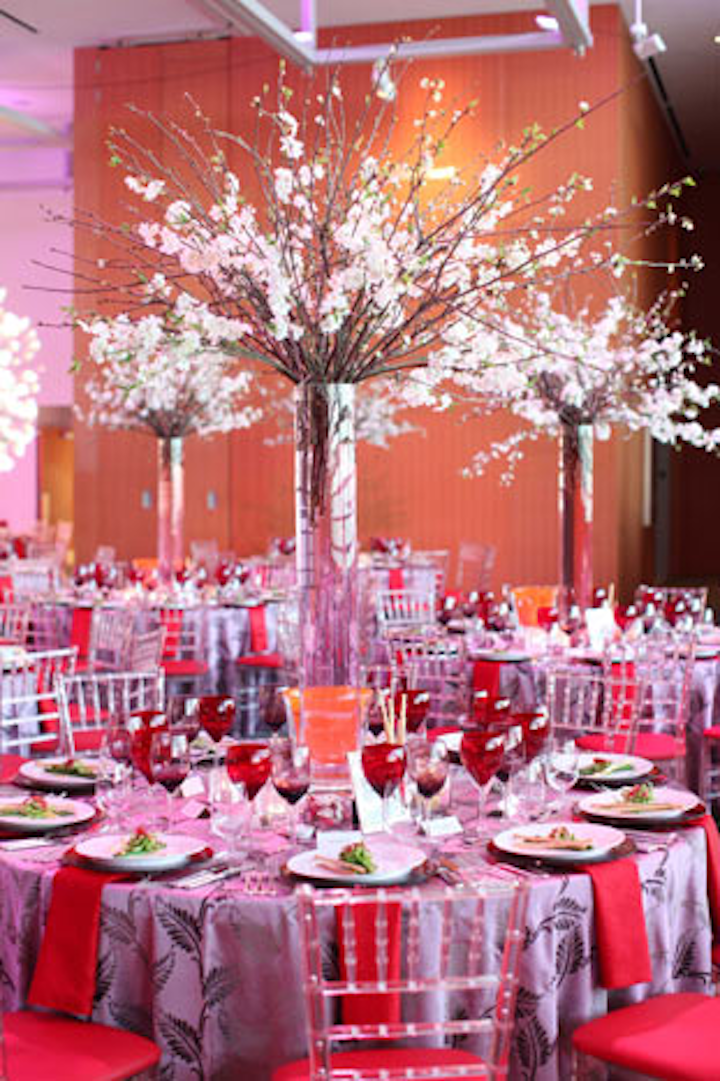 Photo: Christina Gaspic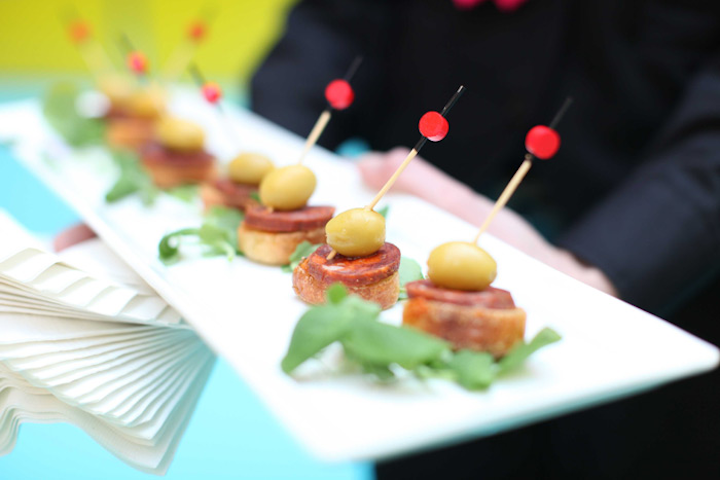 Photo: Christina Gaspic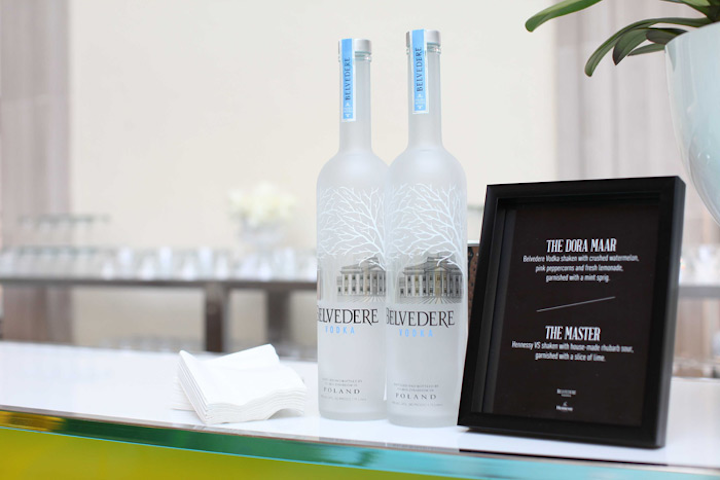 Photo: Christina Gaspic
Featured Venues/Suppliers: