What's Your Favorite—and Least Favorite—Part of the Event-Planning Process?
From inspiring site visits to tedious contract negotiations, event planners dish on what they love—and don't love—about their jobs.
May 8, 2018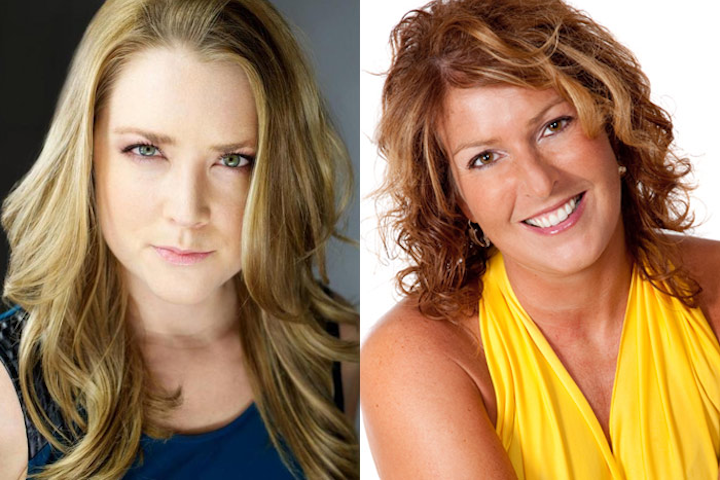 Photos: Courtesy of Debbie DesJardins, Robin Andrew (Krista Benoit)
"My favorite part is the site visit. Nothing beats seeing the look on clients' faces when they see venues or try things for the first time, as photos just can't convey size, grandeur, and that 'hairs on the back of the neck' feeling. Least favorite is tricky, but I am going to go for preparing contracts, checking and double checking all cancellation and attrition clauses—there's no creativity there!"
Emma Wellstead, managing director, Warwick Events Ltd., Warwick, United Kingdom
"My favorite part is the very moment when the meeting or event starts. Audience lights go down, stage lights go up, and you are standing in the back with a smile on your face (hopefully) because you know something awesome is coming and your audience is going to love it."
Steven Bonda, global project manager, ConferenceDirect, Tallahassee, Florida
"Watching the project build slowly at first, until all of a sudden—bam—you did it. Least favorites are the tedium of some of the details, and when your vendors are just not invested in your event. Drives me nuts."
Jennifer Braun, director of production, National Association of Realtors, Chicago
"I love that I have a direct means to create an experience for people and facilitate a relaxed and happy environment. Least favorite: saying goodbye to my clients once the event is over—it's like a breakup."
Joe Rogers, founder and owner, Contagious Events, Boston
"The 'when it's over' part is usually a letdown after the excitement of creating and planning followed by the rush from the event. A neat wrap-up is important for business, though. The last details can be designed to leave great memories with clients and set the stage for the next time."
Karen Caswell, event designer and consultant, Circle Celebrations and Events, Albany, Oregon
"My least favorite part is the final two weeks leading up to the event, when everyone is very stressed out and short on time (and patience), and when event attendees tend to come at you with lots of little unforseen problems or requests."
Krista Benoit, president and C.E.O., iSpark Consulting Inc., Ottawa, Canada
"My favorite part is when the event starts. Seeing everyone networking and hearing the 'nice job, best event ever' comments are wonderful. My least favorite part is the middle-of-the-night moments when you are dream working."
Mary Price, events manager, Shingo Institute, Logan, Utah
"My favorite part is seeing the faces of all the guests walking in and you know they are in absolute awe of how beautiful the event is. My least favorite part is when a client plays around with their guest count numbers, resulting in a delayed final seating chart that sometimes doesn't even get finalized until hours or minutes before the event."
Michelle Marie Cordero, event associate, American Museum of Natural History, New York
"My favorite part is definitely the beginning and middle of the event as all of the excitement unfolds. My least favorite part is definitely negotiating contracts."
Debbie DesJardins, office coordinator, Demonware, Vancouver, British Columbia
"My favorite part is executing the event itself. It's so satisfying knowing you helped a group of people have the time of their life. Especially if it's a teambuilding event—co-workers arrive distant and feel awkward but then leave with new friends. Least favorite part of the process is having to turn away clients. Whether we are completely booked that day and that's the only day they are available, or we cannot accommodate their size or requirements, I always feel bad—but sometimes it's for the best for the company."
Hallie Evenson, senior event specialist, Vitense Golfland, Madison, Wisconsin
"Favorite: seeing the looks of amazement on guests' faces. Least favorite: my feet at the end of the night!"
Cecilia Ramirez, partner and founder, C-Luxe Axiom, New York
Editor's note: Some of these comments were shared by readers on our social media networks. Join our discussions on LinkedIn, Twitter, Facebook, and Google Plus.
Featured Venues/Suppliers: