Canadian Film Centre Gala Goes 3-D
February 15, 2011
The Canadian Film Centre's annual black-tie gala and auction typically follows the standard gala format: silent auction, seated dinner, live auction, and musical performance. But the 600 guests at this year's gala, held February 9 at the Carlu, witnessed a decidedly nontraditional element, as part of the program was presented in 3-D.
"People love the auction and the dinner, but we wanted to give them a little more this year," said Mark Fellion, event manager at the centre. "In the past we've had a performer in the middle of the evening, and we replaced that this year with a 3-D showcase."
The gala's M.C., television host Ben Mulroney, prerecorded an interview with centre executive director Slawko Klymkiw that was broadcast in 3-D, spliced in with trailers for upcoming 3-D movies. Production studio Deluxe and production display specialists Christie Digital delivered the 3-D showcase. Some 600 pairs of special viewing glasses donated by Cineplex Entertainment were passed out to seated guests, including actors like Kim Cattrall and Victor Garber.
The evening's "filmology" theme—a celebration of all things cinematic—was on display throughout the Carlu. McNabb Roick Events draped the main entrance in strands of film reels (which greeters moved aside to help guide guests through). In the concert hall, the 60 tables set for dinner were graced with centerpieces crafted from film reel canisters donated by Deluxe and mounted on battery-operated rotary devices so that they spun in place.
Off to the side of the concert hall, sponsor Panasonic set up an exhibition inside the Sky Room, where guests could try the company's new 3-D technologies, including home TVs and video cameras. A second room on the other side of the concert hall featured a collaborative exhibit from the centre and the Toronto International Film Festival. "100 Essential Films," which had been on display at TIFF/Bell Lightbox, prompted guests to scroll through the list of 100 films on iPads set up around the room. Using their phones, they could then text a dedicated number for a film of their choice, and that film would start playing on a large screen set up in the room.
"People really liked that they were able to get up and move around, and do several different things, all in keeping with the theme," said Fellion. Despite the new bells and whistles, the centre was still able to focus on its main goal, raising $600,000 from a silent auction, live auction, raffle, corporate sponsorship, and table sales.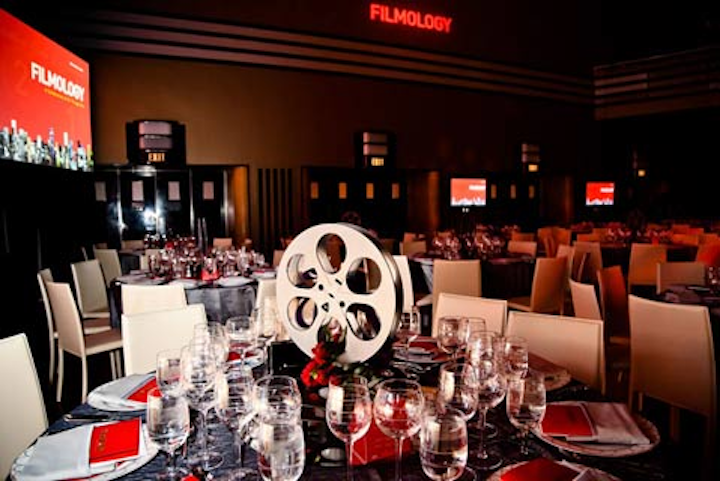 Photo: Josh Fee for BizBash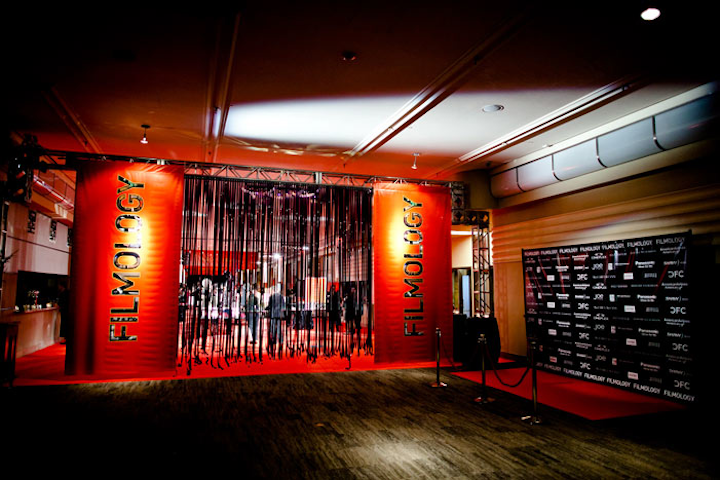 Photo: Josh Fee for BizBash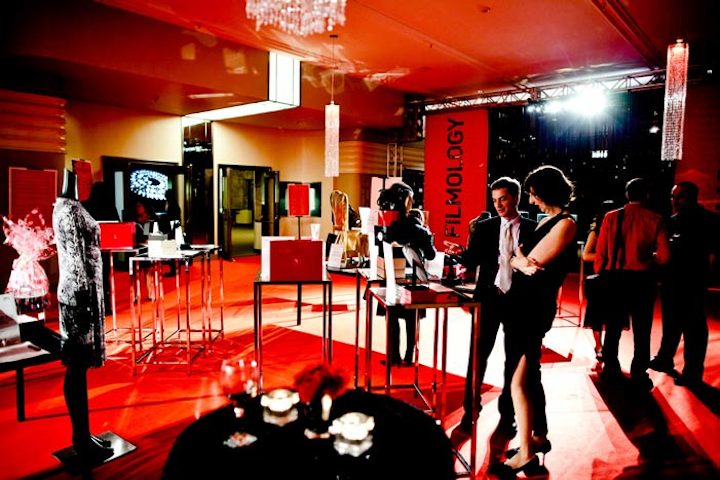 Photo: Josh Fee for BizBash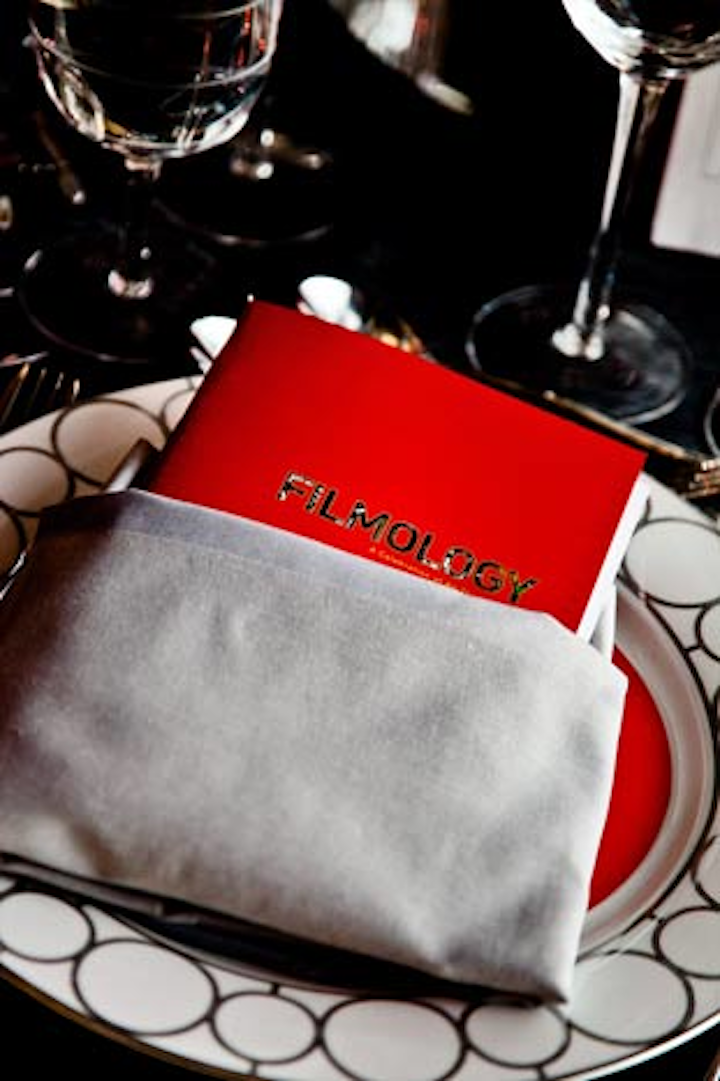 Photo: Josh Fee for BizBash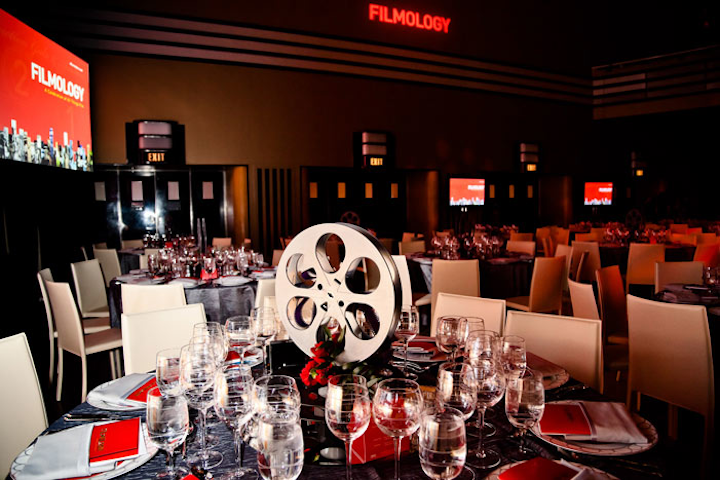 Photo: Josh Fee for BizBash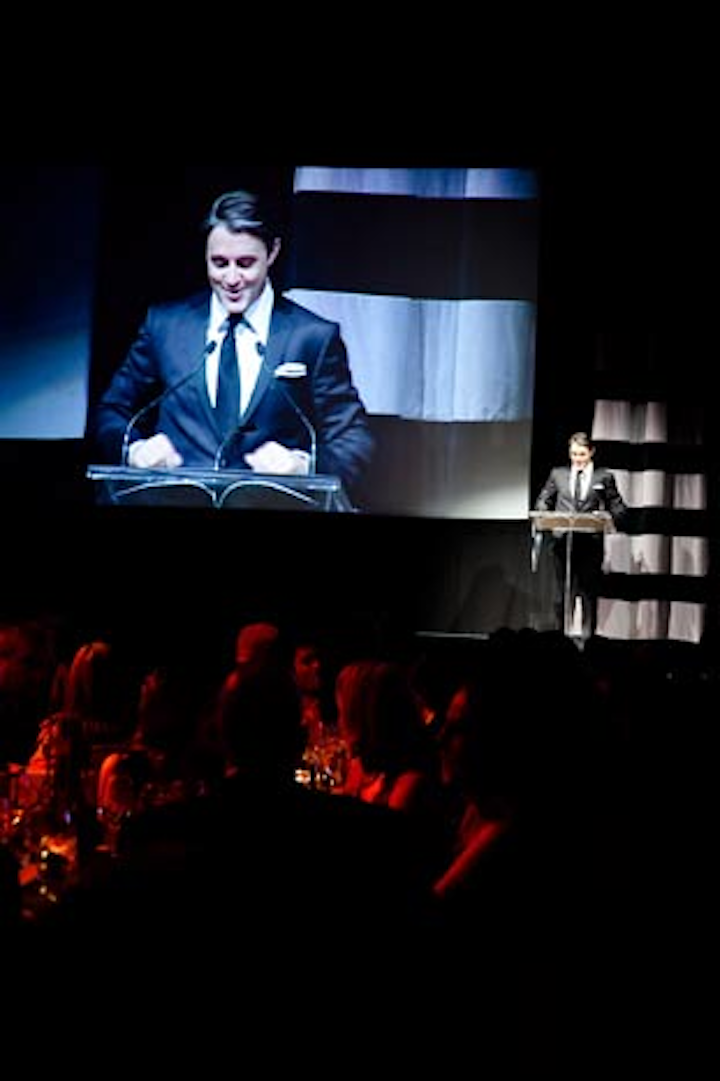 Photo: Josh Fee for BizBash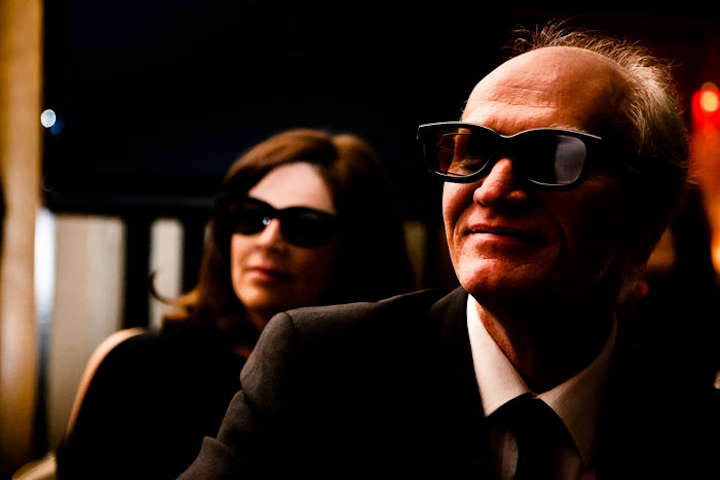 Photo: Josh Fee for BizBash
Featured Venues/Suppliers: