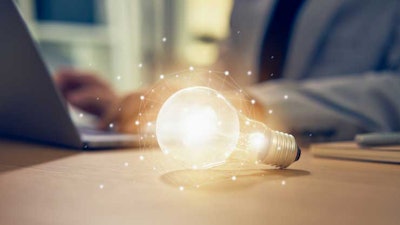 With many people working from home and staying indoors, it's easy to start to feel restless. There are only so many work emails you can respond to and television shows to watch. And while Zoom has been a fantastic tool to keep in touch with friends and colleagues, you may want to do something else besides the happy hour calls.
There is no time like the present, so take these next few weeks—or months—to try out something new you may have been putting off. Here are four different ways you can be inspired and active while at home.
Online Course: 'The Science of Well-Being'
Yale University is known for its prestigious academics, and the school is offering one of its most popular classes to the public for free. "The Science of Well-Being" is taught by psychology professor Laurie Santos and the course combines positive psychology with real-life applications of behavioral science.
Some of the topics over the 10-week course include: how we can overcome our biases, misconceptions about happiness, putting strategies into practice, etc. And with the daily news cycle revolving around the coronavirus, this course is a positive refresher to focus on the good life.
Video lessons, optional readings and rewirement activities for each day are some of the assignments. Though you can enroll in the class for free through the online portal coursera, you can upgrade your account to get a certificate for $49.
Nikon Photography Class
Creativity can thrive in times of isolation. Shakespeare wrote "King Lear" during the Bubonic Plague. You may not come out of quarantine with a play written, but you may come out with a new lens of the world after taking one of Nikon's free photography classes.
From now until April 30, Nikon is offering its 10 online classes for free. The company said in a statement: "The mission is to empower creators. … We can do that by helping creators stay inspired, engaged and growing." The classes range from 15 minutes to more than an hour and are taught by professional photographers. Learn about the fundamentals of photography or how to capture your children and pets in the best light. And don't worry if you don't have a Nikon camera, the classes are still valuable if you own a digital camera.
Skillshare
Have a hobby you've wanted to try? Or you need an outlet for your creativity? Check out Skillshare. The online learning community has thousands of classes for you to explore and unleash your inner creator. The classes are taught by seasoned professionals in their respected career, such as Roxanne Gay who teaches a creative writing course.
Other courses include music, UI/UX design, illustrations, freelance and entrepreneurship and others. Some classes are free, but new members can get two months of Skillshare premium for free. Who knows, you may be able to apply your new skill at work once the world returns to "normal."
Virtual Cooking Class
Being at home all the time now means you have added "chef" to your moniker. If you're running out of ideas of what to cook, or if whipping something up in the kitchen is not your style, check out a virtual cooking class to add some fresh flavors to your meals. A lot of chefs are taking their in-person culinary classes online as a way to continue their business and to give back the community. You may have even seen celebrities share meal inspirations on their Instagram accounts.
Some of the chefs and culinary schools offering virtual cooking classes include Aya Forster, teaching Japanese cooking techniques; Brooklyn Brainery, offering a variety of classes such as how-to bake sourdough and how-to making dumplings; and Home Cooking NY has sessions on risotto and gnocchi, bagel making and Indian cooking. Bon appetit!