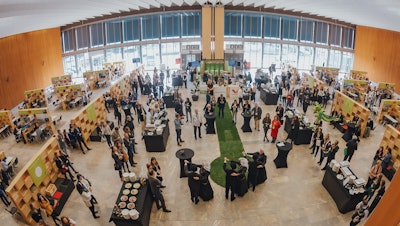 Photo: Courtesy of Conventa
LJUBLJANA, SLOVENIA—Conventa 2023 celebrated its 15th anniversary Feb. 1-2 at the Ljubljana Exhibition and Convention Centre (LECC), the largest events center in Slovenia. This year's Conventa was held just months after being awarded the world's Best Sustainability Event at the November 2022 Bea World Festival Awards ceremony—quite an accomplishment for a country still in its relative infancy as a meetings destination.
Conventa 2023, the oldest trade show in the area's regional meeting's industry, welcomed 95 exhibitors from 15 "New Europe" countries (Austria, Bulgaria, Croatia, Estonia, Georgia, Greece, Hungary, Italy, Montenegro, Poland, Russia, Serbia, Slovakia, Slovenia, and Ukraine), who met with 146 hosted buyers from 32 countries. Over the two-day event, more than 2,500 business meetings were held.
Although Slovenia is a relatively undiscovered destination for the events industry, in 2022 the travel and tourism sector recorded 46.6% more arrivals and 38.5% more overnight stays than in the same period in 2021.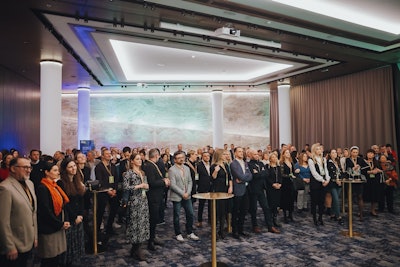 The breathtakingly beautiful country shares its borders with Austria, Hungary, Italy, Croatia, and the Adriatic Sea, and runs the gamut from seaside summer towns to alpine mountain villages. Declared the EU Region of Gastronomy in 2021, it was also listed fifth in the Top 10 Countries to Visit in 2022 by Lonely Planet.
The idea behind Conventa, which was originally conceived of by co-founders Gorazd Čad and Miha Kovačič (both of whom are still involved with the event), was to strategically and ambitiously promote individual destinations in the New Euopre region. "Our slogan, Explore – Meet – Create NEW EUROPE, summarizes everything Conventa aims to achieve," explained Čad. "We [strive] to put the best destinations and venues in the New Europe region on the map. That includes the best of the best between Helsinki and Istanbul, Venice and Baku."
For exhibitors, the incentive for attending the show is profound as upwards of 90% of each year's meeting planners are new attendees—all of whom have been pre-vetted as qualified buyers. "Every year, we carefully select focus markets," said Čad. "We prioritize the wishes of our exhibitors and pledge to bring a minimum of 80% new hosted buyers every year." To illustrate this "demanding and innovative client-focused model"—of the 550 registered buyers, only 146 of them with "the highest potential" were selected and invited to attend in 2023.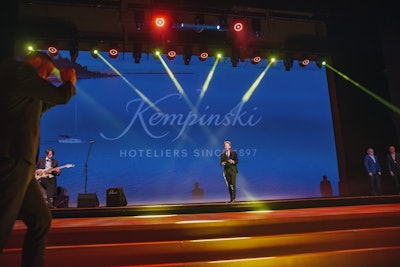 The team at Conventa then carries the communication forward by marketing the attending exhibitors to 50,000-plus meetings professionals throughout the rest of the year. Čad noted, "Conventa is a 365-day project that combines several platforms into the Conventa Experience. It's outgrown the framework of a classic business trade show, and established itself as one of the most innovative events in the meetings industry."
From an attendee's perspective, being a hosted buyer translates to complimentary flights, accommodations, conference attendance, social events, FAM trips, and support of the on-site team.
And once inside the 121,000-square-foot LECC, attendees will notice that several rooms were utilized for the conference, including Marmona Hall. Referred to as the "Green Island," it was the site of the Conventa Trend Bar where a series of 20-minute talks were held with titles such as: "3 Benefits That EV Charging Brings to Hospitality," "Creative Traditional Handicrafts," and "How to Organize a Sustainable Business Event."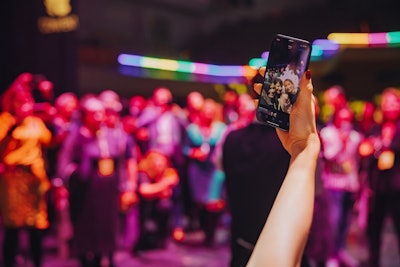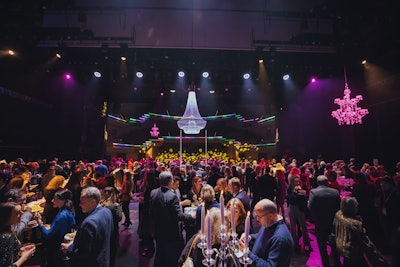 Attendees met for one-on-one meetings with New Europe exhibitors like Mazurkas DMC, a company specializing in incentive travel programs, MICE events, and luxury travel throughout Poland; the Splendid Conference & Spa Resort, a five-star property near Budva, Montenegro, with a private beach on the eastern shore of the Adriatic Sea; and Event Boat Polaris, a historic luxury yacht that saw service during WWII and is now based in Split, Croatia and is available for corporate or private events.
Additional exhibitors pressed for time or unable to commit to two days of one-on-one meetings took advantage of a basic exhibition space in the Experience Zone, where they met and networked with planners over a casual cup of coffee. Another option was the Special Venues Corner, which provided high visibility for smaller companies. The showroom was set up in the lobby of the main hall between the registration desk and Conventa café—a heavily trafficked area that provided maximum visibility.
To encourage the next generation of meetings industry members, Conventa also presented the Future Leaders Forum, where students from southeastern Europe were invited to participate and see in real-time how countries and companies promote themselves.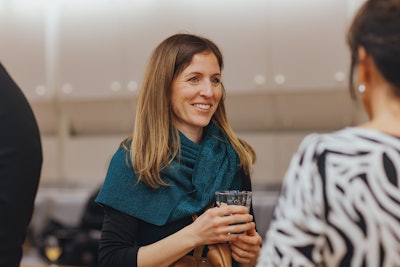 But the brightest light of the overall event was the team's continued focus on sustainability—underscored by the recent award at Bea World.
As part of a multipronged approach to reducing its carbon footprint, the team worked with ClimatePartner to measure emissions generated during the trade show. The net result was that approximately 88% came from the transporting of participants, with only 12% coming from the event itself. Digitalization of its matchmaking system, the use of four electric shuttles, reusing almost 3,000 wooden crates and cardboard signs from previous years, eliminating disposable carpets, and a complete ban on plastic use by its caterers and subcontractors all contributed to Conventa's sustainability goal.
From its riverside capital Ljubljana, to glacier-blue Lake Bled, to sunshine-filled Piran, Slovenia has much to offer—but even more so with the continuing legacy of Conventa.