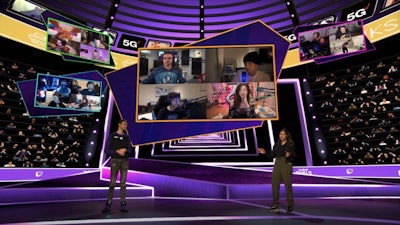 Photo: Courtesy of Instagram/XR Studios
IRVING, TEXAS—Since its launch a little over a year ago, Irving, Texas-based virtual event production company Falcon Events has been meeting the increasing digital demands of a rapidly changing event industry. (They produced over 175 online events in 2020 and already have 50 lined up for the start of 2021.) While many live event production companies were forced to hit the breaks following the COVID-19 outbreak, Falcon Events only gained traction with live events moving to a digital setting.
Here, BizBash chats with COO Joshua Butler to discuss how his team came to the rescue for furloughed event pros, how virtual events have changed in just a year, and the do's and don'ts of producing your own online gathering.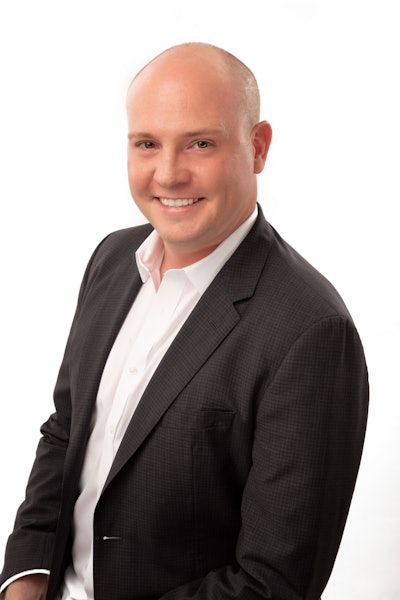 It's been quite the year! How have you seen virtual events change since 2020 started?
Virtual events changed every quarter of last year. In Q2, there were very few virtual events and most of the industry was in a wait-and-see position. For the adventurous event planners, the hard part was finding a vendor because of early assumptions that content should be shorter due to shorter online attention spans, and that virtual events should be free for attendees and less expensive for planners. By Q3, the world had accepted this new normal and the typical conference/convention crowd had likely been to a virtual event or two. Opinions were forming about what a virtual event needed to look like and the market began to see hundreds of new platforms, tools and providers.
Engagement became the driving force as events looked for ways to connect their attendees in meaningful ways. There was also a move toward virtual environments (3D) for traditional event spaces as exhibitors sought out greater return on investment, and Q4 was a massive peak for virtual events around the world. The best of platforms and processes have risen to the top and events struck a nice balance between content, social and entertainment.
Your company really became vital to those put out of work due to the cancellation of all live events. How many furloughed event pros have you been able to hire to date?
Over 80 employees have been hired since the pandemic began, and we are constantly in a hiring position! We've added two more full-time staff members so far this year, and we are currently hiring and training technical producers to accommodate the increasing workload this spring. We are very fortunate to have so many great employees from the events, airline and service industries. They all came with a fresh perspective and a willingness to learn.
What advice would you give fellow event and meeting organizers planning virtual events in 2021?
1. Let go of nearly everything you have learned about delivering events. Don't be afraid to disrupt long-held assumptions about attendee behavior! With virtual, anything is possible, so dream big.
2. You need to keep the entire user experience in mind when planning for your virtual event. Where and how does an attendee learn about and register for the event? Where do they log in? How do they find and launch the content? How do they connect with other attendees? Where do they go for help?
3. Another big key is to find a good partner. In the old days of big conferences, planners would typically travel with a production team that knew the ins and outs of the show. Today, the platform is the new convention center, and you won't be using the same platform for too many consecutive events. It's important that a production team can move with you from platform to platform.
4. Prerecord as much as you can! Whenever there is only one presenter and a deck, you should be prerecording. Then have the presenter available for a live Q&A for attendee engagement.
Any advice on what not to do?
1. Don't cut back on support. Make sure there is a strong system in place for dealing with the surge of user support requests.
2. Don't go with a brand-new platform. Wait until the platform has had some real-world usage. Testing environments will never approximate thousands of impatient virtual attendees.
3. Don't underestimate the comfort level of your speakers with the technology. You should plan for education and training for all speakers. With traditional events there was a single audio/video setup per room. Now, every one of your speakers has a unique camera, audio, lighting and environment.