Yellow Fever
The distinctive complexion of the animated family dominated The Simpsons Movie premiere and after-party, which featured silly stunts and decor.
July 27, 2007
The fanfare surrounding The Simpsons Movie was hardly subtle. Fox held its world premiere in the cartoon characters' newly recognized official hometown of Springfield, Vermont (a town that won a contest among various Springfields for the honor), and staged a promotional stunt that converted a dozen 7-Elevens across the country into the cartoon series' fictional Kwik-E-Marts. So why shouldn't the Los Angeles film premiere be anything less than over the top, too?
"The Simpsons is obviously a very important brand to Fox," said 20th Century Fox Film Corporation vice president of special events Len Iannelli, who oversaw Tuesday's event. "This movie has been 18 years in the making, and we wanted to do something special to celebrate its launch, something worthy of the Simpsons brand."
What better way to herald that brand than with a 59-foot-tall replica of Marge's unmistakable beehive? The inflatable blue beacon sat atop the Mann Village Theatre, directly across from the Mann Bruin, where an inflatable installation of Homer's famous bald pate rose over the marquee.
The team at Entertainment Lighting Services executed Fox's vision for the arrivals area, bringing the studios' design specifications to what ELS director of marketing and business development Michael Friedman referred to as a "tangible and logistical reality" that involved laying out 9,870 square feet of carpet custom matched to the animated characters' signature yellow skin, coordinating sporadic explosions of yellow confetti, and installing grandstands to accommodate 400 yellow-T-shirt-wearing fans and UCLA marching band members, who added to the golden landscape.
Iannelli collaborated with Poko Event Productions to continue the yellow theme at the after-party, an outdoor celebration at the Veteran's Administration complex. Three geodesic domes illuminated in yellow lighting dotted the open-air space and housed bars, video game stations, and lounges. Characters abstractly represented in the form of silhouettes shone against the domes, and topiaries in the shapes of characters topped buffet tables.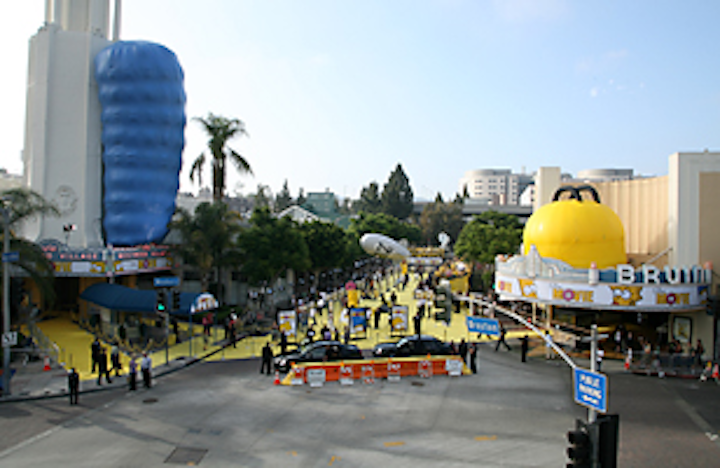 Photo: Eric Charbonneau/WireImageEric Charbonneau/WireImage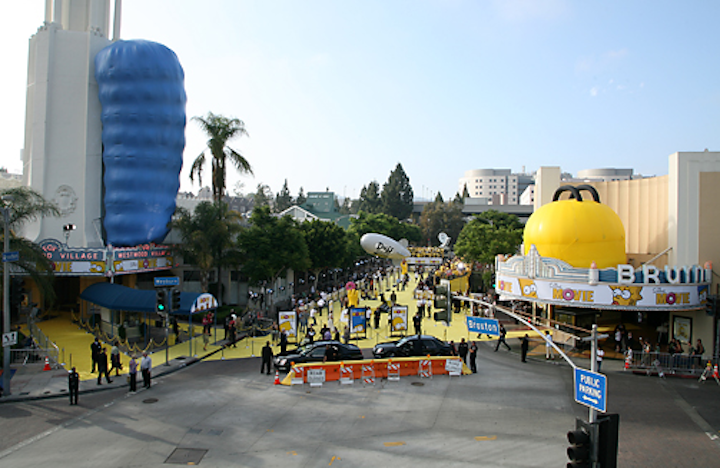 Photo: Eric Charbonneau/WireImage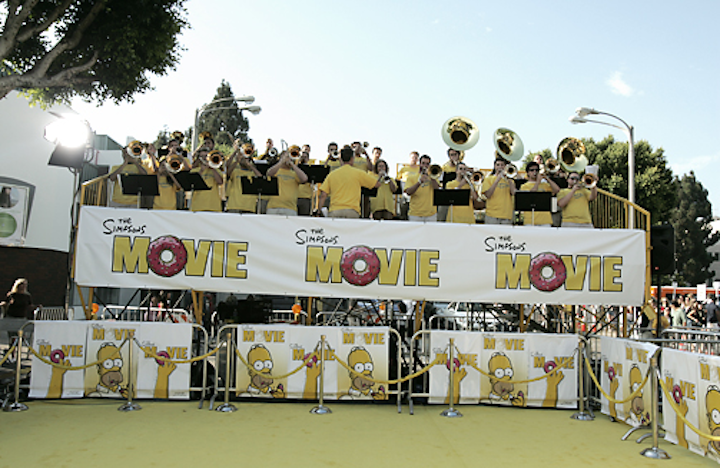 Photo: Eric Charbonneau/WireImage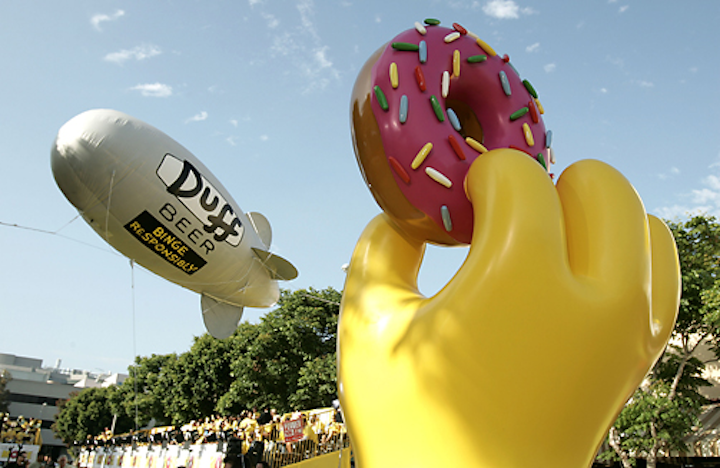 Photo: Eric Charbonneau/WireImage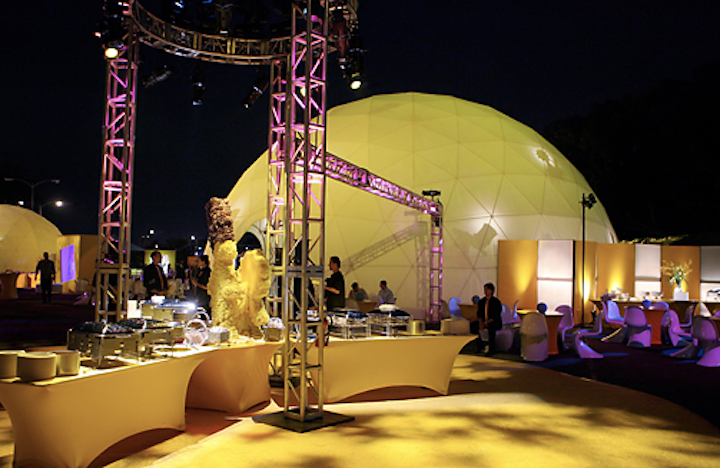 Photo: Eric Charbonneau/WireImage
Photo: BizBash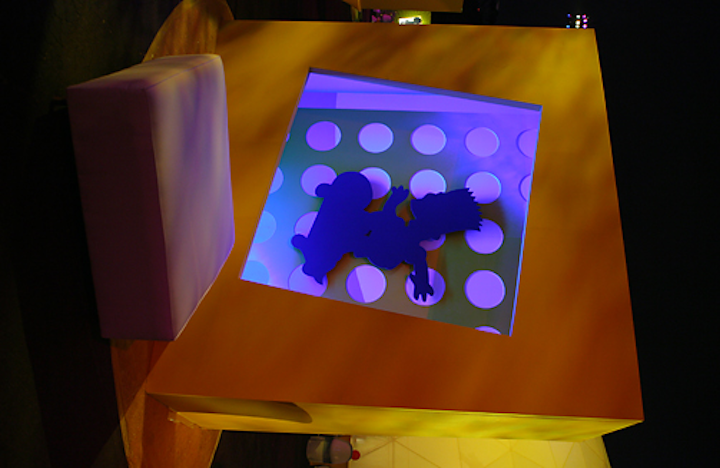 Photo: Eric Charbonneau/WireImage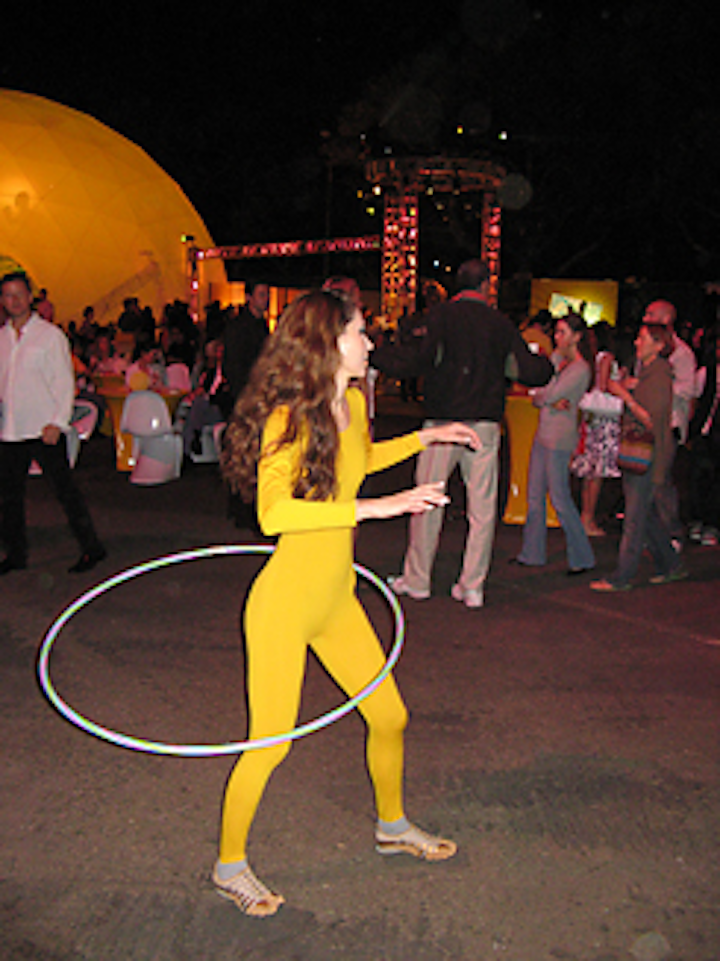 Photo: BizBash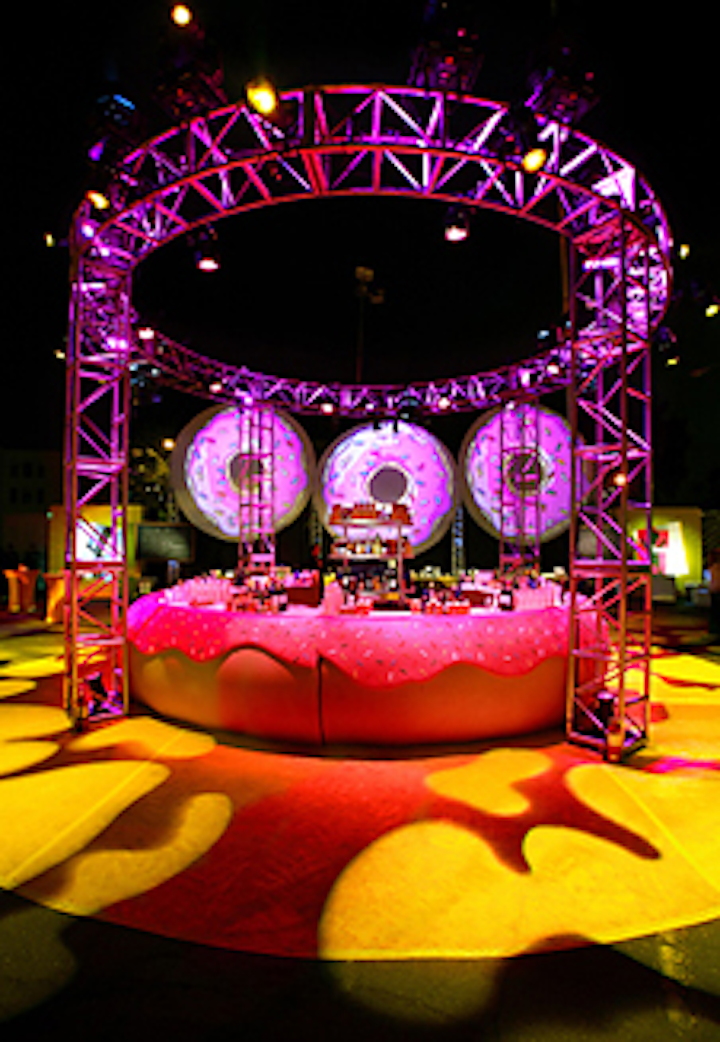 Photo: Line 8 Photography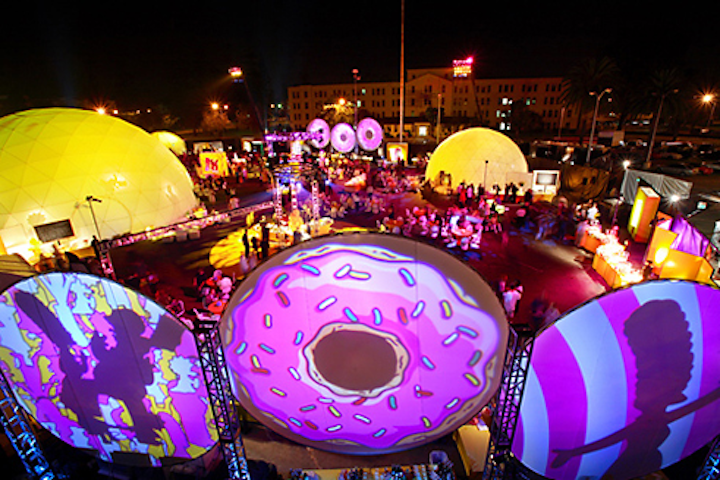 Photo: Line 8 Photography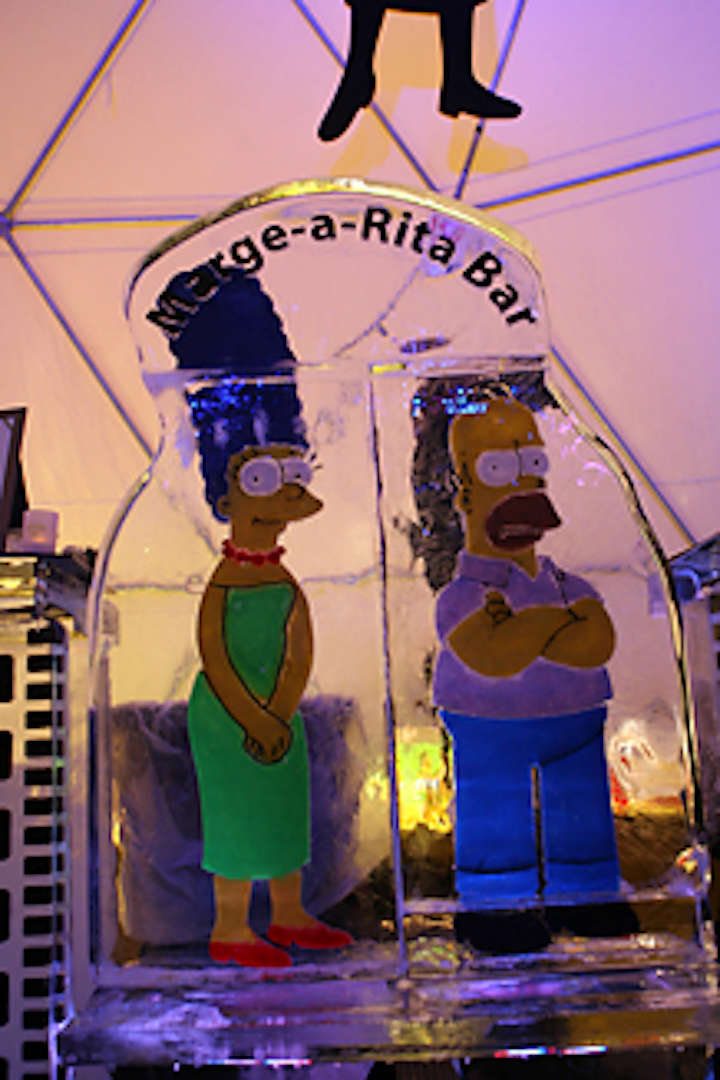 Photo: Eric Charbonneau/WireImage
Featured Venues/Suppliers: