Three's Company
The Paris Theatre hosted a triad of parties for the Food Network South Beach Wine & Food Festival.
February 23, 2009
The Paris Theatre-a Washington Avenue staple for more than 70 years- hosted three consecutive evenings of events during this past weekend's Food Network South Beach Wine & Food Festival.

"Though each night's event has its specific needs, hosting three events at the Paris was logistically beneficial and cost-effective, " said Susan Kleinberg, who served as event manager for last night's Oscars viewing party, as well as several other festival events.

A returning favorite at the festival, Food Network personality and queen of Southern cuisine Paula Deen once again hosted her casino night soiree on Friday. Presented by Harrah's, the Vegas-themed event featured a handful of logistical changes.
 
"We decided to eliminate poker entirely," said event manger Heidi Ladell (the event was dubbed Paula's Poker Party in 2008). "The spirit of the event is to play different games, circulate, and have fun. The poker tournament harped on competition, rather than fun."

Top Notch Productions supplied the event with its LED-lit White Hot line of blackjack, craps, and roulette casino tables. Additional changes included the substitution of the silent auction for a few high-end raffle items and a more structured evening of programming led by Deen. A Joy Wallace Catering Production and Design Team-with help from Deen's line of seafood favorites, Gobo Enterprises, and Donut Divas-kept the gambling crowd of 800 nourished, while Ketel One vodka and a variety of wines from Sam's Club quenched thirst. Private Stock Band (who played at Burger Bash the night prior) provided entertainment between Deen's improvisational work as M.C.

On Saturday, the Patrón Spirits Company took over the venue for its Cold Fusion Soiree, a newcomer to the festival lineup. Pitting hot against cold, spicy versus cool, and fire against ice via custom cocktails and hors d'oeuvres from Joy Wallace, the event got the nearly 1,000 guests in touch with their senses. Lab-coat-clad bartenders served liquid-nitrogen-infused custom cocktails on one level of the theater as others served jalapeño-spiked libations on the other. DJ Irie served as the night's entertainment until well past 2 a.m. Pete Diaz Productions added to the theme by contributing a lighting scheme that alternated between red hot and cool blue, as well as showing off Patrón branding throughout the night.

Serving as the official closing event of the four-day festival and Miami's only officially sanctioned Academy Awards event, Oscar Night America SoBe Style was hosted by husband-and-wife duo Bobby Flay and Stephanie March (star of Law & Order: SVU). Benefiting the Miami Beach Film Society Cinematheque, the Paris channeled its original purpose and offered a red-carpeted entrance for guests who came out to view a live telecast of the 81st annual Academy Awards.

Sharing vendors such as Panache: A Classic Party Rental Company and Möet & Chandon with the live event in Los Angeles, the SoBe event also featured a Godiva candy bar and catering from the Ritz-Carlton, South Beach under the direction of Flay. Diaz was again responsible for audiovisual services, which included three levels of viewing lounges for the 400 guests in attendance.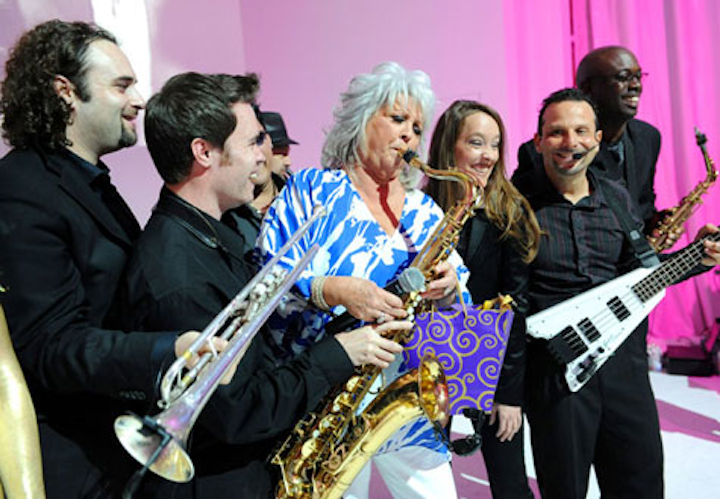 Red Eye Productions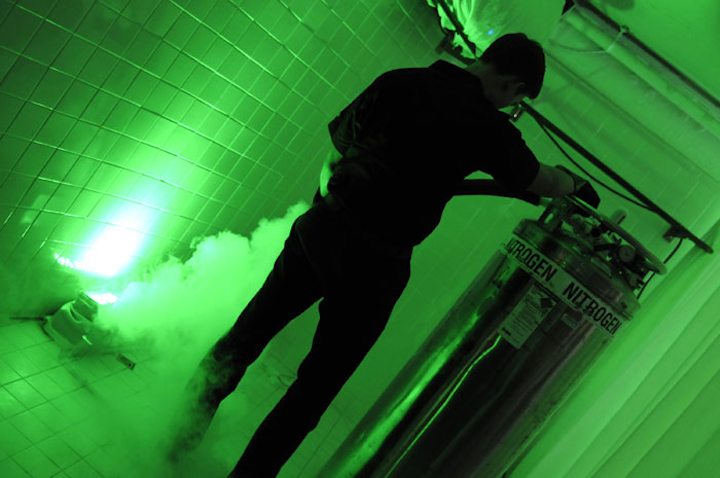 Red Eye Productions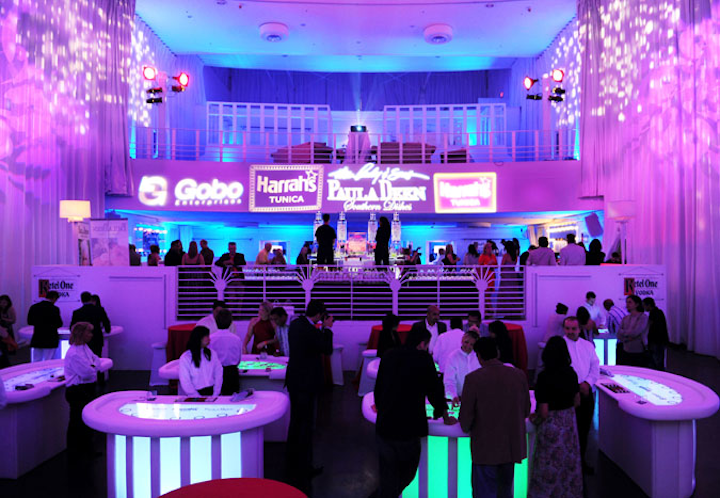 Red Eye Productions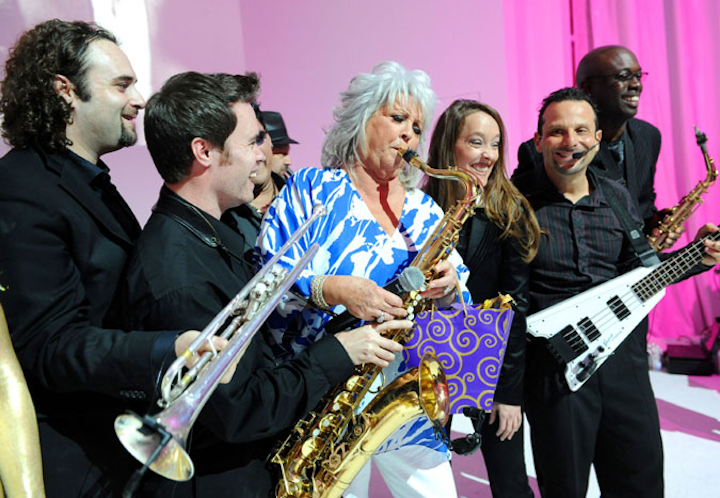 Red Eye Productions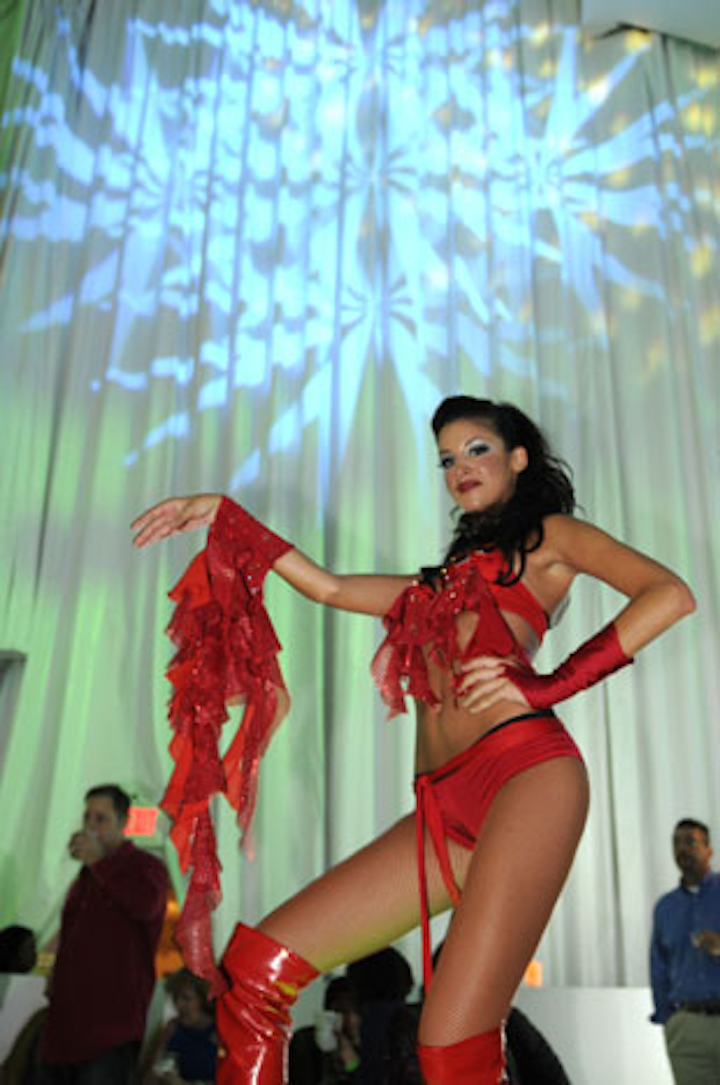 Red Eye Productions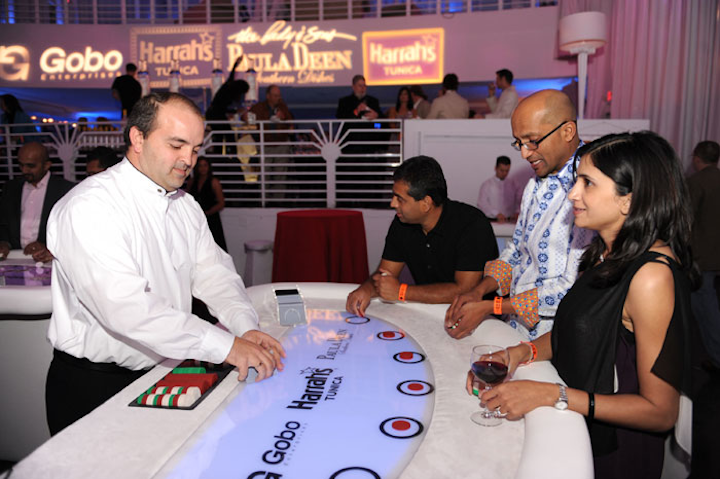 Red Eye Productions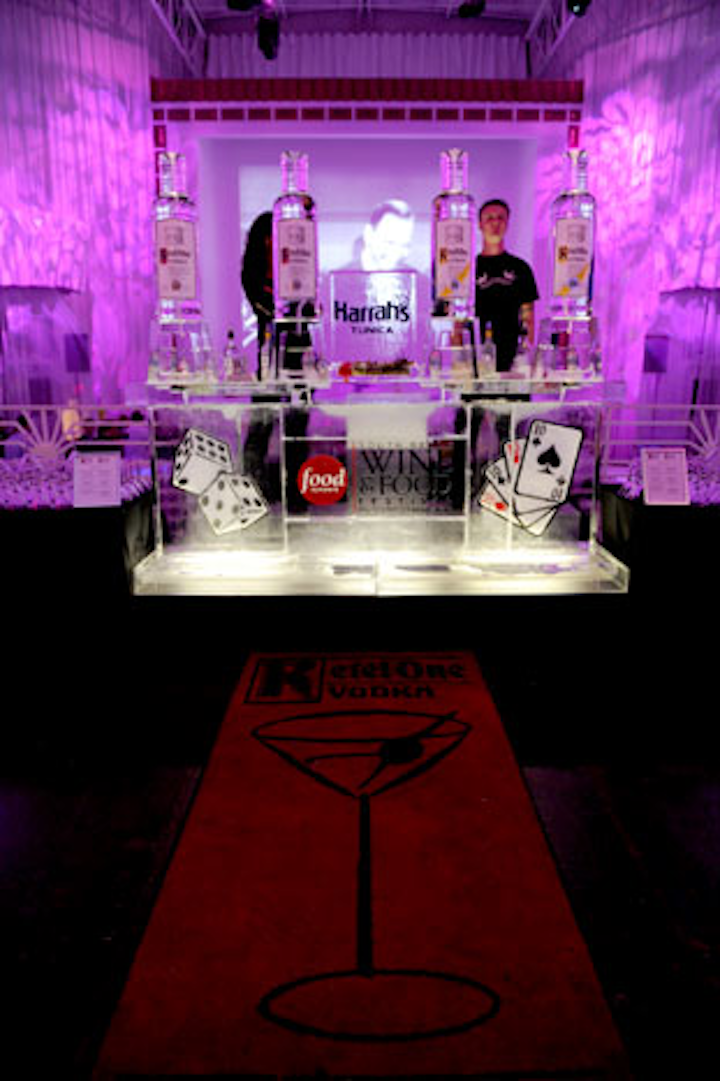 Red Eye Productions
Featured Venues/Suppliers: