H&M Fashions Versace-Style Manse to Fete Collaborative Collection
November 11, 2011
No one throws a party quite like Donatella Versace. On Tuesday night, the doyenne behind the iconic fashion label hosted a multifaceted bash on the Hudson River to celebrate her collaboration with H&M—a line set to launch globally November 19—which had several attendees harking back to prerecession days. "This is so Versace circa 1990s," quipped more than one guest.
With multiple components—from a cocktail reception and fashion show to a live concert and pop-up shop—the all-night affair saw guests arriving at 8 p.m. and many not leaving until 3 a.m. when the temporary store closed. It all took place at Pier 57, a site that recently hosted the New York City Wine & Food Festival and the Whitney Gala, dubbed "Versace for H&M Hall on the Hudson" for the night. "I wanted to bring the Versace glamour back to New York," Versace said. "After all, tonight is all about presenting the very best of the House of Versace."
Using sets inspired by the commercial H&M produced for the special collection, KCD senior vice president of production and managing director Keith Baptista set about building a space he described as "surreal, sexy, and glamorous." The evening caused quite a stir, with some 700 invited guests, live performances by Nicki Minaj and Prince, and a number of high-profile names in attendance, including Jessica Alba, Sofia Coppola, Blake Lively, Jennifer Hudson, and Uma Thurman.
"It is extremely important to H&M to keep the vibrant heritage of the brand," said Jennifer Ward, the U.S. public relations and events manager for H&M. "It was a collaboration between H&M and Versace to make this one of the year's biggest fashion events and an exciting change for a whole new audience to wear Versace."
For the fete, KCD took over from Bureau Betak—the company behind last year's Lanvin for H&M fashion show—building on a existing relationship with Versace as its long-standing Milan Fashion Week show producer. This H&M event, however, marked the first such time KCD worked on the Swedish retailer's designer collaboration shows, although it did produce the 2005 H&M fashion show in Central Park. "The Versace and Lanvin collections were very different," said Baptista, who added that planning began in June. "Lanvin was very successful for H&M and it wasn't our goal to top it, but rather to create something that was perfect for the Versace collection for H&M."
Indeed, given the dramatic increase in space from the Pierre to Pier 57, Baptista and his counterparts at H&M had plenty of room to work with—32,000 square feet to be precise, a number that doesn't include the section for backstage. "The [Pier 57] area was always best known for the best underground clubs, and we wanted to recreate that feeling," Ward said.
The producers created four rooms inside the vast site, looking to parallel the commercial where the collection is represented in different rooms of Donatella Versace's manse. There was even a custom soundtrack created by Victor Calderone that played Versace uttering the phrase "My house, my rules, my pleasure." A mirrored hall with gold molding formed the cocktail space, a black- and gold-colored theater housed the 43-look runway show; a Miami-style nightclub served as the site for the musical performance; and a more open, gallerylike area was set up as the temporary store. Each room had concealed doors that models opened once guests were invited into the next space. And although the producers certainly used a large chunk of the pier, the sections were configured in a way that never felt too overwhelming, too expansive, or too tiring to travel between.
With four large events being produced for the event, the timeline was very tight for the installation. According to Baptista, it took 12 days to build out the entire venue, including bringing heating, electricity, and bathrooms into the completely raw space; teardown took four days. But it wasn't all wasteful—biodiesel fuel was used to power the soiree, and all elements that could be recycled were.
In terms of catering, passed hors d'oeuvres from Olivier Cheng followed a loose Mexican theme and included seared rare tuna on a corn pancake with avocado salsa, lobster tacos with cabbage and salsa verde, mini Cuban sandwiches, and red and gold beet, chèvre, and date tartlets. For a true nightclub experience, there was table service and buckets filled with vodka and champagne for guests, while a Cuban/Latin-inspired cocktail was butlered in the performance area following the fashion presentation.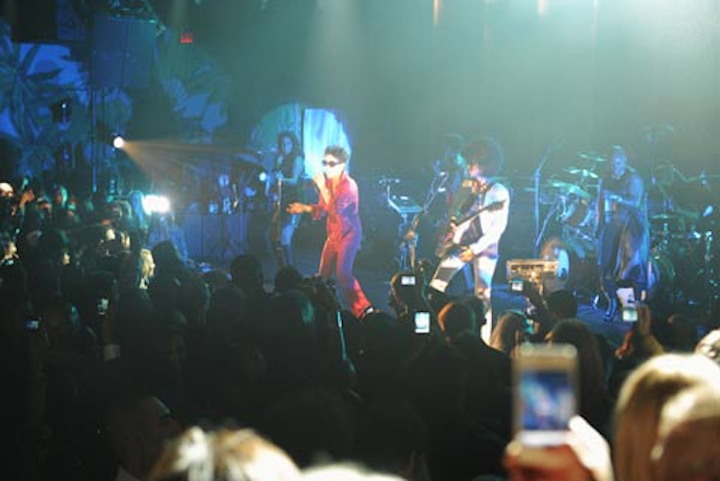 Photo: Billy Farrell/BFAnyc.com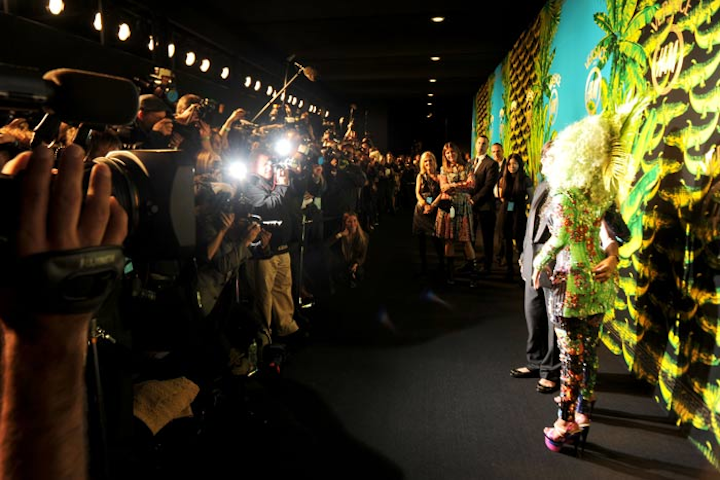 Photo: David X. Prutting/BFAnyc.com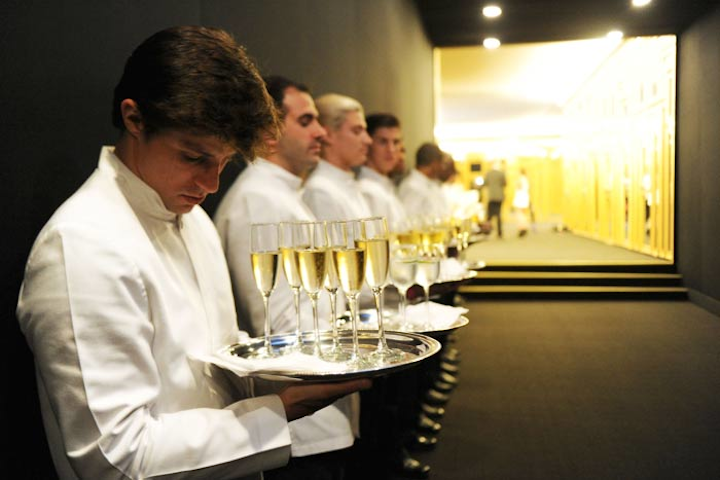 Photo: David X. Prutting/BFAnyc.com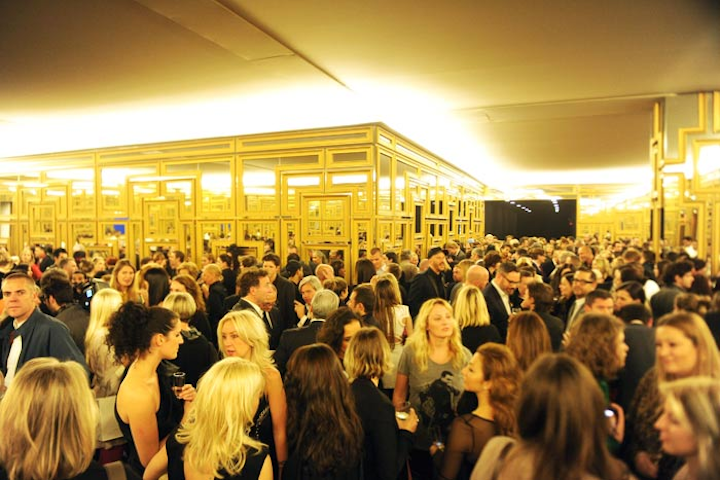 Photo: Billy Farrell/BFAnyc.com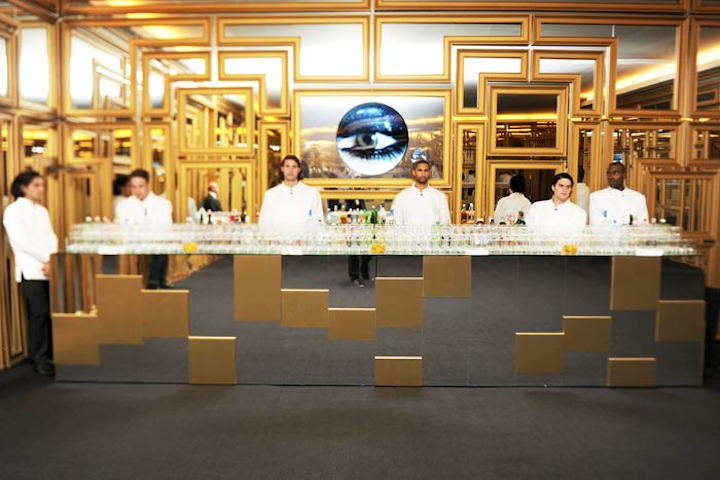 Photo: David X. Prutting/BFAnyc.com
Photo: Nicholas Hunt/PatrickMcMullan.com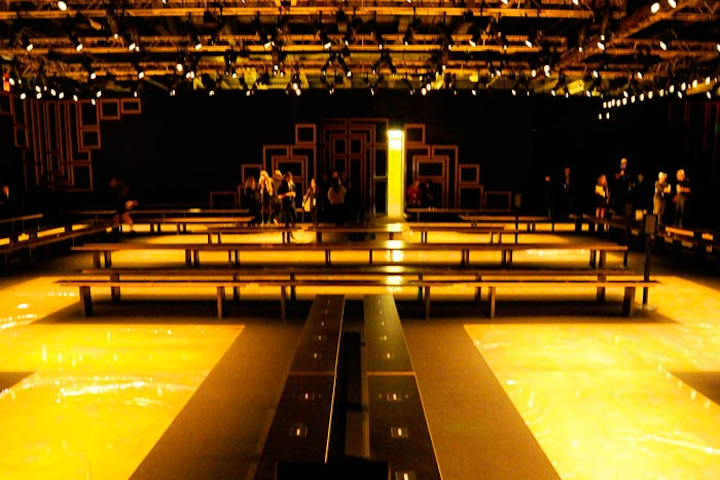 Photo: Nicholas Hunt/PatrickMcMullan.com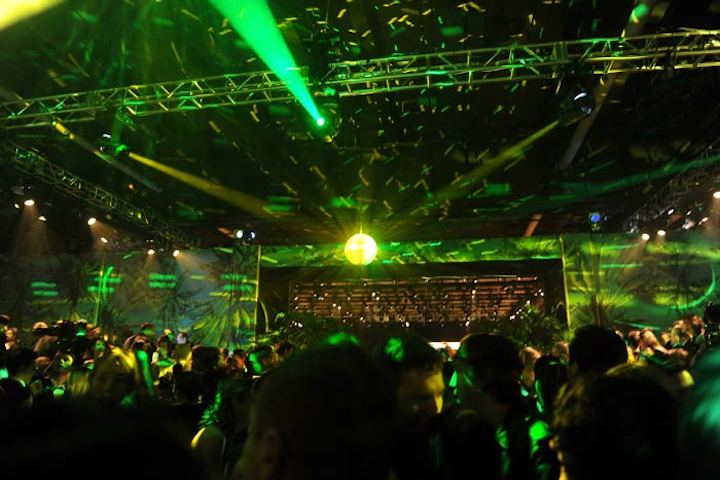 Photo: Jamie McCarthy/Getty Images for Versace for H&M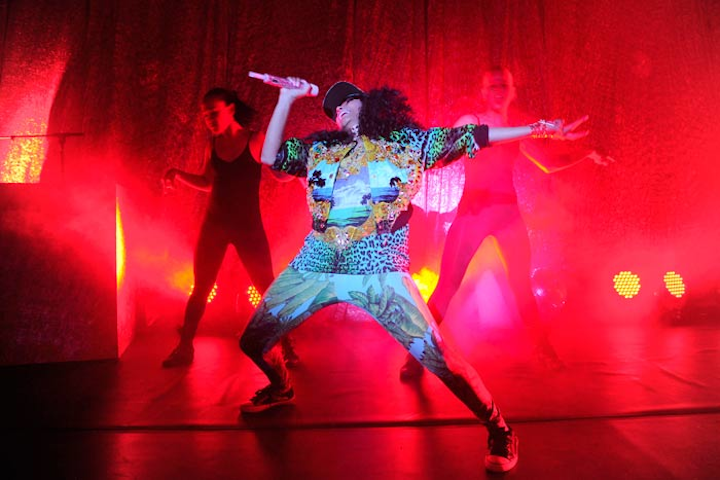 Photo: Nicholas Hunt/PatrickMcMullan.com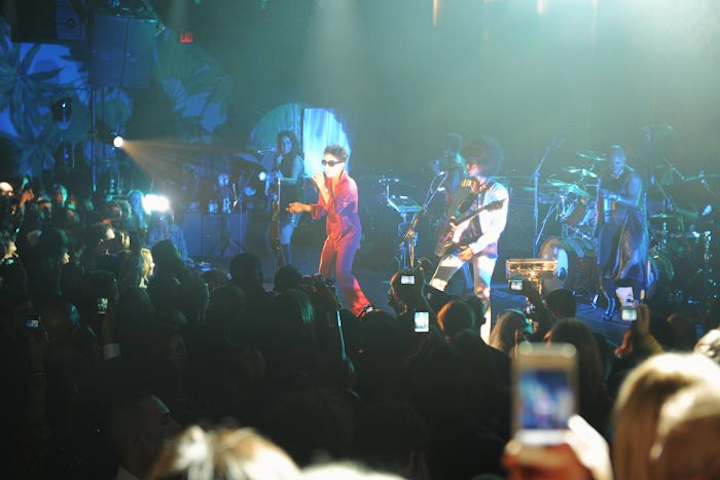 Photo: Billy Farrell/BFAnyc.com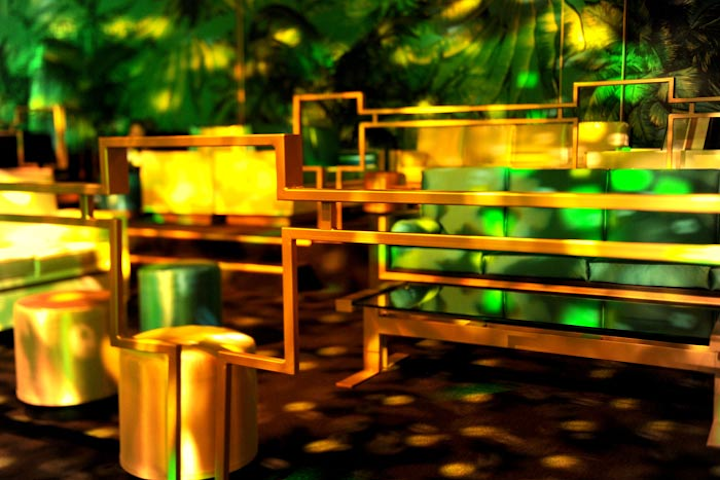 Photo: Billy Farrell/BFAnyc.com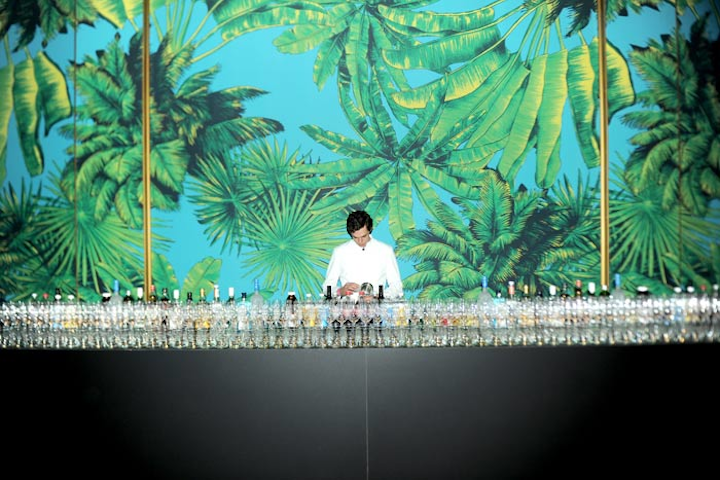 Photo: Billy Farrell/BFAnyc.com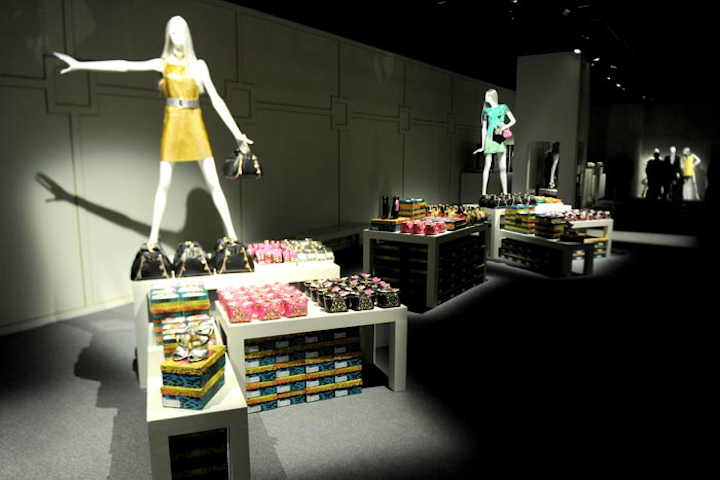 Photo: Billy Farrell/BFAnyc.com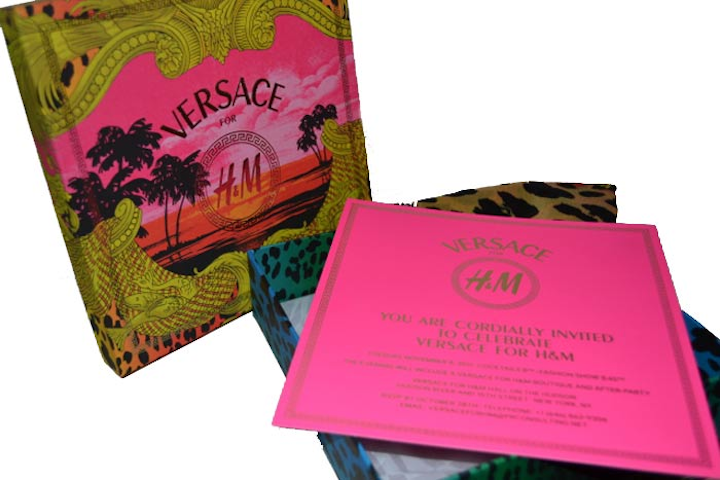 Photo: Jim Shi
Featured Venues/Suppliers: