A Custom Conference Experience for 170,000 Attendees? Yes, It Is Possible
Find out how the cloud-computing company uses a combination of high-tech and high-touch strategies at its annual Dreamforce event.
September 24, 2015
When Salesforce hosted its first Dreamforce conference for customers, partners, press, and analysts in 2003, it was a relatively small event: about 1,300 people and 50 exhibitors. Now, 12 years later, the event has grown in ways that seem inconceivable: 170,000 people from 78 countries attended this year's conference, held September 15 to 18 at the Moscone Center, with an additional 10 million people viewing it online. Since 2009, Salesforce has partnered with George P. Johnson Experience Marketing to produce the conference, with a focus on creating a personalized, meaningful experience for each attendee.
"We take not only our own expertise in terms of best practices, but we've also merged that with the significant data collection and data availability that Salesforce has on its customers. We mash those together and are able to create very interesting and highly personalized journeys for wildly different personas," said Scott Kellner, vice president of marketing for George P. Johnson.
The strategy begins with the event design. Using space at the convention center and in nearby hotels and venues, organizers create 19 experience zones that provide specialized information. "Some of the zones are targeted to specific audience groups such as developers and small and medium business owners, some focus on products such as Analytics Cloud and Marketing Cloud, and others deep dive into industry verticals like the Customer Success Showcase and Government Zone," said Catherine Simmons, senior director of strategic events for Salesforce.
Each zone is designed to meet the needs of the target audience. "For example, the important thing for the developer persona is they prefer a hands-on, tactile experience, so that's what we give them. There were literally tables upon tables of people building apps right there in the zone," Kellner said. In addition to the zones, organizers create events within the larger conference tailored to audience sectors, such as an Executive Summit, a Startup Summit, and a Women's Leadership Summit.
In the weeks leading up to the conference, Salesforce sends customized emails to attendees suggesting areas to visit and which of the 1,600 sessions to attend, based on their specific interests, industries, and job functions.
While the schedule and navigational information is all available to attendees in the conference's mobile app, organizers are also "simultaneously focusing on the human touch," Simmons said. Salesforce employees are encouraged to look for opportunities to help customers at the event. George P. Johnson brings in more than 330 of its employees from around the world to provide assistance and also trains 2,000 docents and ambassadors to be able to answer questions from attendees.
Organizers also track attendee behavior at the conference, using N.F.C. technology to monitor which sessions and zones attract the most people. In addition to using the data to follow up with individual attendees based on what they did on site, they also use it to plan future events.
"Salesforce is a firm believer in the strategic collection of actionable analytics during an event," Kellner said. "They don't just measure things to measure them and put them on a report card. They grab data in order to make the following year's event even more personalized for those people who've joined."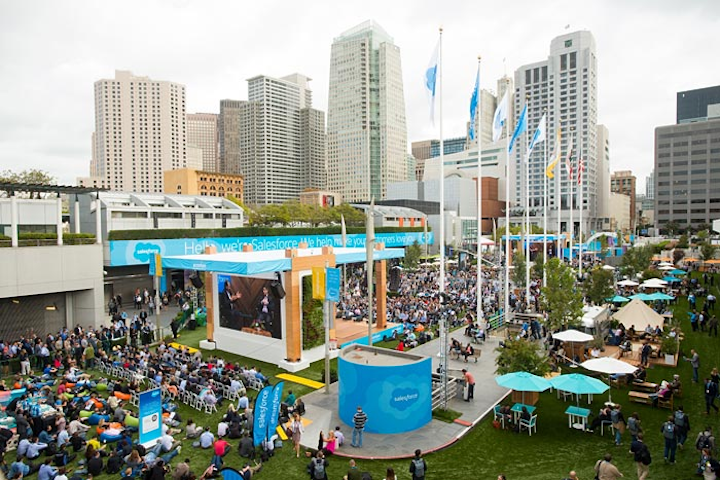 Photo: Courtesy of Jakub Mosur Photography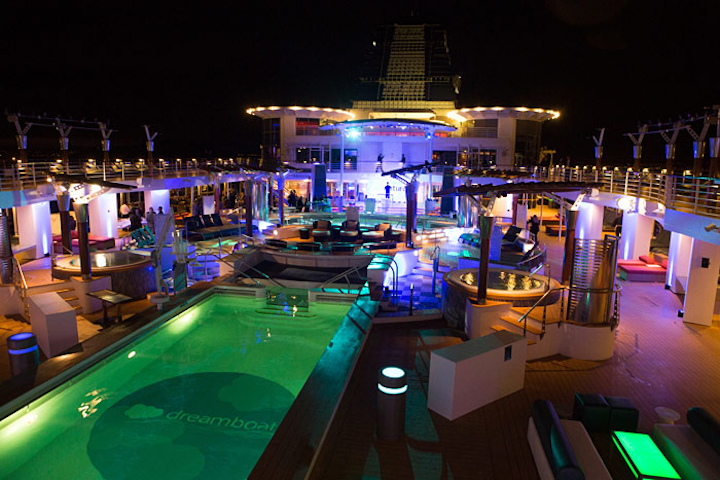 Photo: Courtesy of Jakub Mosur Photography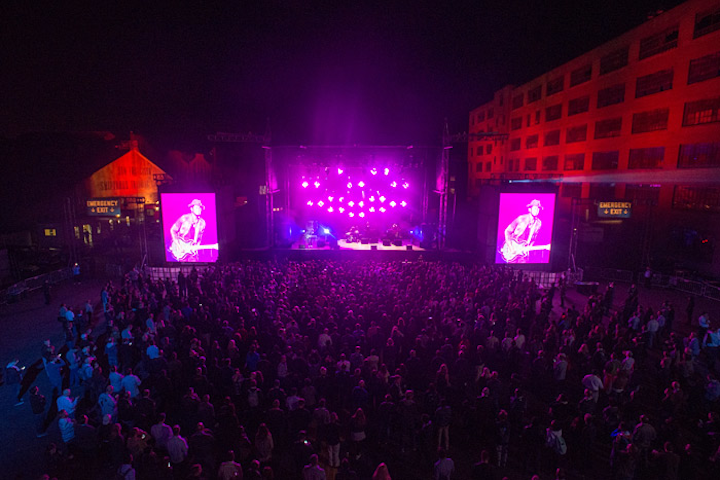 Photo: Courtesy of Jakub Mosur Photography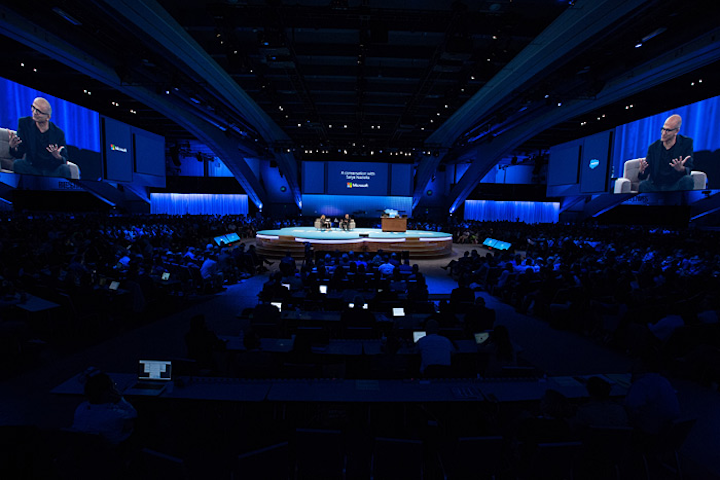 Photo: Courtesy of Jakub Mosur Photography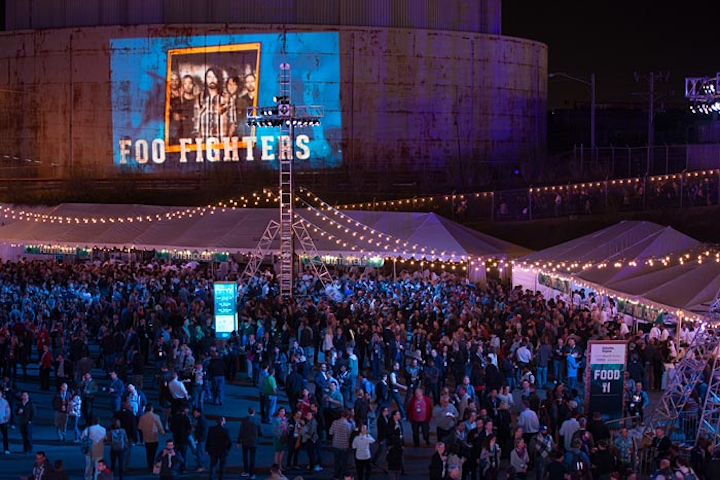 Photo: Courtesy of Jakub Mosur Photography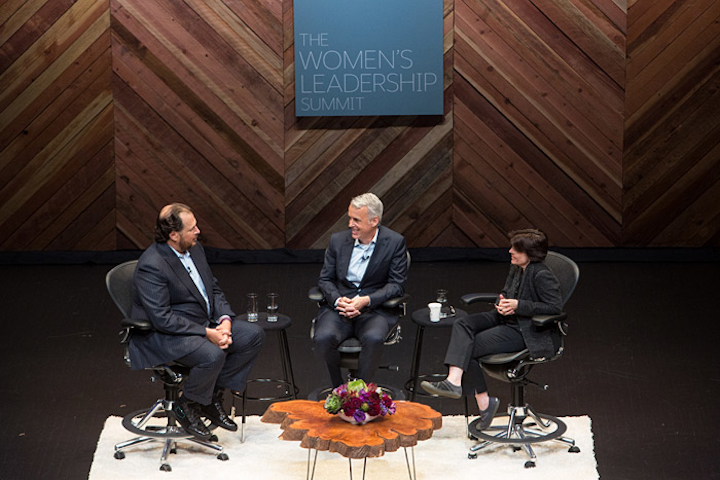 Photo: Courtesy of Jakub Mosur Photography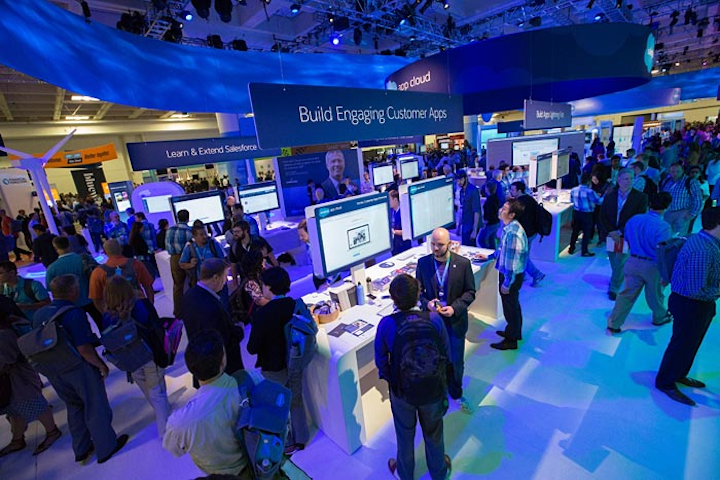 Photo: Courtesy of Jakub Mosur Photography
Featured Venues/Suppliers: