11 Kitschy, Tropical Design Ideas From the Teen Choice Awards
Fox decked out its V.I.P. tent with a vintage, Palm Beach-like look that breathed new life into the "grandmother's" decor vibe.
August 10, 2016
Fox brought its Teen Choice Awards to the Forum in Los Angeles on July 31. Although the corresponding design details remained true to the youthful, exuberant spirit of teenagers, Fox didn't sacrifice chicness when it came to selecting decor details for a V.I.P. tent.
The event's V.I.P. tent, located on the Teen Choice arrivals carpet at the Forum, went for a whimsical look and feel that also felt sophisticated enough for grown-ups passing through. The tent served as an extension of the red carpet—a private, covered area with food and beverage where show advertisers and clients could view the carpet and interact with the passing talent.
YourBash! produced the setup, looking for new ways for the surfboard award to set the tone for the overall design and decor. A pink, teal, and green palette served as a backdrop for details like palm-leaf prints, plastic flamingos, pineapples, and tropical flowers. "It was really a fun and flirty version of your grandmother's house that was meant to make you happy," said YourBash! co-owner Jaime Geffen.
The production company's co-owner Brian Worley added, "The giant palm leaf chandeliers were the centerpieces of the tent, and I wanted to create a space that was tranquil, but also had a fun with a vibrant energy for the Teen Choice Awards."
Fox special events director Veronica Kelley emphasized the importance of creating a space that is lively and also hospitable—for all ages. "The tent is important as it gives a special area for our sponsors to interact with our talent and also for our executives and internals to have conversations with the advertisers," she said. "So much of this industry is built upon relationships, and our V.I.P. tent facilitates that in a fun, hip way."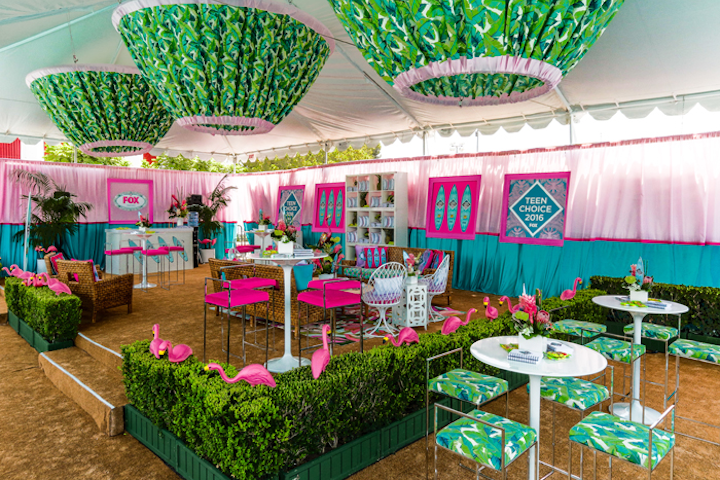 Photo: Sean Twomey/2Me Studios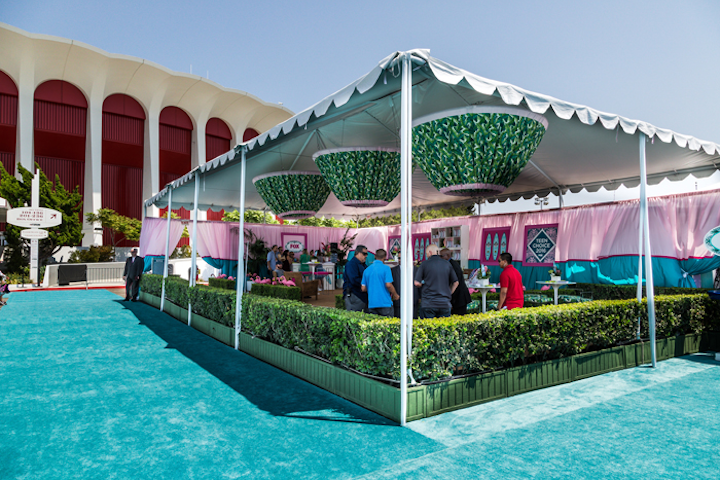 Photo: Sean Twomey/2Me Studios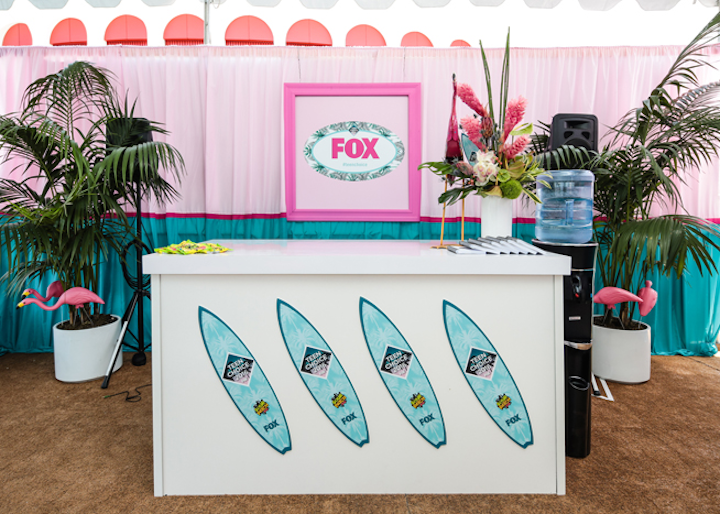 Photo: Sean Twomey/2Me Studios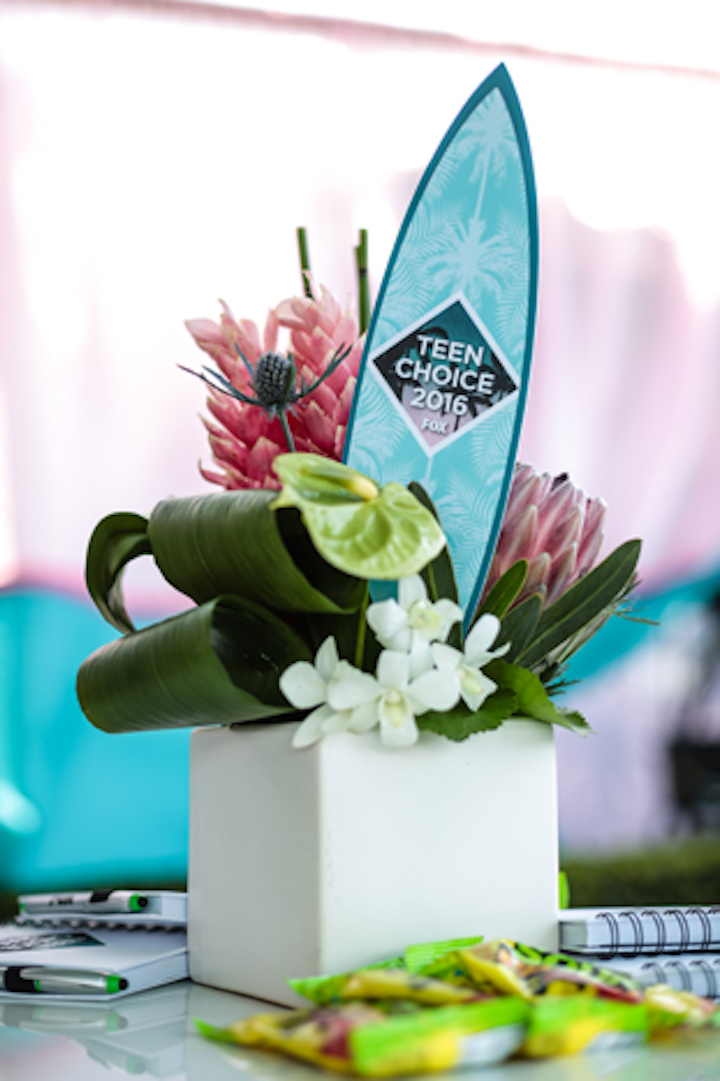 Photo: Sean Twomey/2Me Studios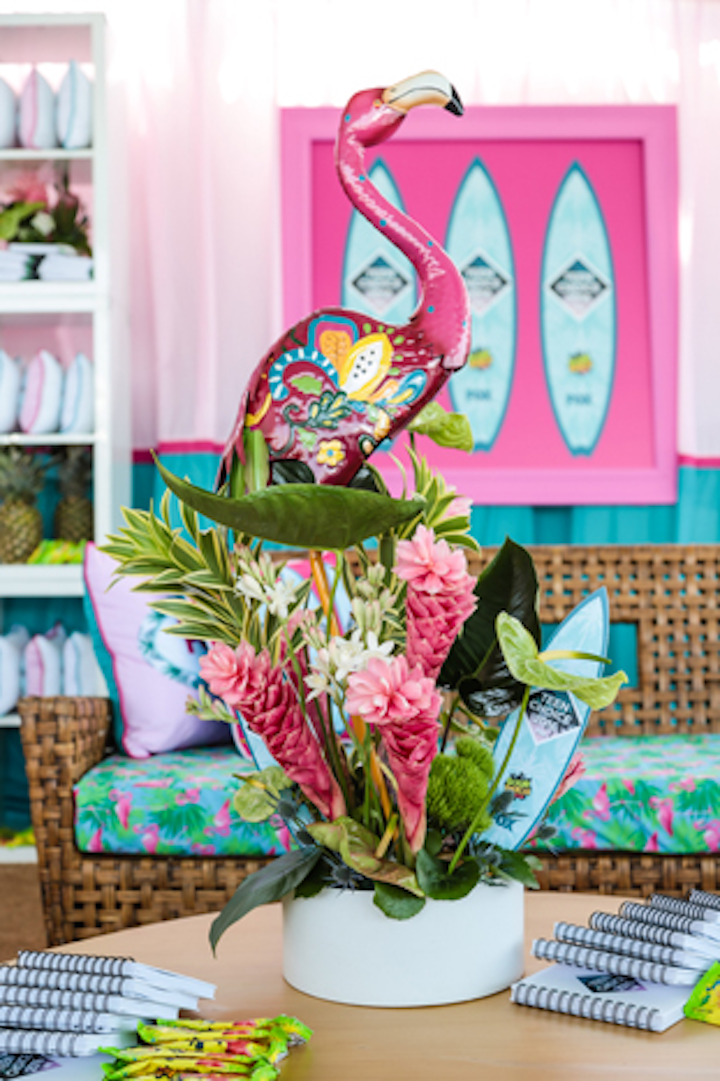 Photo: Sean Twomey/2Me Studios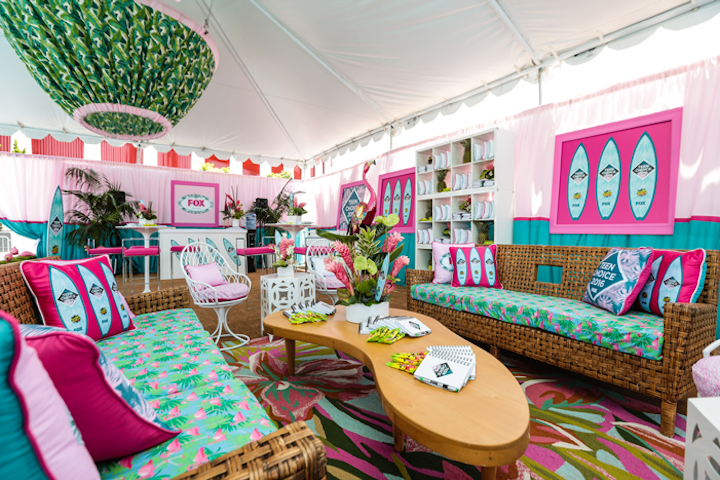 Photo: Sean Twomey/2Me Studios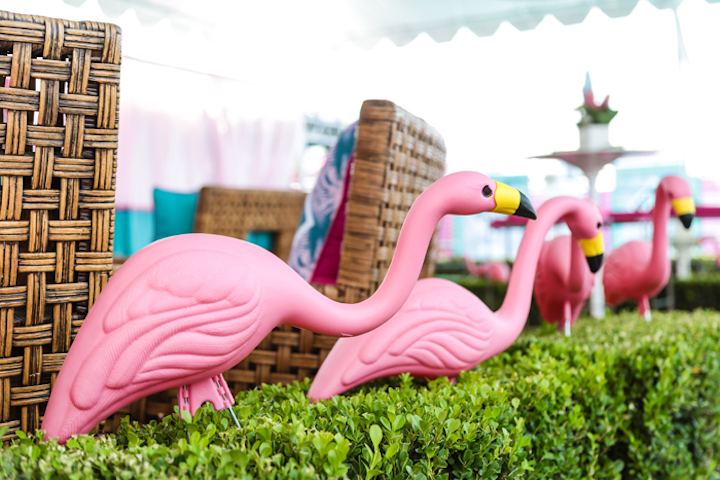 Photo: Sean Twomey/2Me Studios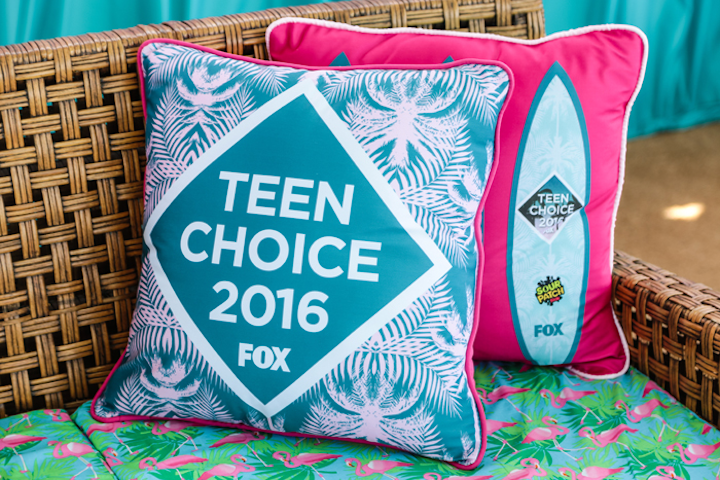 Photo: Sean Twomey/2Me Studios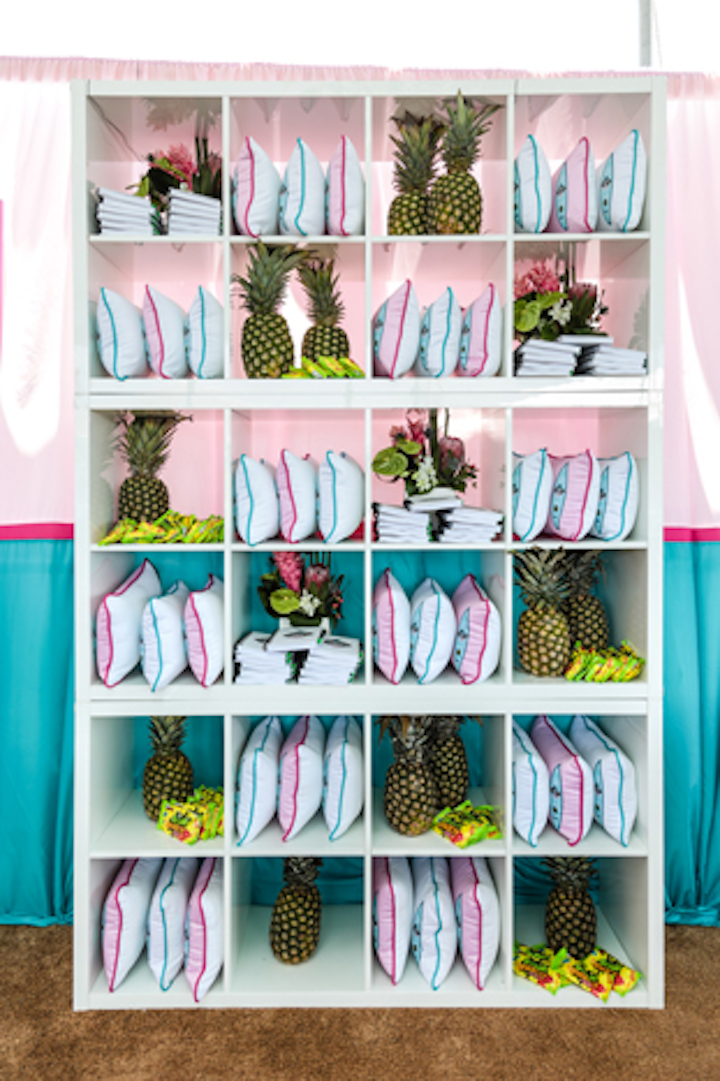 Photo: Sean Twomey/2Me Studios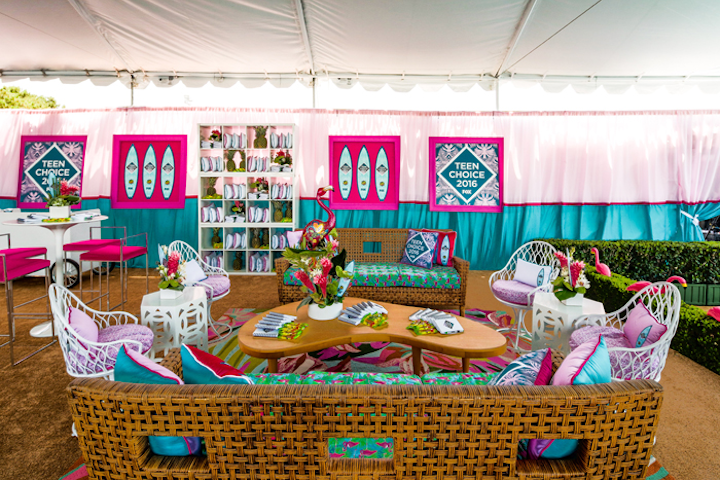 Photo: Sean Twomey/2Me Studios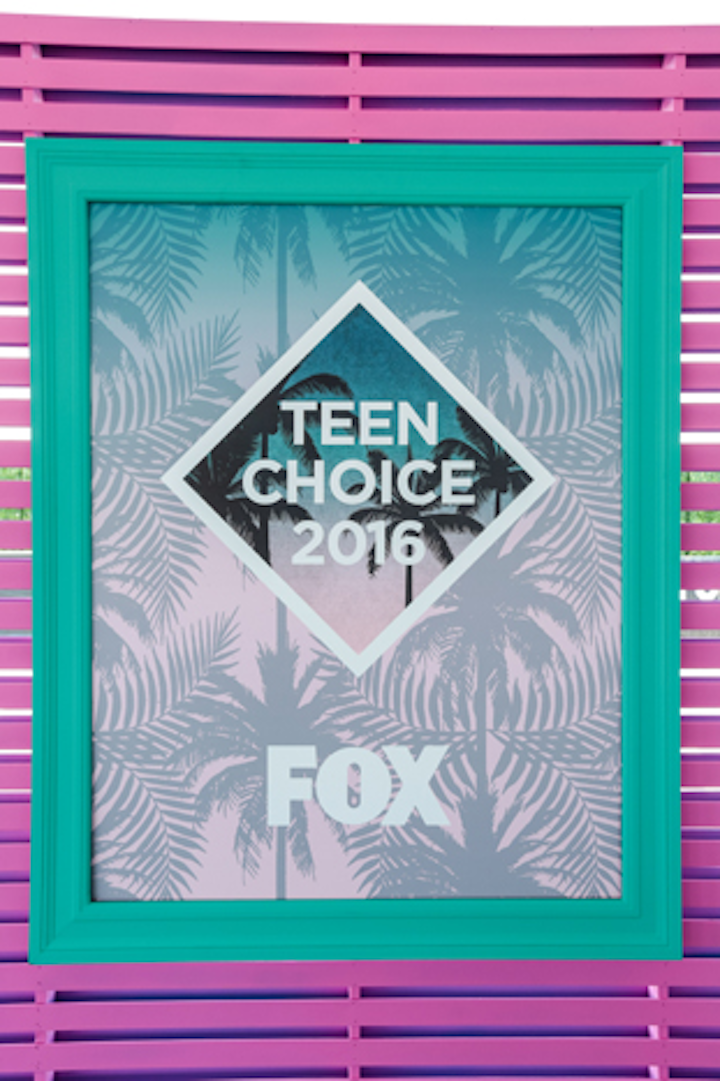 Photo: Sean Twomey/2Me Studios
Featured Venues/Suppliers: