The Surprise Stunt That Put Kendrick Lamar on a Moving Truck
Reebok got people moving in its new ZPump sneakers by getting them to chase after the hip-hop artist.
April 6, 2015
Though it may seem obvious that Reebok would promote its new ZPump running shoe with—you guessed it—a run, there was nothing predictable about the brand's three-mile jog down a shut down section of Sunset Boulevard on March 24.
For starters, the brand got creative in its efforts to entice a group of 100 invitees—a mix of consumers, influencers, media, and fitness enthusiasts as well as Reebok employees—to participate in the run.
The bait came in the form of promising participants a Kendrick Lamar concert, but Reebok kept invitees in the dark about the specifics behind the performance. Instead, runners received head-to-toe Reebok gear, including ZPump shoes, and a meet-up address.
It wasn't until participants actually started running behind a flatbed truck along Sunset Boulevard that they realized Lamar was aboard and would perform as they ran after him. Of course, pedestrians on the street, as well as Lamar's fans who spotted his tweet asking them to meet him on Sunset, joined the runners, making for a mass procession.
"We really wanted to make Kendrick's performance a surprise with everyone who came out and participated in the run," said Todd Krinsky, vice president and head of classics at Reebok. "None of the runners even imagined that they would be running behind a flatbed truck with Kendrick giving a live performance, and we planned it this way to make the most impact on the ground. It was all about the inspiration that we could give to the runners as a fitness brand and how Kendrick could motivate everyone to run through the power of his music."
Part of that on-the-ground impact included a branded presence in the form of 100 front-and-center mobile audience members dressed in Reebok goods, as well as Lamar himself, who also wore the brand's duds and a pair of ZPumps. Digital signage at the foot of the flatbed stage alternated between displaying Lamar's name and a "get pumped" hashtag—a nod at the shoes and Reebok's effort to get people moving.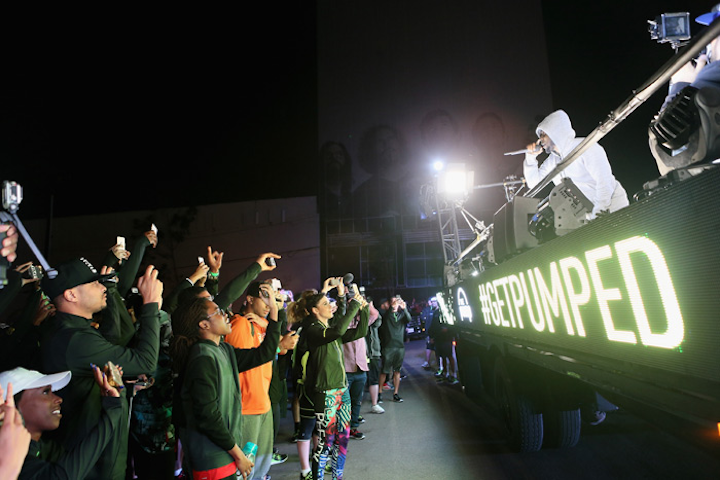 Photo: Mike Windle/Getty Images for Reebok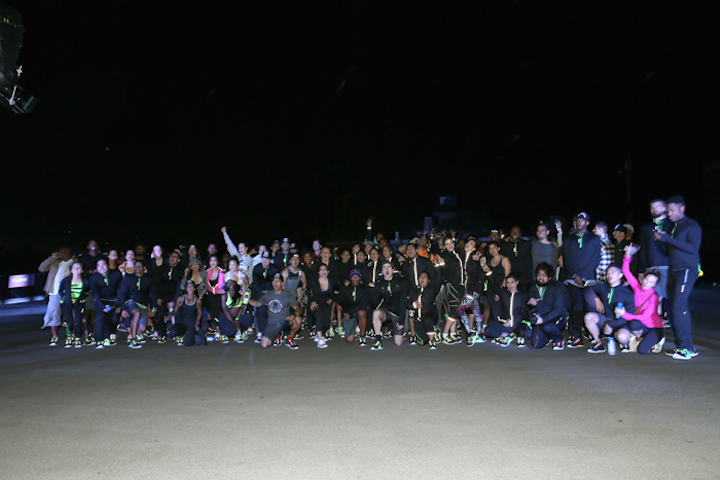 Photo: Mike Windle/Getty Images for Reebok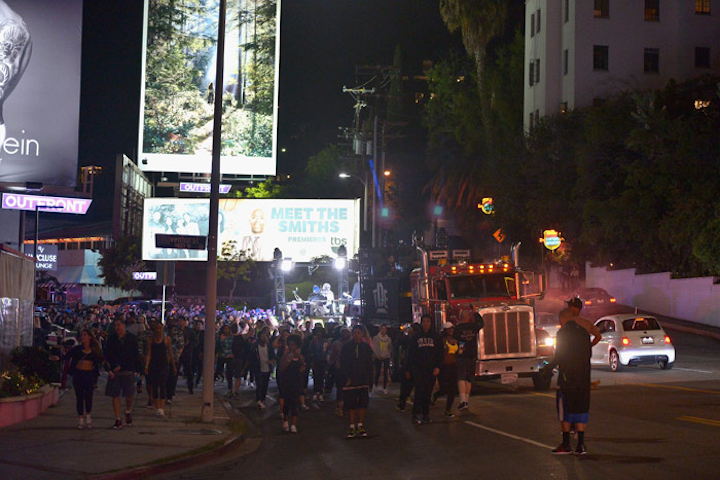 Photo: Charley Gallay/Getty Images for Reebok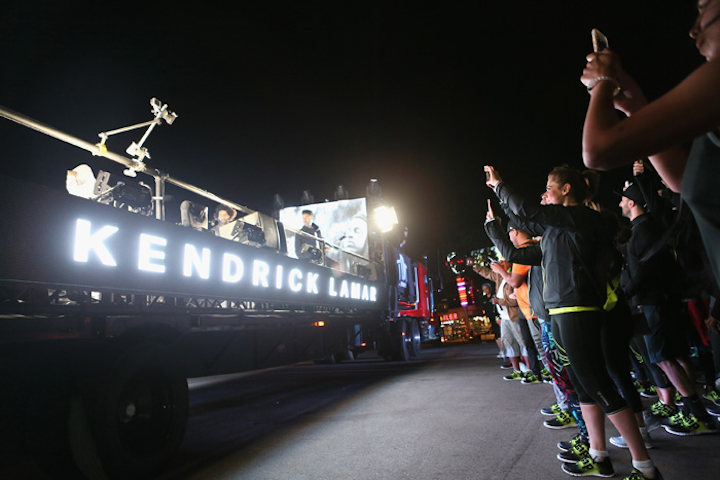 Photo: Mike Windle/Getty Images for Reebok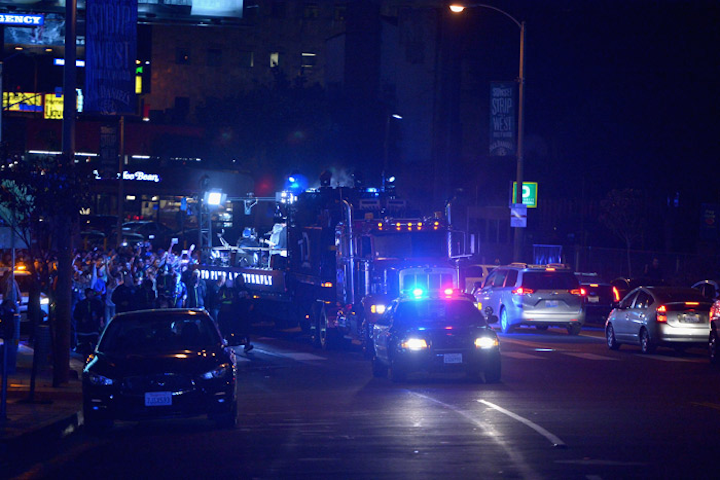 Photo: Charley Gallay/Getty Images for Reebok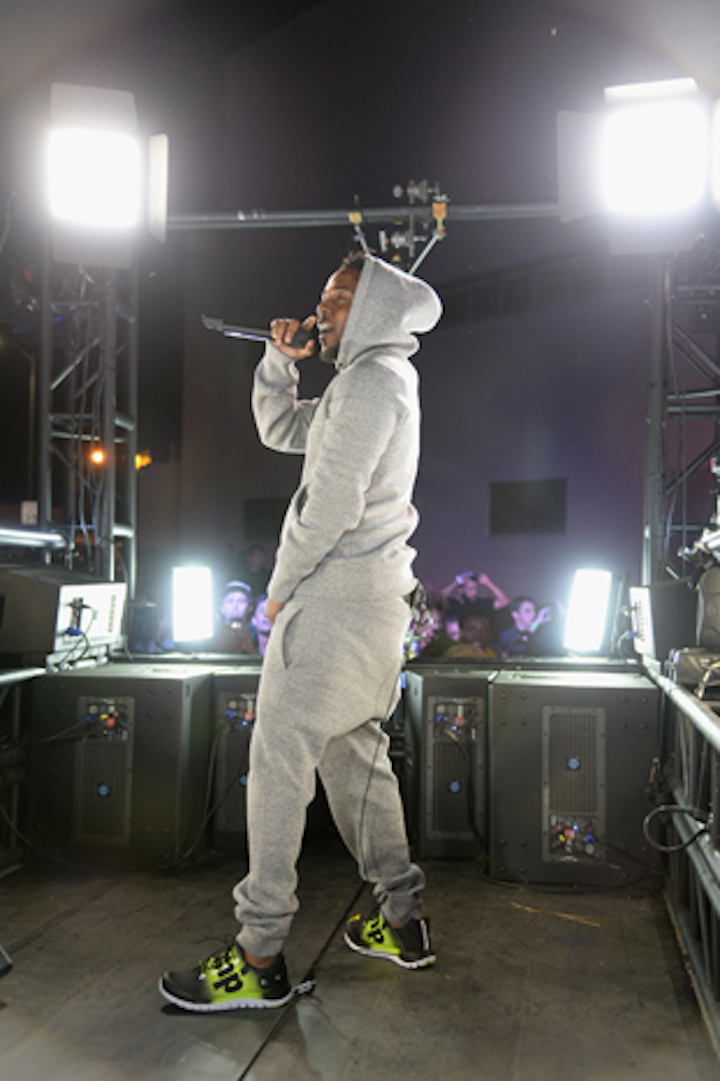 Photo: Chris Weeks/Getty Images for Reebok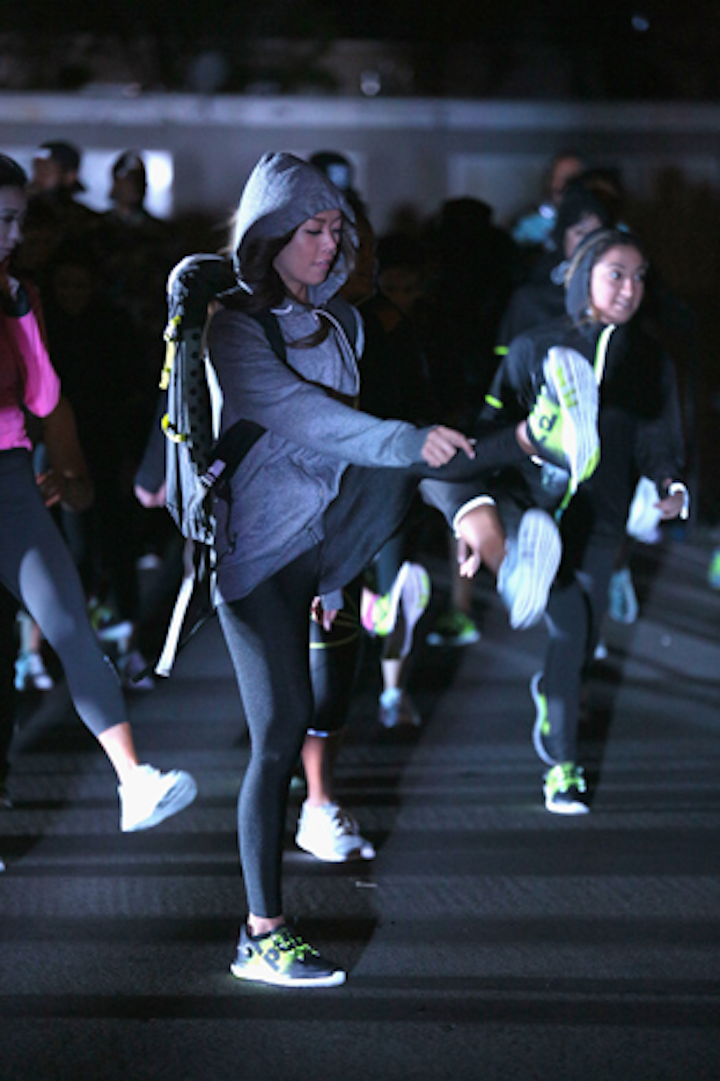 Photo: Mike Windle/Getty Images for Reebok