Hit the Mall: Why Your Next Event Might Be in a Shopping Center
New shopping malls are being designed to attract events like concerts, festivals, premieres, and other face-to-face gatherings.
February 13, 2018
In the 1980s, the indoor mall was a centerpiece of the American experience—as much a social opportunity and gathering place as a shopping destination. Although the landscape of malls and mall culture has changed in recent decades—filling many traditional malls with vacancies or forcing them to close altogether—a new type of shopping center has risen as a place where browsing and buying once again corresponds with face-to-face social opportunities for the modern consumer. But this time around, those gatherings are more varied and indeed even built with purpose into the very framework of the development.
Consider the new Westfield Century City shopping center in Los Angeles, which just completed a massive, multiyear overhaul to the tune of $1 billion. The new incarnation, designed by Westfield with L.A.-based designer Kelly Wearstler, bowed in October with 1.3 million square feet encompassing more than 200 shops and restaurants, including Nordstrom, Bloomingdale's, and Macy's, plus a buzzy incarnation of Eataly—and, significantly, built-in event space.
Century City's design now includes 18,000 square feet of flexible outdoor space with top-end production amenities, including lighting, sound, and back-of-house-facilities for a diverse range of programs. Integrated amenities include green rooms, control rooms, culinary workspaces, reserved parking, and concierge services for guest management.
"The Westfield experience is becoming broader and more diverse," said Westfield's vice president of national event sales, Courtney Brennan. "The company is actively expanding the amenities and experiences that have traditionally been associated with shopping centers. The aspiration is for the Westfield experience to be engaging, relevant, and social."
She also noted that Westfield's other event facilities in New York, Los Angeles, and London have already played host to appearances and live performances by the likes of Lady Gaga, Taylor Swift, Scarlett Johansson, John Legend, and Rihanna. Westfield brought DNCE and Fitz and the Tantrums for its splashy opening event that conveniently showcased both the mall and its event capabilities.
[PULLQUOTE]
BMF Media Group's Bruce Starr recently produced an event for W Hotels to celebrate its newest debut, W Shanghai—The Bund, with a buzz-worthy stunt in both New York City and London at Westfield's retail spaces. The stunt featured a larger-than-life dumpling cart, inspired by Shanghai street-style cargo bikes, that featured pink, purple, and blue steamer baskets piled 18 high, serving local chefs' take on Shanghai soup dumplings.
"We choose to activate at the Westfield's Oculus space due to high visibility, heavy foot traffic, and consumer envy. It also helped that the space has been heralded as an architectural gem," he said. "In general we look at popular mall spaces, like [Caruso Affiliated's] the Grove in Los Angeles, when we are targeting a specific consumer type and high traffic for sampling."
The Grove and Caruso's other Los Angeles property, Americana at Brand in Glendale, are also known for thick, consistent, and affluent foot traffic—in sprawling, open-air environments. Areas for events range from large outdoor plazas to intimate private dining spaces. Notable large-scale events include a MAC holiday collection launch, plus the Grove's own holiday tree-lighting ceremony complete with pyrotechnics.
Events are not just the province of outdoor shopping centers or coastal properties, either: The massive Mall of America in Bloomington, Minnesota, draws more than 400 events annually in its rotunda and other spaces.
"We host events from celebrity book signings, musical performances, community relations charity walks, and even breaking world records," said the mall's public relations coordinator, Brett Burger. "Not only are these events brought to us by other companies and organizations, but a lot of them are Mall of America events as well: On our 25th birthday in August, we hosted a ton of events including a surprise pop-up performance by Boyz II Men, and breaking two world records on our birthday." (The venue set records for the most people wearing conical hats—a.k.a., birthday hats—and the most cupcakes frosted in less than an hour.)
Indeed, all around the country, shopping centers' events include third-party corporate business and social events, as well as mall-hosted gatherings.
Westfield's Brennan explained that it just makes business sense for shopping centers to integrate event infrastructure into their very fabric, because live experiences are among the expectations—and are a match for the lifestyle—of the modern consumer.
"Customers today are as concerned with experiences as with traditional shopping, with a significant portion of U.S. consumers, especially younger generations, spending more on these types of events than ever before," Brennan said. "For that reason, Westfield's premiere properties are being designed to accommodate performances, food festivals, movie premieres, fashion shows, and charity events—everything from large-scale ticketed events hosting thousands of guests to intimate receptions and black-tie affairs."
In New York, Westfield World Trade Center's Oculus property downtown features both a 20,000-square-foot indoor venue, as well as 6,000 square feet of additional square footage available for event use on the Oculus plaza. Because the venue is located in a key transportation hub—where more than 400,000 visitors converge daily en route to work or play—brands have access to significant foot traffic and people who linger for an average of 40 minutes. That's a very robust—and a very captive—built-in audience.
"When a client hosts an event at an iconic destination traversed by a desirable audience up to seven times a week, you're destined to pique curiosity and create buzz," said Brennan. "Westfield World Trade Center, in particular, is a hub for high-profile events and entertainment, cutting-edge technology showrooms, and sponsorships and media activations for global brands like Ford, Pepsi, JP Morgan Chase, Armani, and Gucci. The Oculus and the spaces around it are also home to a range of events. Many have been hosted and developed by the brands within the center, and some from outside of it, and some Westfield has created for the community."
That mix includes a variety of programs like fashion and arts events, sporting events, concerts, seasonal performances, and presentations. And earlier this year, Westfield re-introduced to Oculus Plaza the beloved World Trade Center Farmers Market on a permanent basis for the first time since the attacks on September 11, 2001. The space has also played host to "Daybreaker," a wellness-meets-nightlife experience held in the morning, and a summer-long outdoor film series created in partnership with the Tribeca Film Festival, in which all screenings were free and open to the public.
Starr said that he and his team have been noticing more and more events and activations within malls—and that it's already expected that malls deliver double duty as event venues. "Brands are constantly looking to do something buzz-worthy in a location that has high visibility and a guarantee of consumer foot traffic each day," he said. "Also, the type of stores within the mall help a brand reach its target consumer. In New York City, you see the rise of malls with the Oculus, Brookfield [Place], Hudson Yards, Time Warner Center, et cetera, that are all vying over these types of partnerships and programming as well."
And he notes malls' very nature lends itself to live events. "There's a lot of security for weather, city permits, general safety," he noted, "that make them really incredible event venues."
Brennan underscored the notion that premeditated and built-in event spaces are going to be integral to the future of mall design across America, and the world. "Integrating event technology and infrastructure with a comprehensive roster of support services is crucial in order to broaden the typical retail experience beyond just traditional shopping," she said.
This story appeared in the Winter 2017 digital edition of BizBash.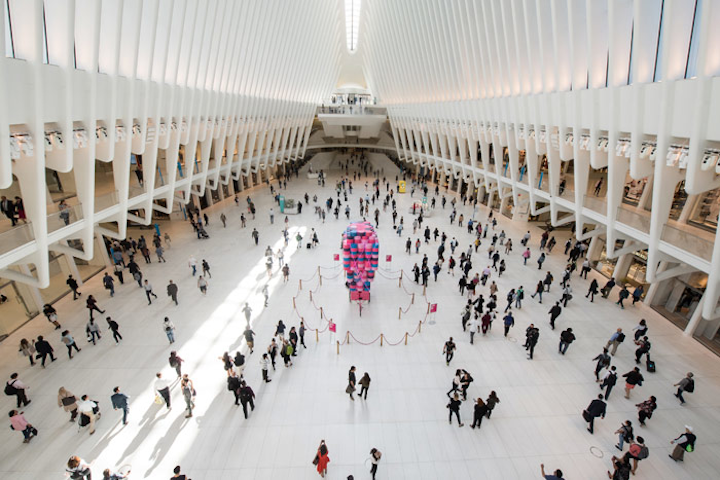 Photo: Courtesy of W Hotels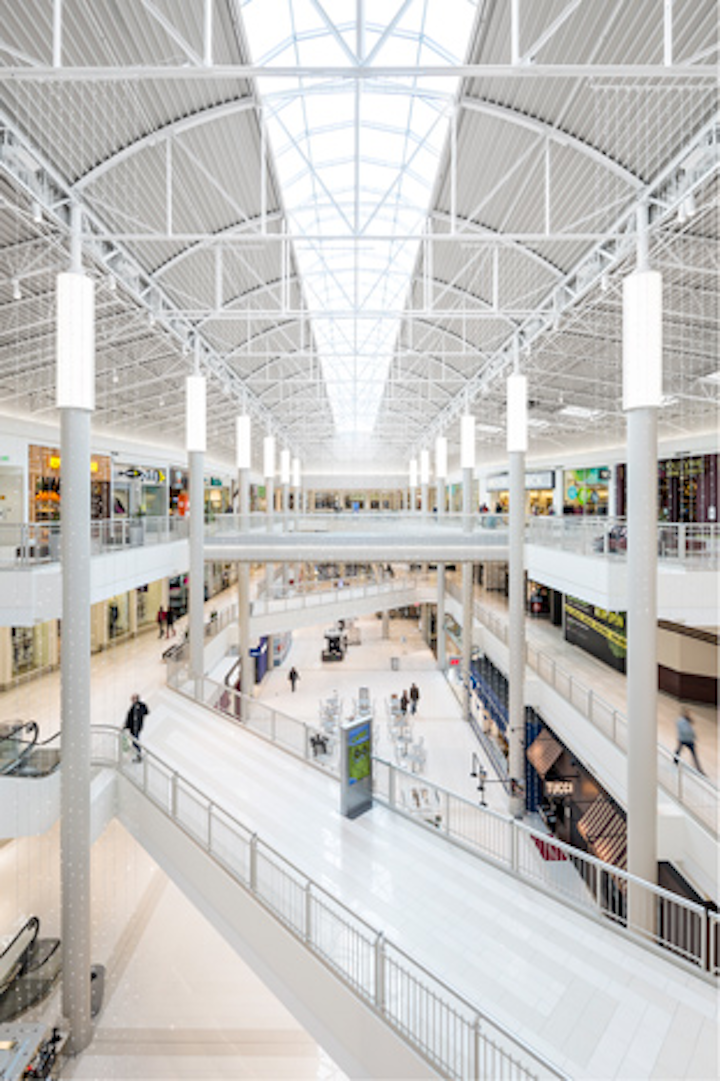 Photo: Don F. Wong
Featured Venues/Suppliers: