9 Fresh Wellness Ideas from a Multivitamin Brand's New Pop-Up
Swisse is introducing U.S. consumers to its products with an interactive pop-up at Wanderlust wellness events this fall.
September 24, 2018
Swisse, an Australian multivitamin and nutritional supplement brand, re-entered the U.S. market in 2017 when it made its products available for online purchase after a three-year hiatus. In an effort to continue engaging with, and introducing itself to, U.S. consumers, the brand is leaning into experiential techniques as part of a new partnership with yoga lifestyle company Wanderlust.
This fall, Swisse is bringing Destination Happiness—an Instagram-friendly, wellness-focused activation—to six Wanderlust 108 events across the U.S. Wanderlust 108, an event series that bills itself as a "mindful triathlon," brings mass yoga, running, and meditation sessions to public parks for one day. Wanderlust was founded in 2009 and held its first Wanderlust 108 event in 2014.
Kimberly Weld, the vice president of North America for Swisse, said the new collaboration with Wanderlust was natural for the brand.
"As we started seeking out our wellness community [in the U.S.], it became evident that Wanderlust's wellness warrior following was a perfect alignment," Weld said. "They've established a robust community that we can add value to."
Destination Happiness, which was produced and designed in partnership with Mirrorball, debuted at the Brooklyn edition of Wanderlust 108, which took place at Prospect Park on September 9. The activation's theme is inspired by Swisse's mission of making people happier and healthier, and uses three focal points to introduce attendees to its brand pillars of mindfulness, movement, and nutrition.
A shaded area called the Dream Dome offers attendees a five-minute guided meditation in an herbal dome inspired by the ingredients in the Swisse Sleep product; the Detox Platform area offers massage sessions and yoga experts who lead guests in asana poses, meant to detoxify the body; and the Beauty Garden features a floral wall with Sicilian blood oranges, a key ingredient in Swisse Hair Skin Nails Liquid Ultiboost, which guests can sample onsite.
The experience also includes tailored product recommendations via interactive touch screens, and the opportunity to purchase products.
"We're using the activation to expand our brand story," Weld said. "This is a unique opportunity for customers to engage with brand, learn where their ingredients come from, and how their products are made."
Destination Happiness traveled to Philadelphia on September 22 and will go to Washington on September 29, Detroit on October 7, Tampa on November 3, and Austin on November 10. 
Here's a look at how Wanderlust 108 attendees interacted with Destination Happiness at the Brooklyn kickoff event.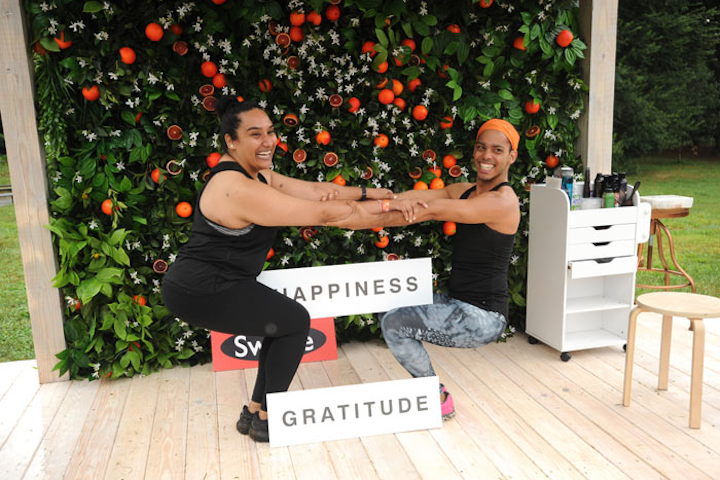 Photo: Brad Barket/Getty Images for Wanderlust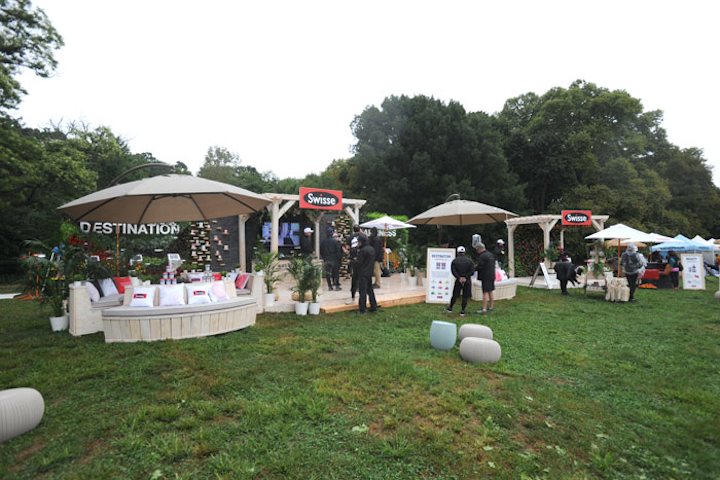 Photo: Brad Barket/Getty Images for Wanderlust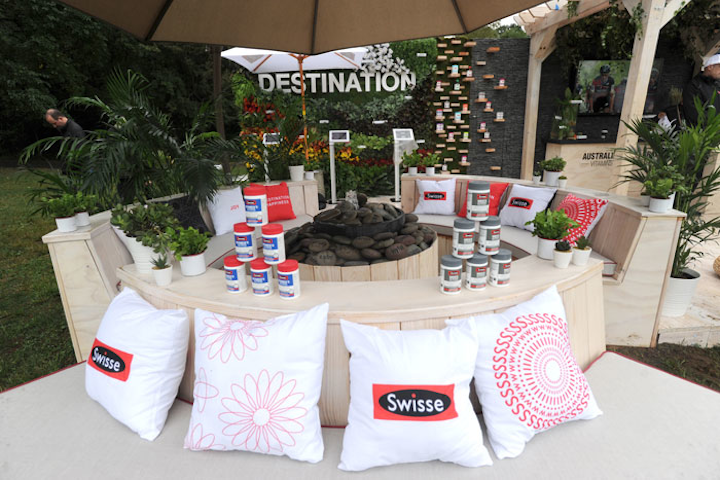 Photo: Brad Barket/Getty Images for Wanderlust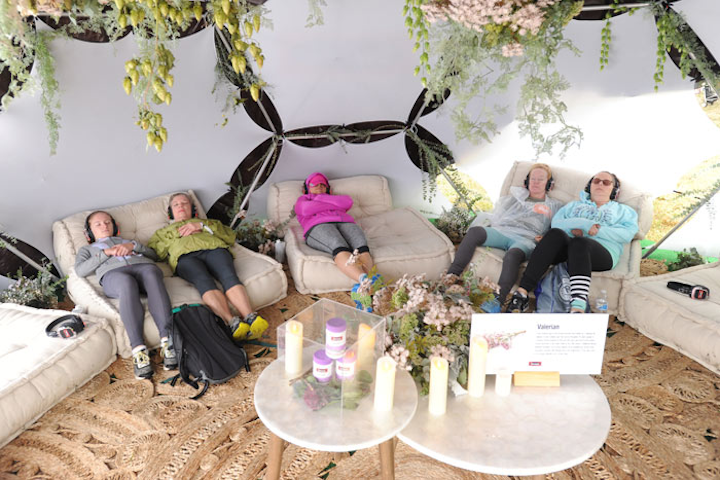 Photo: Brad Barket/Getty Images for Wanderlust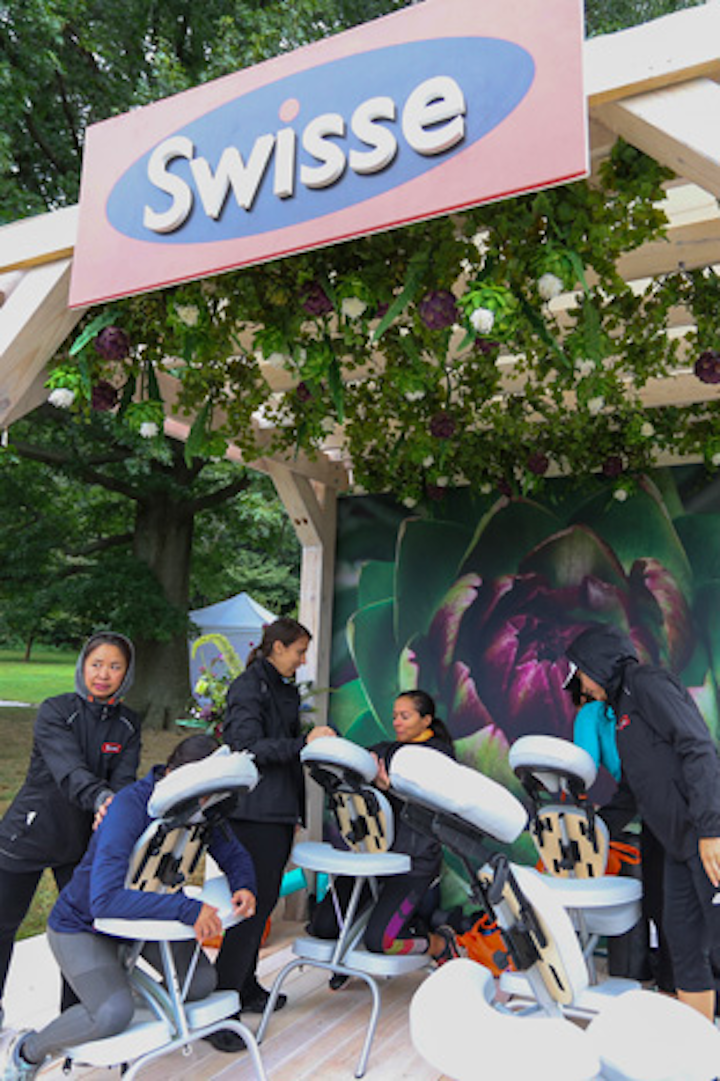 Photo: Courtesy of Swisse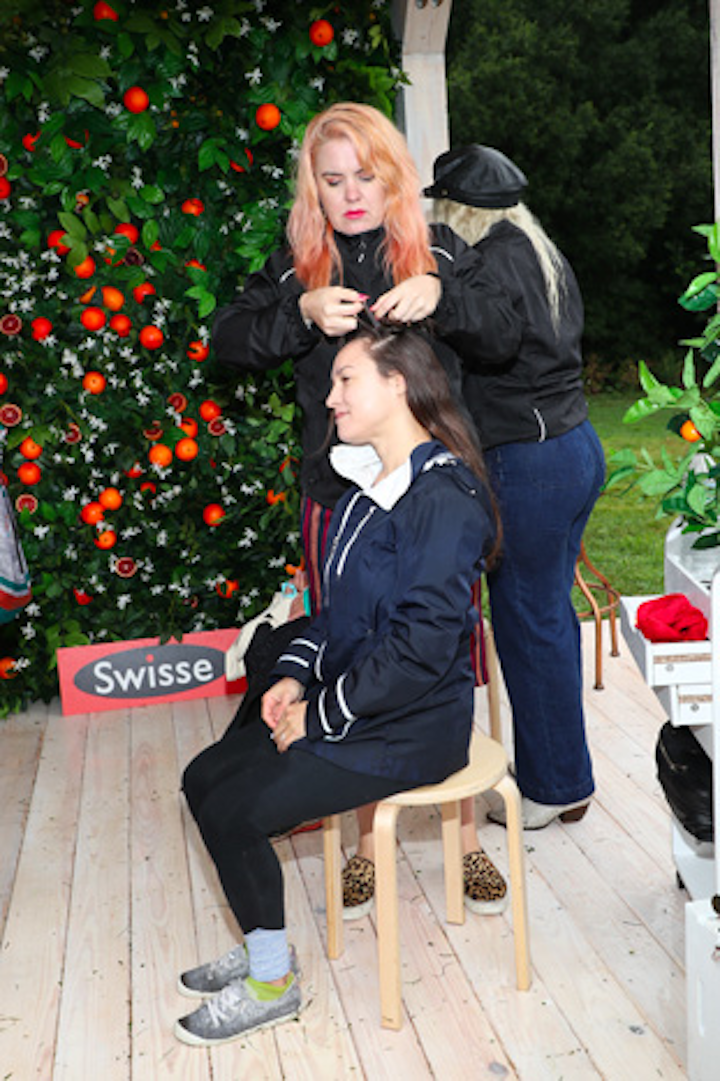 Photo: Courtesy of Swisse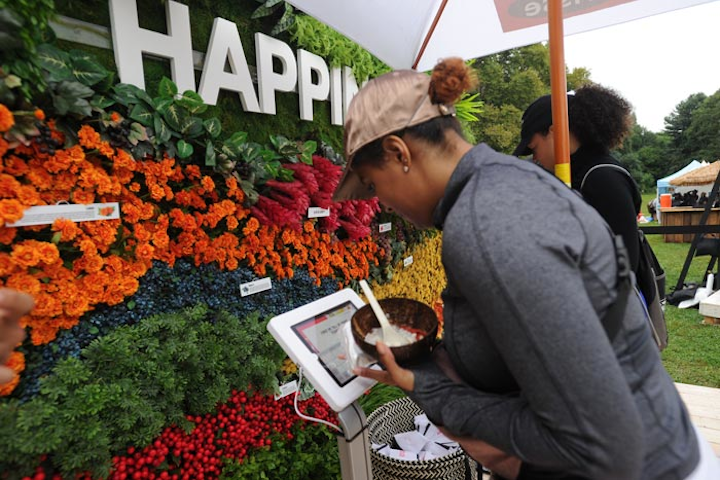 Photo: Brad Barket/Getty Images for Wanderlust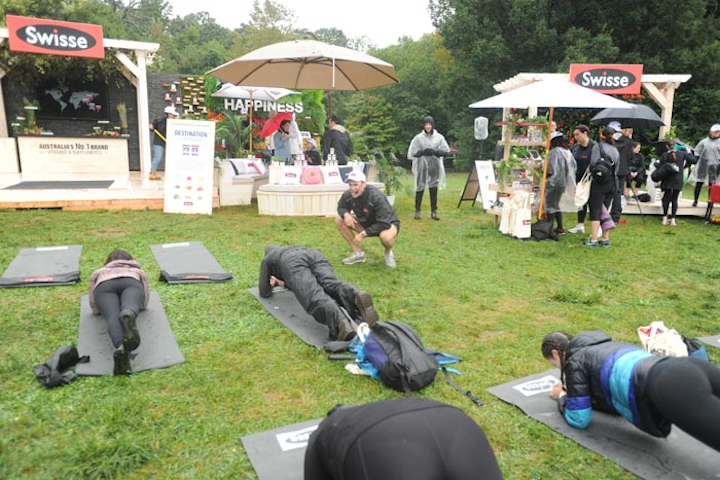 Photo: Brad Barket/Getty Images for Wanderlust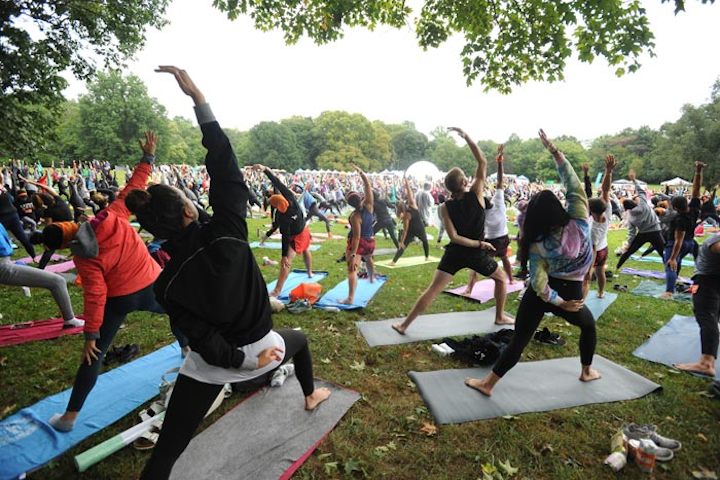 Photo: Brad Barket/Getty Images for Wanderlust
Featured Venues/Suppliers: