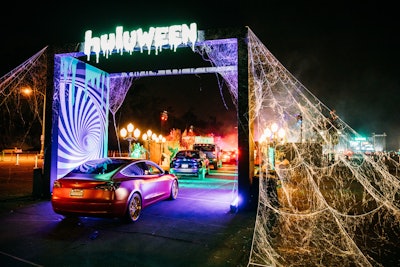 Halloween has long been a favorite for brands and event hosts alike—but like everything else in 2020, the holiday looks a bit different this year. While virtual, consumer-focused events continue getting more elaborate, many event hosts made the effort to pull off in-person gatherings this month, building out immersive drive-throughs, socially distant walkthroughs, or themed pop-ups that allow fans and press to engage in a fun, contact-less way.
"As humans, nothing will ever replace the excitement and energy of being in a live, in-person experience with friends and family," says Cara Kleinhaut, founder and CEO of AGENC, who recently produced Huluween, a multiday drive-in event for Hulu. "That desire for in-person connection, combined with the general lack of other entertainment options, means the demand for these experiences is very high, with sold-out showings and waitlists."
Of course, hosting an in-person experience or brand activation during a pandemic is no easy feat, particularly as COVID-19 cases rise throughout the country and any sort of gathering faces increased scrutiny. The key, Kleinhaut says, is to partner with reputable professionals who can handle the complicated and ever-changing logistics. "It is our responsibility to show how this can be done safely," she says.
Many event organizers have been opting for drive-through experiences that allow for safe social distancing. Kleinhaut notes that the biggest challenge with that model is finding a large-enough location to maximize attendance despite the need for vehicle queuing and proper distancing. The benefit, she adds, is less about the paid tickets sold and more about strengthened bonds with consumers and press. "When we look back [at 2020], do brands want to be able to say they kept their connection alive with their consumers and offered something unique?"
Certainly, a number of brands and venues agree with Kleinhaut. Similarly to Hulu, Freeform recently hosted a drive-through experience, while brands like Outdoorsy.com have gotten creative with small pop-ups for individual families. In Canada, where restrictions are a bit lighter, a number of venues are opting for contact-less walkthrough Halloween experiences with carefully timed tickets to ensure safe distancing.
Still to come? A Halloween-themed drive-through from fast-food chain Jack in the Box, taking place in Northridge, Calif., on Oct. 29, plus a Stranger Things-themed drive-through that kicks off at L.A.'s Skylight ROW DTLA this evening.
Scroll down for a look inside Hulu's Halloween drive-in, plus other steal-worthy celebration ideas from brands and venues across North America.
Huluween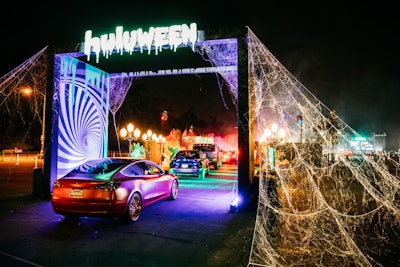 Photo: Scott Clark Photo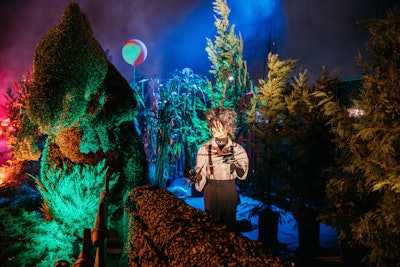 Photo: Scott Clark Photo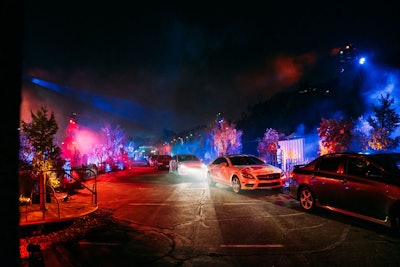 Photo: Scott Clark Photo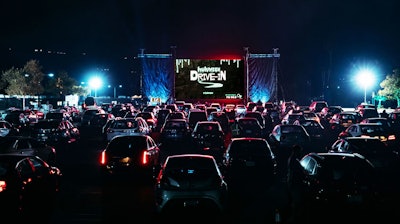 Photo: Scott Clark Photo
Outdoorsy.com's Halloween Carnival Campsite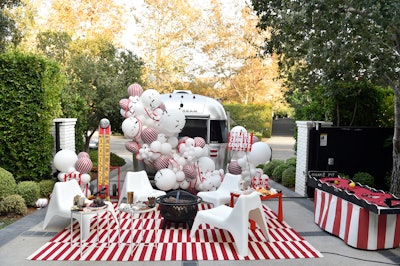 Photo: Stephanie Keenan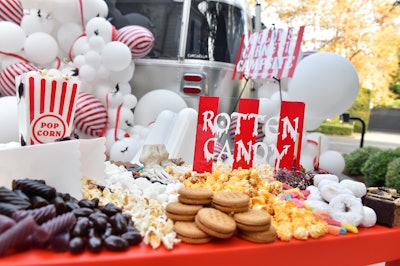 Photo: Stephanie Keenan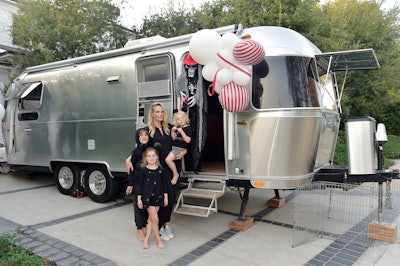 Photo: Stephanie Keenan
Freeform's Halloween Road
Photo: Courtesy of Freeform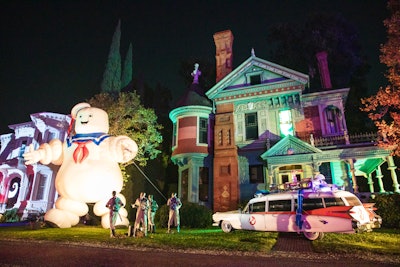 Photo: Courtesy of Freeform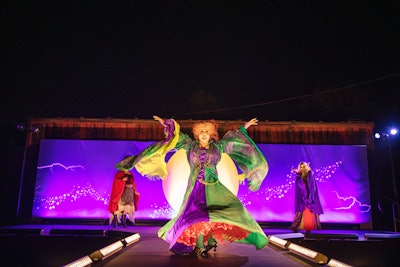 Photo: Courtesy of Freeform
Shattered at The Beaumont: A Wicked Walkthrough Experience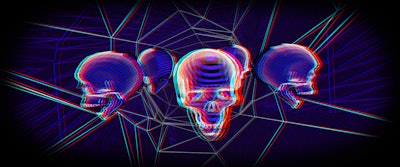 Photo: Courtesy of Go2 Productions
Haunt O'Ween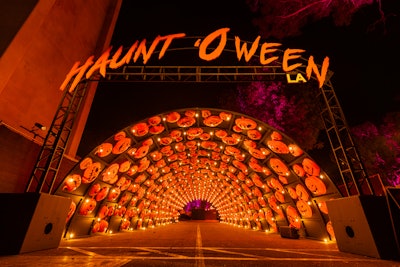 Photo: Courtesy of Experiential Supply Co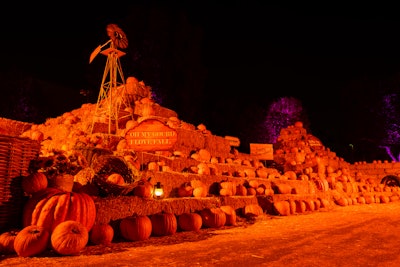 Photo: Courtesy of Experiential Supply Co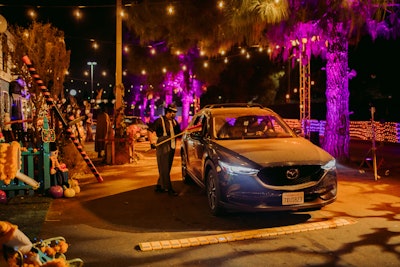 Photo: Courtesy of Experiential Supply Co
Casa Loma Halloween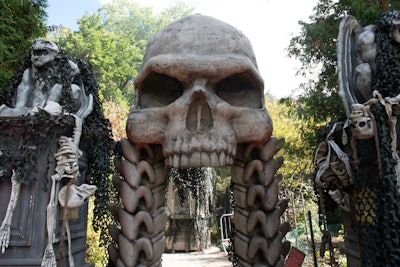 Photo: Courtesy of Casa Loma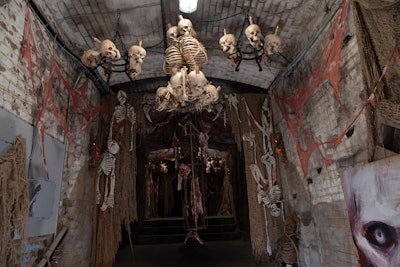 Photo: Courtesy of Casa Loma
Netflix's "Hubie Halloween" Consumer Experiences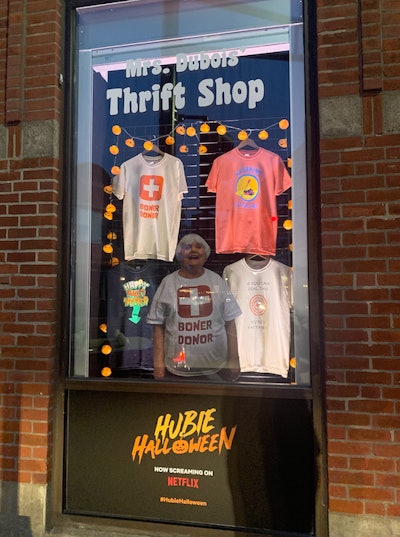 Photo: Courtesy of NVE Experience Agency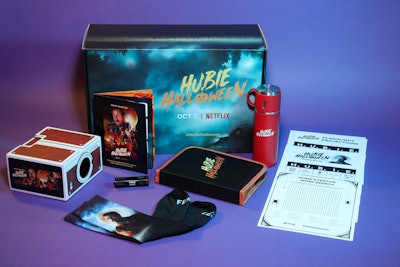 Photo: Elena Kulikova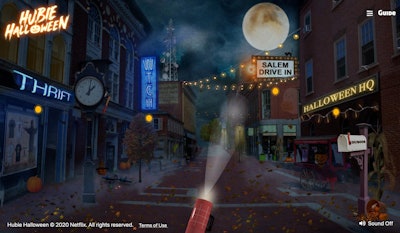 Photo: Courtesy of NVE Experience Agency
Nights of the Jack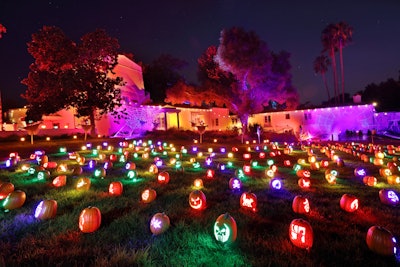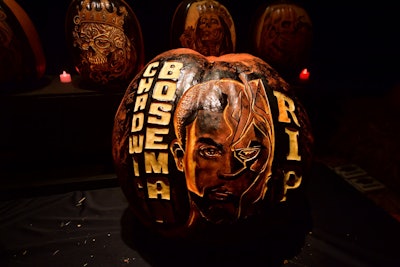 Photo: Matt Winkelmeyer/Getty Images for Nights of the Jack
Jack's Late-Nite Fright-Thru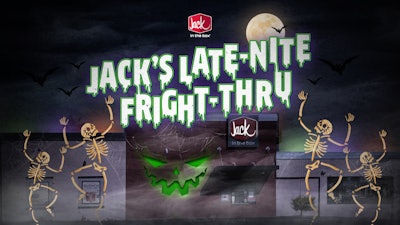 Rendering: Courtesy of Jack in the Box