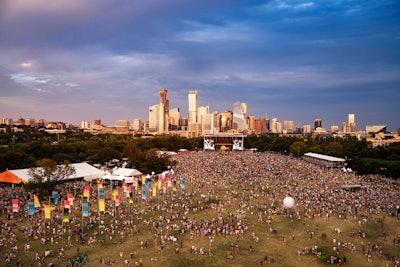 AUSTIN, TEXAS—Austin City Limits, the city's biggest music festival, returned this month for two weekends, Oct. 7-9 and Oct. 14-16, at Zilker Park. The festival felt bigger this year compared to its 2021 iteration, with more attendees and brand activations during the first weekend. A total of 75,000 attendees saw headliners like The Chicks, Pink, Red Hot Chili Peppers, Lil Nas X, and Kacey Musgraves.
To ensure the city's biggest park remains intact, the festival's parent company, C3 Presents, partners with the Austin Parks Foundation, and portions of all festival ticket sales go back into city parks. There's also the Rock & Recycle program, where attendees are encouraged to fill up bags of recyclable cans and beverage containers for a special ACL T-shirt.
Elsewhere throughout the sprawling grounds, brands and sponsors like American Express, Hulu, and Coke offered everything they could to provide unique and needed experiences for attendees, from glam stations and giveaways to photo ops and collectible art NFTs to shaded areas and air-conditioned spaces as a reprieve from the high outdoor temps.
Keep scrolling to see how brands attracted attendees during this year's ACL...
American Express Experience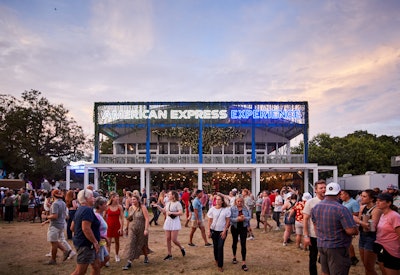 Photo: Matthew Niemann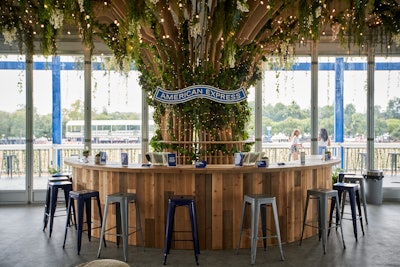 Photo: Matthew Niemann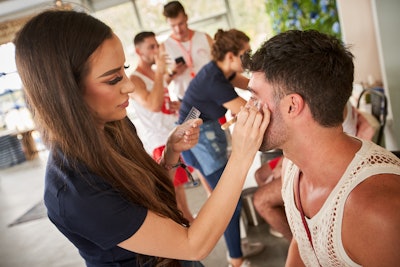 Photo: Matthew Niemann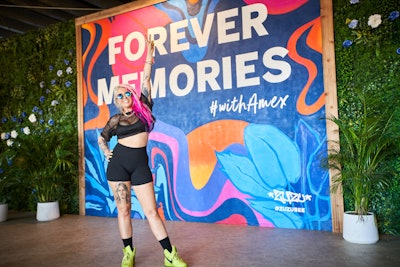 Photo: Matthew Niemann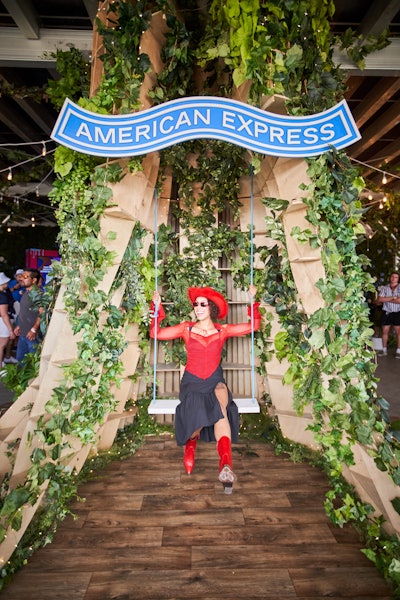 Photo: Matthew Niemann
The Hulu Motel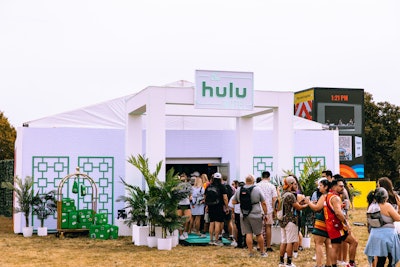 Photo: Brittany Hallberg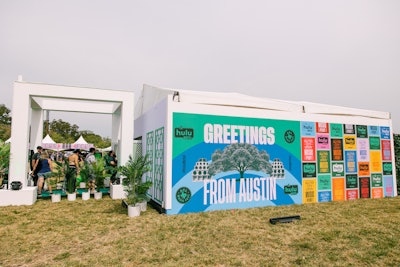 Photo: Brittany Hallberg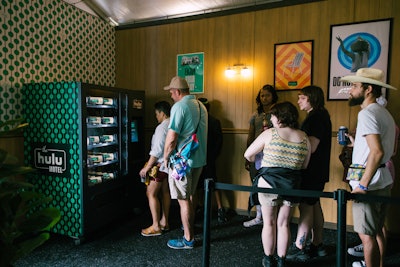 Photo: Brittany Hallberg
Austin Kiddie Limits by Lifeway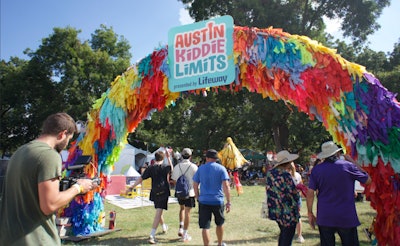 Photo: Courtesy of Lifeway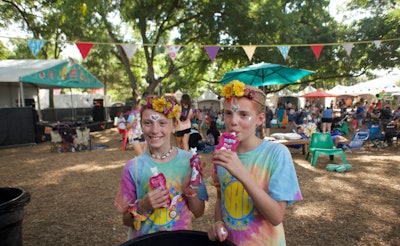 Photo: Courtesy of Lifeway
BMI's ACL Lounge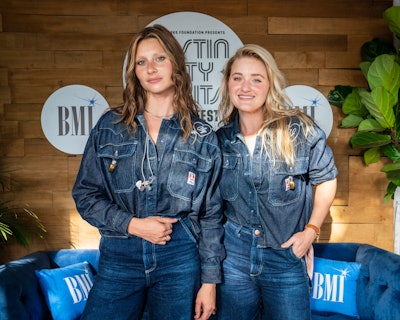 Photo: Erika Goldring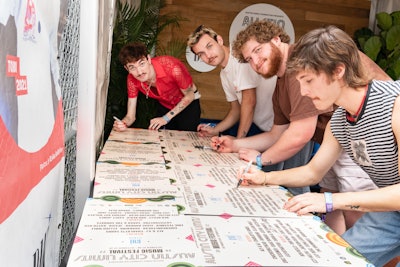 Photo: Erika Goldring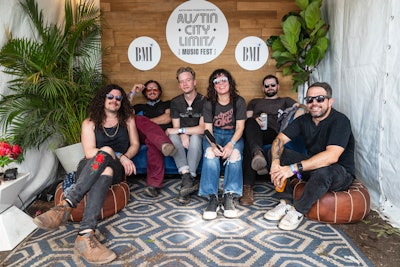 Photo: Erika Goldring
ACL VIP Lounge with Hendrick's Gin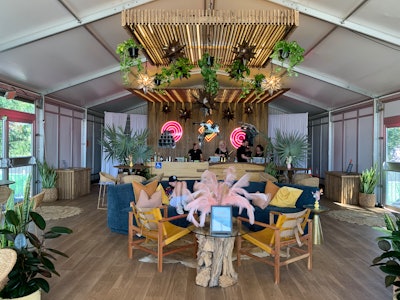 Photo: Nadia Chaudhury
Tito's Handmade Vodka Stardust Experience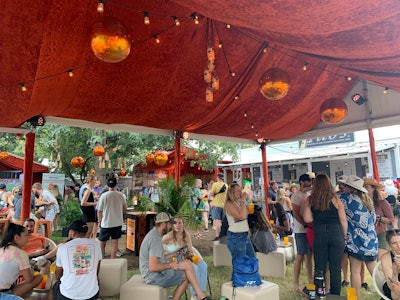 Photo: Nadia Chaudhury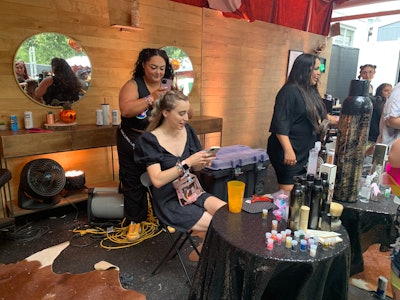 Photo: Nadia Chaudhury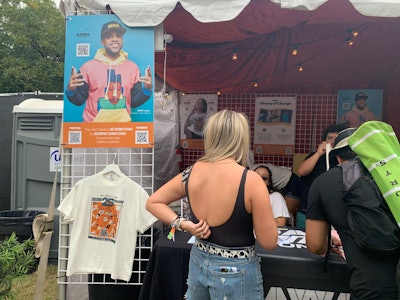 Photo: Nadia Chaudhury
Snapchat's AR Compass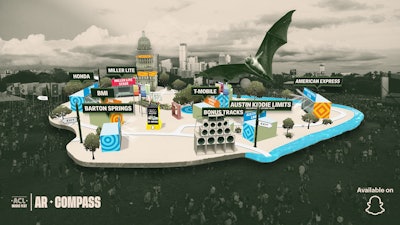 Photo: Courtesy of Snapchat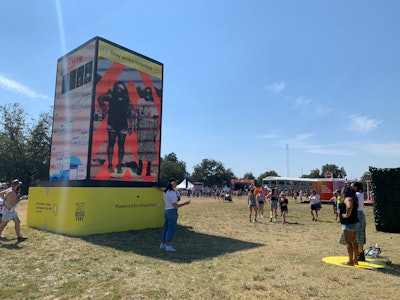 Photo: Nadia Chaudhury
Wrangler's On-Site Shop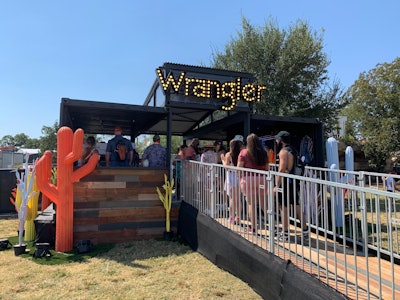 Photo: Nadia Chaudhury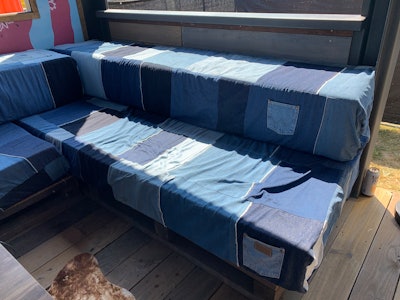 Photo: Nadia Chaudhury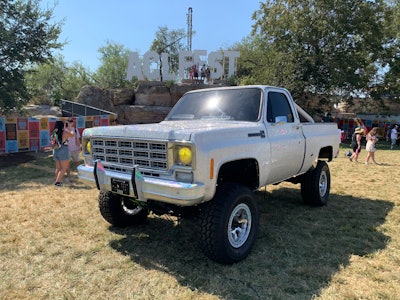 Photo: Nadia Chaudhury
The Coke Studio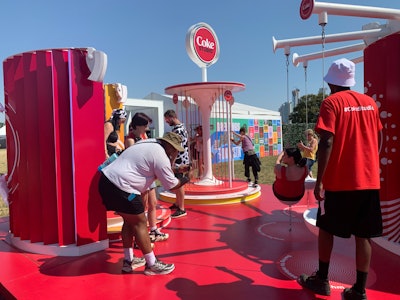 Photo: Nadia Chaudhury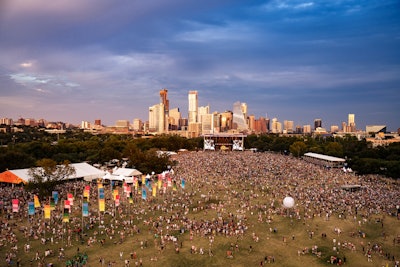 Photo: Roger Ho