SAN DIEGO—There was a slightly different vibe inside the San Diego Convention Center at this year's Comic-Con International. The show—one of the most prominent pop culture events of the year, annually drawing almost 140,000 people—took place July 20-23, just one week after SAG-AFTRA actors joined the WGA writers' ongoing walkout.
The strikes created some major programming shake-ups, since most actors and writers were not on site to promote their projects—meaning the 6,500-capacity Hall H auditorium was missing its traditionally A-list celebrity-packed panels. But the absence of the show's typical star power did little to deter the crowds, according to Deadline, and left fans with plenty of time to explore the show floor and the eclectic brand activations that annually pop up outside the convention center.
This year's activations were certainly not lacking in creativity. Highlights included an immersive, animated world from Hulu; a vampire-infested city street from AMC Networks; an interactive, time-traveling activation from NBC; an anime-inspired fitness class from Crunchyroll; and even throwback celebrations of iconic movies like Jurassic Park and Dazed and Confused. Scroll down to see inside some of our faves.
Hulu's Animayhem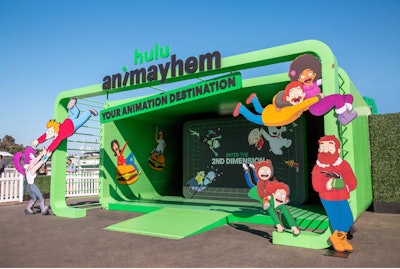 Photo: Stas Lipovetskiy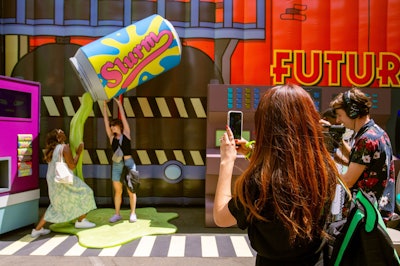 Photo: Stas Lipovetskiy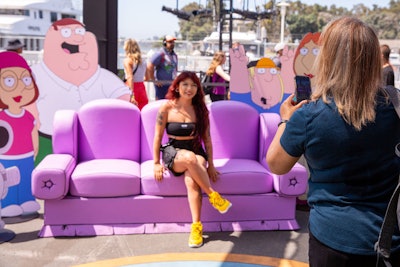 Photo: Stas Lipovetskiy
AMC Networks' Anne Rice Immortal Universe Fan Experience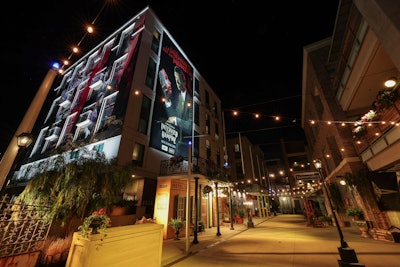 Photo: Shutterstock for AMC Networks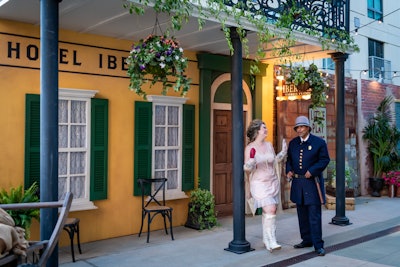 Photo: Spearhead Media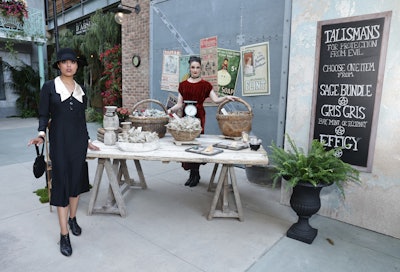 Photo: Shutterstock for AMC Networks
Universal Products & Experiences' 'Step Into Jurassic Park' Experience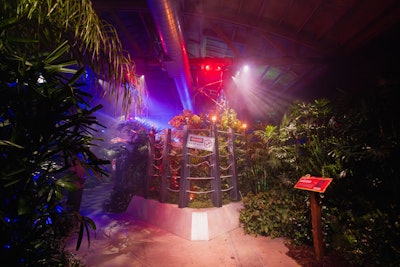 Photo: Courtesy of Universal Products & Experience/Credit: Miranda McDonald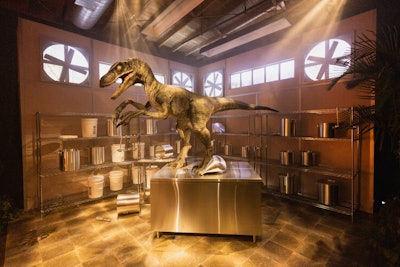 Photo: Courtesy of Universal Products & Experience/Credit: Miranda McDonald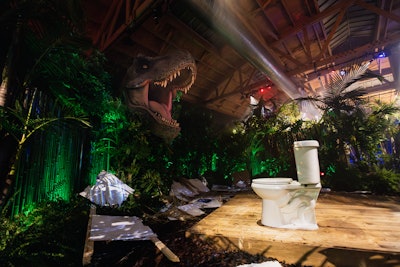 Photo: Courtesy of Universal Products & Experience/Credit: Miranda McDonald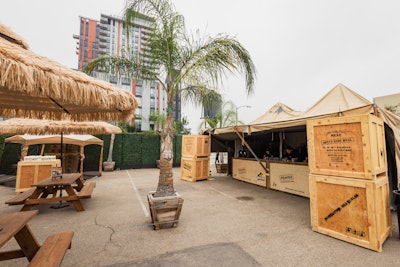 Photo: Courtesy of Universal Products & Experience/Credit: Miranda McDonald
NBC's 'Quantum Leap' Activation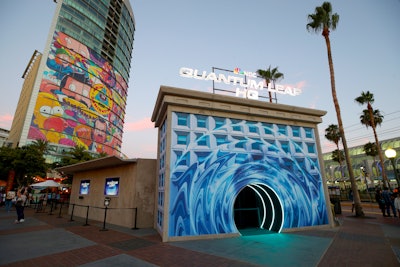 Photo: David Yeh/NBC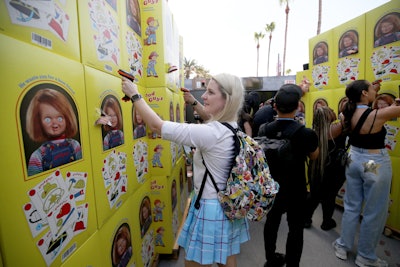 Photo: David Yeh/NBC
Audible's 'Impact Winter' Immersive Feast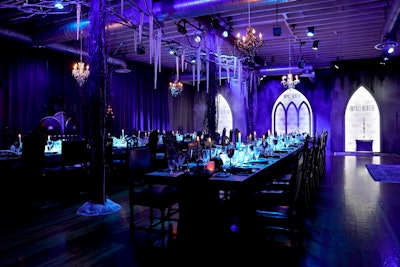 Photo: Presley Ann/Getty Images for Audible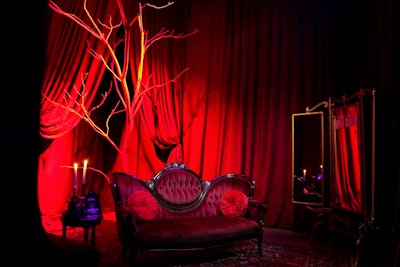 Photo: Presley Ann/Getty Images for Audible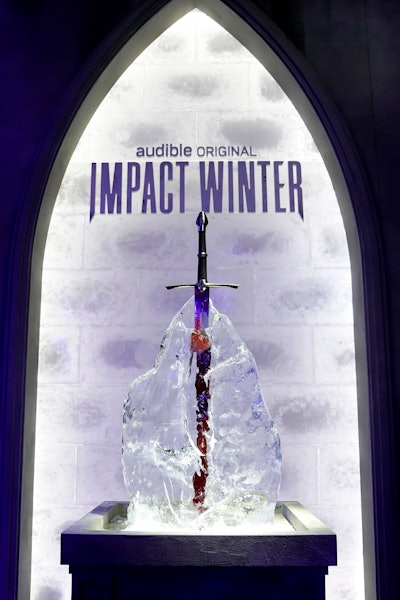 Photo: Presley Ann/Getty Images for Audible
Peacock's Twisted Metal World Premiere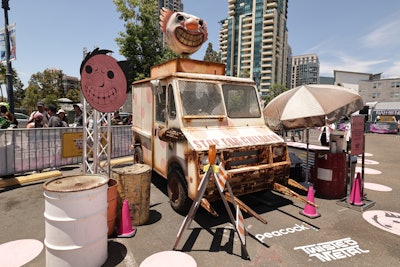 Photo: Courtesy of IHEARTCOMIX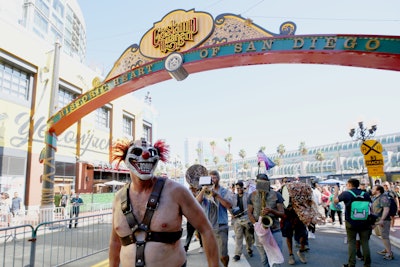 Photo: Courtesy of IHEARTCOMIX
Disney's 'Haunted Mansion' Screening & After-Party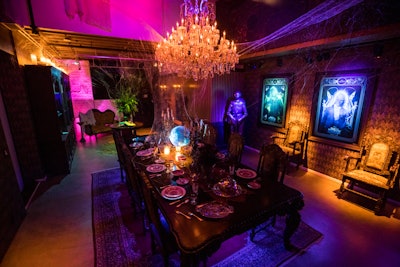 Photo: Kursza/IHEARTCOMIX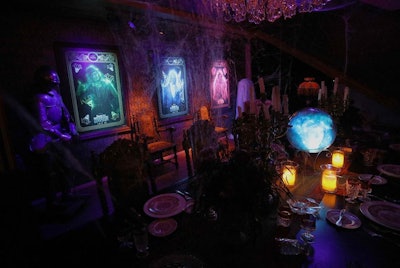 Photo: Kursza/IHEARTCOMIX
Adult Swim Festival on the Green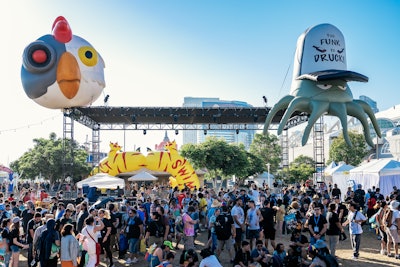 Photo: Courtesy of GDX Studios
Photo: Courtesy of GDX Studios
#FXSDCC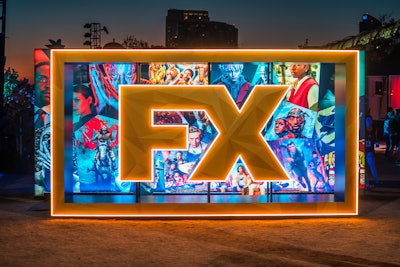 Photo: Spearhead Media's Eric Scire for FX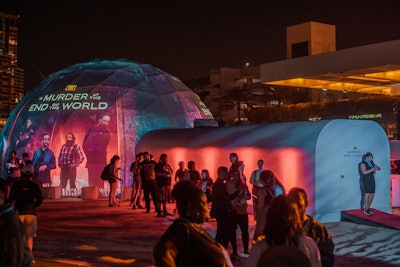 Photo: Spearhead Media's Eric Scire for FX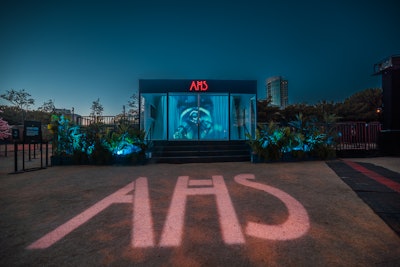 Photo: Spearhead Media's Eric Scire for FX
Focus Features' 'Dazed and Confused' Anniversary Activation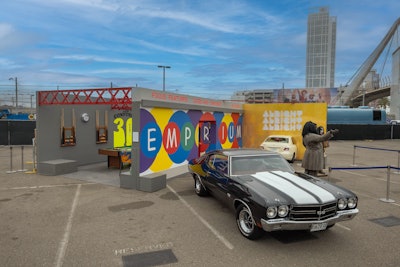 Photo: Courtesy of Gladiator Productions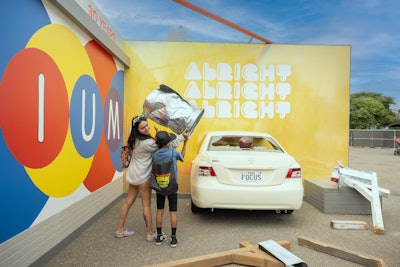 Photo: Courtesy of Gladiator Productions
Crunchyroll's Ultimate Anime Fitness Challenge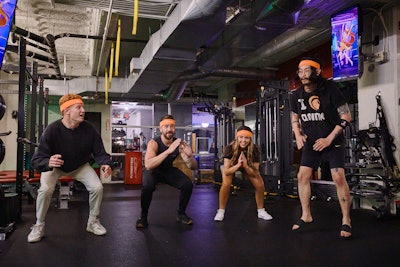 Photo: Courtesy of Crunchyroll
IGN SDCC Party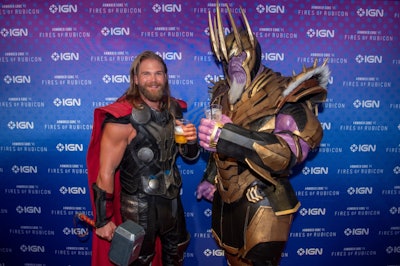 Photo: Courtesy of IGN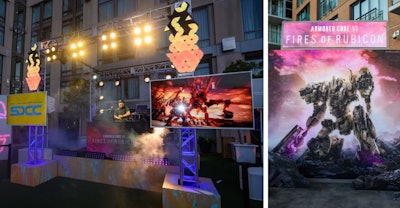 Photo: Courtesy of IGN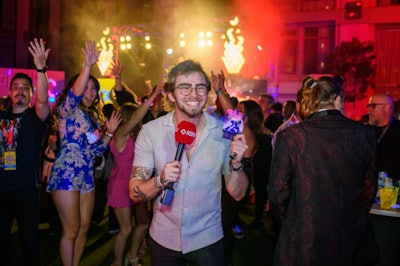 Photo: Courtesy of IGN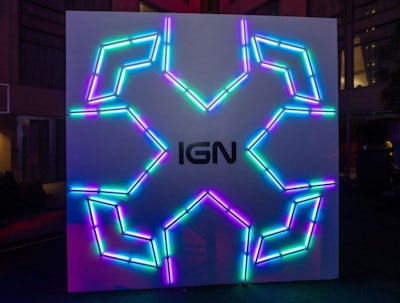 Photo: Courtesy of IGN
Branded Building Wraps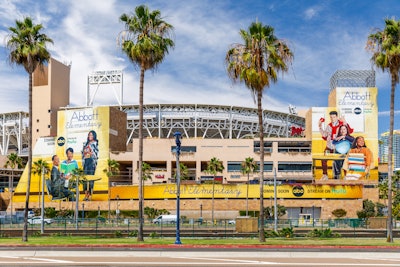 Photo: Courtesy of KAP Media