MoMA Takes the Party to Queens
July 1, 2002
Who says guests won't trek to the outer boroughs? Braving mass transit, shuttle buses and taxis—not to mention humid and rainy weather—artists, donors and members of the press came to an enormous preview party that celebrated the
Museum of Modern Art
's new temporary building in Long Island City, Queens. (Dubbed MoMA QNS, the former
Swingline
staple factory will house the museum's permanent and special exhibitions until the vast renovation at MoMA's 53rd Street headquarters is complete in 2005.) A whopping 5,000 guests showed up to catch a sneak peek of the museum, and the crowds were so large that a few hours into the event, many were still stranded outside the barricades.
MoMA used its neighbor, the
United Envelope
building, for the party, and closed off 33rd Street in front of the museum. A tent from
Starr Tents
enclosed a large part of the block and housed bars and buffet stations supplied by
Glorious Food
, which served a Latin-inspired menu that included paella with shrimp, chicken, chorizo and vegetables, as well as white corn salad and boards laden with Spanish cheeses. Numerous trays of hors d'oeuvres and sweets were passed throughout the tent and adjoining lounge areas in the United Envelope space.
Robert Isabell
transformed the envelope company's huge loading dock area into a sleek, two-level lounge, with additional food stations on the warehouse's ground level. Wide carpeted steps led up to a comfy lounge area that wrapped along the large dance floor. Isabell placed small cubical and cylindrical illuminated tables in front of the long continuous sofa seating and echoed the effect with illuminated bars along one side of the dance floor.
While many decided to stay inside the tents and lounge area and catch performances by rock bands the
French Kicks
and the
Flickersticks
, a large number of guests lined up along the building to check out the new galleries and exhibits. Anyone who got bored with the art could head to bars set up in the museum's lobby and mezzanine (both spaces are available for special events) or venture back to the makeshift lounge, where the house music stylings of DJ
Frank Delour
kept the dance floor crowded, right up until the end of the night.
—
Mark Mavrigian
Read about MoMA's recent Party in the Garden benefit...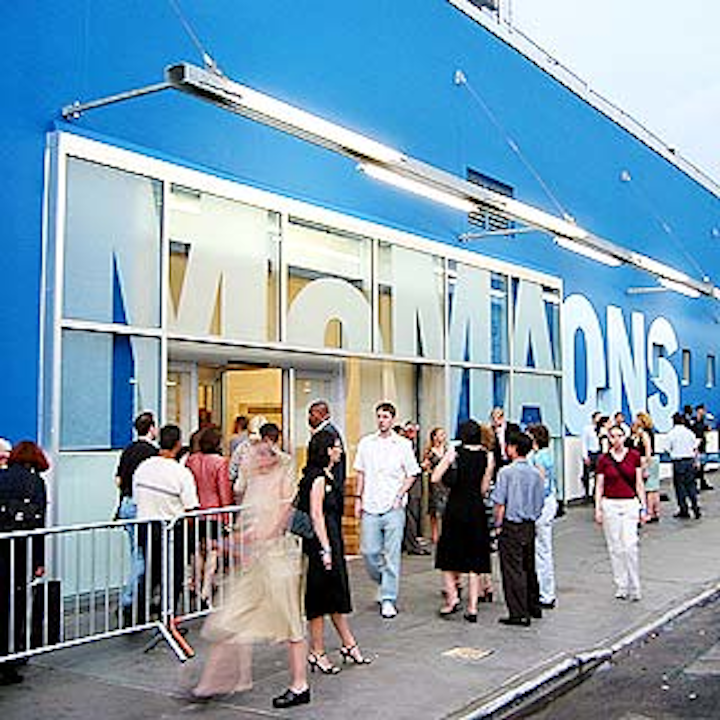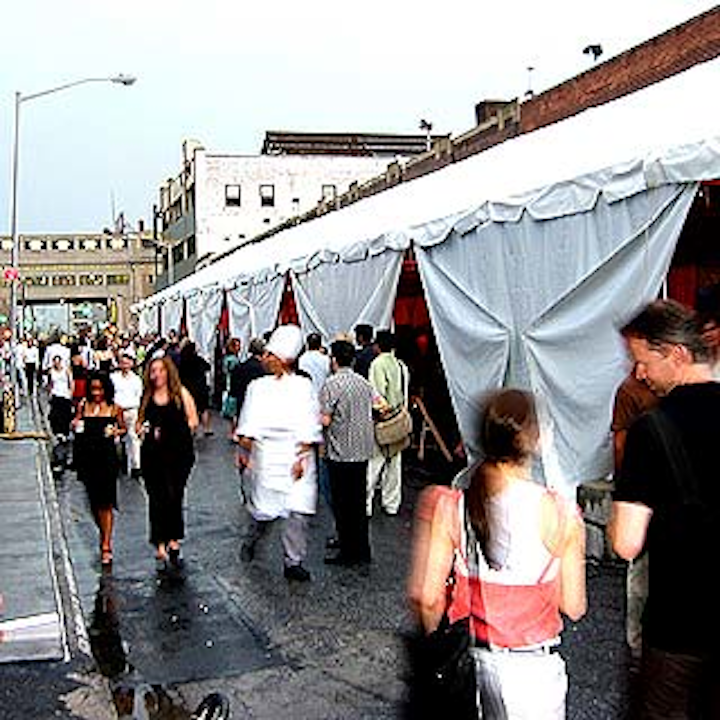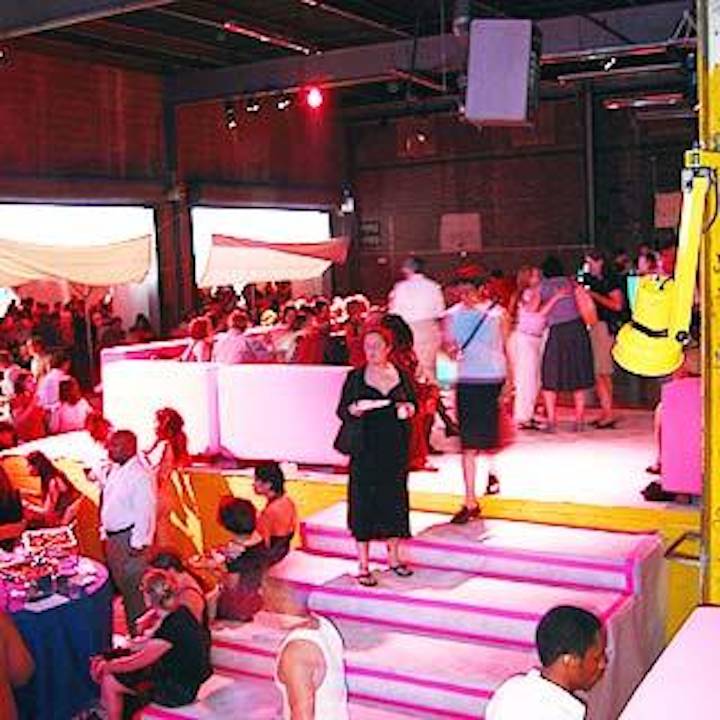 Featured Venues/Suppliers: