Bang for the Buck
The Women's Image Network pulled off an award ceremony to honor Cloris Leachman and Mary Dolaher with a tight budget and extra production demands.
February 19, 2009
The annual Women's Image Network Awards took place Tuesday night at the Avalon in Hollywood, acknowledging women in entertainment, media, and politics. This year's honorees were actress Cloris Leachman and IDG World Expo C.E.O. Mary Dolaher. Overseeing the event for the Women's Image Network was Phyllis Stewart—who was feeling the pinch of the economy. "The demands of the show were larger—we had 20 times the production demands, in terms of lighting, staging, and staffing, and the budget was a fraction of what we normally have," said Stewart.
Guests gathered at the Avalon around 6:30 for a cocktail reception with hors d'oeuvres and a live band before moving to the venue's main room for the night's presentation. In the theater, frames stretched in fabric created an embellished stage set.
Actress and comedian Judy Tenuta hosted the program, which featured stand-up comedy by Tig Notaro, and a performance by Patty Smyth & Scandal. Other impromptu entertainment was provided by actress Sean Young, who interjected herself onstage during the program every so often—prompting a blog post from Perez Hilton the next day, asking if she's destined for rehab.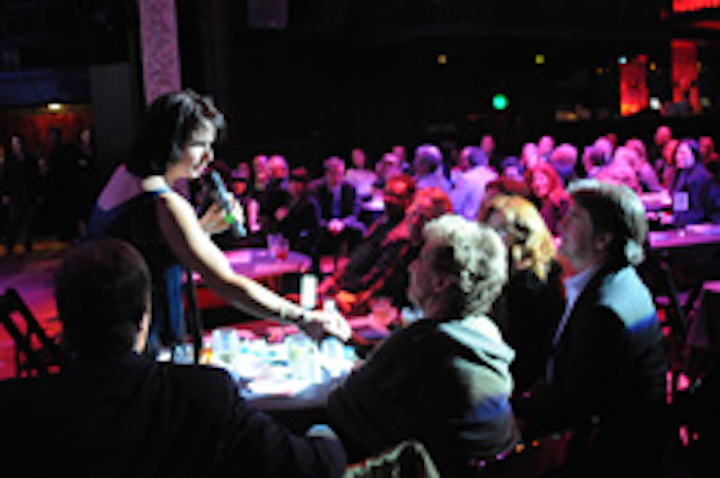 Photo: Chris Miller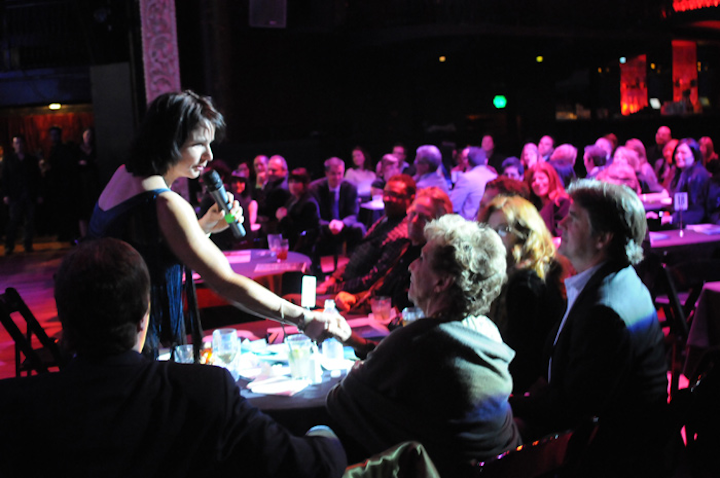 Photo: Chris Miller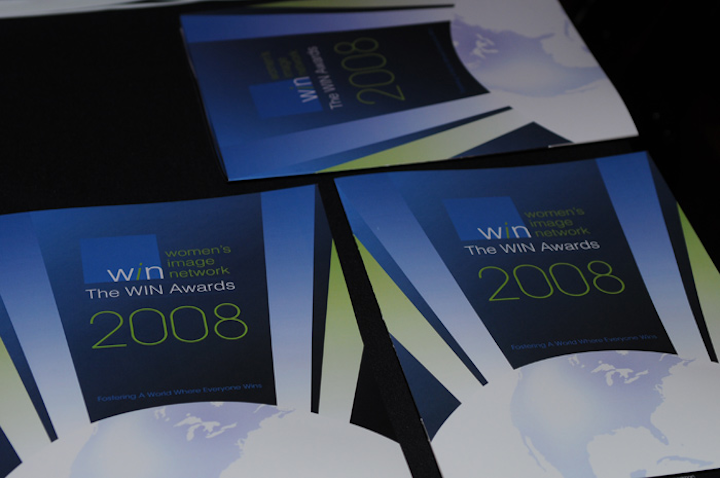 Photo: Chris Miller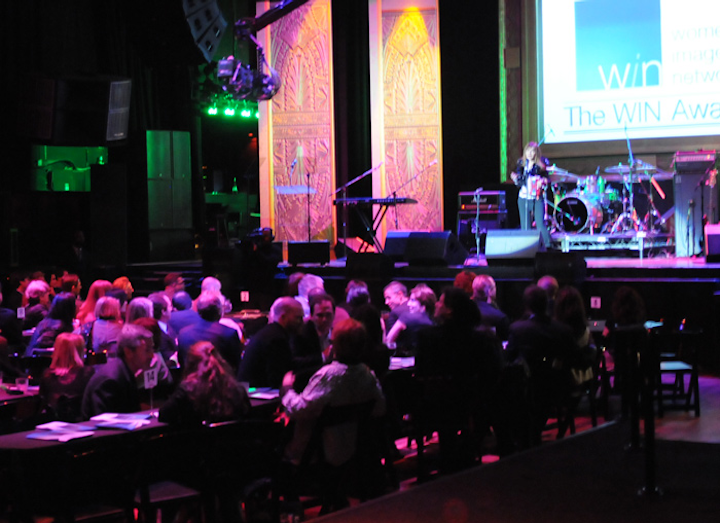 Photo: Chris Miller
Featured Venues/Suppliers: