Spring Fashion
For the second annual Elle Show—held prior to the Toronto Fashion Incubator's New Labels Gala—Transcontinental Media created a one-day program filled with seminars and runway presentations at the Carlu.

April 27, 2009
After throwing a three-day consumer show—which kicked off with the Toronto Fashion Incubator's New Labels Fashion Show and Gala—at the Direct Energy Centre last spring, Transcontinental Media decided to scale things back for the second annual Elle Canada Show, held Saturday at the Carlu. The magazine created a one-day program filled with seminars, runway shows, and shopping (at 52 exhibitor booths in the Carlu's foyer) that drew 1,000 registrants. "I think that our formula now is the way to go," said Susan Solomon, manager of consumer shows for Transcontinental Media. "It's a real girls' day out."
Val Garland, artistic advisor for Yves Saint Laurent makeup, conducted a session on summer trends, and Jacquie Hutchinson, a product trainer with Revlon, talked about professional skincare. Browns shoes held a presentation on new looks for the season, and attendees received advice on how to find the best undergarments and swimsuits at a series of Perfect Fit clinics presented by Avec Plaisir Lingerie and Melmira Swimwear.
Registrants—who paid $35 for the day and received a boxed lunch—also had the chance to watch fashion shows with designs from the likes of Simon Chang, Renata Morales, and Tavan & Mitto. Also on hand to present their collections were Jessica Biffi, Sunny Fong, Jason Meyers—the three finalists on Project Runway Canada. "It's good value. I think that's what people look for," Solomon said of the event, which wrapped up at 4:15 p.m., leaving less than two hours for organizers to reset the venue for the evening gala.
The Toronto Fashion Incubator Gala Night—which included a runway show with four designers competing for a prize package worth more than $25,000—kicked off with a V.I.P. reception for 175 guests at 6 p.m. When those guests moved into the dining room for a meal catered by Eatertainment Special Events & Catering, an additional 400 people arrived for a two-hour cocktail reception held prior to the 9 p.m. runway show. "We don't have a lot of time to reset the venue," Solomon said. "But the Carlu can do the dinner set up quite quickly."
Dinner included an appetizer of sumac-seared Muscovy duck breast served over a chive crepe lined with Boursin with dry cherries in orange glaze and crispy leek, followed by a main course of pepper-seared medallion of Ontario beef tenderloin glazed in red wine jus, butter-roasted green and white asparagus over thyme smashed new potatoes. Dessert included a parfait of orange blossom custard with honey-roasted pear and plum salsa, cinnamon whipped cream, honey-macerated strawberries, and mint.
Erin McLaughlin, editor in chief of Canadian Gardening magazine, handled the decor for the evening. "We're lucky that it's springtime," said McLaughlin, who created floral centrepieces based on designer fragrances. "I was thinking about an explosion of spring colour and fragrance. We were really lucky to have P&G Prestige sponsor the fragrances at each table. I took inspiration from each fragrance to create a floral arrangement that would represent that fragrance," she said. "It's just sort of a fun idea, and it's something that would be really easy to do at home."
Designer Faren Tami won the design competition, hosted by Global television's Anne-Marie Mediwake and judged by an expert panel that included designer David Dixon, fashion journalist Nathalie Atkinson, entertainment reporter Kim D'Eon, stylist Peter Papapetrou, and Elle Canada editor in chief Rita Silvan.
Event sponsors included Browns, Pantene, CoverGirl, Olay, Winners, and Melmira Swimwear.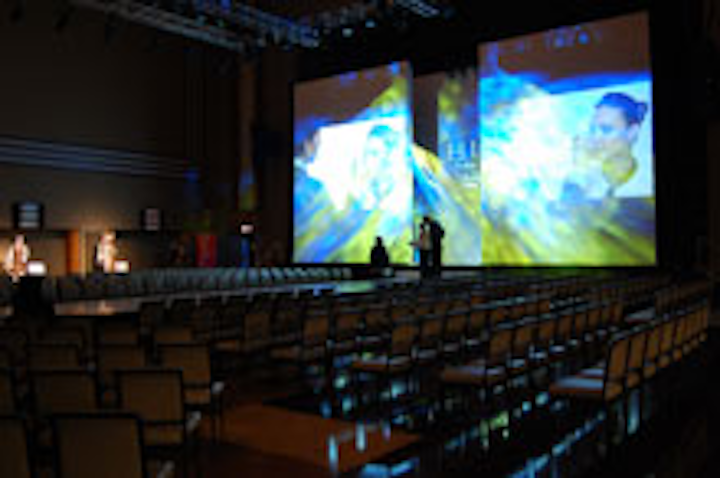 Photo: BizBash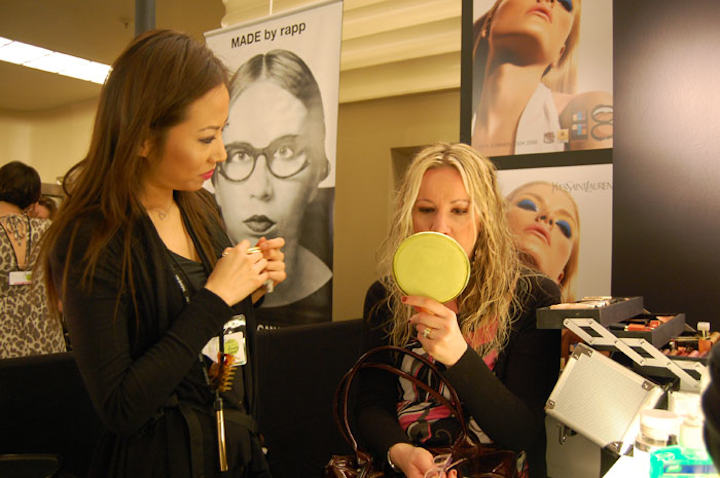 Photo: BizBash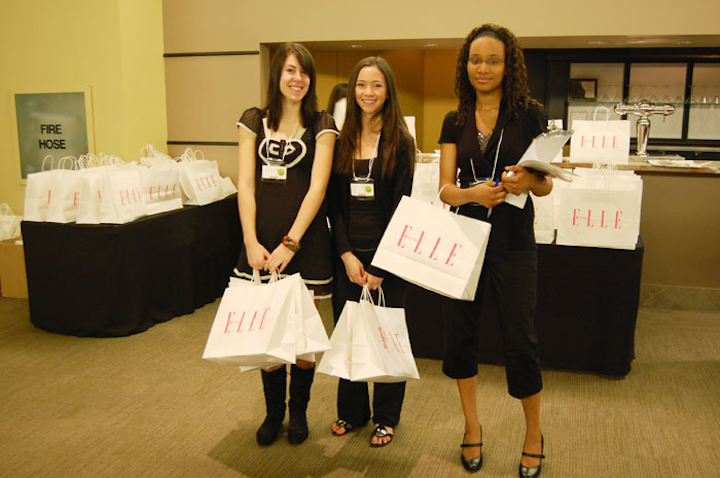 Photo: BizBash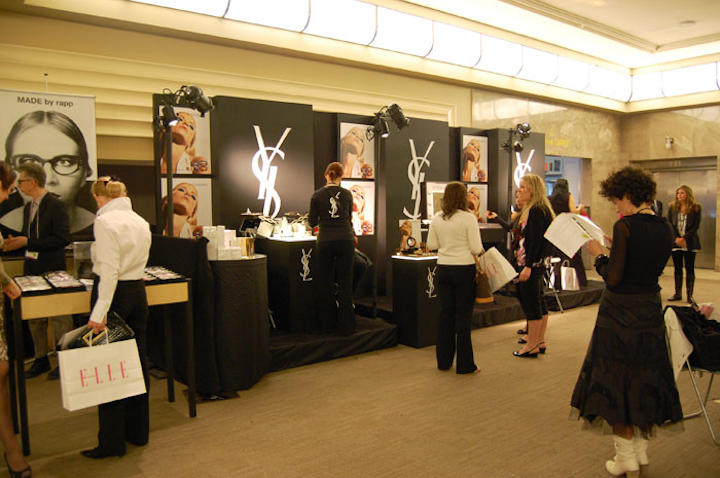 Photo: BizBash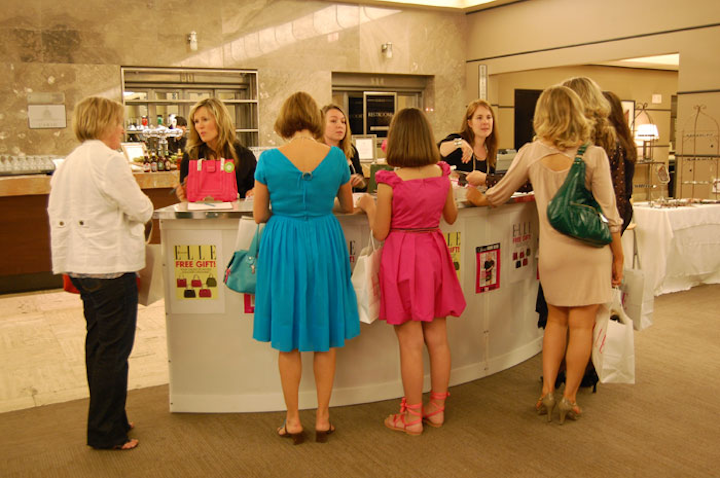 Photo: BizBash
Photo: BizBash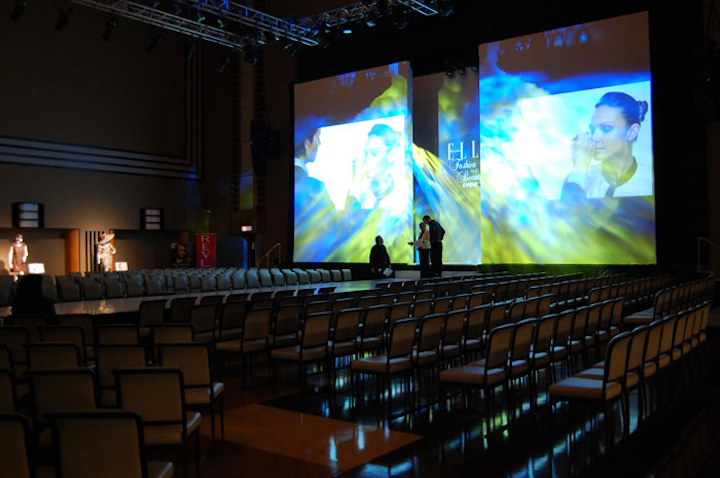 Photo: BizBash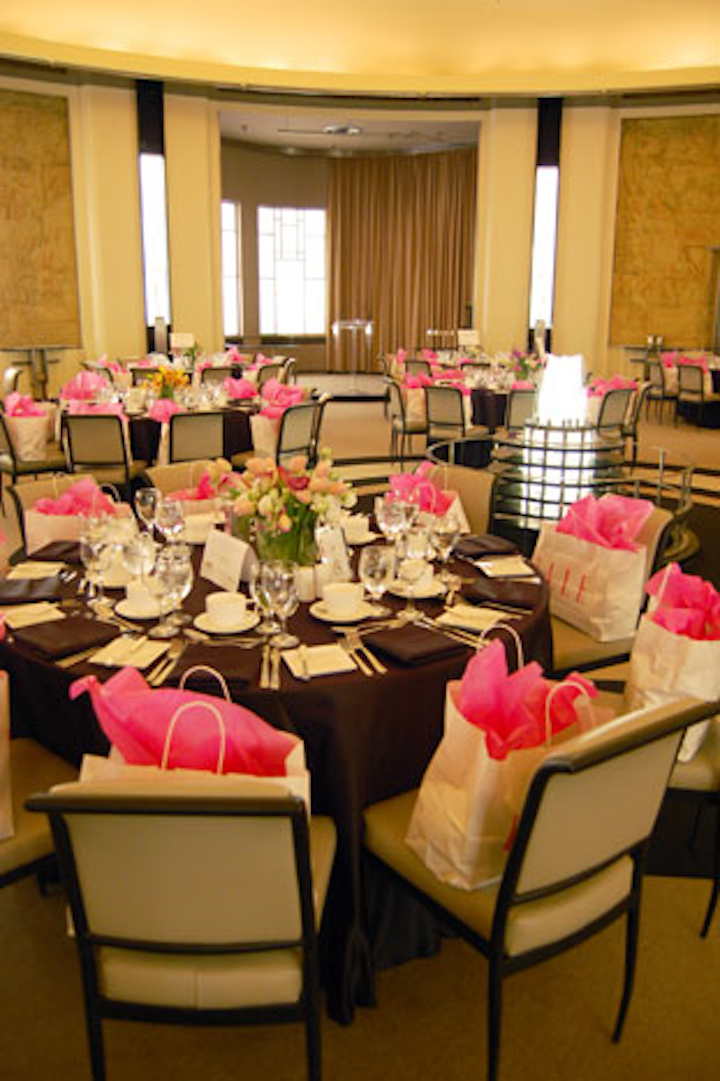 Photo: BizBash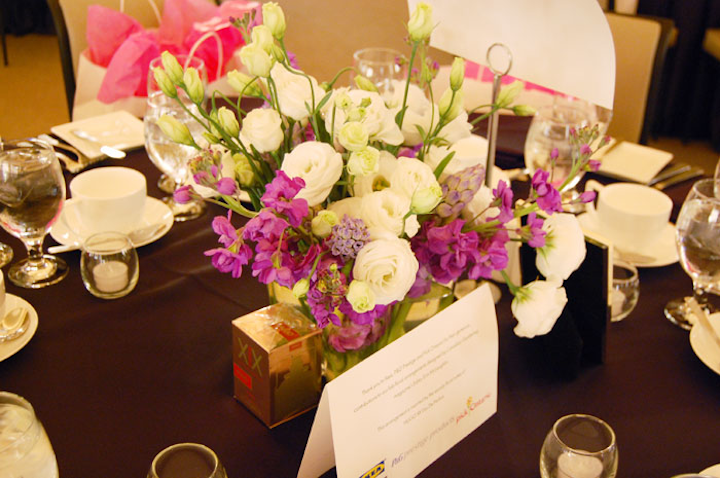 Photo: BizBash
Featured Venues/Suppliers: