Outdoor Scenery Fills Ballroom for Big Brothers Big Sisters Gala
March 15, 2012
For the Big Brothers Big Sisters of Greater Miami's Big Event gala March 10 at the JW Marriott Marquis, Wow Factor Marketing Group freshened up the annual benefit by choosing a particular theme to guide its great-outdoors decor and entertainment picks. "We created the event around the theme of 'inspire' while knowing it fits perfectly with the fabulous organization of Big Brothers Big Sisters," said Yoly Solano-Garcia, director of special events for Wow Factor. "They inspire little brothers and little sisters every day by pairing them up with a big brother/sister and helping them by mentoring them to become smart, creative and successful adults."
Customized videos with scenes from the outdoors like meadows and flowers, along with pictures from last year's event playing to the song "Beautiful People," by Chris Brown, greeted guests as they entered the ballroom. "We completely draped the ballroom in all white fabric so it could serve as our canvas throughout the night," said Solano-Garcia. White-and-yellow-striped hot-air balloons hung from the ceiling, fitting of the night's inspiration theme. "When you think 'inspire' you think the sky is the limit, you can reach for the sky," said Solano-Garcia. Green linens decorated round tables, and chairs were covered in custom floral-patterned fabric. Centerpieces created with wheat grass and a simple ball of spray roses completed the look.
For the event, Wow Factor partnered with the Miami Choral Academy to pair a group of kids, ages 7 to 11, with local singers Anna Palmerola and Cristal Abreu and two aerialists. After dinner catered by the hotel, the room's lighting shifted to red and the choral group walked out in two groups holding candles and singing the song "Siyahamba." Once the group gathered in the center of the dance floor, the room again changed color, this time to yellow, and both Abreu and Palmerola came out singing "Reach," by Gloria Estefan, while two aerialists performed for guests. "The Wow performance was such an inspiring show, guests were touched and excited they were able to witness such a phenomenal performance," said Solano-Garcia.
The evening ended with performances by the Steve Chase Band and DJ Mark Leventhal.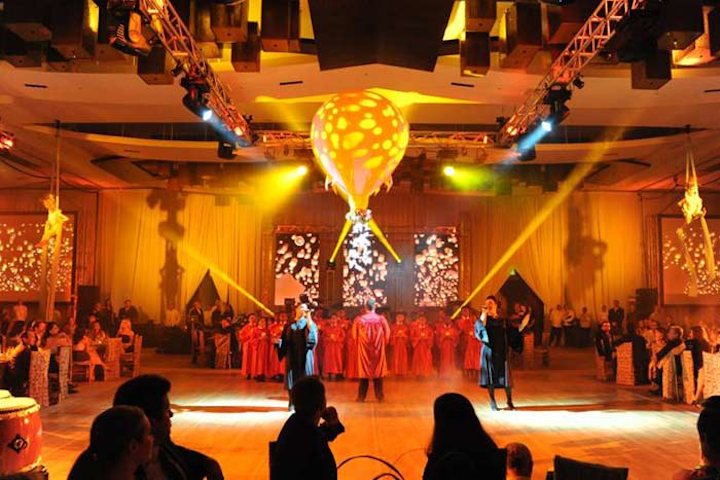 Photo: Yanni Georgoulakis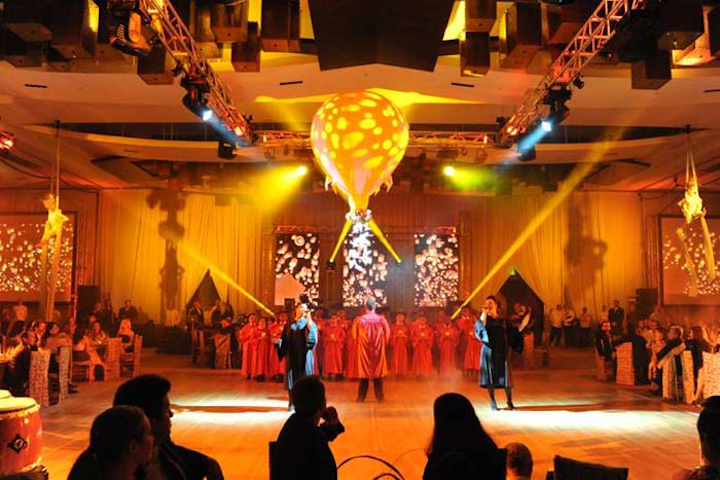 Photo: Yanni Georgoulakis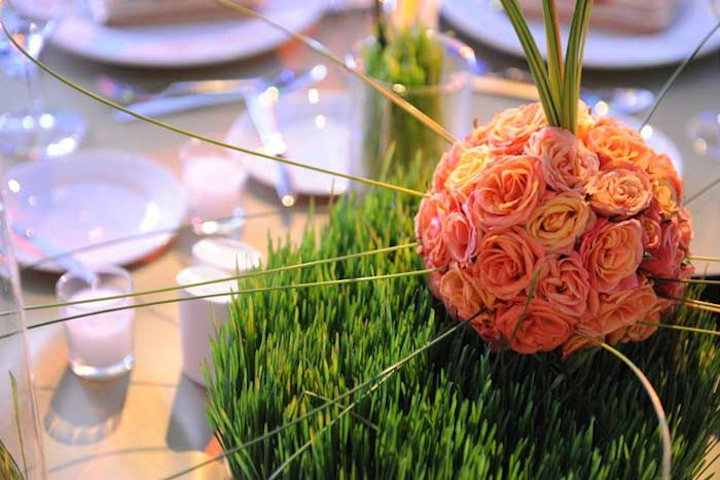 Photo: Yanni Georgoulakis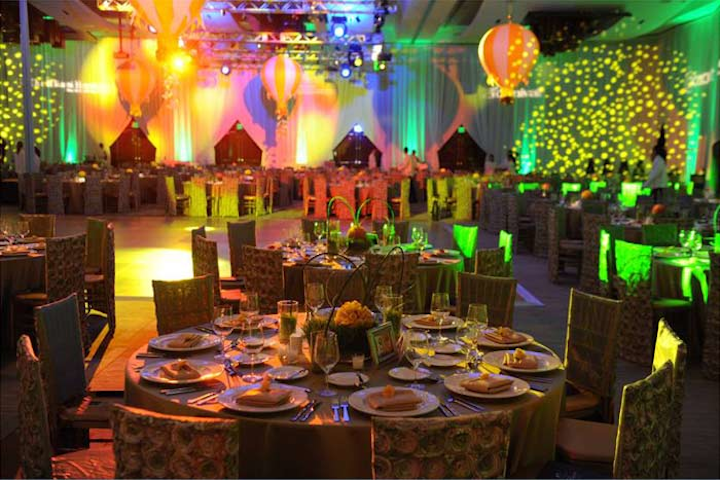 Photo: Yanni Georgoulakis
Featured Venues/Suppliers: