Coachella's First Weekend Reigns Supreme for Festivalgoers and Parties Alike
April 15, 2013
Never mind the skeptics who said Goldenvoice's Coachella Valley Music and Arts Festival had overstepped when it made the move to two identical weekends last year. The event returns to the Southern California desert this year with blazing buzz, having just wrapped its first weekend—which sold out almost immediately after tickets went on sale—at the Empire Polo Field. About 80,000 people a day came for the party, which culminated in headliners such as the Wu-Tang Clan and Red Hot Chili Peppers performing their Sunday night sets amid an intense windstorm that churned desert sands relentlessly through the crowd—just one of the vivid sensory experiences the festival is known to provide.
Even without a standout music moment—like last year's famous Tupac hologram—the festival seems to stay fresh and relevant in unexpected ways. It went beyond simply offering recycling through eco-partner Global Inheritance by employing a 20-foot-tall dinosaur art piece—known as Recyclosaurus Rex—to crush bottles. It works with sponsors such as Heineken not just for ho-hum signage, but for DJs, digital light shows, and cold storage for cases of festivalgoers' beer, which is tracked using a fingerprint scan and kept cold until they're ready to imbibe. Hollywood's Sound nightclub is hosting the newest tent, known as Yuma, for electronic music. The Do Lab's dramatic central stage and art pieces light up and glow as night falls. And, in numerous other ways, Coachella simply remains the place to be.
Specifically, the place to be for brands was the buzzier first weekend with few exceptions. Like the festival itself, the landscape of related events and pool parties continues to evolve, with a few major fashion newcomers this year—H&M and ShopBazaar—while fashion brand Mulberry, on the other hand, was not back on the scene. For the fourth consecutive year, H&M is an official sponsor, but it expanded its presence beyond the polo fields for the first time to the 40-acre Merv Griffin Estate, where more than 300 guests came for performances by Santigold, DJ Michelle Pesce, and others on Saturday.
Among the returning brands, Armani Exchange has built a reputation as the host of the weekend's most buzz-worthy party and held the fourth annual Armani Exchange Neon Carnival late Saturday night. A massive throng packed Tradition Aviation, an airplane hangar near the festival grounds, for thrill rides, carnival games, Svedka Vodka specialty cocktails, and music sets by popular DJs like Jus Ske. The line to get in saw crowds still pushing against security barriers at 2 a.m.
As for the future of the fest beyond next weekend? A new deal keeps Coachella and Goldenvoice spring festival Stagecoach in Indio through at least 2030—and expands the potential ticket sales to 99,000 and 75,000, respectively.
Click through for a look inside the festival and its surrounding events.
H&M Coachella Party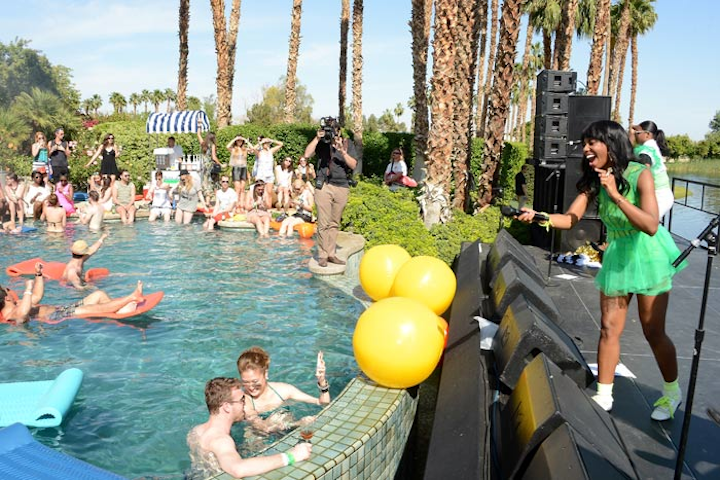 Photo: Michael Kovac/Getty Images for H&M
Coachella Valley Music and Arts Festival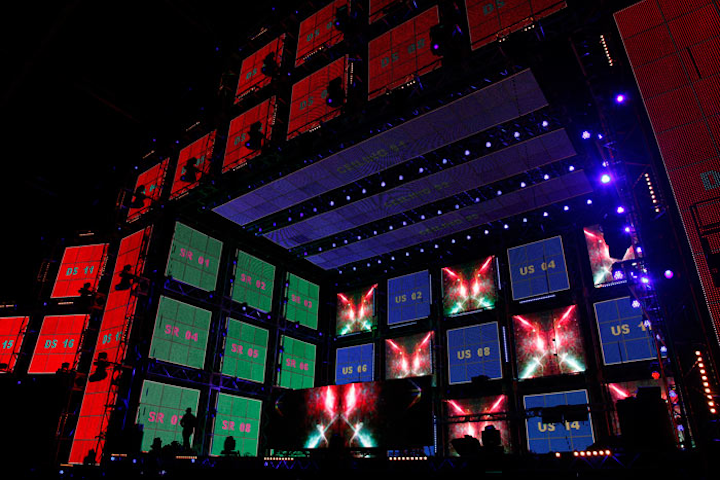 Photo: Slade Smith
Coachella Valley Music and Arts Festival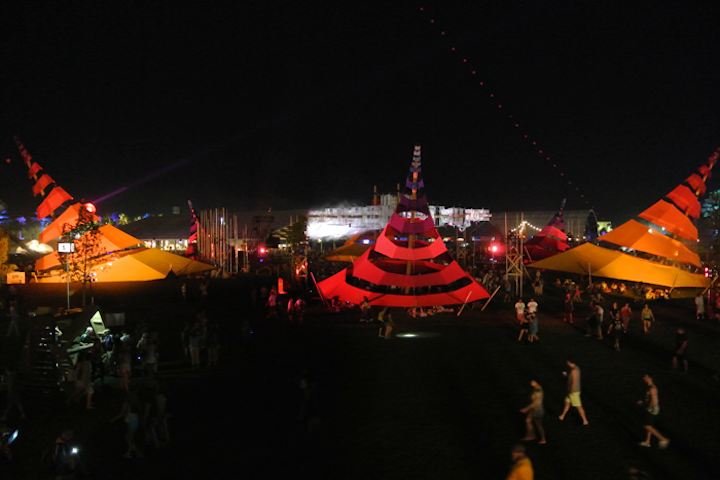 Photo: Melissa Iris Garcia for BizBash
Coachella Valley Music and Arts Festival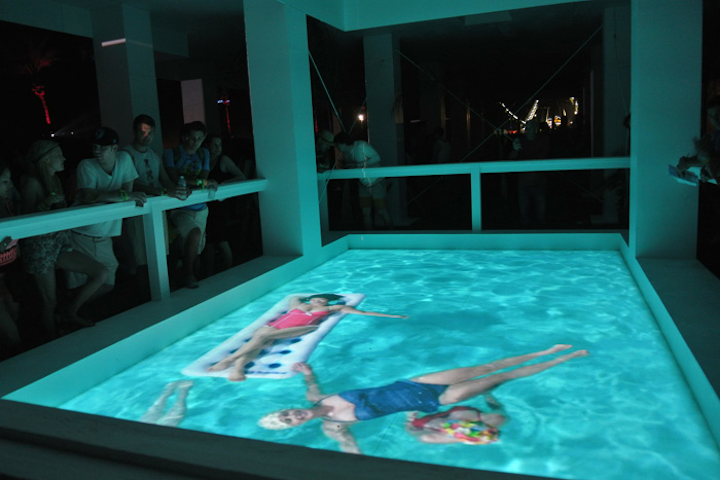 Photo: Alesandra Dubin/BizBash
Coachella Valley Music and Arts Festival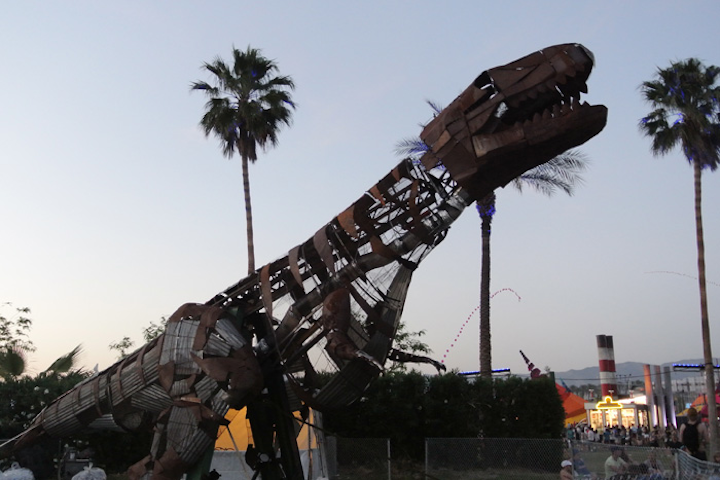 Photo: Alesandra Dubin/BizBash
Heineken's Dome at the Coachella Valley Music and Arts Festival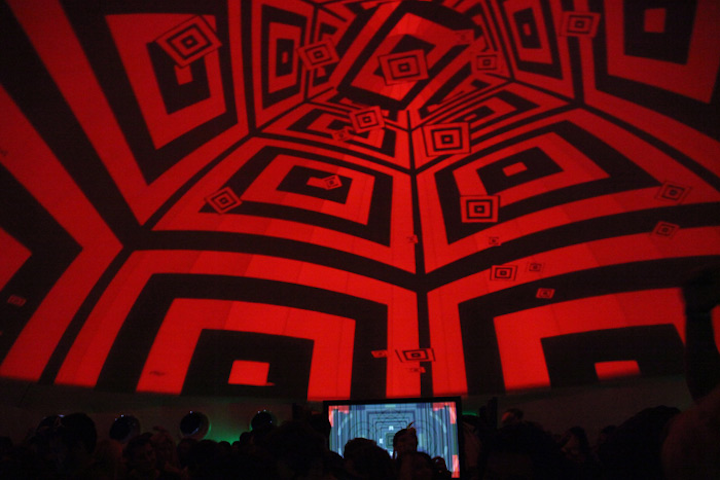 Photo: Slade Smith/Courtesy of Corso Communications
H&M Coachella Party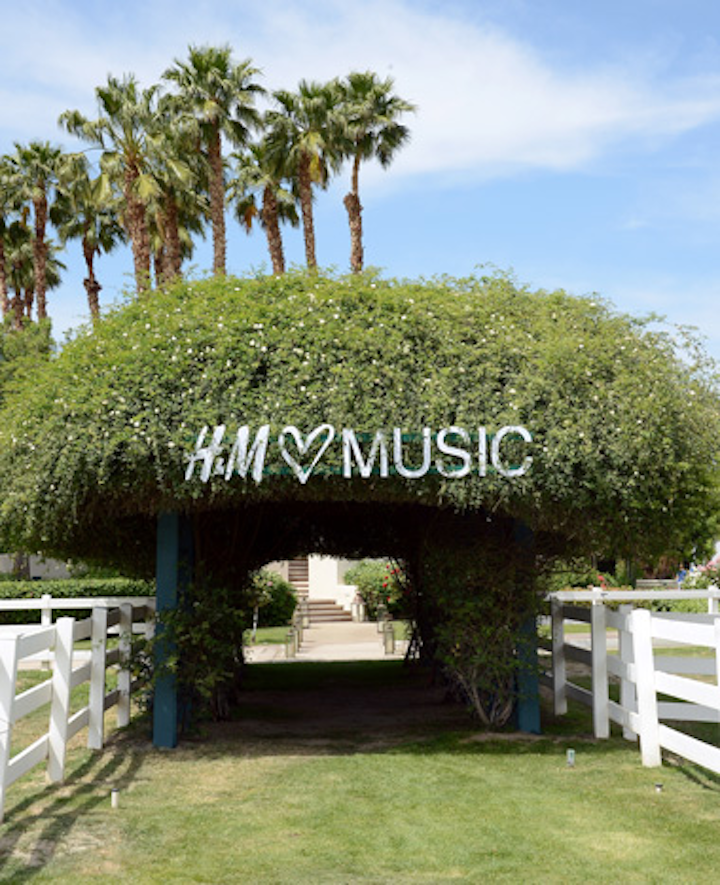 Photo: Michael Kovac/Getty Images for H&M
H&M Coachella Party
Photo: Michael Kovac/Getty Images for H&M
Lacoste Desert Pool Party at Coachella
Photo: Joe Scarnici/Getty Images for LACOSTE
Lacoste Live Desert Pool Party at Coachella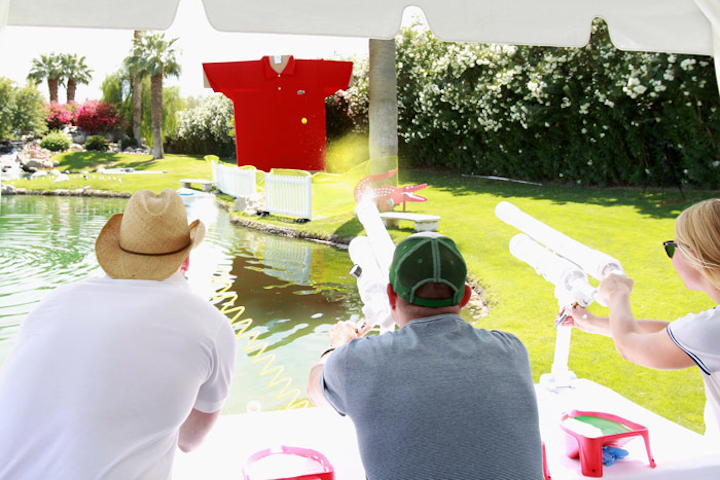 Photo: Joe Scarnici/Getty Images for LACOSTE
Lacoste Live Desert Pool Party at Coachella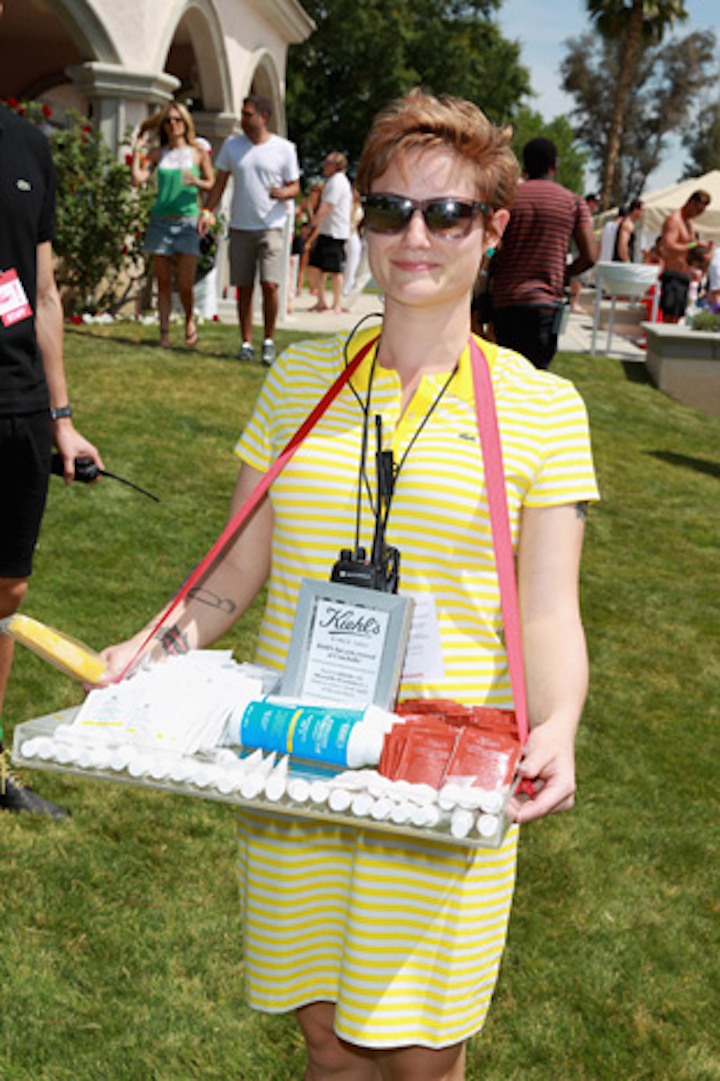 Photo: Joe Scarnici/Getty Images for LACOSTE
Lacoste Live Desert Pool Party at Coachella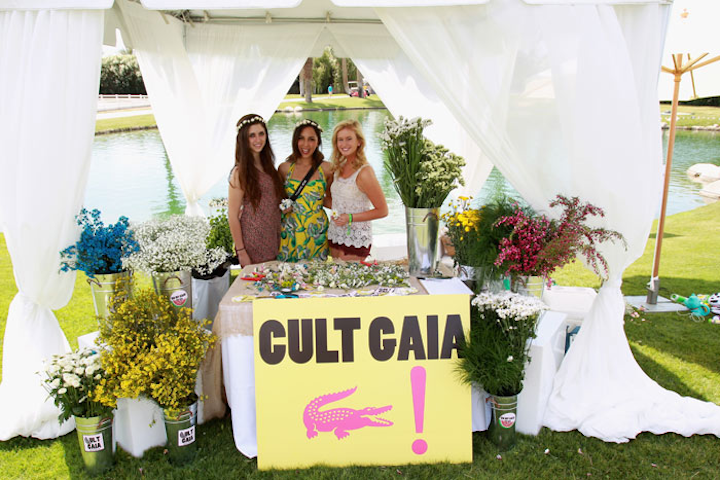 Photo: Joe Scarnici/Getty Images for LACOSTE
Armani Exchange Neon Carnival at Coachella
Photo: Seth Browarnik/WorldRedEye.com
Armani Exchange Neon Carnival at Coachella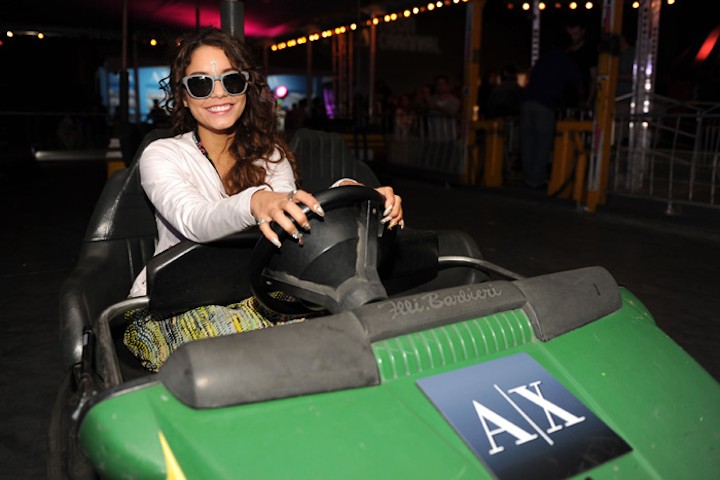 Photo: Seth Browarnik/WorldRedEye.com
Chevy Volt Valley
Photo: Doug Hac
Chevy Volt Valley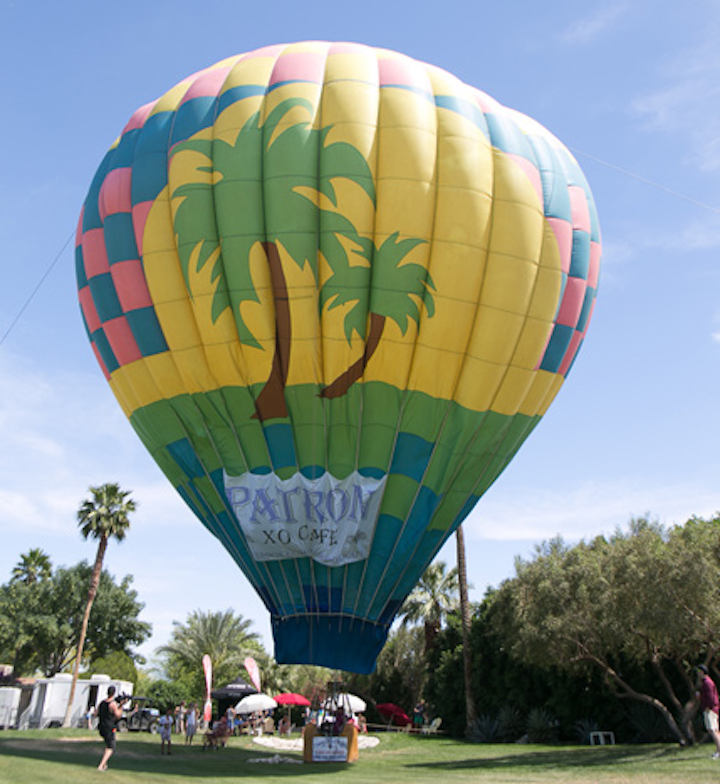 Photo: Doug Hac
Diesel Studio Africa Event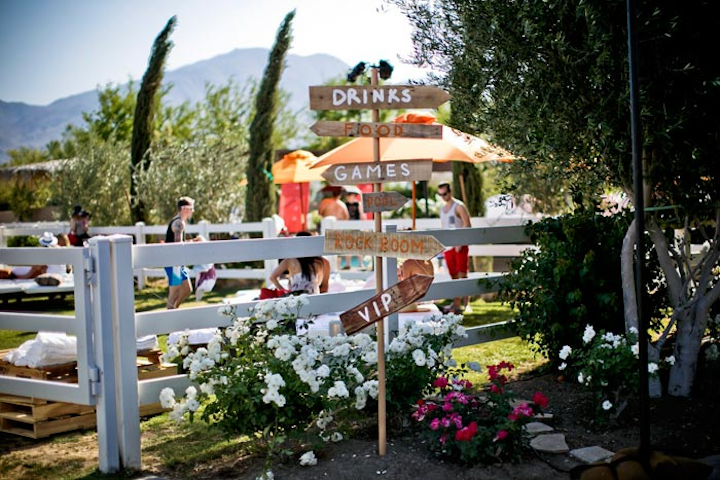 Photo: Vero Image
Diesel Studio Africa Event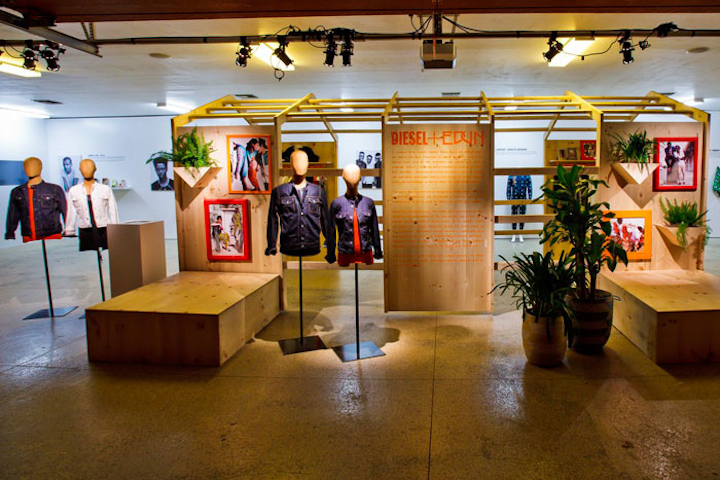 Photo: Vero Image
Hard Rock Music Lounge at Coachella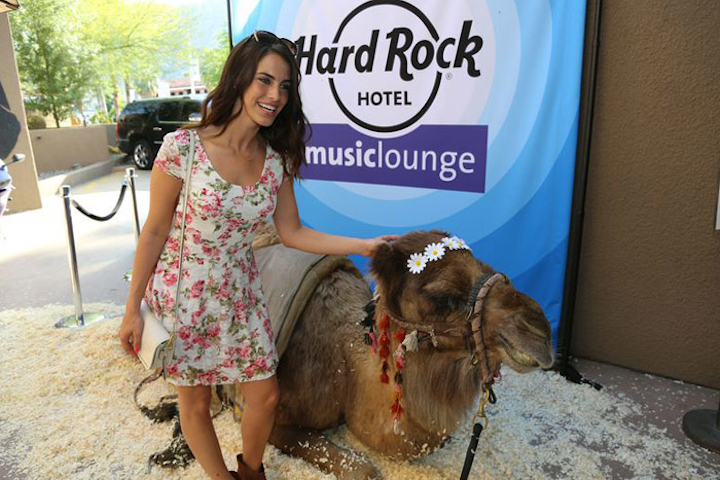 Photo: Johnny Nunez
ShopBazaar.com Coachella Party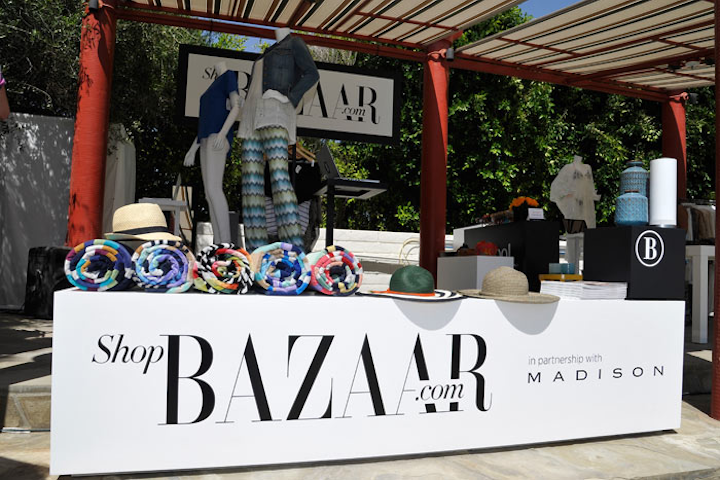 Photo: John Sciulli/Getty Images for Harper's BAZAAR
ShopBazaar.com Coachella Party
Photo: John Sciulli/Getty Images for Harper's BAZAAR
Hennessy V.S Presents Details at Midnight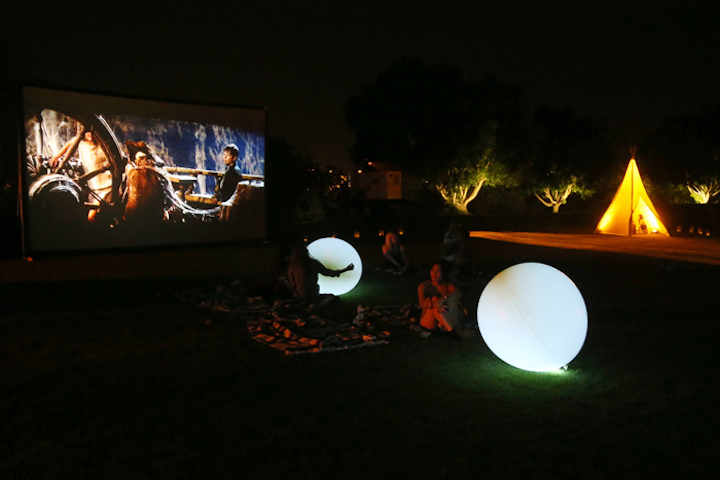 Photo: Alexandra Wyman/Invision for Details/Hennessy/AP Images
Hennessy V.S Presents Details at Midnight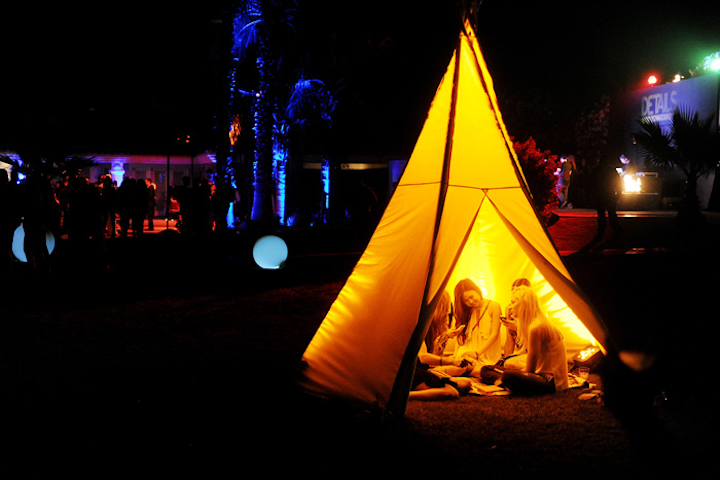 Photo: Kirill Was Here
Saguaro Desert Weekender at Coachella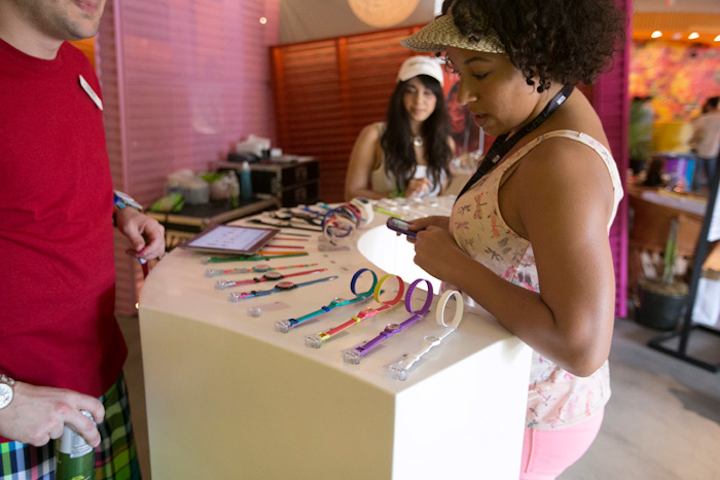 Photo: Michael Mendoza
Saguaro Desert Weekender at Coachella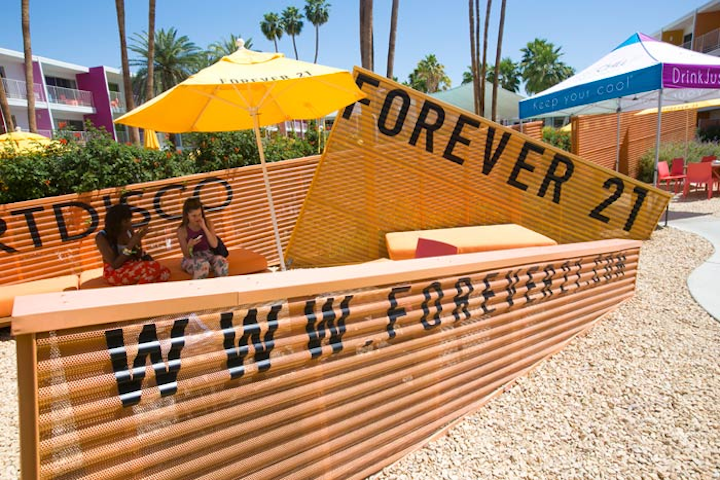 Photo: Michael Mendoza
'Filter' Yacht Club Pre-Coachella Party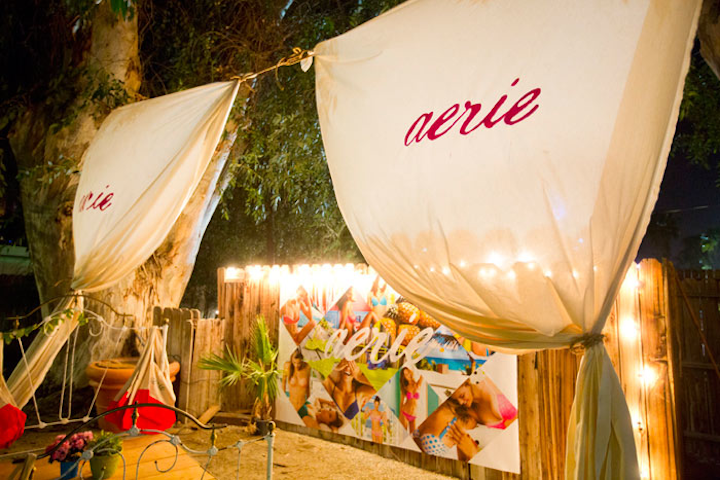 Photo: Colin Young-Wolff
Featured Venues/Suppliers: