8 Reasons You Should See New York's 'Queen of the Night'
The new show from Randy Weiner and Simon Hammerstein has sex, knives, roast pigs, and plenty of ideas for event professionals everywhere.
March 14, 2014
It took me more than a month to finally get a reserved seat at the new burlesque/immersive theater experience that is Queen of the Night at the new Diamond Horseshoe club. (That would be the spot located in the basement of the Paramount Hotel, which was recently bought from Ian Schrager by real estate uberlord Aby Rosen.) At that point I was paranoid the show would close before I could get in, but I'm pleased to report that the show is extending paid reservations now into April and taking names into May in anticipation of a continued long run.
And that is good news for BizBash readers, because every top event planner, lighting and set designer, caterer, and server in the city is going to want to take in this experience.
The show was created by Variety Worldwide's Randy Weiner and produced by Simon Hammerstein, the duo behind the Box, downtown's notoriously sexy revue club. I'm told that this show is really Randy's "baby"—he was also behind the immersive theater experience Sleep No More.
This production, which features food from LDV Hospitality (the restaurant group behind Scarpetta, American Cut, and nightlife diva Amy Sacco's No.8) and costumes by designer Thom Browne (expect a lot of men in short pants), is designed to relaunch the legendary Billy Rose Diamond Horseshoe Club, which had been mothballed for decades.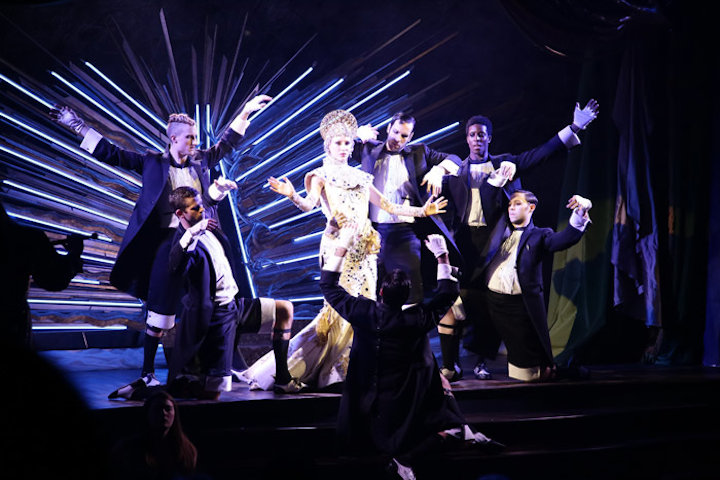 Photo: Matteo Prandoni/BFAnyc.com
'Queen of the Night' Review: Not since 'Phantom of the Opera' have we seen such a dangerous-looking chandelier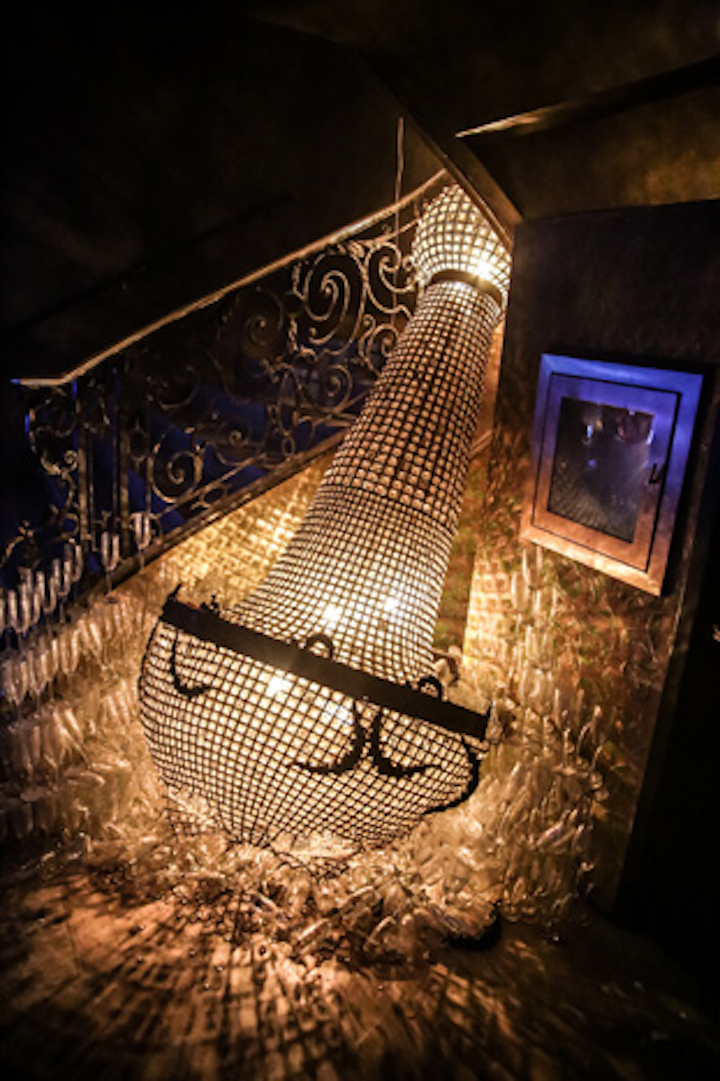 Photo: Matteo Prandoni/BFAnyc.com
'Queen of the Night' Review: Everything old is new again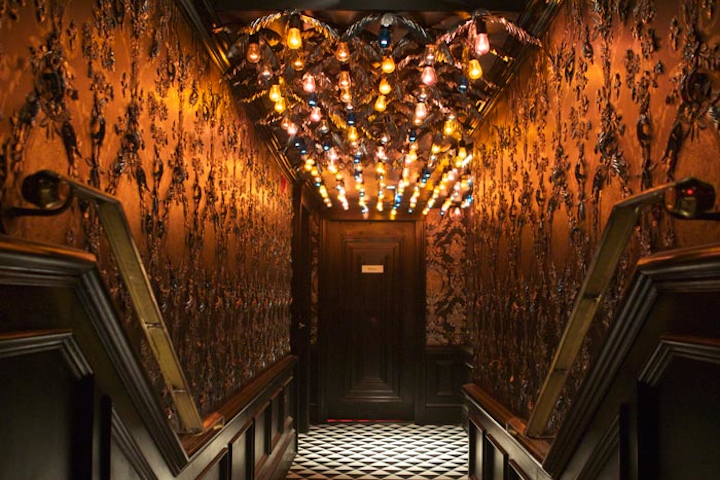 Photo: Courtesy of the Paramount Hotel
'Queen of the Night' Review: Hall of mirrored leopard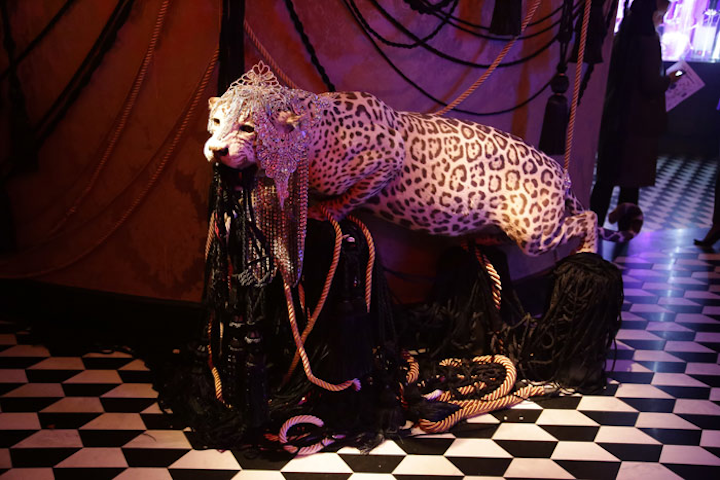 Photo: Matteo Prandoni/BFAnyc.com
'Queen of the Night' Review: Bow (and scrape) to the queen, all ye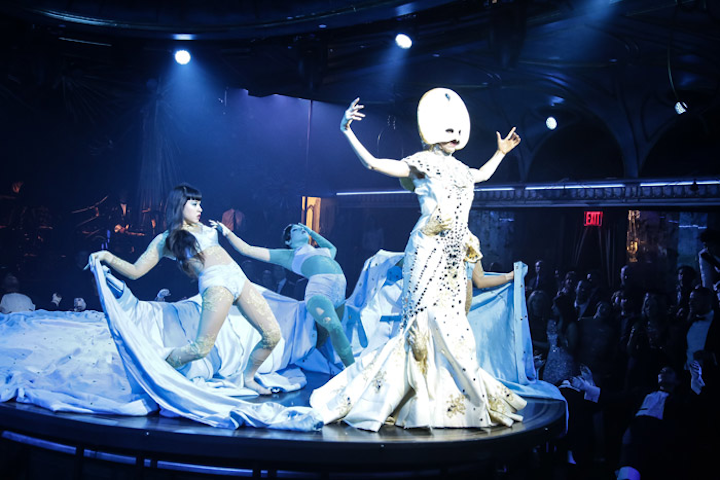 Photo: Matteo Prandoni/BFAnyc.com
'Queen of the Night' Review: The feast is upon us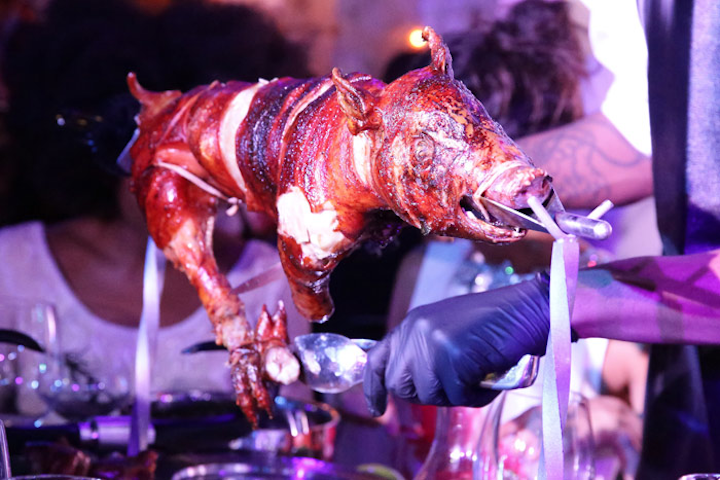 Photo: Matteo Prandoni/BFAnyc.com
'Queen of the Night' Review: Wheel of chance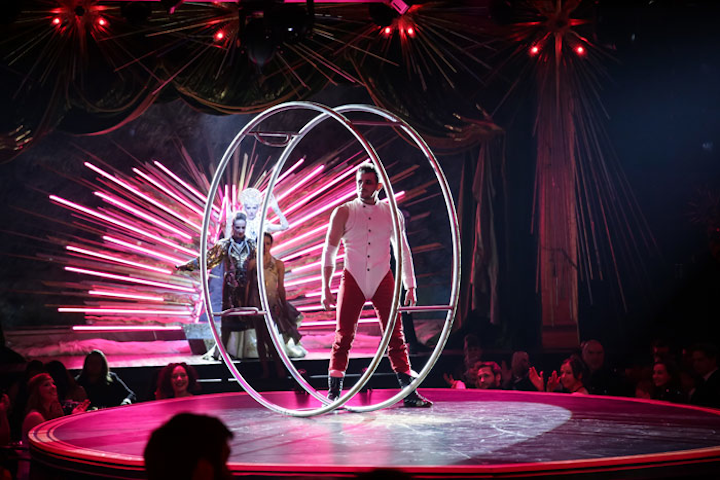 Photo: Matteo Prandoni/BFAnyc.com
'Queen of the Night' Review: The peak of the performance
Photo: Matteo Prandoni/BFAnyc.com
'Queen of the Night' Review: The fan-dance-tastic confetti finale
Photo: Matteo Prandoni/BFAnyc.com
Featured Venues/Suppliers: