And the Band Plays On: Alex Donner and 26 Years of Event Entertainment
August 20, 2014
The Southampton Hospital's annual summer party has been one of the main tent poles of the Hamptons summer scene for 56 years. (Although I found a New York Times mention of a different summer fund-raiser in 1913 at the Meadow Club, the only club in the Hamptons where they still have grass tennis courts.) Held now almost every year in a field behind the hospital under a massive tent, the event has changed very little in the 20 years or so years I have been going.
The ladies still all (well, most) wear long dresses, and they swan around in front of the tent hoping that Bill Cunningham will notice them. This year he ran 27 photos of fancy folks like Jean Shafiroff, Somers Farkas, and the like.
During cocktails, the (I think) reasonable decision was made five or six years ago to save money and time and skip the hot and cold passed hors d'oeuvres. Chris Robbins of Robbins Wolfe Eventeurs (I always tease Chris about that. What exactly is an eventeur? Can I be one?), whose firm had catered the event already for 10 years, came up with the perfect solution that I look forward to every year: bar snacks out the wazoo.
There's always these spicy nuts, bourbon pecans, fried salted almonds. Then there are the cheese twists made that day from puff pastry and Parmesan. But the stars of the show are always these magnificent sets of crudite everywhere, with tiny, some blanched, all perfectly cut vegetables, baby carrots, radishes, and an arugula-herb dipping sauce. Regulars know to try one of everything.
There's always a silent auction, and this year there were surfboards (one by Chanel!) to tie in with the "Endless Summer" theme.
Dinner follows in a massive tent (700 seated this year), which was air-conditioned for the first time.
But the real secret to any great event like this is getting the people to get up and dance. If people dance, they have a great time, and they want to come back. Right?
For that, the Southampton Hospital has turned for 15 years to the Alex Donner Orchestra.
I remember learning that Alex Donner recently celebrated his 25th year at the helm of what is now practically the industry standard for full orchestra entertainment.
So I jingled him up to get his story and, as I suspected, it was interesting as heck.
An Upper East Side native New Yorker, his starter path sounded, well, typical, for an Upper East Side native New Yorker. That is, Phillips Andover, la Sorbonne, Princeton, and Fordham Law. But he then quickly veered on the road less traveled.
His first job was for the law firm that employed legendary—and notorious—lawyer Roy Cohn, who aided and abetted Senator Joe McCarthy and his House Un-American Activities Congressional Committee in its Hollywood blacklisting witch hunt. But Alex came much later, when Roy Cohn was just as well known for his Studio 54 decadent lifestyle and his death from AIDS that was later depicted in Angels in America.
Alex was discreet about what went on in Roy's world, but it sounded to me, well, interesting as heck.
But music, namely singing, was Alex's true love, and he jumped ship, formed a band, and in 1977 he could be found most nights playing as the house band at the legendary Copacabana nightclub (in its third incarnation by then). "It was literally right across the street from my apartment," Alex reminisced. On the first night Frank Sinatra sat in the front row and later Tony Bennett dropped by.
As the 1980s dawned, the Alex Donner Orchestra was merging into the fast lane.
He became friendly (through former office mate Roy Cohn) with the legendary Studio 54 owner Steve Rubell and got tapped for choice private gigs there. How choice? How about Mick Jagger's birthday party thrown by Bianca?
Socialites Nan Kempner (the inspiration for Tom Wolfe's "social x-ray" term in Bonfire of the Vanities, owing to her couture-clad thinness) and Pat Buckley (wife of William F.), as early chairs of the Diana Vreeland brainchild, the Costume Institute Gala at the Metropolitan Museum of Art, tapped Alex and his team to play.
Once he'd pierced the veil of New York's royalty, he set out on global domination. "Our first fly gig [where the whole band flew to a destination] was to play the 'Coconuts' New Year's Eve party at the Breakers of Palm Beach." Not shabby. Events at Versailles, then in India, followed.
The Maharani of Jaipur, "we called her 'Bubbles,'" flew the band in for a party that featured a parade of jeweled elephants. "It was something," Alex deadpanned in his distinctive (and hard to peg) accent.
Anywhere else?
"Well you could mention the Reagan White House." Done.
Fast-forward to today, when the Alex Donner Orchestra gamely donned Hawaiian shirts to fit the surfing theme at the Southampton Hospital party, and they are still swinging.
Inquiring vaguely about upcoming events, I get a list of 20 events booked already between now and Christmas, yielding a dizzying array of upper-crusty-sounding events and locations. Mar-a-Lago (Palm Beach), the Mayflower Ball at Union League Club (New York), the Quadrille Ball (New York), the National Debutante Cotillion and Ball (Washington, D.C.), and my favorite, the Society of Colonial Wars in the State of New York Holiday Ball at the Colony Club (one assumes it is invitation-only).
See you there!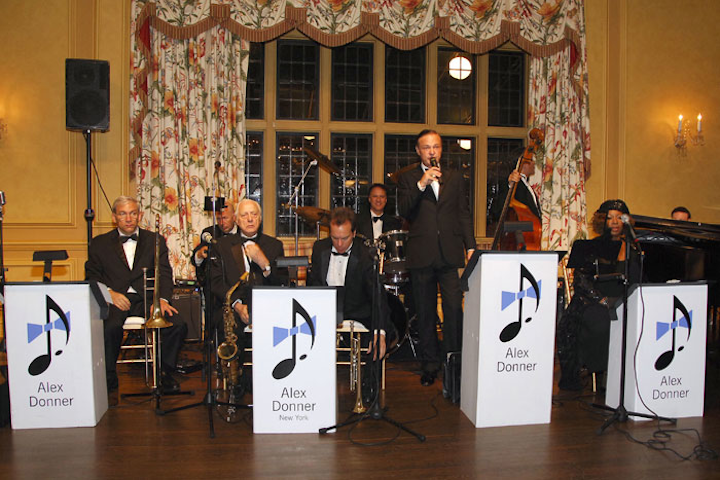 Photo: Owen Hoffmann/PatrickMcMullan.com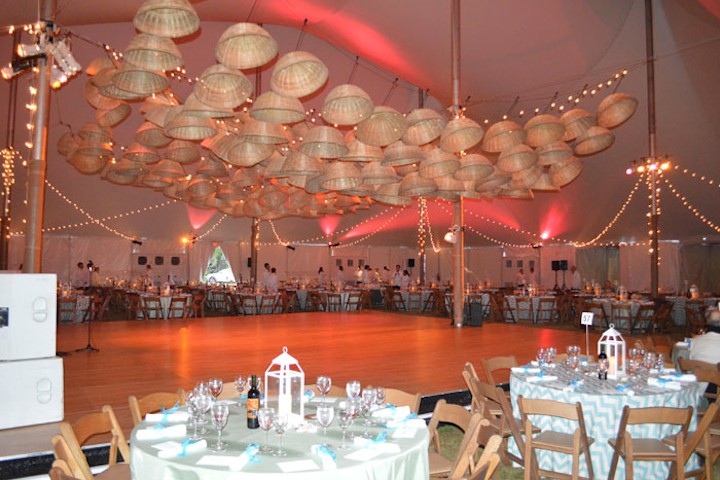 Photo: Courtesy of Southampton Hospital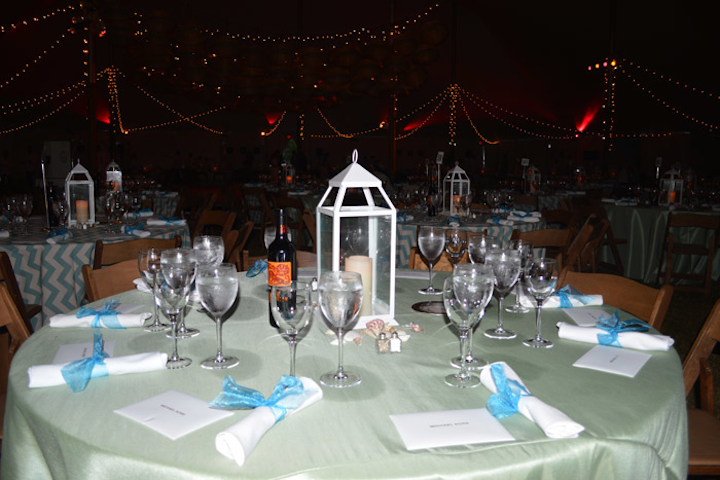 Photo: Courtesy of Southampton Hospital
Featured Venues/Suppliers: