Netflix Premieres Zombie Show With Gory—and Super-Shareable—Details
Santa Clarita Diet's plot inspired a screening and party filled with darkly humorous takes on blood, dismemberment... and domesticity.
March 1, 2017
Right off the bat, a premiere for a new show about suburban family life that takes a turn when the wife turns into a flesh-eating zombie is a chance for event pros to embrace gory and kooky creative challenges. And indeed the organizers behind the debut for Netflix's Santa Clarita Diet ran with that potential—and took the details way over the top.
Working with Netflix's Kate Hefler, MKG produced the event in Los Angeles on February 1, with the mission to bring to life the show's tongue-in-cheek gore in a way that was clever and shareable.
The night started with a red carpet premiere at the Arclight, where touches throughout the theater included a bloody welcome sign and branded popcorn bags that doubled as barf bags—in a nod to what the audience was about to see.
The show centers on the lives of married realtors, so MKG created an after-party at the Lombardi House in a format that mimicked a real estate open house. The team designed a beautifully gory playground where guests could explore various rooms in the house and vignettes throughout the property. The approach was to play off the notion that secrets hide behind white picket fences. There was a white fence made of pick-axe forms instead of pickets, and a veggie garden with heads of lettuce with a few human heads interspersed among them.
As part of the interactive offerings, guests were encouraged to open refrigerator doors in the kitchen to see the gory contents inside. In the living room, they could flip through a vinyl collection, or play a round of "Cards Against Eating Humanity."
A twist on classic lawn games included a branded corn hole set and heart-shaped bean bags, plus a horse-shoe set complete with oversized horse shoes that were to be tossed around a human leg sticking out of the ground.
A photo booth encouraged guests to pose in an environment meant to look like a grocery store-style meat package. The front of the package was clear vinyl, for an effect evocative of plastic wrap as people posed up against it.
Specialty cocktails and sliders were presented on gravel-filled shovels. Other details included a kitchen with a fridge full of horrors and cookbooks that included such titles as "Severed Foot Contessa" and "Eating James Beard."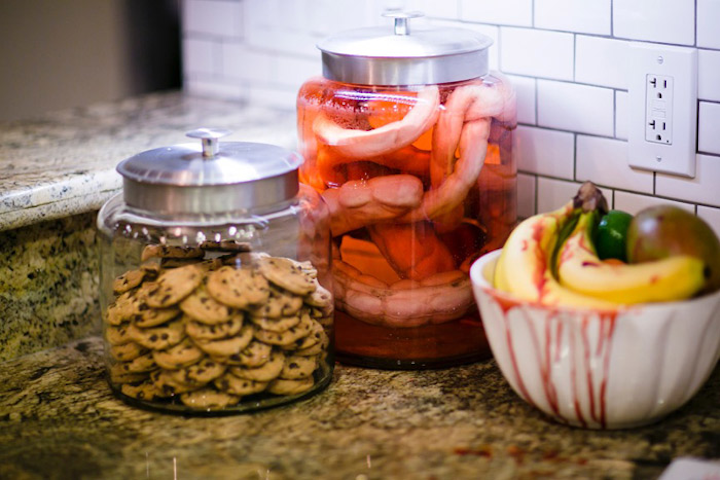 Photo: Marissa Joy Photography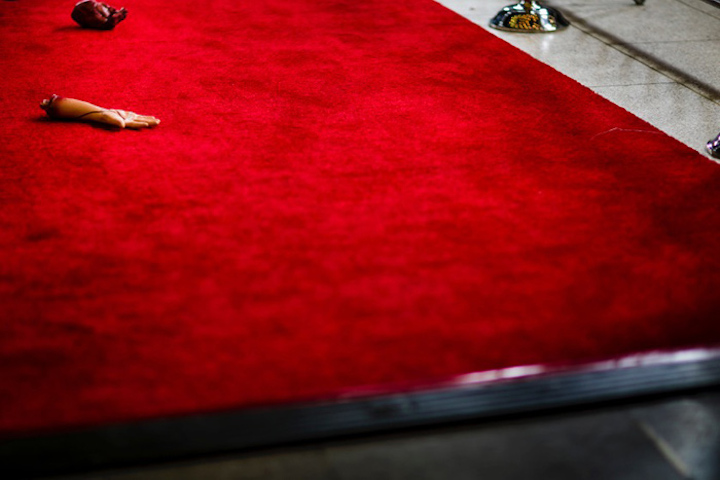 Photo: Marissa Joy Photography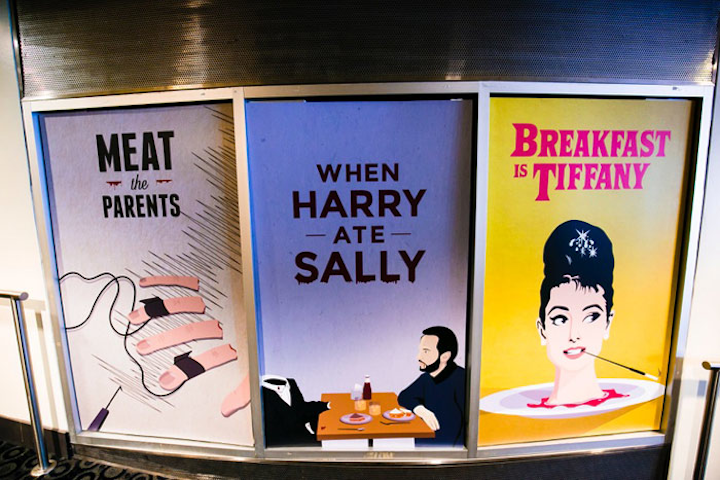 Photo: Marissa Joy Photography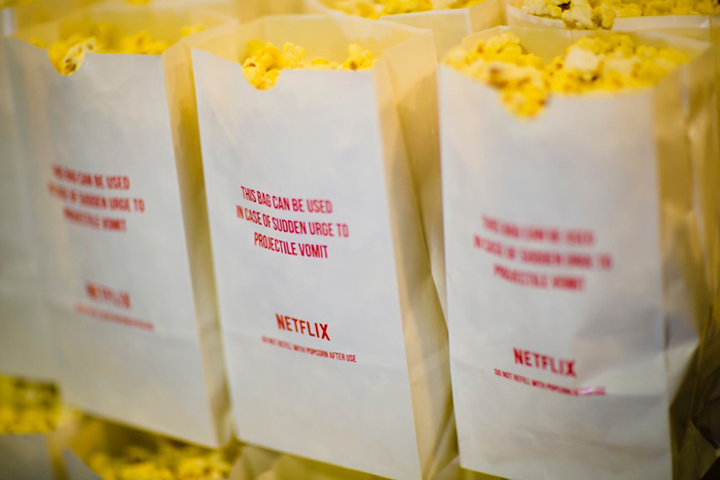 Photo: Marissa Joy Photography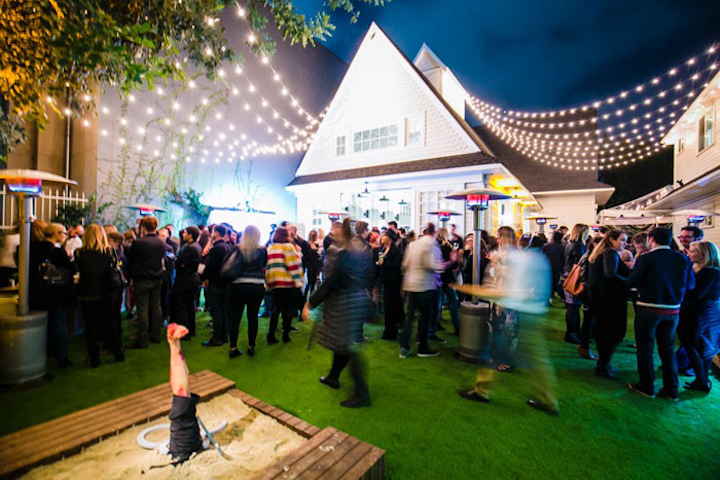 Photo: Marissa Joy Photography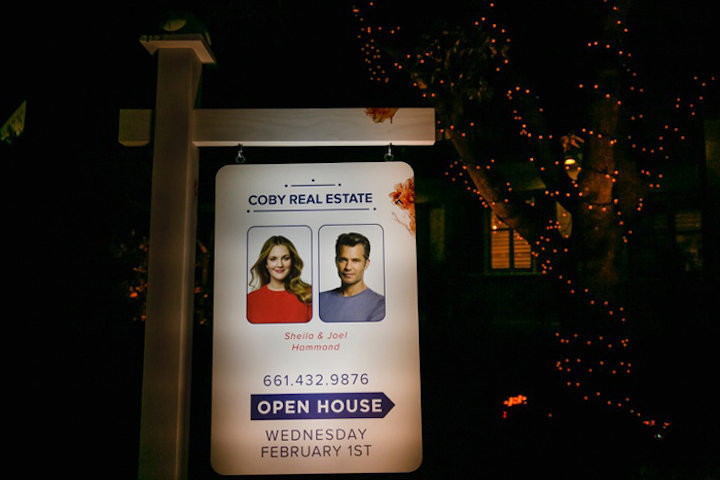 Photo: Marissa Joy Photography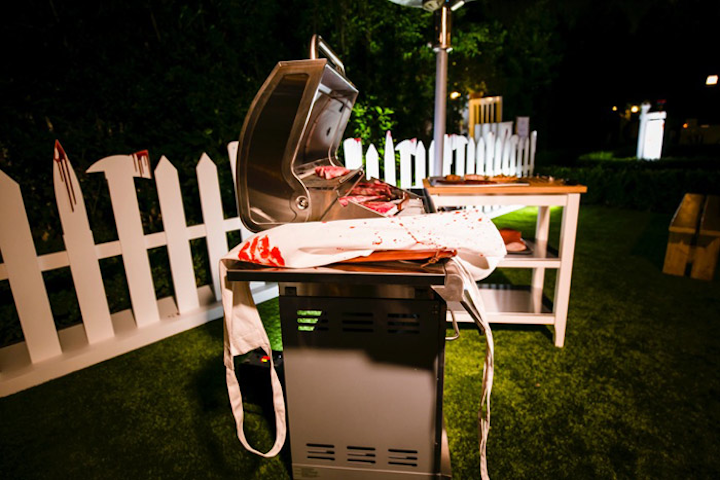 Photo: Marissa Joy Photography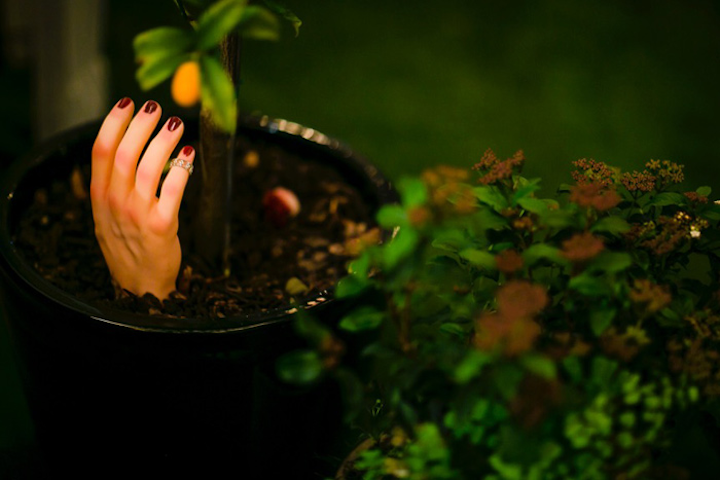 Photo: Marissa Joy Photography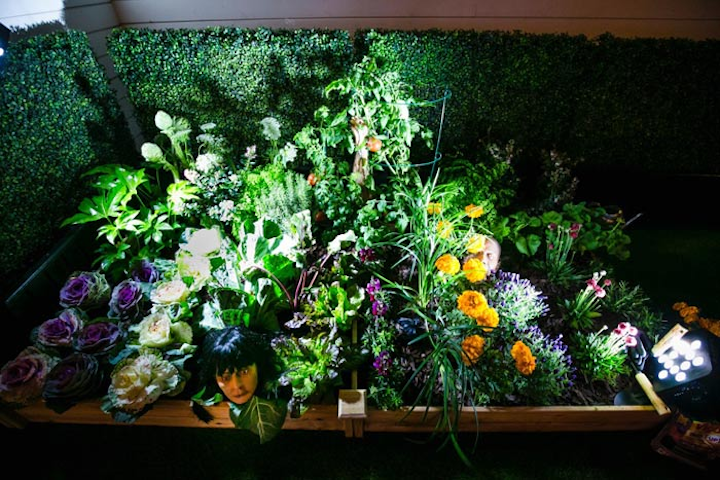 Photo: Marissa Joy Photography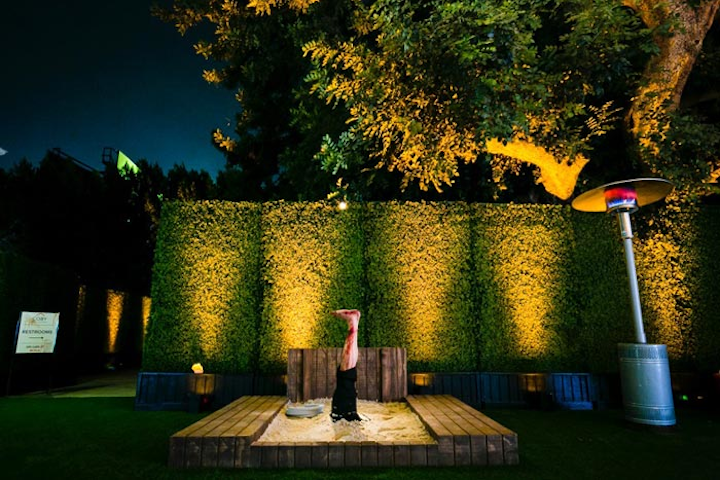 Photo: Marissa Joy Photography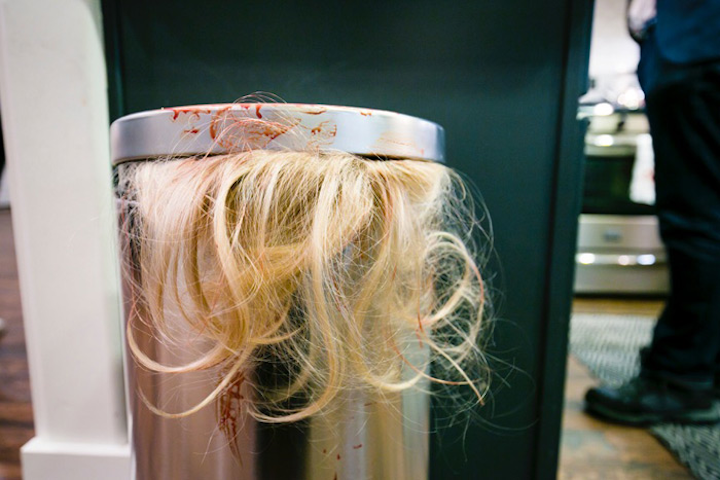 Photo: Marissa Joy Photography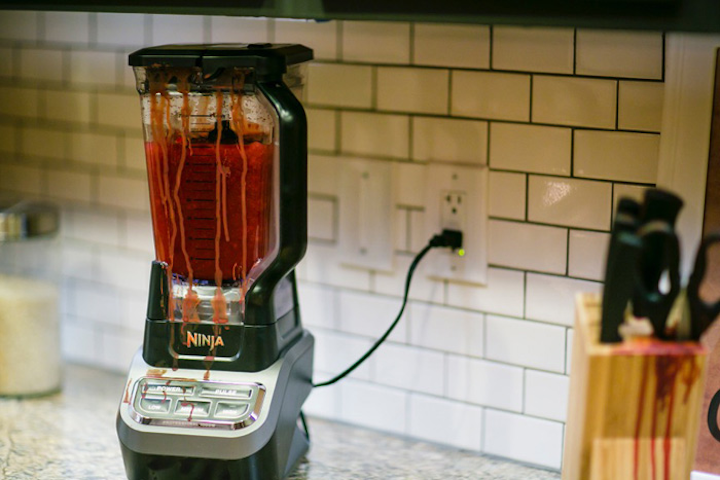 Photo: Marissa Joy Photography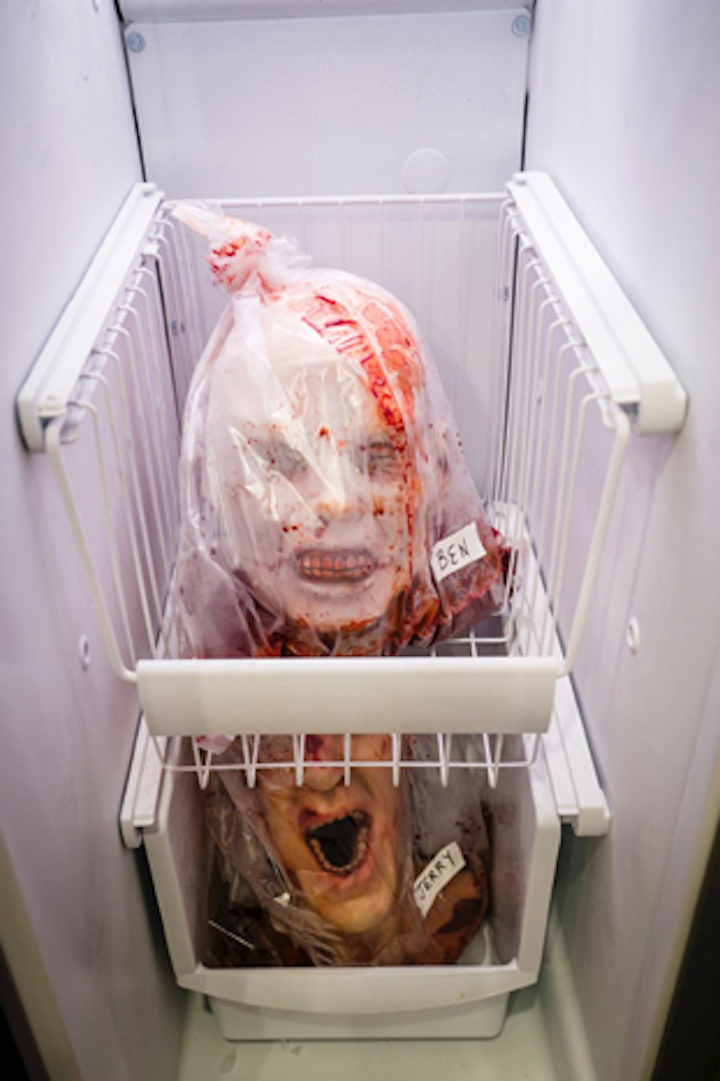 Photo: Marissa Joy Photography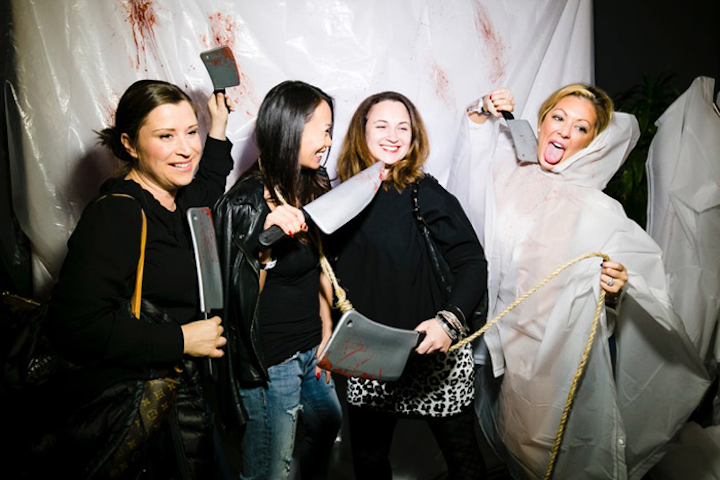 Photo: Marissa Joy Photography
Featured Venues/Suppliers: