How Netflix Transported Guests 300 Years in the Future at 'Altered Carbon' Premiere
The streaming service recreated the sci-fi series' fictional world, complete with cityscapes and laboratories as well as fun touches like tattoo stations and a drug-inspired entryway.
February 12, 2018
Netflix transported guests to a futuristic world during its Altered Carbon screening—and again during the after-party immediately following the show's unveiling.
The new sci-fi series is set more than 300 years in the future, when consciousness can be stored into a disk and implanted into a body other than one's own. And while the after-party didn't quite give guests access to that level of advanced (and nonexistent) technology, it did strive to create a world as close to the premiere episode's as possible—right down to the protagonist's drug-fueled night out.
The streaming service tapped Pen&Public's Liam Smith to help bring the fictional world to life for the February 1 screening at Los Angeles's Mack Sennett Studios. Smith thrust guests into the after-party's take on the fictional Bay City—the program's futuristic version of San Francisco—as soon as the credits rolled. Attendees walked down a hallway lit with a bevy of neon signs and abuzz with ambient city sounds pulled from the actual show and cut into a custom 8-track audio loop. The immersive experience continued when guests received special glasses that refracted the neon lights, multiplying visuals for a psychedelic effect that was a clever nod at the main character's experimentation with the drug of the future, Brain Grease.
Once past the hallway, guests found themselves in the heart of Bay City and its many temptations. Just as the protagonist decides to get a tattoo, guests too had the opportunity to get inked by celebrity tattoo artist Mister Cartoon, who let them choose among designs that subtly referenced the show.
Further on, guests came across the façade to the Raven Hotel, a recreation of the show's lodge-cum-brothel. An actor hired to play the hotel proprietor beckoned guests to the "hotel," a downstairs bar with burlesque dancer performances.
Elsewhere, event planners acknowledged the show's digitized consciousness premise with lab vignettes exhibiting X-rays of necks embedded with disks and fake bodies in plastic bags awaiting their new consciousness. Actors dressed as scientists and medical professionals worked the lab—and the bar—all while remaining in character and keeping guests entertained.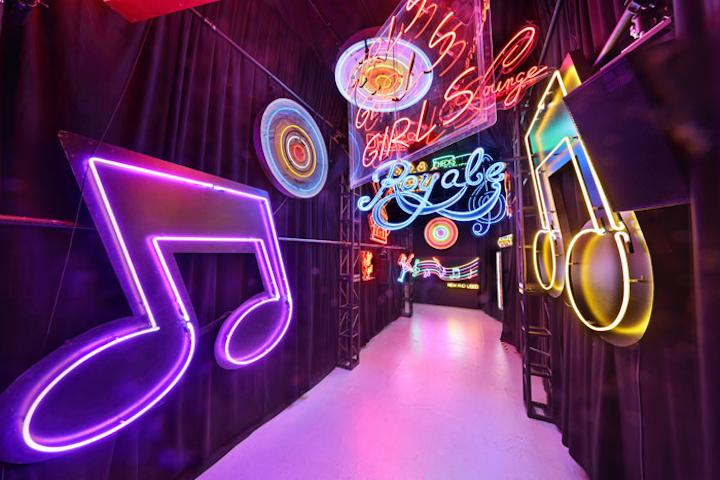 Photo: Line 8 Photography (All Rights Reserved)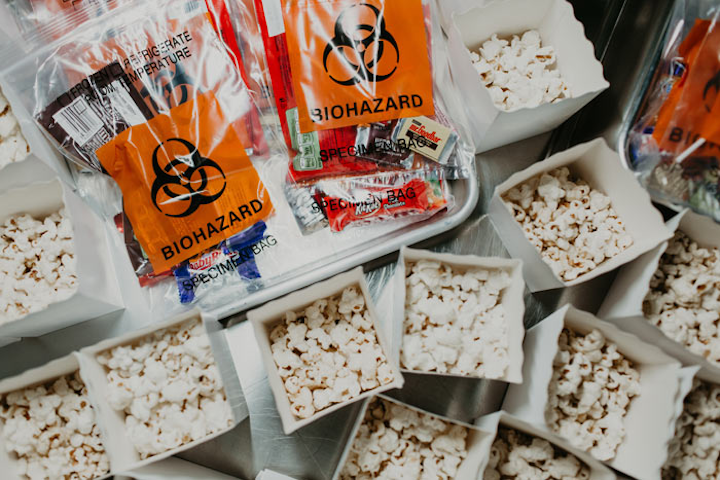 Photo: Emily Duncan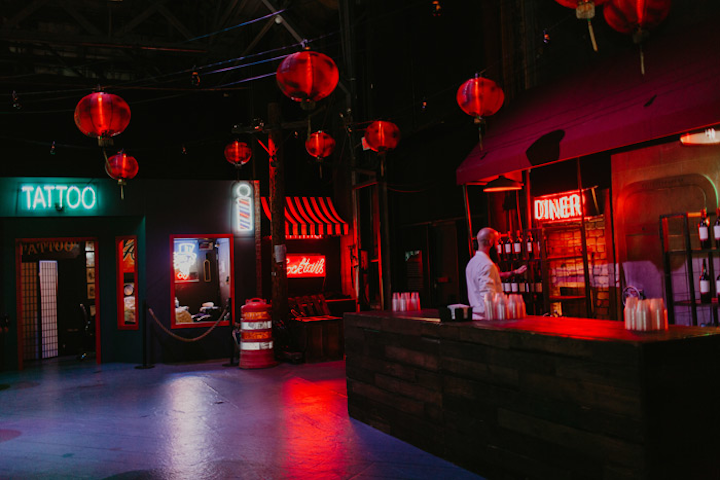 Photo: Emily Duncan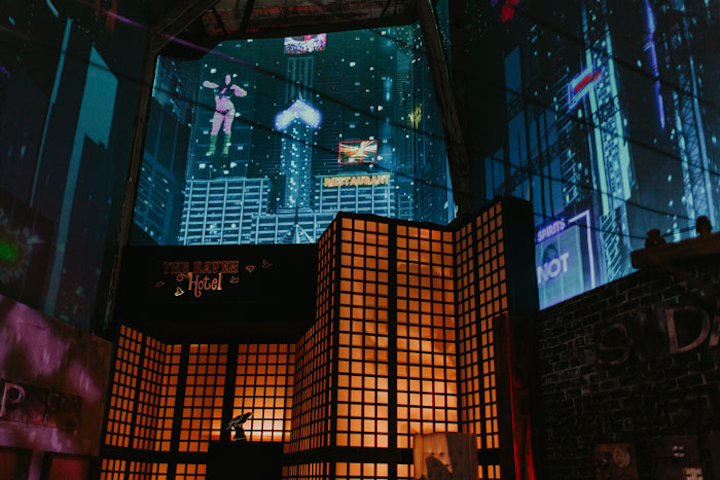 Photo: Emily Duncan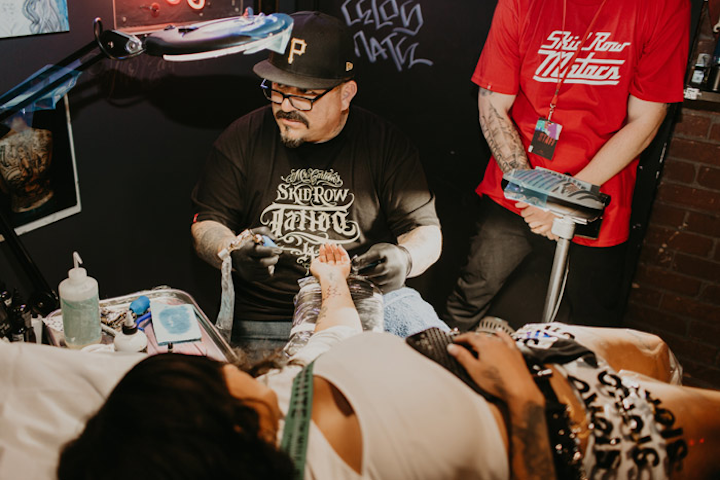 Photo: Emily Duncan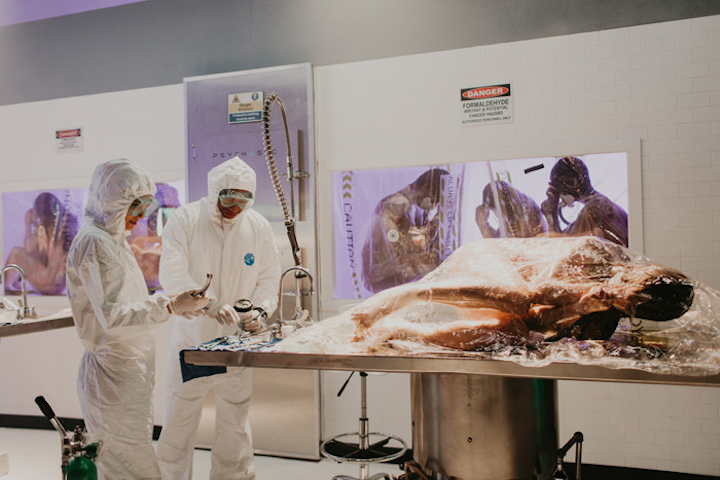 Photo: Emily Duncan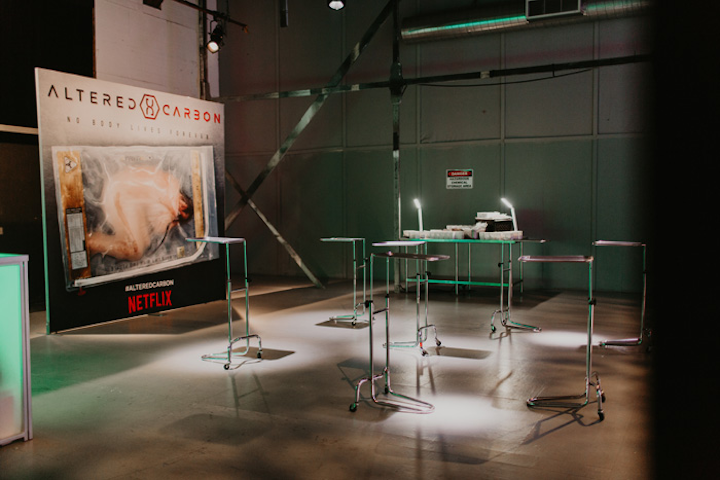 Photo: Emily Duncan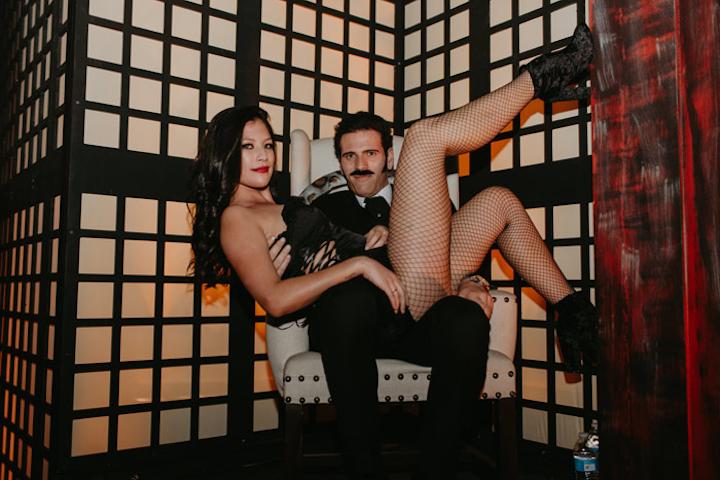 Photo: Emily Duncan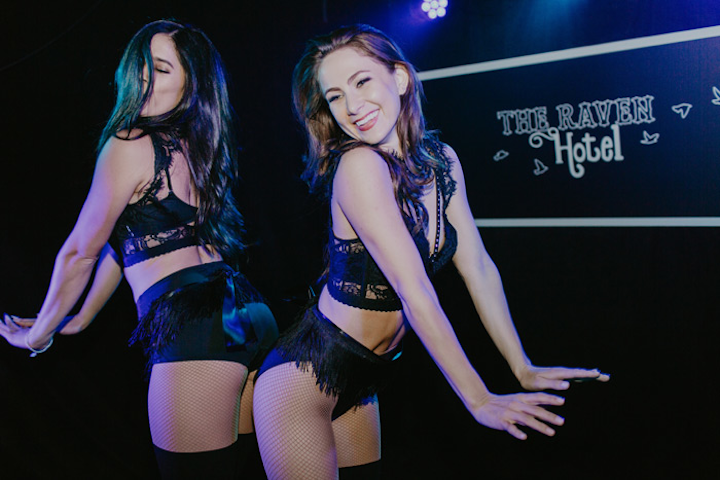 Photo: Emily Duncan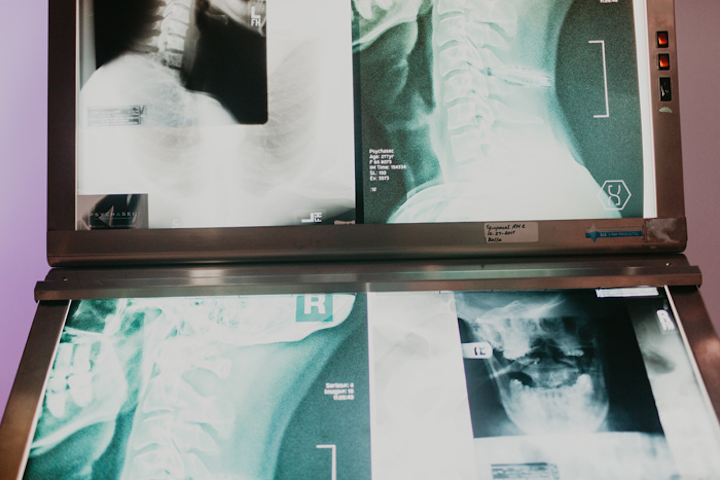 Photo: Emily Duncan
Featured Venues/Suppliers: