7 Aspects of Your Event's Social Media Activity That Really Matter
Find out how to go beyond just counting "likes" and "followers" to understand the true value of an event's social media strategy.
June 16, 2015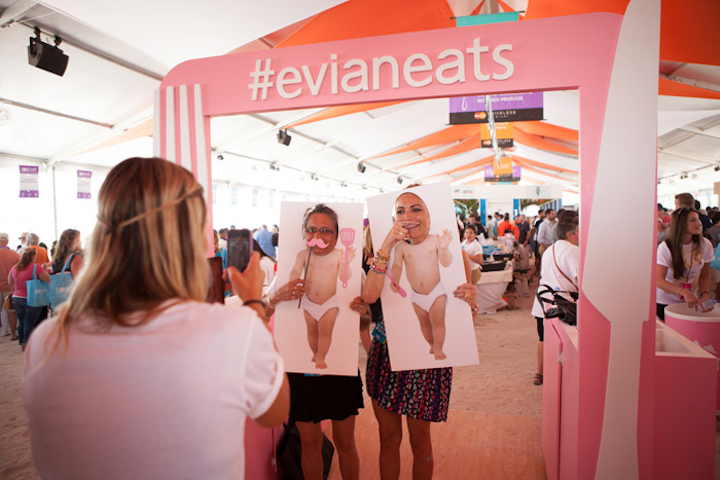 Photo: Elizabeth Renfrow for BizBash
Social media sharing has become a standard aspect of all sorts of events, from conferences and fund-raisers to trade shows and festivals. Every post on Twitter, Instagram, Facebook, and other platforms generates data that planners can use to better understand and improve the attendee experience. We asked four experts to explain what it means to go beyond quantitative measures, such as the number of posts and "likes," to a deeper, qualitative analysis of online activity. Chris Kerns is head of research and analytics for Spredfast; Jady Manibusan is a social media analyst for Brandwatch; Jeff Ramos is a digital creative director and brand consultant; and Reb Carlson is a social media strategist. All of them agree that any measurement strategy should begin with clear objectives. Once those are in place, they suggest these tips to collect meaningful data from an event's social media activity.
1. Evaluate social media throughout the event life cycle.
"You'll get a lot of different types of conversations that can get you a lot of different intelligence around what people are anticipating, what the actual delivery is, and what the takeaways are based on those different time slots," Kerns says.
2. Use sentiment analysis tools.
Companies such as Spredfast, Brandwatch, and others offer automated systems that can analyze the content of social media posts to determine underlying attitudes, emotions, and opinions.
3. Consider what is being posted.
An attendee who is sharing intelligent content from an event is more valuable than someone who is just checking into the venue. An analysis of what is being shared can also help planners adjust future programming. "If there are a huge amount of tweets about one speaker, I'd want to know why does this speaker have so much more attention and social media engagement around what they did as opposed to everybody else," Ramos says.
4. Understand who is talking about your event.
Listening tools can uncover information such as the gender, age, and background of people posting on social media. "Are they influential? Are they valuable? Are they the target group you were looking for, or is there a whole new group that you didn't even know were interested who are attending the event?" Kern says. And by understanding who is posting and the scope of their social reach, planners can identify people to develop relationships with in the future. "They can become advocates for your brand or your event," Manibusan says.
5. Look at engagement and sharing data.
Are some posts generating more shares than others? What types of content get the most activity, for example photos, or calls to action, or questions? This type of information can help planners understand how to engage attendees in the future.
6. Enable geolocation filters.
Location-based data can help planners understand if there are trends from certain areas within an event. For example, social media chatter can provide the first tip that guests think a room is too hot or a specific line is too long.
7. Assess long-term impact.
Many events aim to create an online community that stays engaged year-round. "If social presence is important, then looking at how many new audience members you retain from the event is really important," Carlson says. Peaks and drops in activity on social media can also indicate the sustainability of an event's online community.