Need Some Sanitation Inspiration? See How This Event Rental Company Is Upping Its Safety Measures
BizBash caught up with Washington, D.C.-based Perfect Settings to see how the team is implementing sanitation procedures and technologies to help make events safe again.
August 26, 2020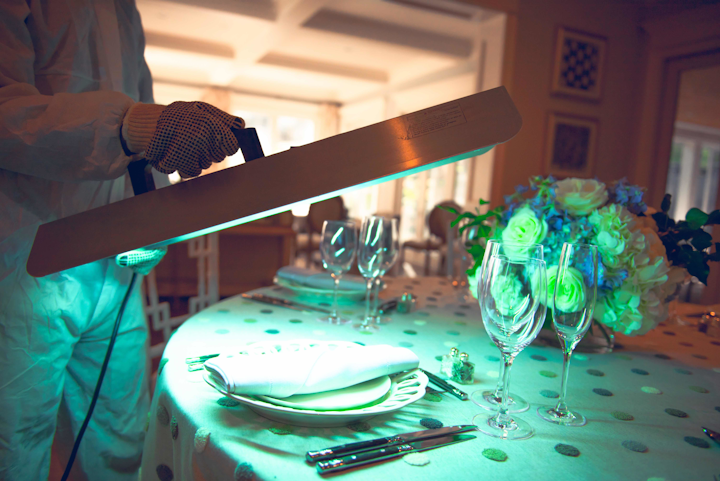 Photo: Weikerken Altema/Surpass Visuals
WASHINGTON, D.C.—Thanks to the "new normal," many businesses within the event industry are being forced to rethink their offerings and adapt them to meet new safety-forward standards—all with the goal of getting guests to feel comfortable returning to live events.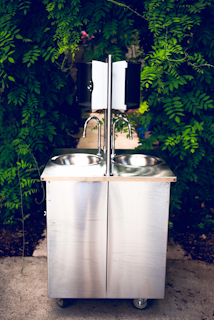 Rentable hand-washing stations are attached to wheels for easy mobility.Photo: Weikerken Altema/Surpass VisualsTake Washington, D.C.-based Perfect Settings, for example. Founder Peter Grazzini says, "Our ultimate goal is to make our clients and their guests as comfortable as possible at an event,"—which is precisely why the team at the event rental company has dreamed up new procedures and technology to help gatherings feel safe again. Think decontamination wand services, hand-sanitizing and -washing stations, Plexiglass shields, and more.
The decontamination wand services, available for rent, look like hand-held, chemical-free UVC light devices designed to kill viruses and surface microorganisms on everything from tabletops and bars to seating, silverware, and more. With this handy device, the company plans to sanitize all their equipment prior to each event, in addition to individually wrapping rentals in plastic and marking them as "sanitized." 
Also new to the company's list of offerings are touchless hand sanitizer and hand-washing station on wheels ("I think readily available hand sanitizers will be around indefinitely," Grazzini notes.); Plexiglass shields in 6-foot and 8-foot options to protect food stations and bars; smaller crews working together; and mandatory mask-wearing and social distancing measures.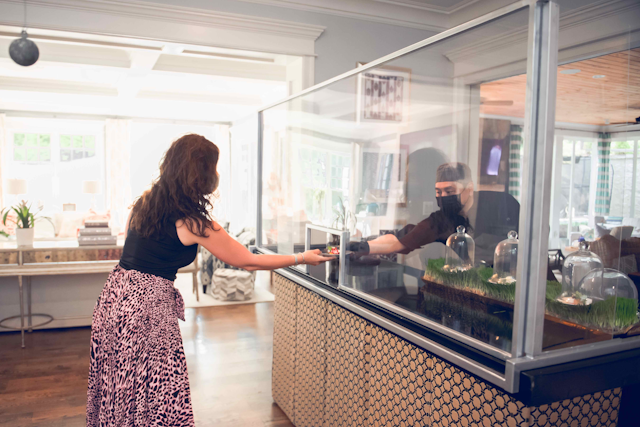 The team's Plexiglass sneeze and cough guards, available for rent, help protect food and drink stations. The shields come in 6-foot and 8-foot sizes to accommodate anything from buffet stations to bars.Photo: Weikerken Altema/Surpass Visuals