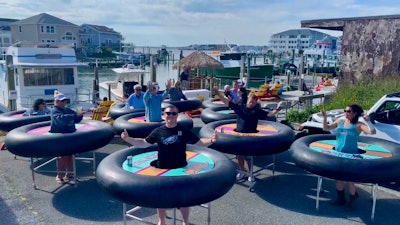 As bars and restaurants around the world begin to reopen, the owners, managers, and operators are being challenged to adhere to new physical distancing guidelines to prevent the spread of COVID-19. And folks are getting creative.
There are six-foot-wide cardboard crowns at a Burger King in Germany. Tiny personal greenhouses in Amsterdam. Vintage mannequins serving as seat fillers at the Inn at Little Washington in Washington, Virginia. And bumper tables at Fish Tales in Ocean City, Maryland.
The inner tube-like contraptions from Baltimore-based Revolution Event Design & Production became a bit of a viral sensation in recent weeks. But could they be popping up at future in-person events?
"Bumper tables were a by-product of brainstorming how to get the cocktail party back," said Revolution owner Erin Cermak. "For us, that portion of the event and the dance floor is where we see the most fun and laughter. Events are about so much more than a seated dinner at a five-foot round. But how to cocktail while maintaining the six-foot distance?"
Similar to the table ladies concept that's been a popular fixture at events, the bumper tables feature a flat surface with cup holders surrounded by a giant rubber inner tube, all resting on a wheelable structure. "We wanted to be able to be fully social while still maintaining the social distancing recommendations. The bumper edge adds a fun element as when you are in one you can't help from bumping into your fellow tables," Cermak explained.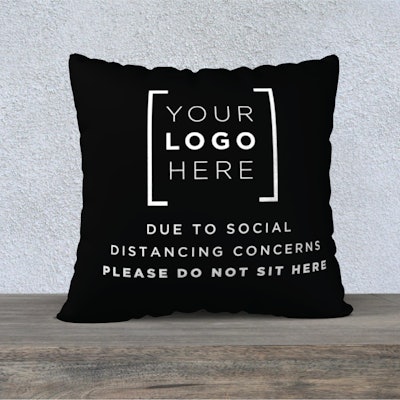 When COVID-19 initially hit, Revolution redirected its focus to creating products such as face shields, isolation gowns, and masks for healthcare workers and first responders to help mitigate the country's supply shortage. Now, the company is trying to imagine the future of the event industry. "What would our venue partners need in order to open? What could we create that would offer the guests peace of mind? How can we get back in business?" Cermak wonders.
Like other event design and rental vendors, Revolution has begun to develop a line of products—air scrubbers, hygiene stations, plexi dividers, and even social distancing pillows—to meet the anticipated demand. "It is a work in progress as we try and stay nimble with the changing restrictions and the resulting needs that arise," Cermak adds.
The company has already received inquiries from venues, planners, restaurants, museums, major league sports teams, and private individuals about the different products, says Cermak. "Everyone is interested in taking the baby steps that will lead to getting events back on track, but want to do it safely and compliantly."
Read on to learn about more event decor ideas and products that are designed for guest safety.
Bumper Tables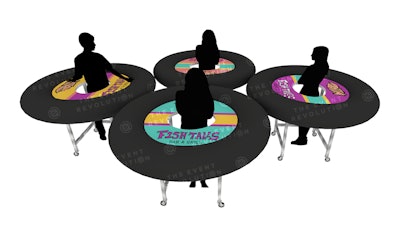 Rendering: Courtesy of Revolution Event Design & Production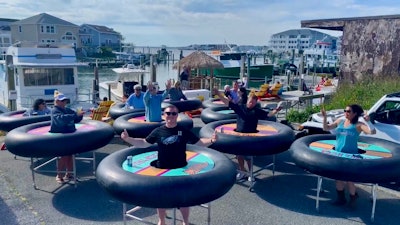 Photo: Courtesy of Revolution Event Design & Production
Bigger, Different-Sized Tables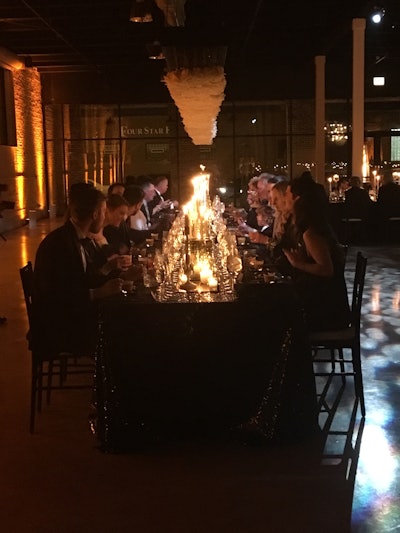 Photo: Courtesy of The Revel Group
Designer Velvet Ropes
Photo: Alberto E. Rodriguez/Getty Images for Disney
Strategic Greenery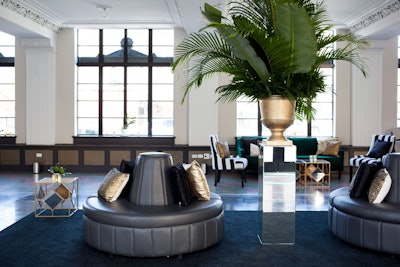 Photo: Courtesy of The Revel Group
Custom Masks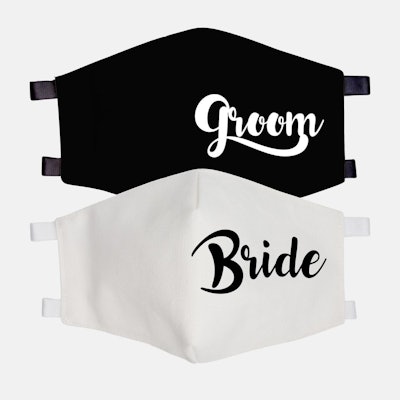 Photo: Courtesy of AlphaGraphicTee/Etsy
Plexi Table Dividers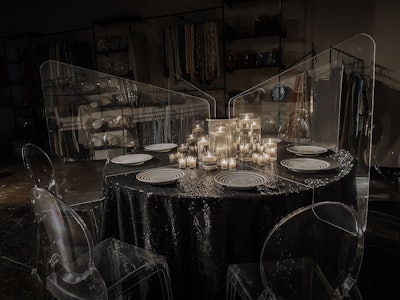 Photo: Courtesy of Revolution Event Design & Production
Social Distancing Pillows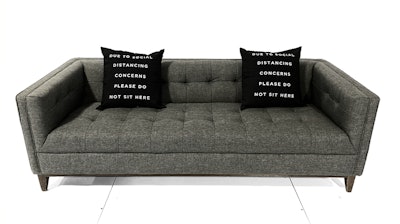 Photo: Courtesy of Revolution Event Design & Production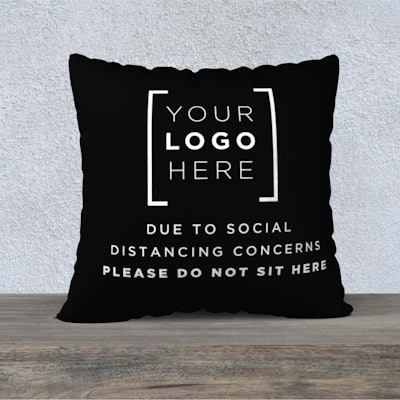 Photo: Courtesy of Revolution Event Design & Production
Branded PPE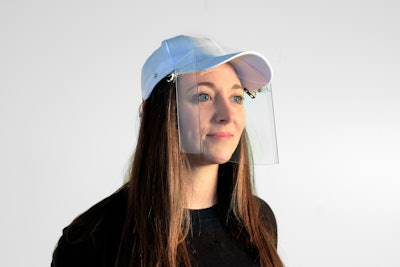 Photo: Courtesy of Syzygy Events
Food Station Shields
Rendering: Courtesy of Syzygy Events
Low, Lush Florals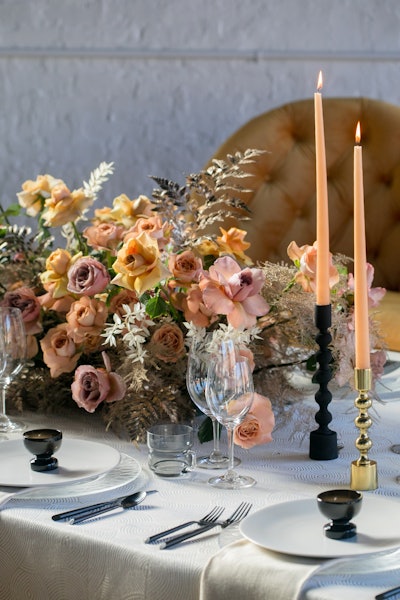 Photo: Courtesy of The Revel Group
Self-Serve Catering as Decor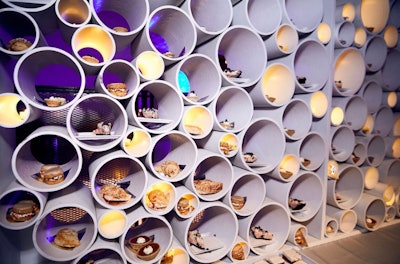 Photo: Courtesy of The Revel Group