Event and Meeting Planners Turn Out En Masse for a Day of Ideas, Networking, and Fun
July 11, 2008
More than 2,000 event and meeting planners and suppliers gathered at the sun-filled I.M. Pei South Wing of the L.A. Convention Center on June 5 for the second annual BizBash L.A. Event Style Expo & Awards.

The show provided attendees the opportunity to network, get inspired, have some fun, and find new ideas through education sessions, exhibits, an award presentation, and a cocktail reception. It truly lived up to this year's theme, "Your Next Great Idea Starts Here."
Doron Gazit's Air Dimensional Design team created a festive, welcoming entrance with inflatable decor including BizBash-branded air columns. Fete Accompli contributed to the ambience, providing white-leather furniture groupings with dynamic accents of pink and orange in the registration lounge area, in addition to sleek, mirrored accent tables.

The action-packed day started at 7:30 a.m. when E-Vents Registration's bar-code-scanning system opened in the main lounge area. House of Petals provided floral arrangements that decorated the registration tables, and SmartSource's registration equipment made for a smooth operation. All attendees received black, recycled polypropylene tote bags courtesy of Lounge22.

More than 400 planners attended educational sessions throughout the day, on topics ranging from marketing, design, and decor trends to legal issues and Gen 2.0. All sessions were well attended, and played off the "Next Great Idea" theme. Aramark provided the conference program breakfast, and C4 Consulting Inc. coordinated speaker involvement. Audiovisual equipment was supplied by S.I.R.

Tracy Kwiker, founder and president of Pivotal Events, led the second morning education session, discussing "The Business of Events: What Every Planner Needs to Know." Pivotal also joined the BizBash team in coordinating on-site logistics, volunteer recruitment, and event management.

At 9:15 a.m., Marissa Gluck, founder and managing partner of Radar Research, led the technology-forward "Gen 2.0: Join the Viral Marketing Revolution" session, which offered knowledge of the viral marketing revolution and best practices for use in the event and meetings industry. IML supplied handheld devices that captured audience poll results and further engaged attendees.

The general session opened at 10:15 a.m. with Broadway-influenced entertainment via Las Vegas from Entertainment Plus, filling the stage with colorful performances. The 2008 BizBash L.A. Hall of Fame inductions honored John Chuck, president, C.E.O., and founder of Entertainment Lighting Services, along with Patricia K. Ryan, founder of Party Planners West Inc. Other inductees included Michael Stern, executive vice president and general manager of Classic Party Rentals, and Katy Sweet, owner and president of Katy Sweet & Associates Inc. Each inductee was presented with an inscribed silver charger acknowledging his or her significant contributions toward furthering the event industry.

Immediately following the induction ceremony, Lynda Resnick—the marketing mind behind brands like Pom Wonderful and Fiji Water—took the stage for her keynote presentation. She shared strategies that she has employed at high-profile events such as the Golden Globe and Emmy awards to ultimately make her brands into household names. Resnick offered keen insights into today's competitive marketplace and shared tips for marketing success.

The trade show floor opened at 11 a.m. and featured 175 event suppliers displaying the latest and greatest event-planning products and offerings. From flowers to furniture to production companies to DJs, the floor was packed with suppliers. Exposition services and exhibitor management were provided by GES. Branam Enterprises provided the elaborate rigging and truss used on the main stage. Excitement was evident all over the show floor as suppliers and venues met with customers, made new contacts, and showcased their products.

The main-room stage, furnished with new ICE chairs by Classic Party Rentals, was decorated with a new product from Robert Fountain's Velon Designs, which featured an upscale, custom design printed with a Louis Vuitton-inspired pattern. West Coast Drape sectioned off the main stage with large dramatic black draping. The audiovisual team for the day consisted of LA Sound (handling audio) and ELS and ShowPro (who took care of lighting). Lighting was designed by Q1 Designs, and Firefly complemented the decor for the general sessions with extensive screen design. Brightroom Inc., the official show photographer, captured the essence of the show in pictures and online posts.

The main lounge in the center of the trade show floor was fully furnished by Lounge22, offering a sleek, edgy area for attendees to relax. Two 40-inch flat-screen plasma TVs from AV Concepts added to the sophisticated feel.

Attendees flocked to the two mini sessions held on the trade-show floor. Youngsong Martin of Wildflower Linens gave participants a sneak peek into trends in table and chair designs for next season. Steve Paster of Alpine Creative Group discussed how to create a successful invitation within a limited time frame. Both sessions were packed to capacity.

At 2:30 p.m., the main lounge in the center of the floor transformed into an author's lounge hosted by Borders, where Ruthanna Hopper and Amanda Goldberg signed copies of their book Celebutantes.

At 4:30 p.m., former Miss America and news veteran Tawny Little acted as M.C. for BizBash L.A.'s Event Style Awards ceremony on the main event stage. Lucent Dossier Vaudeville Cirque, with DJ Imagika spinning the accompanying music, filled the stage with an amazing performance featuring Busby Berkeley-esque fire effects.

As the crowd gathered, they were seated before a stage designed by show producer Honeysweet Productions, who coordinated the design and operation of the main stage and talent. The crowd looked on eagerly as 14 recipients were presented with the B-shaped awards, created by Academy Engraving. A panel of distinguished industry judges gathered at Sofitel Luxury Hotels in early April to review and judge the record number of entries and cast their votes. To find out more, read about the Event Style Award winners.

At 3 p.m. on the main stage, attendees were invited for a sneak peek "Go Behind the Scenes in the World of Mega Events." Erick Weiss, president of Honeysweet Productions, led the discussion and was joined by an exciting panel including Branden Chapman, vice president of production and process management at the Recording Academy; Len Iannelli, vice president of special events, marketing at 20th Century Fox Film Corp.; David Wellington Finch, CMP, sourcing and compliance manager of meetings and conventions at Amgen; and Judi Froehlich-Pascoe, director of business development in the Americas for BCD Meetings & Incentives, and managing director of the L.A. eWomenNetwork.

In the evening, attendees were treated to a cocktail reception sponsored by Boston Coach to celebrate the events that dazzled L.A. this year. Liquor sponsor VeeV served its sophisticated liquor chilled neat, on the rocks, or in mixed drinks and martinis. Aventura, the off-premise branch of Aramark, complemented the cocktails with elaborately displayed hors d'oeuvres.

BizBash would like to thank the Los Angeles Convention Center and our exhibitors, sponsors, and attendees, who made the event a tremendous success. The second annual BizBash L.A. Event Style Show Expo & Awards proved to be bigger and better, with record attendance numbers, proving that L.A. is a thriving event marketplace. BizBash also thanks Zoomerang, the official survey sponsor: With their software, BizBash solicited feedback from attendees and exhibitors, and will use this valuable input to make next year's show bigger and better. See you then!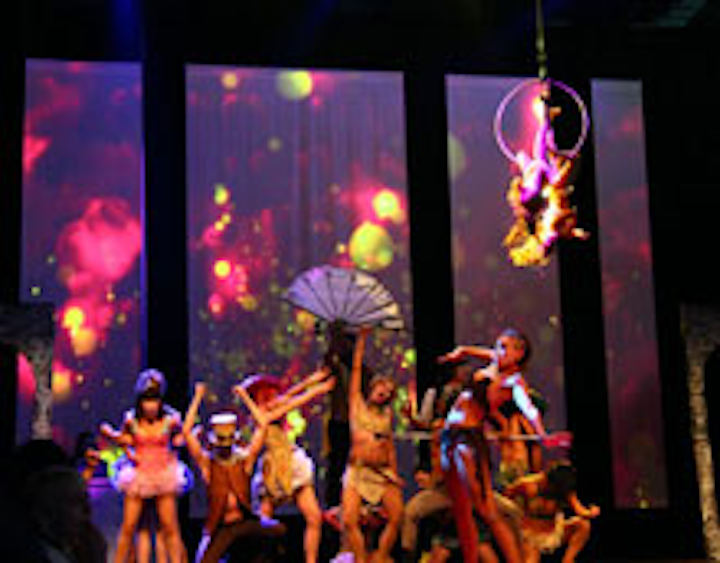 Photo: Terry Pratt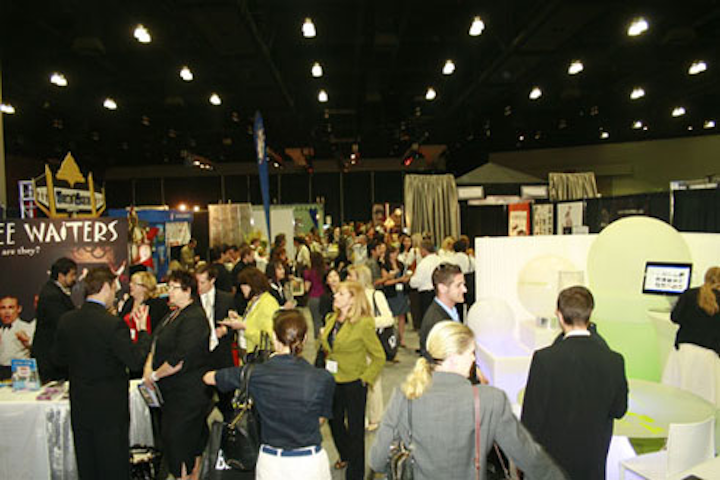 Photo: BizBash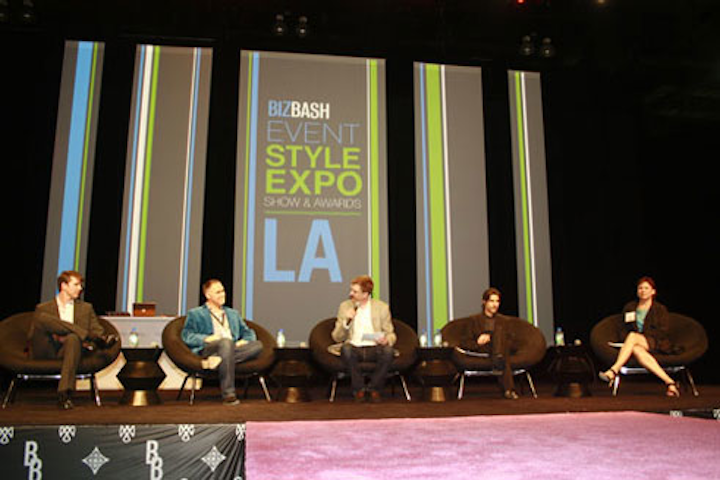 Photo: Brightroom Inc.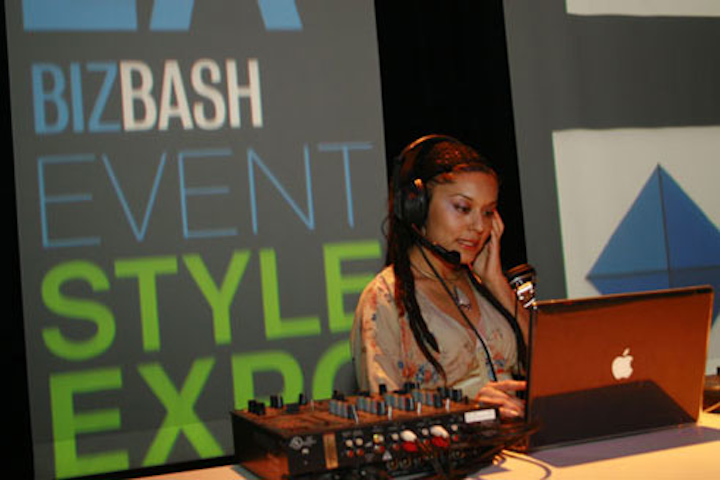 Photo: Brightroom Inc.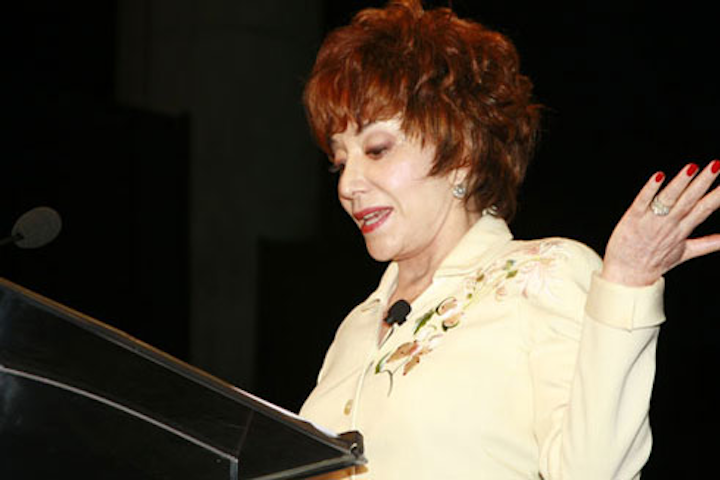 Photo: Brightroom Inc.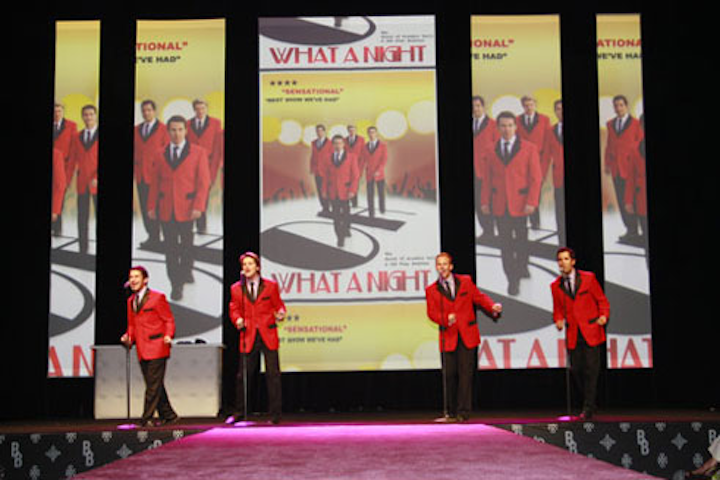 Photo: Brightroom Inc.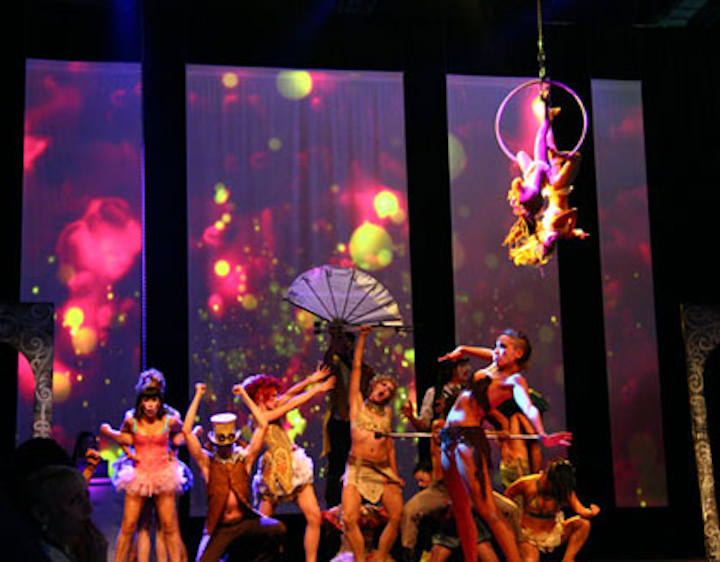 Photo: Terry Pratt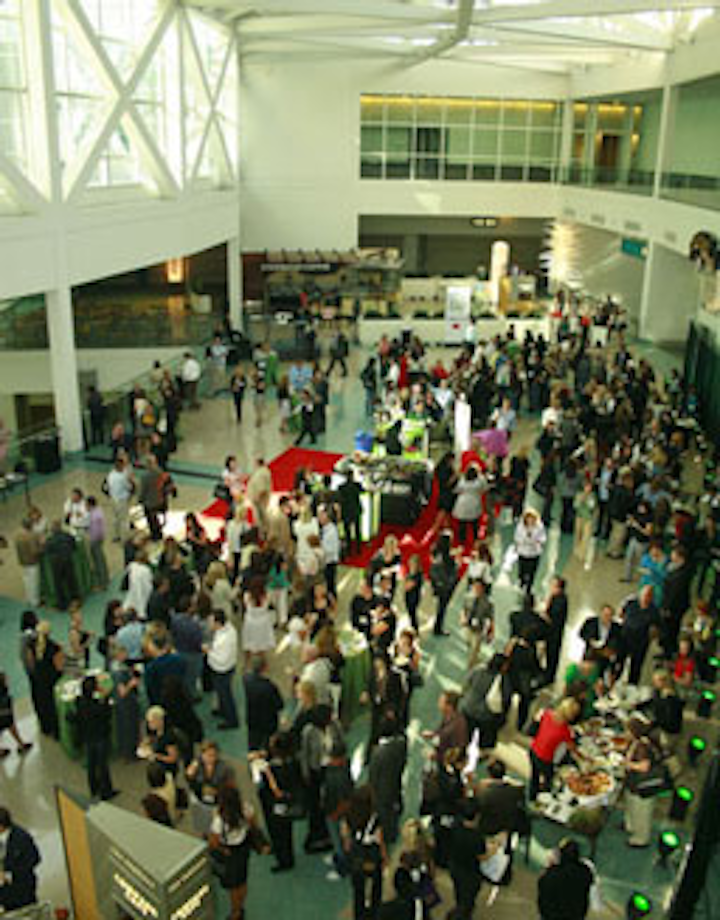 Photo: Brightroom Inc.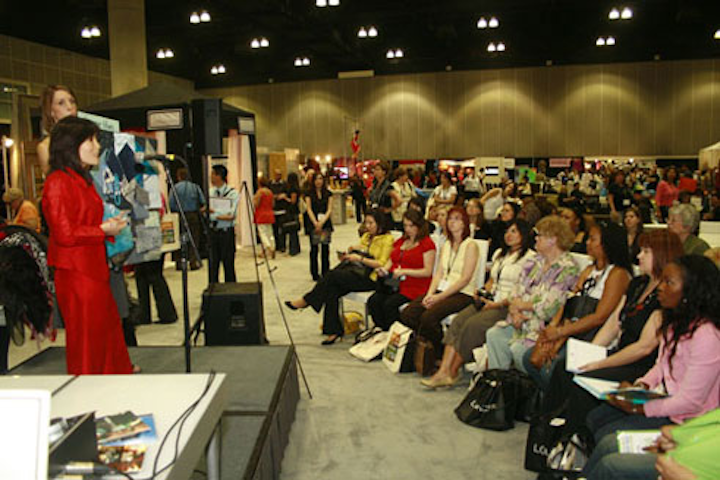 Photo: Brightroom Inc.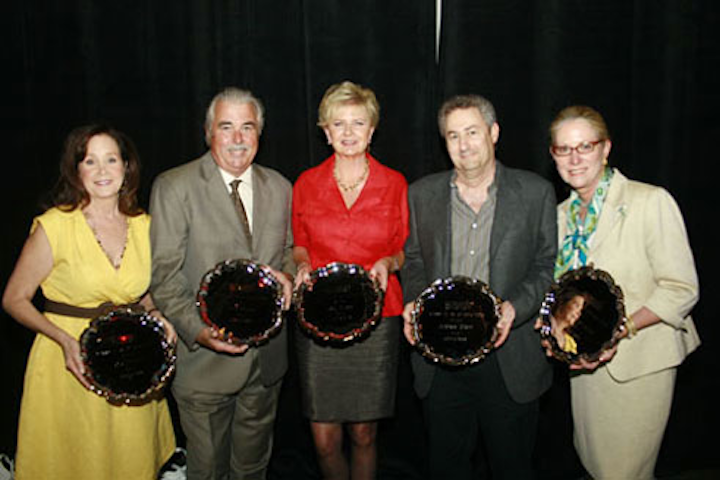 Photo: Brightroom Inc.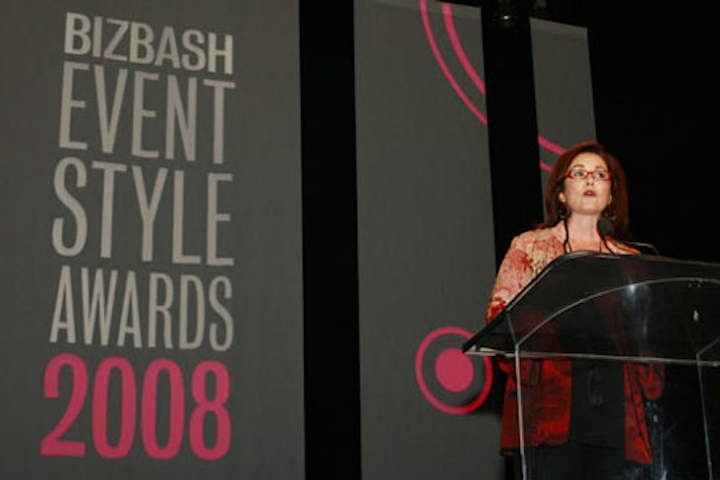 Photo: Brightroom Inc.
Featured Venues/Suppliers: