BizBash's New York Expo & Awards Invigorates Planners in a Full-Day Event at the Javits Center
December 1, 2009
BizBash's New York Expo, held October 21 at the Javits Center, teemed with energy and excitement for events in the Northeast, with a full day of education, exhibits, entertainment, and networking. Nearly 3,000 members of New York's event industry gathered on the floor of Exhibit Hall 1A of the Javits Center for the ninth annual event, which also included the city's annual Event Style Awards.
The anticipation began with exhibitor move-in and setup the day before, expedited by Metropolitan Exposition. That evening, Hudson Terrace hosted hundreds of attendees for a preparty that featured cocktails, hors d'oeuvres, and beats mixed by Skam Artist DJs. The venue, conveniently located just minutes away from the Javits Center, featured a stylish indoor and outdoor patio space with sunset views. Out-of-town guests flew in on Continental Airlines and stayed at The New Yorker, Residence Inn by Marriott Times Square, or Hampton Inn Times Square, three of the event's hotel sponsors.
On the day of the show, attendees were beckoned to the expo by a video billboard displaying the event's colorful sunburst branding, which could be seen for blocks. They arrived at the Javits Center to find a registration area replete with modern furnishings from Cort Event Furnishings. With options ranging from sleek leather-and-steel chairs to glass LCD pillars that changed colors, the stylish designs complemented the contemporary feel of the area.

This year's show theme, "Bash the Expected," encouraged planners to think strategically, providing practical advice on creating events with limited resources. BizBash's staff created buzz before the expo with elegant printed invitations designed by Alpine Creative and social media such as Facebook and LinkedIn. Special offers posted on industry sites, Twitter, and BizBash.com announced speakers and updates to the schedule.

E-vents Registration's team sped attendees through the on-site registration process using a bar-code-scanning system with hardware and printers supplied by NMR Staging & Events. American Express sponsored online preregistration, while Allegiance Protection Group handled on-site security. All attendees received badges with lanyards printed with the Stone Security Services logo and white recycled polypropylene tote bags with plenty of room for brochures and giveaways from exhibitors. The show bags included literature from M&M Mars and offers from Brightroom photography and FreshDirect.

After enjoying a continental breakfast, nearly 400 planners attended the education sessions that started shortly after 8 a.m. Illumination Marketing + Events L.L.C. handled education management, making the concurrent morning and afternoon conference sessions flow smoothly.

Attendees participated in education sessions such as "Catering Trends: A Comprehensive View of Current Trends in the Event Industry," which saw standing-room-only attendance as Joe Cozza, president of the New York chapter of the National Association of Catering Executives, facilitated a panel of New York's top catering executives. The group discussed food and beverage trends, as well as the wave of teambuilding and charitable formats becoming popular in the new economy. Panelists were Meredith Barsky, director of catering for Pier Sixty and The Lighthouse; James Dale, senior director of catering, eastern division, Hyatt Hotels; Cheryl Kahn Brocco, director of catering for Bridgewaters, Twenty Four Fifth, and the Reach Resort; and Charles Barrett, director of catering sales for the New York Marriott Marquis.

Ray Hansen, director of iml, led a session titled "New Media in Practice: Putting Social Media to Work for Your Events," giving attendees information on building their personal brands and on why contributing to online conversations on sites like Facebook, LinkedIn, and Twitter is so important in today's technology-focused world. Hansen incorporated iml's polling device into his presentation, obtaining on-the-spot feedback from session attendees.

Attendees gathered beneath an enormous crystal chandelier and were flanked by LCD color-changing columns, all provided by Dazian Fabrics, right before the start of the morning general session at 10:15 a.m., sponsored by Dave & Buster's. The session opened with a brief yet captivating performance by Quick Change Act, represented by BongarBiz. This part magic, part dance duo left audience members asking each other just how the performers were able to run through a multitude of split-second costume changes right before their eyes. The main stage was dressed in an elegant silver custom-pleated Austrian stage curtain and surrounding room drape, specially created for BizBash by Rosebrand and now in stock.

Stage production and technology management was provided by Impact Arts Event Group. BML Blackbird Theatrical Services handled AV services on the main stage and teamed up with video media designers Glow Design Group to create a visually pleasing experience for attendees. BML also debuted high-tech Bose speakers that produced excellent sound in a compact design.

The official program began with the induction of the 2009 New York Hall of Fame. This year's inductees were Anthony Napoli, president and owner of Briggs Inc.; the Robin Hood Foundation; and Katharine Stapleton, executive director for the Greater New York chapters of H.S.M.A.I. and M.P.I. Each inductee was presented with an inscribed silver charger acknowledging their contributions to the New York event industry.

Immediately following the induction ceremony, Chad Kaydo, editor in chief of BizBash, took the stage for his presentation "The Latest Trends in the Changing Events Landscape." Kaydo shared some cool ideas from events covered in BizBash during the past year. David Stark, president and creative director of David Stark Design & Production, joined him onstage and inspired attendees with examples of his work and how he transforms everyday items such as cardboard, film, and Post-It notes into magical event decor.

The show floor opened promptly at 11 a.m. for exhibitors to showcase their venues, products, and entertainment ideas. Attendees interacted with on-floor entertainment including the Grasshoppers and Mirror Man by Acroback Productions, and two life-size M&M's who posed for pictures. They also visited the BizBash bookstore from Breakpoint Books, which featured tools of the trade for event planners, as well as book signings with speakers. Nearby, attendees starting tweeting with help from the Twitter Lounge experts, including Diana Gould Ltd., Fifth Avenue Digital, The Glazier Group, and Pink Inc., while onlookers watched a live event scroll on the BizBash Twitter feed.

In the afternoon, the mini stage was a flurry of activity, with several 20-minute sessions that educated and entertained. Among them were "10 Cost-Saving Ideas for Entertainment," with Michael Bongar, president of BongarBiz; "An Event to Remember: Designing Spectacular Events," with Jerry Sibal, owner and president of DesignFusion; and "The ABCs of Furniture Rental," with Rhonda Cosaluzzo, rental consultant for AFR Furnishings. These sessions were interspersed with entertainment including Unexpected Boys, a musical tribute to Frankie Valli and the Four Seasons presented by Bella Notte Entertainment, and La Femme Classique, a female string group presented by Elan Artists that specializes in a fusion of contemporary and modern lounge styles.

As the afternoon continued, the show floor remained crowded and energized as planners and exhibitors connected. Attendees relaxed in a stylish floor lounge designed by AFR Furnishings, while enjoying the sounds from Skam Artist's DJ booth. The lounge featured three seating areas that replicated the show theme with materials ranging from pale yellow leather to blue suede, complemented by lush fabrics and throws. Jerry Sibal of DesignFusion provided the floral accents for the area, in addition to those provided on the mini stage and throughout the show floor.

The education sessions resumed at 2 p.m., and planners packed the rooms for sessions such as "Don't Let This Happen to You: War Stories From Event Veterans" and "Michael Cerbelli's: Hot Event & Entertainment Ideas 2009". The 3:15 p.m. afternoon general session, again sponsored by Dave & Buster's, featured Rockwell Group president and founder David Rockwell. Rockwell wowed the audience as shared how he translated his love of the theater and public spaces into his work on the book Spectacle. The book is a collection of images and stories that portray how celebrations and rituals worldwide can bring people together for experiences that become unforgettable, larger-than-life events.

As the show floor wound down, the main stage heated up once again as the BizBash Event Style Awards were bestowed to New York area events. The award presentation, sponsored by Classic Party Rentals, began at 5 p.m. with an encore performance by Quick Change. The award judging took place at Planet Hollywood, where a panel of New York event industry professionals and BizBash editors reviewed and judged entries in 18 categories.

Winners received elegantly designed crystal B-shaped awards etched with their category, year, and BizBash logo. The awards were custom crafted by Society Awards, creators of the Golden Globe awards. 
 
To view a list of winners, please see related coverage on BizBash.com.

Immediately following the Event Style Awards, attendees made their way to the debut of SIR Stage 37. The soundstage, just steps away from the Javits Center, hosted a final cocktail reception to celebrate the award winners. Guests took the opportunity to unwind and mingle while enjoying SIR Stage 37's entertainment and cocktails mixed with Skyy Vodka. Brightroom, the official photographer, captured all of the action, from the preparty to the post-expo celebration toast.

BizBash thanks the Javits Center staff, official Event Style Awards sponsor Classic Party Rentals, and exhibitors, sponsors, and attendees—all of whom made the New York Expo & Awards an event to remember.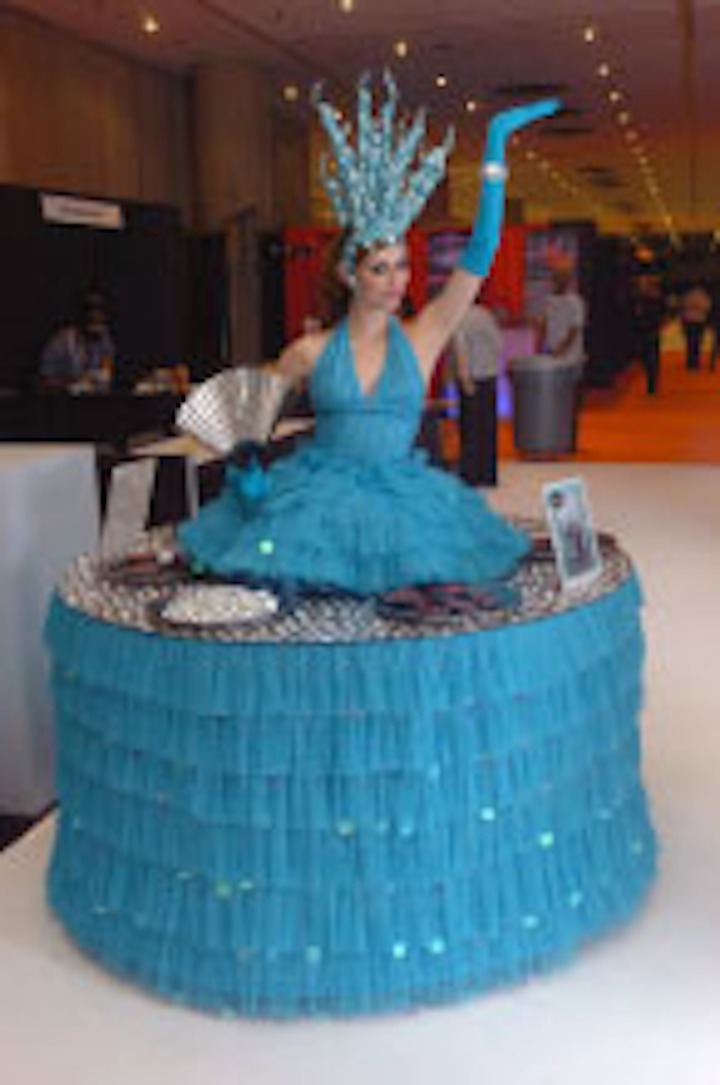 Photo: Brightroom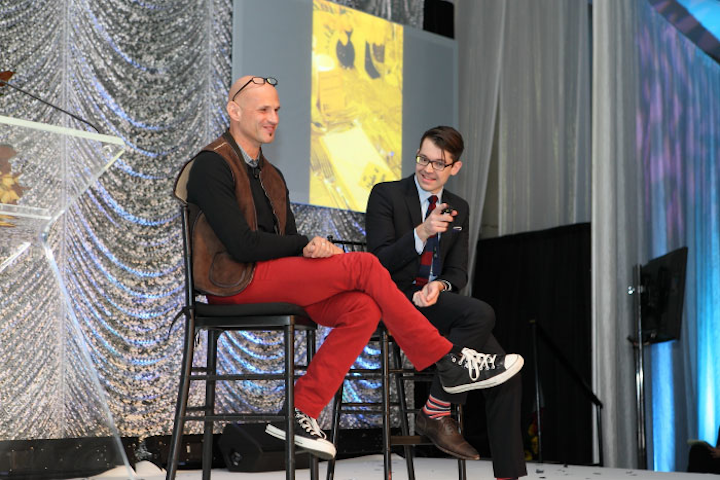 Photo: Brightroom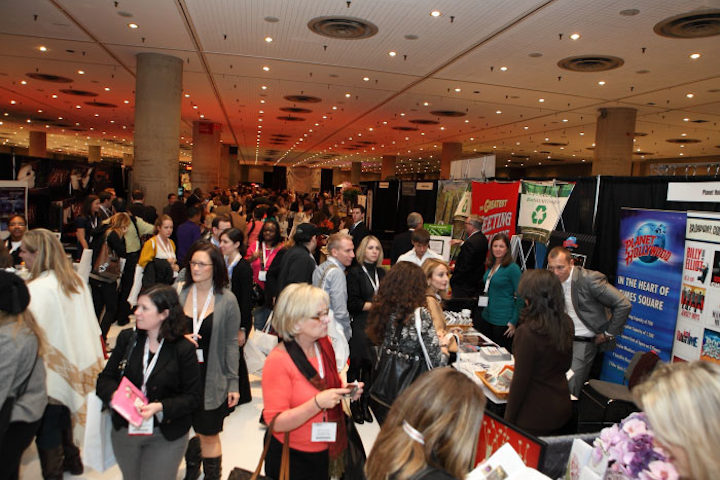 Photo: Brightroom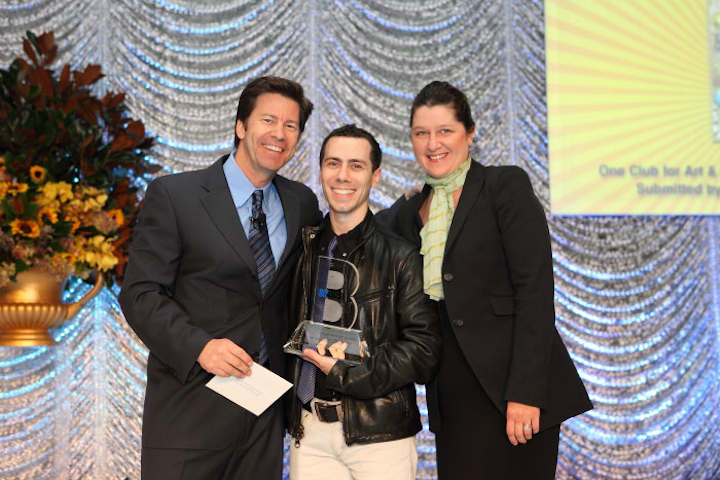 Photo: Brightroom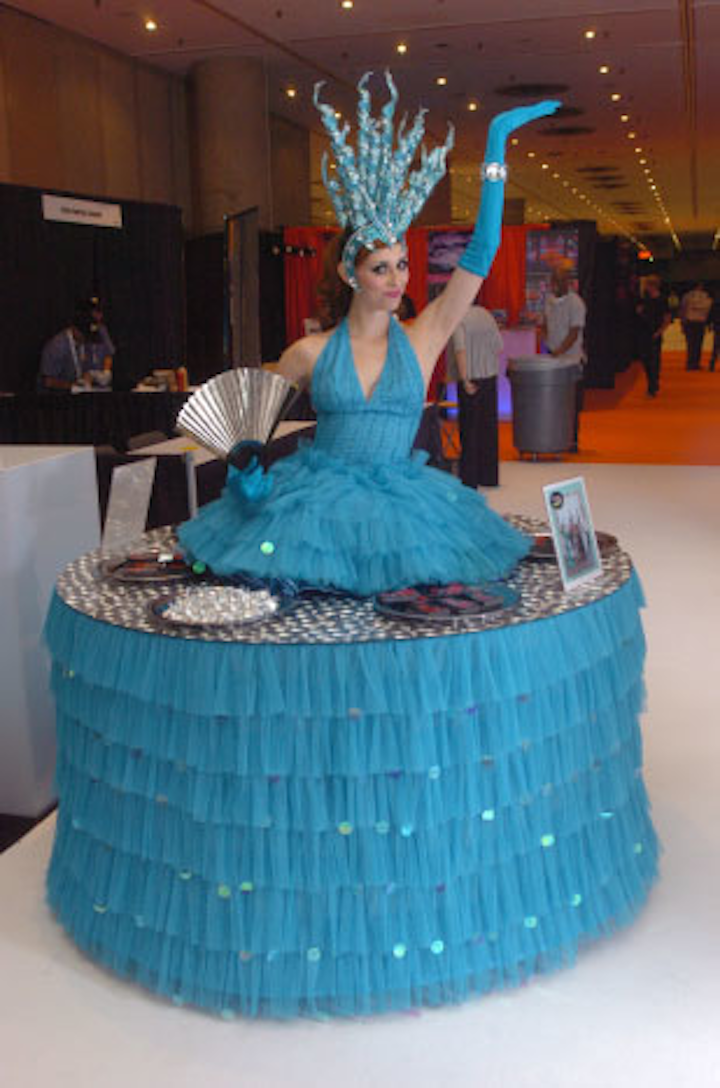 Photo: Brightroom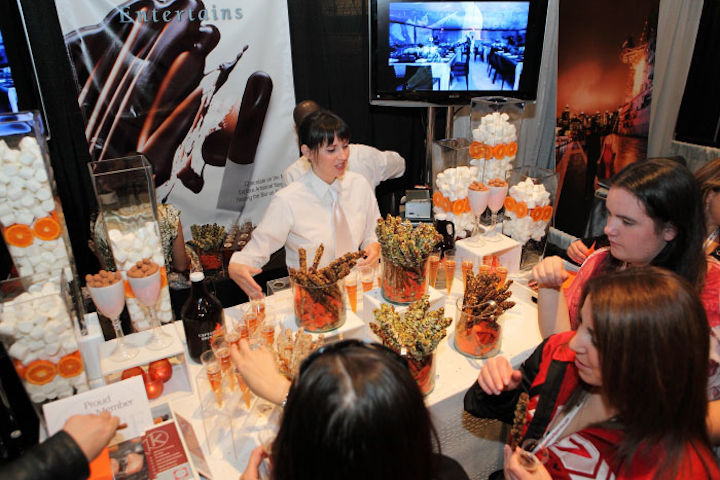 Photo: Brightroom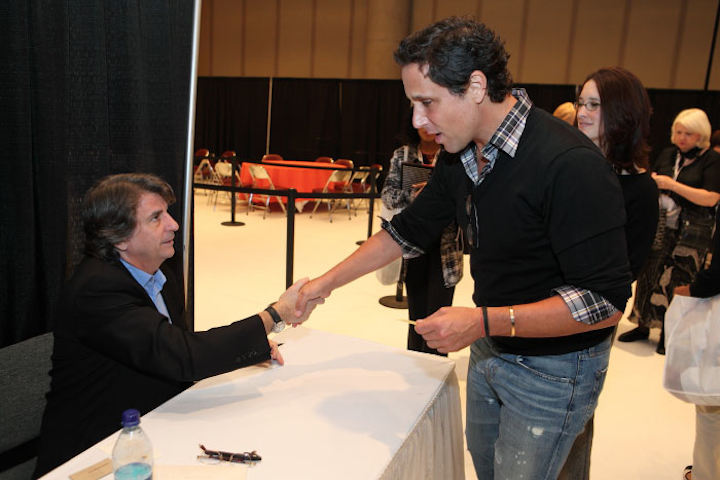 Photo: Brightroom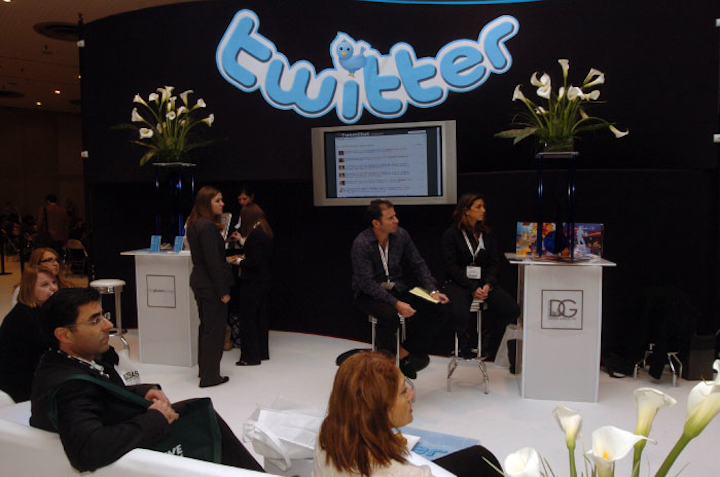 Photo: Brightroom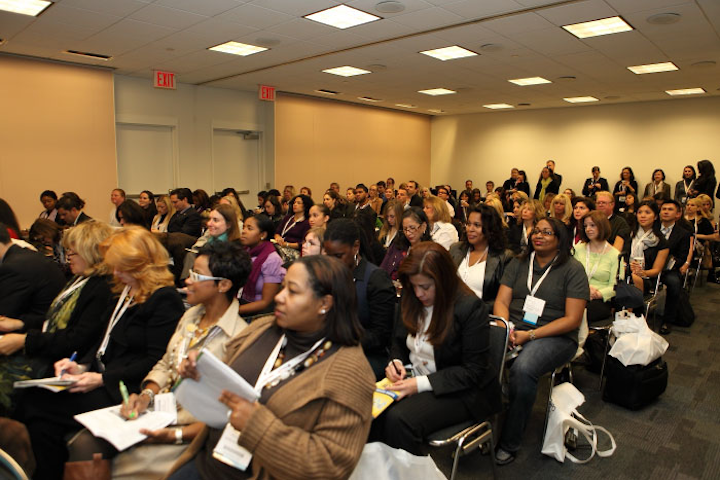 Photo: Brightroom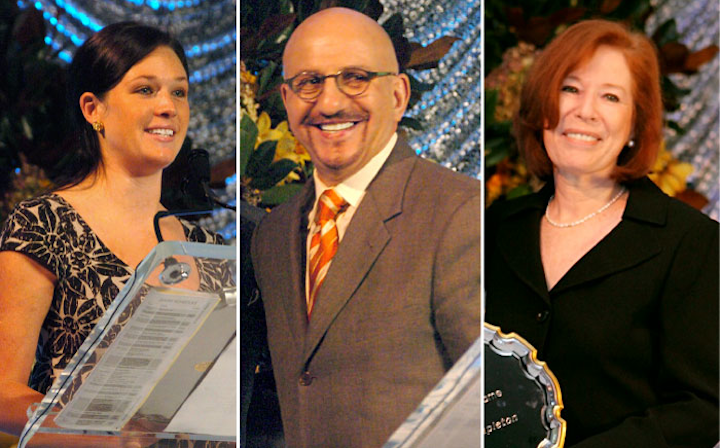 Photo: Brightroom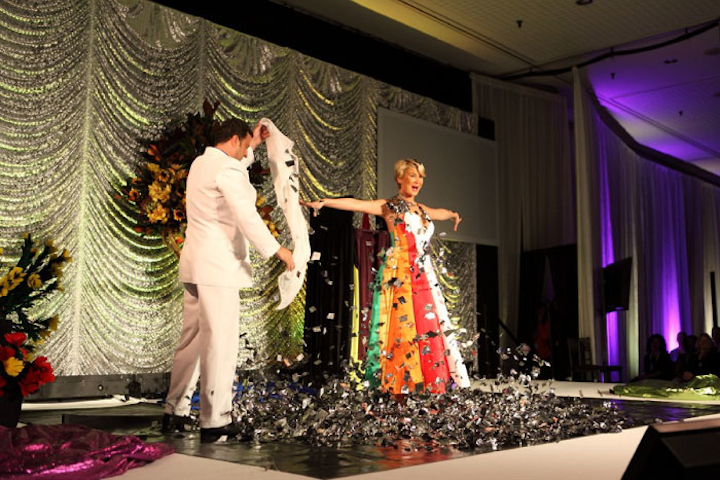 Photo: Brightroom
Featured Venues/Suppliers: