Syfy Promo Attracts Mall Gawkers for Special Effects Makeup Demos
January 25, 2011
To promote Face Off, its new competition reality series debuting on January 26, which will showcase the artistry of special effects makeup, Syfy took to the Grove on Thursday, for a consumer event designed to stop Starbucks cup- and shopping bag-clutching passersby in their tracks. Syfy senior vice president of brand marketing Blake Callaway worked with Minneapolis-based agency Fallon, who tapped TH Productions for the production of the public event, which began at 10 a.m. and lasted through the day.
A half-moon-shaped, 30-by-10-foot area at the Grove, with logos both front and back, was the backdrop for the event, where makeup artists did a live demonstration, creating transformations that allowed attendees to see various stages of the intricate application process at any given time. Live models were transformed into fantastical creatures inspired by four different elements of nature: plant, animal, sky, and earth. Managing makeup artist Bradd Fillmann conceived the Mother Nature look and led the team.
Screens looped content live at the event, and showed looping files of the trailers and the program. One model, done up as Mother Nature, with colored contacts and foliage in her hair, interacted with visitors who stopped by, promoting the new show in an—ahem—organic way.
"The entire concept of the show is almost like a Project Runway-type competition program, but for makeup artists," said TH's senior production lead on the project, Sara Mouzayanni. "We put together a team of makeup artists who put together a concept that was totally out of the box."
She added that originally the event was conceived as a two-city program. "When we were first pitching the concept, we were looking at both New York and L.A.," she said. But with a limited time line—the whole event was produced in about two weeks, including production and fabrication—the concept was streamlined to just the local visit. "At the Grove, you get great traffic all day, any day, [of people] who are willing to stop and pay attention. Plus, the Grove has got a great backdrop, so any kind of set design is going to look great."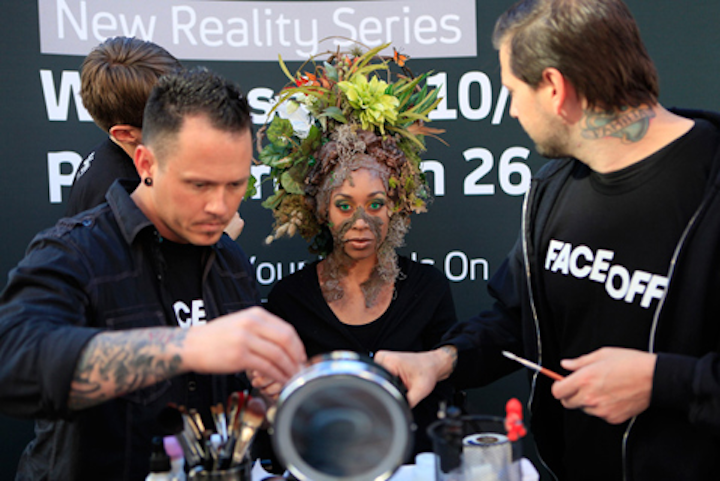 Photo: Jeff Bottari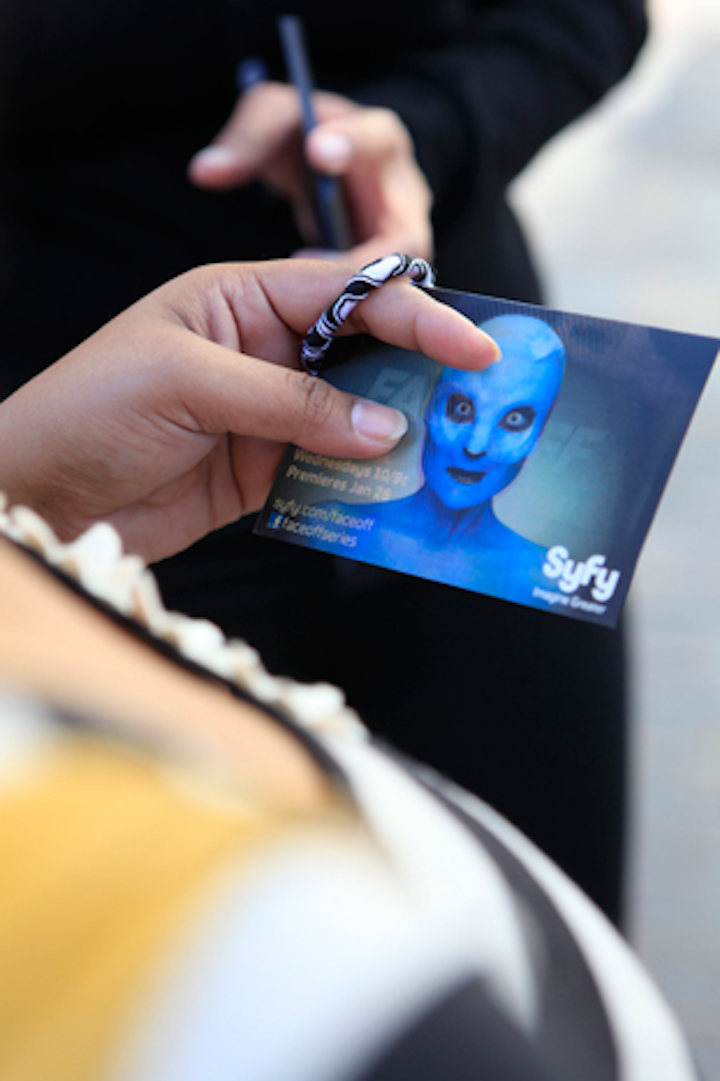 Photo: Jeff Bottari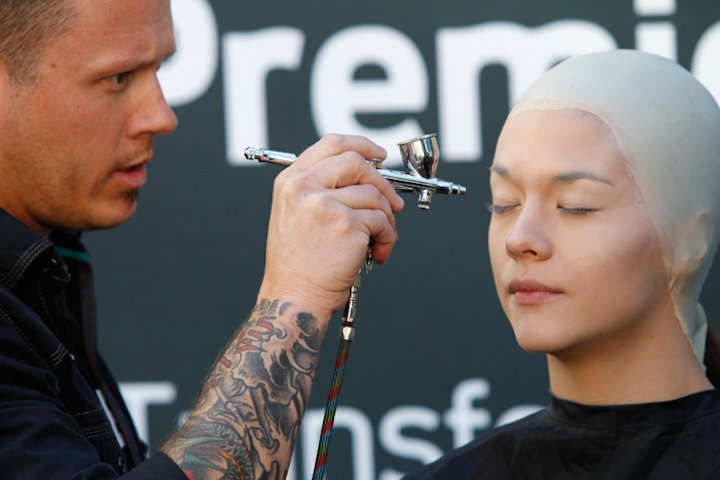 Photo: Jeff Bottari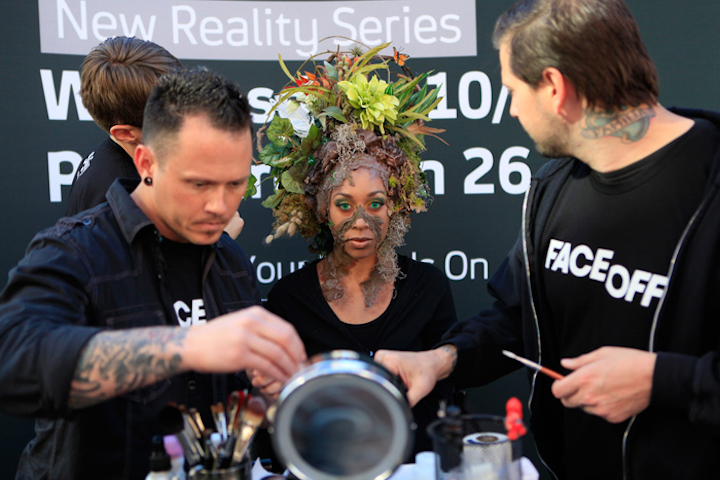 Photo: Jeff Bottari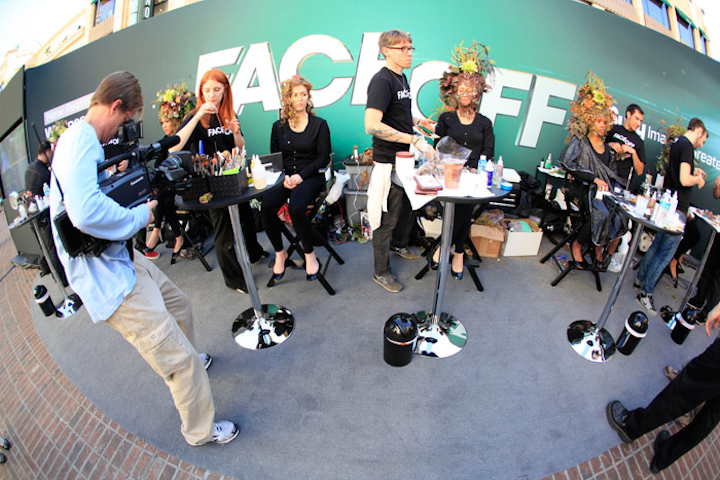 Photo: Jeff Bottari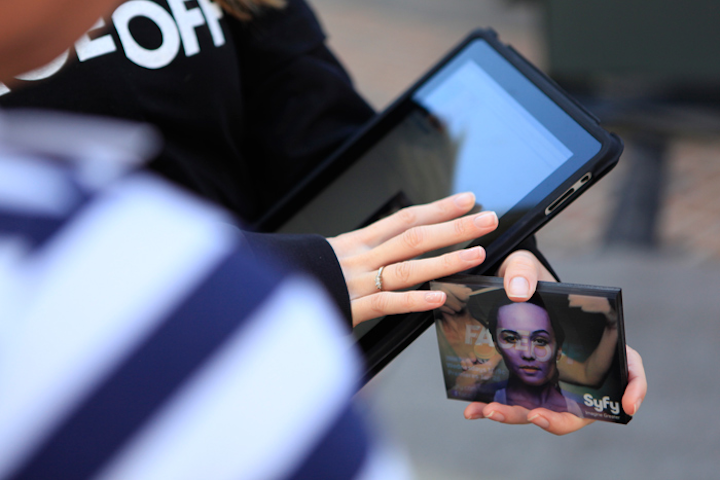 Photo: Jeff Bottari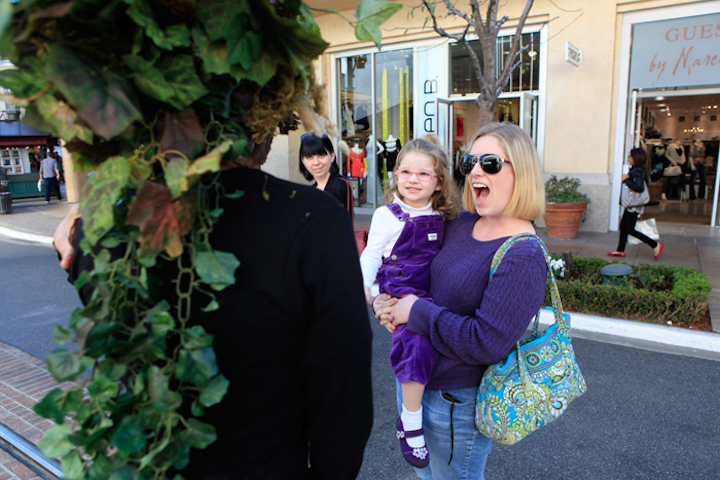 Photo: Jeff Bottari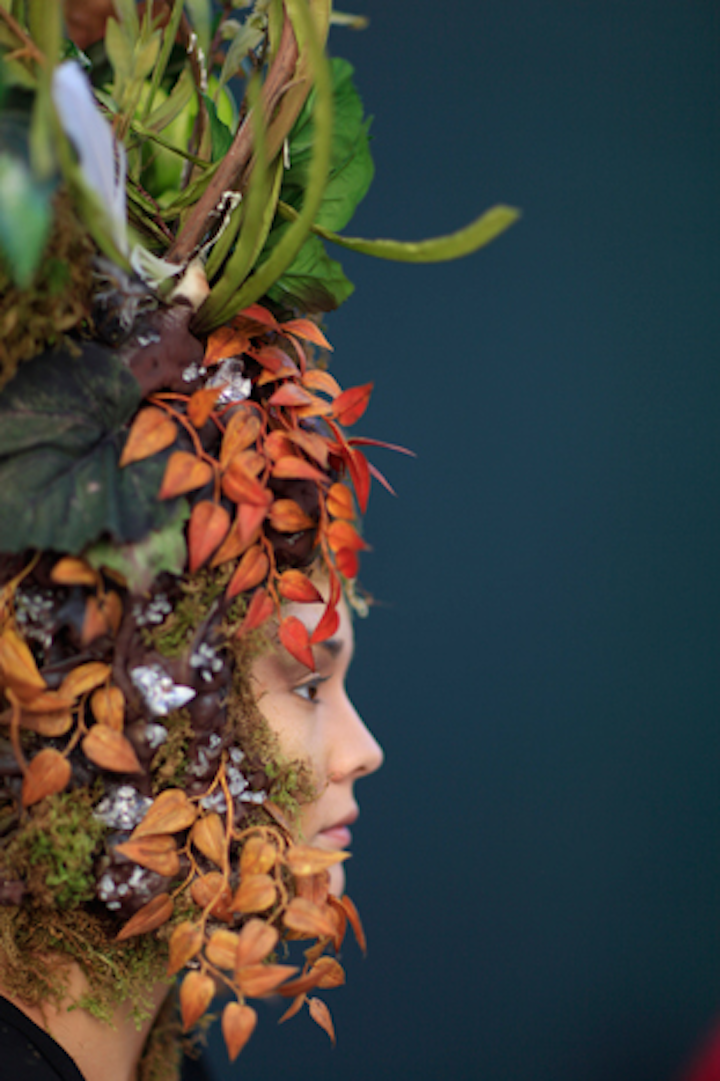 Photo: Jeff Bottari
Featured Venues/Suppliers: