N.F.L. Hosts Its First Super Bowl Party for Fans in Canada
February 7, 2012
On Sunday, the N.F.L. threw its first fan-focused Super Bowl party in Canada, hosting guests in Vancouver, Montreal, and Toronto. The decision was sparked by consumer demand. "As social media continued to grow, the N.F.L. continued to get asked to throw something like this," said Jeff Rogers, vice president of experiential marketing at
Mosaic
, the company that managed the event for the football league. Sponsored by Bud Light, Toronto's party took over Sound Academy and attracted about 1,200 guests as well as 280 V.I.P.s.
The main goal of the event was to create the feel of the game in Indianapolis to Canadian fans. "We tried to make it as authentic as possible," Rogers said. The event brought all the elements of a football game together, from a tailgate party outside to professional N.F.L. players and cheerleaders as guests. Rogers explained that in the Canadian market, house parties were the main competition for this event. "What a house can't bring is all of these authentic N.F.L. experiences."
There were plenty of activities to keep guests busy. Outside, attendees showed off their skills with a football at inflatable game stations. When they weren't watching the game on one of many flat-screen TVs, guests inside played Madden NFL 12, watched band Big Wreck perform, and posed for photos with the Bud Light girls and Buffalo Jills cheerleaders.  
Social media played a role both during the event and as a lead-up. The N.F.L. geo-targeted its Canadian Facebook fans, keeping them updated about daily prize giveaways and slowly releasing details about the party. At the event, a Twitter wall showed tweets from across the country with the hashtag #CanadasXLVI.  
The party began at 4 p.m. with a 6:30 p.m. kickoff. Parties in Vancouver and Montreal followed a similar model.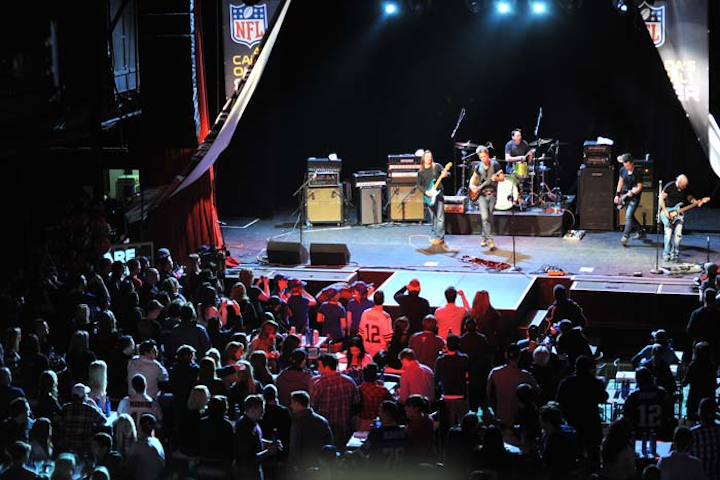 Photo: Shan Qiao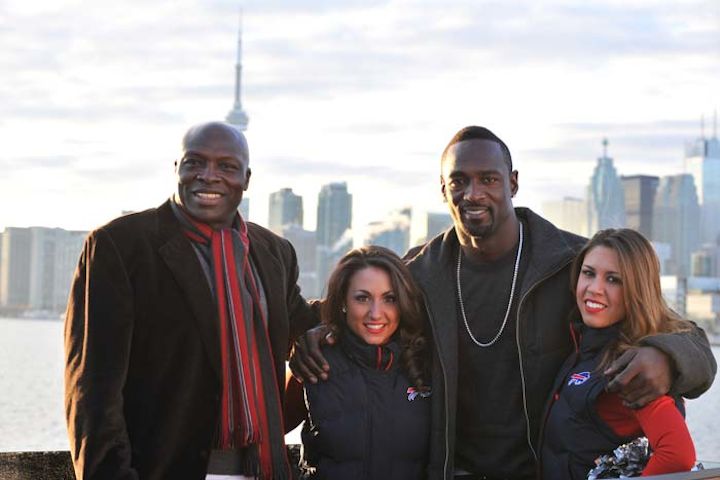 Photo: Shan Qiao
Featured Venues/Suppliers: