Warner Brothers Launches Xbox Game at 'Old World' Party With Liquid Potions
April 10, 2012
A half-wolf, half-cat creature (appropriately named "Wolfcat") appears in a talisman from The Witcher, an Xbox role-playing game published by Warner Brothers Interactive Entertainment. On Friday, fans formed a quarter-mile-long line in front of The Brahmin, eager to get the Wolfcat hand stamp that permitted entrance to the launch party of The Witcher 2: Assassin of Kings.
Sponsored by gaming and comic convention Penny Arcade Expo East, which took place at the Boston Convention and Exposition Center last week, the event attracted more than 300 guests. The goal of the fete was to announce the launch of the game and give consumers the opportunity to test it out before it becomes available to the public on April 17.

The Wolfcat hand stamps were just one element that forged a tangible connection between the game and the event. "We wanted to create an emotional [tie] between guests and the game," said Brian Diamond, owner of The Visionary Group, which was retained by Future US and Warner Brothers Interactive Entertainment to produce the function. "Our guests were people who were generally familiar with the world of Witcher, and we wanted them to recognize attributes from the game the second they walked in."

In addition to the mysteriously dim, brick-walled ambiance of The Brahmin, which was a key reason why Diamond chose the venue, the event echoed the game's aesthetic with its leather tufted couches, ornate hurricane lamps, and tables wrapped in hemp fiber and thick rope. To further evoke what Diamond described as the game's "old-world feel," staffers wearing—what else?—Wolfcat-emblazoned gear passed mini meat pies and chicken drumsticks.

Seven demo gaming kiosks, shining with neon-green Xbox logos, beckoned guests to pick up controllers and test their skills. To immerse players in the game's enhanced edition, black velvet drapes flanked the kiosks and guests drank cocktails made to resemble potions that appear in the game.

To market the event, managers relied heavily upon social media, using their awareness that the event's target audience—PAX attendees and hardcore gamers—are by and large involved with sites like Twitter and Facebook. According to Tracy Williams, director of marketing at Warner Brothers Interactive, multiple Facebook and Twitter posts, with the event flyer attached, encouraged fans to R.S.V.P. Other game brands, such as GamesRadar and PCGamer, announced it to their online communities as well. Additionally, specialty staff passed out hard-copy invites stamped with a wax-sealed Wolfcat at the expo on Friday.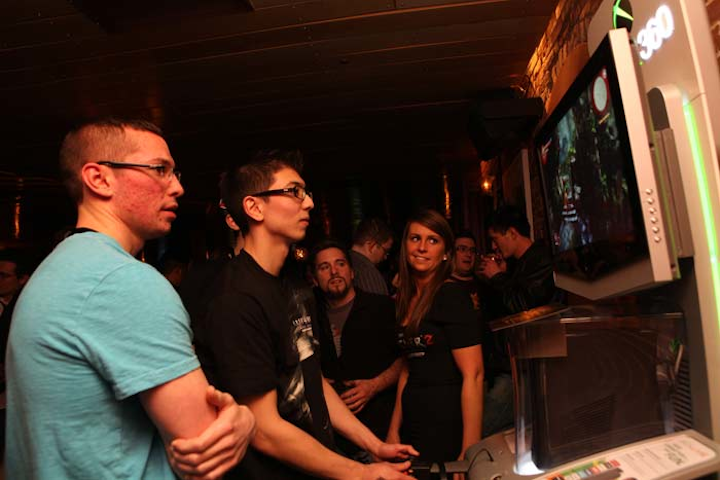 Photo: Gail Oskin/Getty Images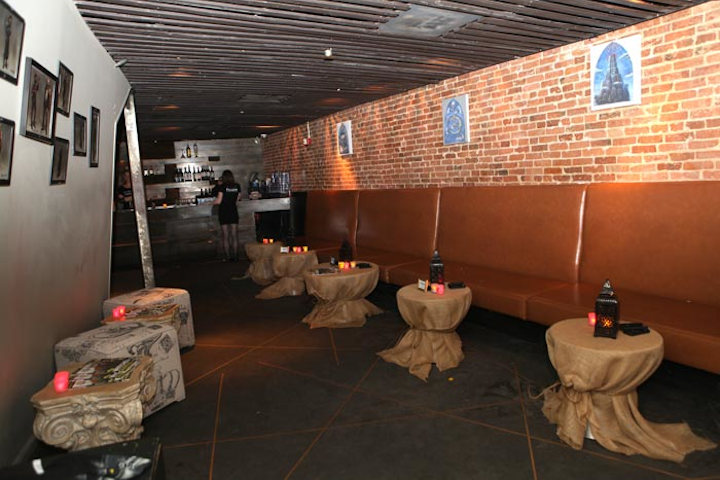 Photo: Gail Oskin/Getty Images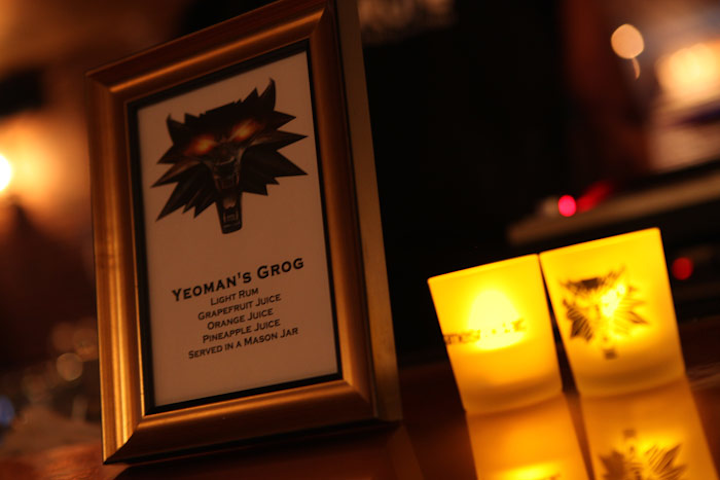 Photo: Gail Oskin/Getty Images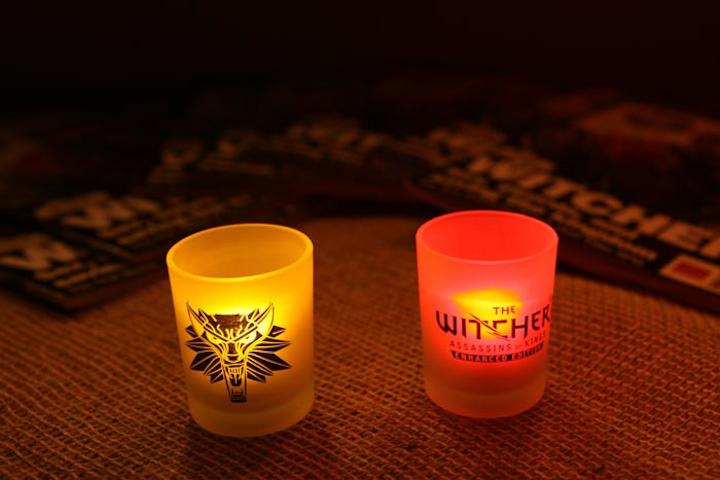 Photo: Gail Oskin/Getty Images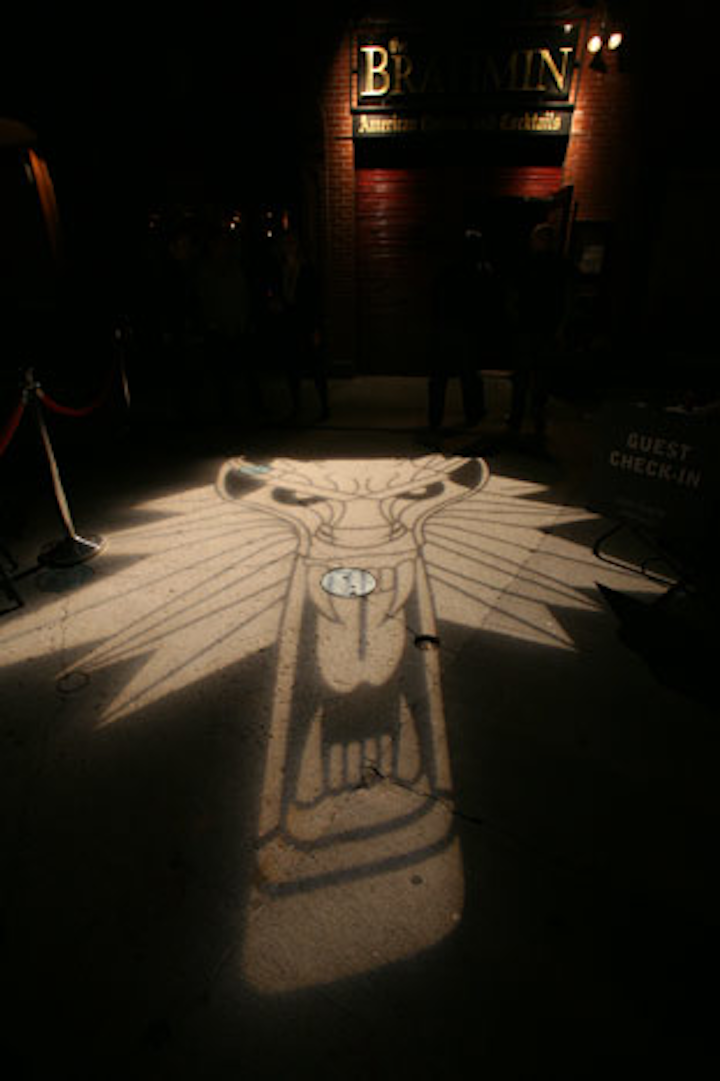 Photo: Gail Oskin/Getty Images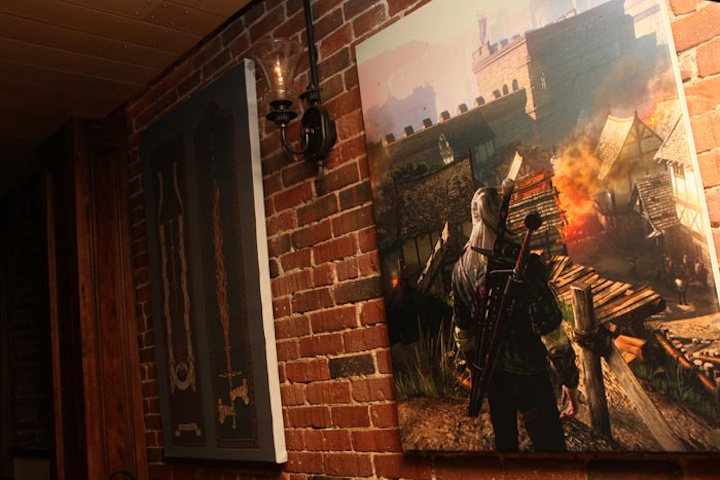 Photo: Gail Oskin/Getty Images
Photo: Gail Oskin/Getty Images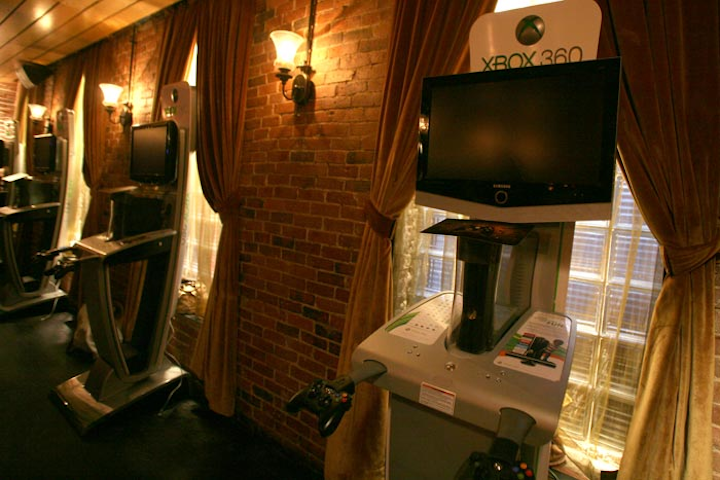 Photo: Gail Oskin/Getty Images
Featured Venues/Suppliers: