How Delta Helped TED Attendees Find Their "Social Soul Mates"
The airline used Twitter to create an immersive experience that generated more than eight million impressions.
March 27, 2014
Delta Air Lines launched its new in-flight Innovation Class program at the TED Conference in Vancouver last week with an exhibit that replicated the program's concept at ground level. Innovation Class is a partnership with the social network LinkedIn to give up-and-coming business people the opportunity to sit next to leaders in their industries on select flights. MKG, Delta's experiential marketing agency, brought the concept of connectivity to life with a digital experience at TED called Social Soul. The experience was driven by Twitter, first by surrounding users with content from their Twitter stream and then by displaying the stream of another conference attendee with similar interests.
The exhibit was housed inside a 10- by 22-foot structure with 50 monitors covering the ceiling and mirrored tiles lining the walls and floor. Before stepping inside, attendees activated their experience by tweeting with the hashtag #SocialSoul. Once inside, they saw and heard content from their Twitter stream, including text, photos, and audio of their tweets, all around them. "Every which way you look, you see this beautiful, immersive experience, and hopefully it makes the user feel this content is coming to life," said Dave Brown, digital creative director for MKG. After about 40 seconds, the system transitioned into a display of the Twitter stream of another TED attendee, selected by a custom algorithm that identified matching keywords in tweets in less than a second.
"You are able to get underneath the hood of their social soul for just a few seconds, and hopefully it's really intriguing to the point you'll want to discover who this person is," Brown said. Before exiting, a screen labeled "This is your social soul mate" identified the other attendee. Participants then received a tweet from Delta that shared the Twitter handle of the suggested match and provided a link to learn more about the Innovation Class program.
"The amazing thing is it actually worked. Conversations were starting because of this," Brown said. "We were monitoring the Twitter feed and seeing, 'I just went through Social Soul and it said you were my soul mate. I don't know who you are but we should meet up.'"
Brown said more than 300 people tweeted with the #SocialSoul hashtag, which generated 8.3 million impressions, a reflection, he said, of the "stature of influence and clout of attendees" at TED. A larger number of people tested out the experience, though, since tweeting with the hashtag was only required for those who wanted the matchmaking experience. MKG worked with independent coding artists Kyle McDonald and Lauren McCarthy to create the algorithm that powered the experience.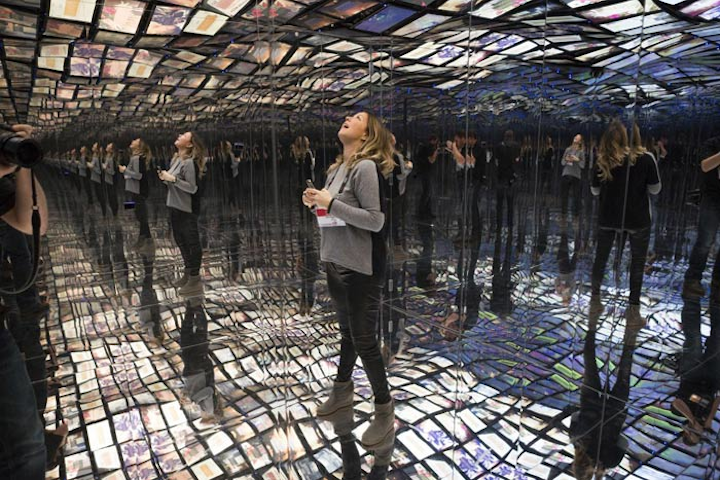 Photo: Kyle McDonald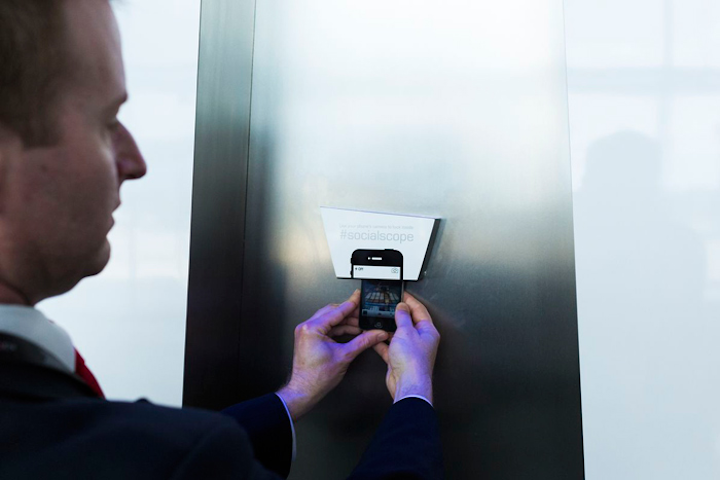 Photo: Kyle McDonald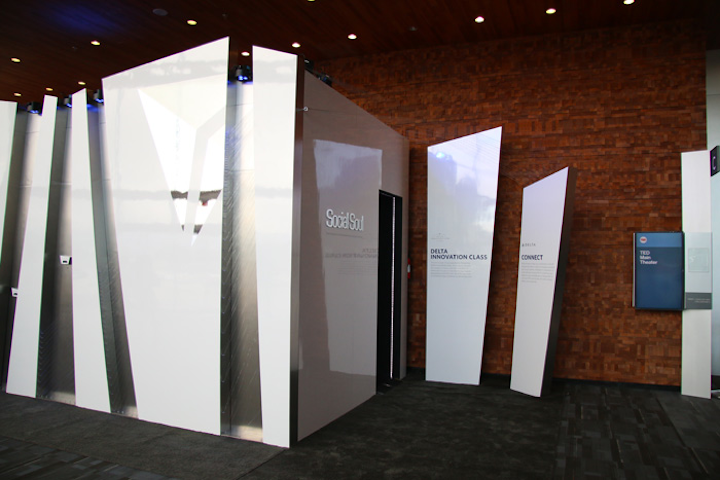 Photo: Kyle McDonald
Featured Venues/Suppliers: