How to Curate Teen Events Using Social Media
To promote its exclusive Arizona Jeans Company label to young consumers, J.C. Penney engaged key musical acts to interact via social media platforms.
September 4, 2014
Holding a teenager's attention is no small feat. So when it came to organizing an Arizona Jeans Company event targeting young adults, J.C. Penney's vice president of events marketing, partnerships, and publicity, Laura Sandall, and her team made sure to make use of common teen obsessions: social media, music, and, of course, fashion.
It was a strategy that helped organizers curate an overwhelmingly young guest list for the bicoastal Arizona Flea event—so-called because of its flea-market-like setup—which brought the J.C. Penney brand to Culver City's Book Bindery on August 27 and Brooklyn's 26 Bridge space on August 20. MKG, which has offices in both cities, handled conception, production, and design for each event.
Sandall booked musical acts with existing teenage fan bases, tapping Becky G., Tori Kelly, and X-Factor winners Alex & Sierra to perform, and enlisted the singers to tweet about the event, as well as invite their followers to attend. Becky G. and Tori Kelly also participated in a live chat prior to the West Coast show, drumming up attention for the brand amongst their fans.
"Our goal for our Arizona Jean Company events was to generate media attention—both social and traditional—to help build a deeper connection with our targeted teen consumers," Sandall said. "By leveraging musicians and influencers in the digital and social space, we could truly engage our target market to help tell the Arizona story through the mediums where they can be found."
But the attention to teen guests went well beyond the evening's entertainment, with everything from the colorful decor to interactive crafts-influenced stations taking attendees' age and interests into account. Here's a look at the additional ways J.C. Penney sought to engage its target audience.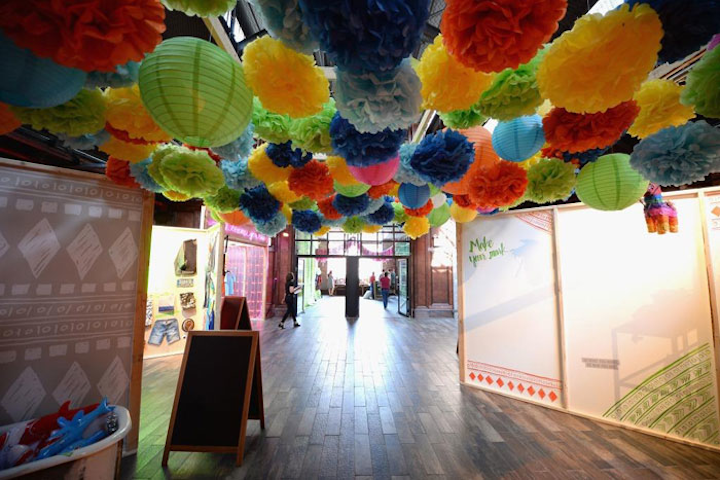 Photo: Dimitrios Kambouris/Getty Images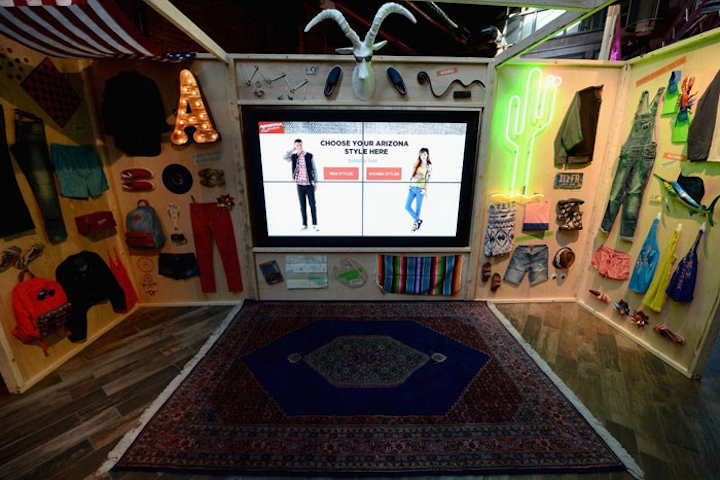 Photo: Dimitrios Kambouris/Getty Images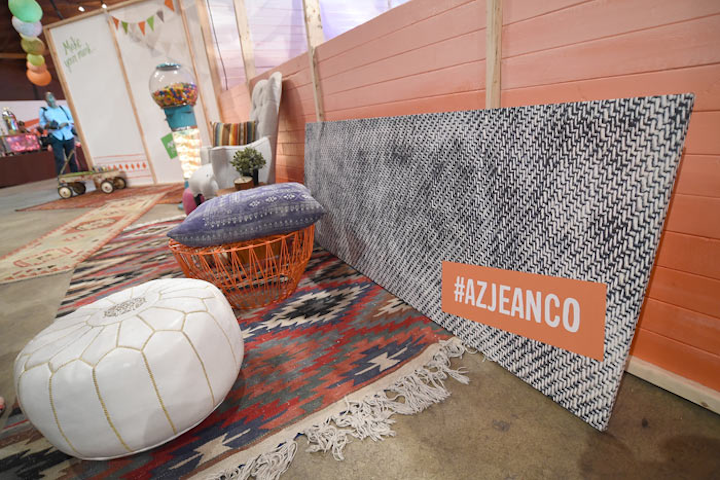 Photo: Michael Buckner/Getty Images for JCPenney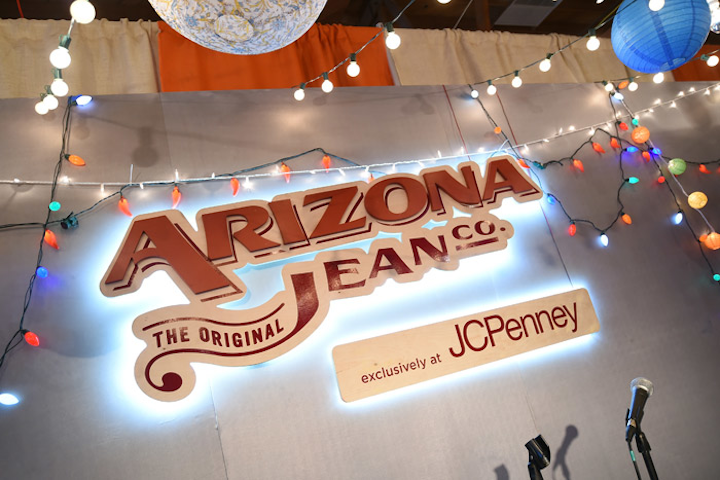 Photo: Michael Buckner/Getty Images for JCPenney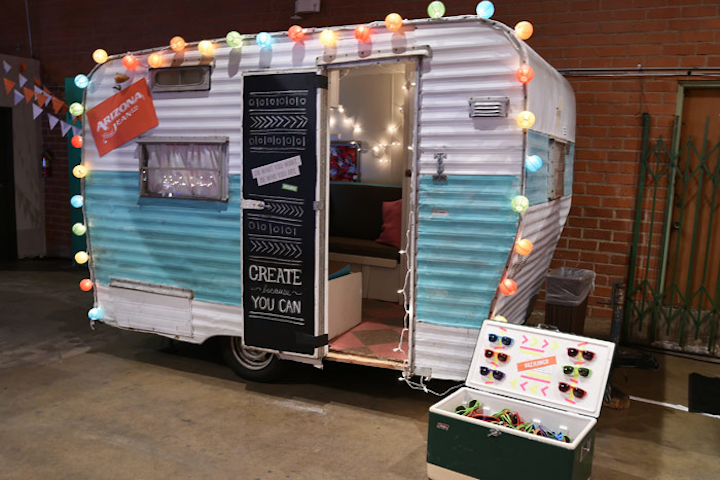 Photo: Michael Buckner/Getty Images for JCPenney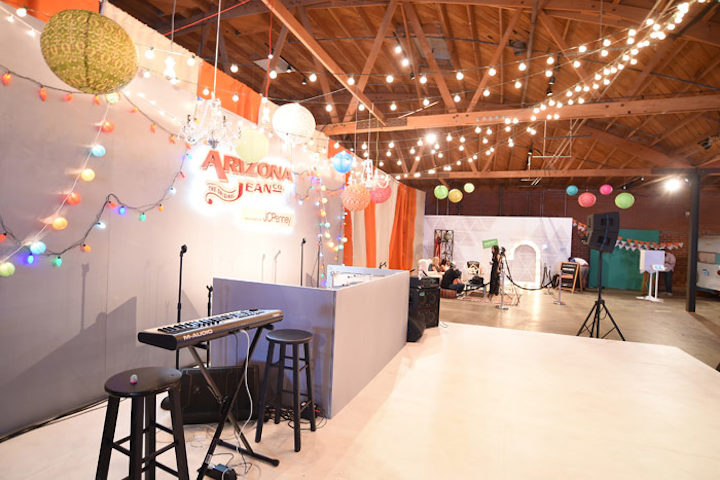 Photo: Michael Buckner/Getty Images for JCPenney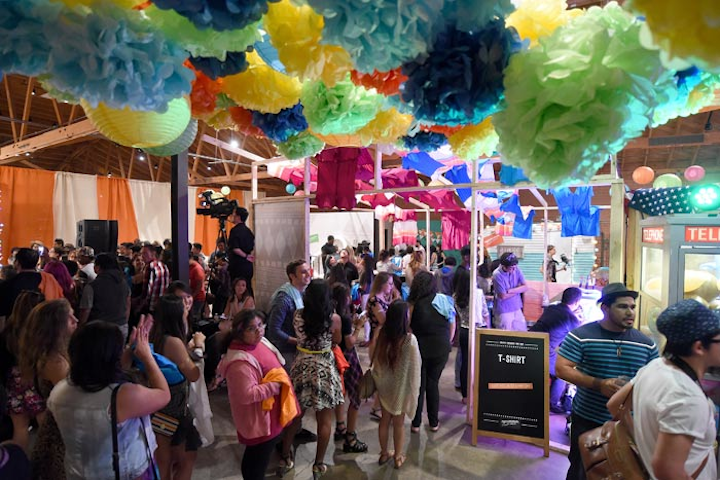 Photo: Michael Buckner/Getty Images for JCPenney
Featured Venues/Suppliers: