Why Adidas Built Its Own Soccer Field in a Warehouse
The sportswear brand looked to tap into the growing popularity of soccer in the U.S. by launching its new cleats with a tournament.
July 24, 2015
There's no shortage of sports fields in the Los Angeles area, but when it came to hosting a soccer tournament to celebrate the launch of its Ace and X cleats on July 15, Adidas opted for a vacant warehouse in the arts district.
While choosing a concrete-heavy locale for a football match and devoting marketing resources to a sport that isn't quite as mainstream as others in the United States may seem counterintuitive, Adidas director of U.S. event marketing Lisa Markusen explained the strategy definitely played a part in both decisions.
"The lifestyle element and the showmanship of soccer is definitely something that is coming through even more every year, especially in the U.S., and it's definitely something that the younger generation absolutely loves about the game," Markusen said. "In particular, cage or street soccer is something that we wanted to explore a little bit—the nontraditional side of soccer shown through showmanship, which is why we kind of wanted this really understated, warehouse type of feel."
Markusen tapped Match Marketing Group's Howard Rubin to produce the event, which saw Rubin and his team build a 50- by 30-foot soccer pitch within 440 Seaton for a two-on-two tournament featuring 32 players from elite soccer clubs in and around the Los Angeles area.
Players faced off in five-minute matches and earned points for stylish tricks or fancy footwork in addition to scoring goals. The points system tied to Adidas's marketing strategy for the cleats, which pushes the X as the boot for players interested in showmanship and the Ace as the better option for those interested in control.
A scoreboard behind a field-adjacent DJ booth afforded the brand prime real estate for conveying brand messaging; Adidas kept the visuals for the rest of the venue understated with a few shoe displays, simple crate-like seating arrangements, and food trucks located outside the venue (since passed hors d'oeuvres would have distracted from the action on the field).
"Howard and his team really nailed it for us because it was about the game, it was about the pitch but we definitely had brand messaging where it mattered most," Markusan said.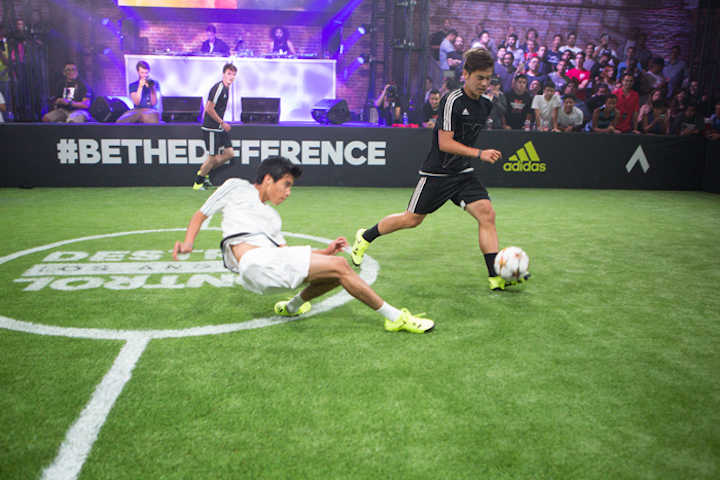 Photo: Devon Steigerwald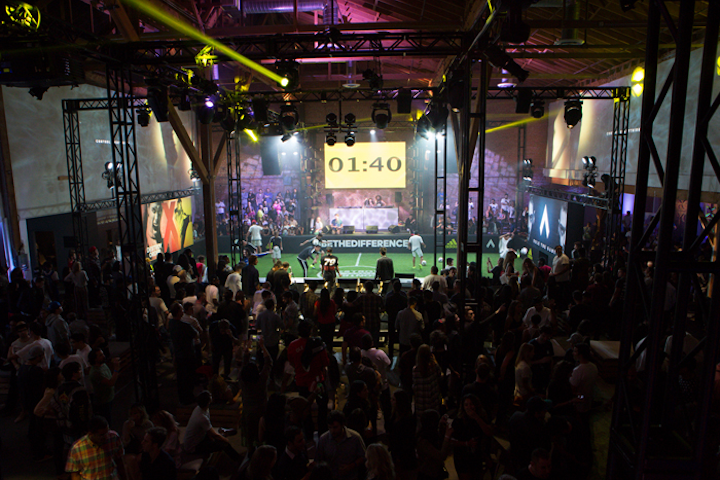 Photo: Devon Steigerwald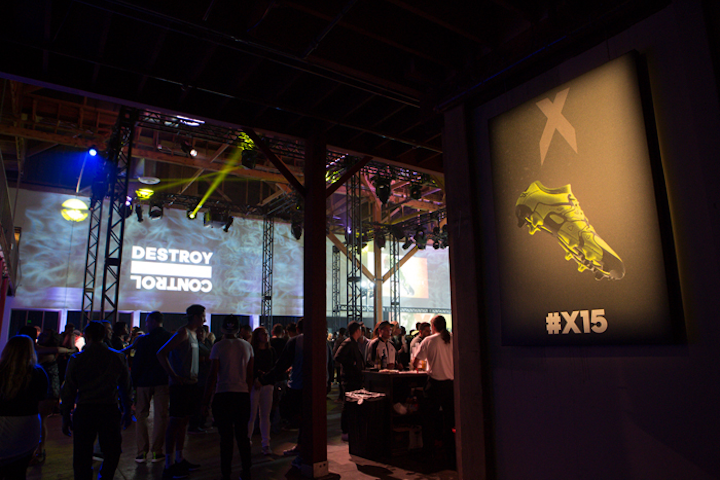 Photo: Devon Steigerwald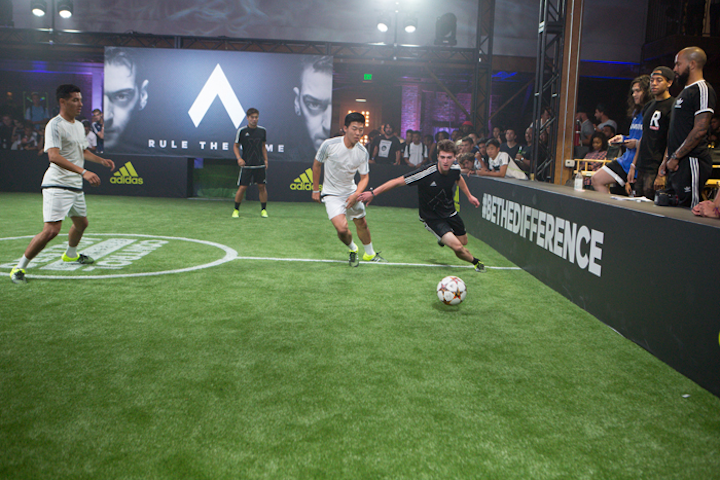 Photo: Devon Steigerwald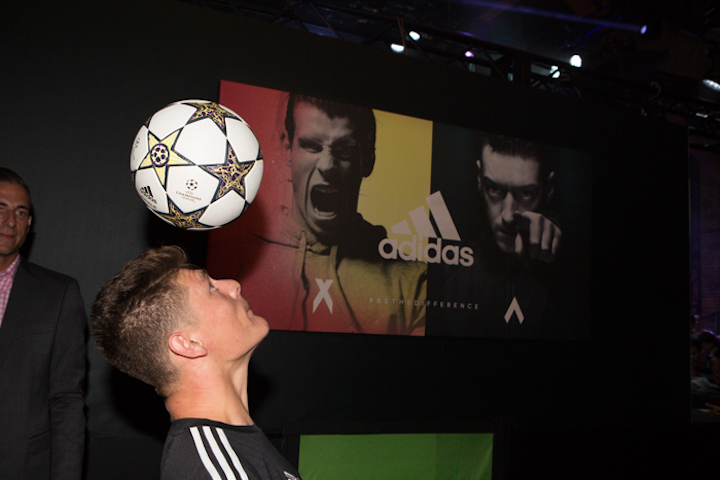 Photo: Devon Steigerwald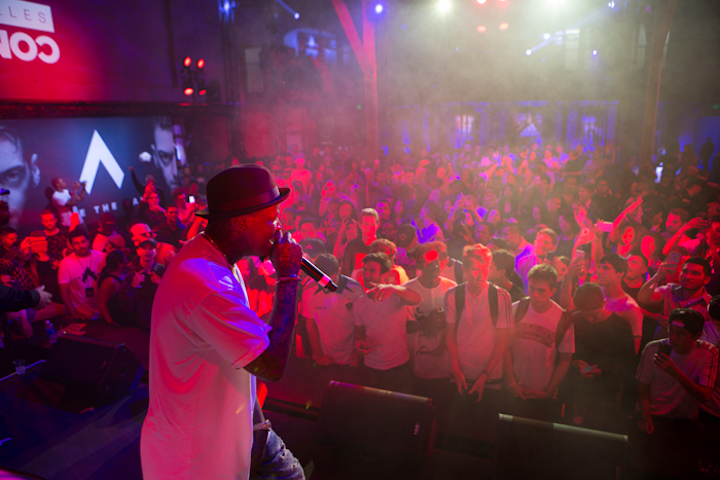 Photo: Devon Steigerwald
Featured Venues/Suppliers: