How to Transport Event Guests Into the Future
During the Game Developers Conference, App Annie hosted an event that had a futuristic vibe.
April 11, 2016
During the Game Developers Conference in San Francisco, App Annie—which creates business intelligence tools and market reports for apps—hosted an event for approximately 800 game-industry pros. Held at Mezzanine on March 17, the event gave life to the company's brand positioning. "App Annie is the future of apps, and we wanted to carry that through the event with a futuristic theme," said Caryl Lyons, managing partner at Roar Events, which planned the bash.
To achieve the intended look, planners relied heavily on lighting. "All the furniture was either illuminated or mirrored, so the light bounced around the space," Lyons said. Got Light's illuminated, geometric chandeliers hung from the ceiling, and LED light tubes hung in other areas. The entertainment from Gatsby Entertainment also glowed: Dancers performed with LED hula hoops, and aerialists were lit in black lights. "The attendees were gamers, so the night wouldn't have been complete without a 10-foot long LED foosball table," Lyons said.
The snacks from Culinary Eye Catering and Events were also inspired by the future. One area that guests gravitated to was a popcorn-wall installation, which had cups of popcorn tucked into a fence. A slew of doughnut holes, meant to resemble orbs in space, spilled out of the installation. Here's a look inside the event.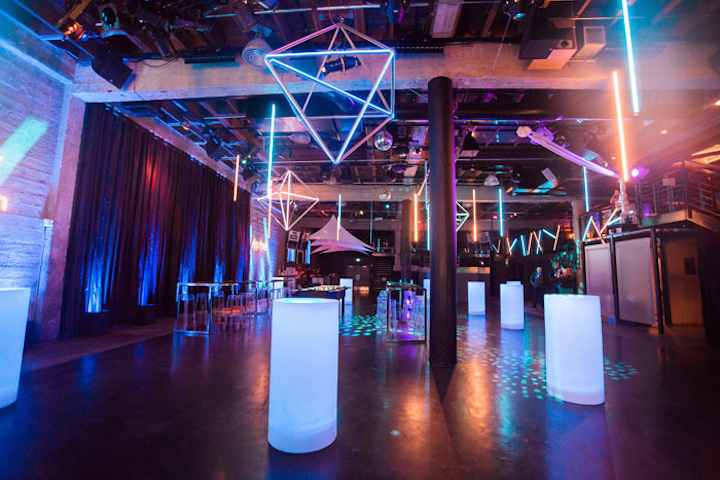 Photo: L. Bishop Photography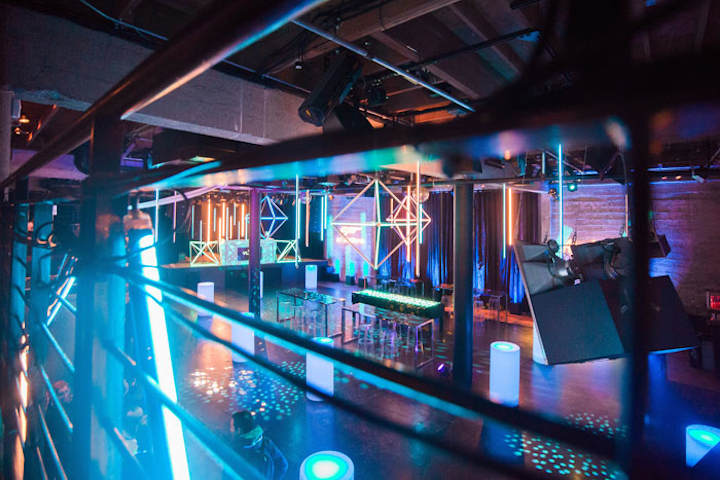 Photo: L. Bishop Photography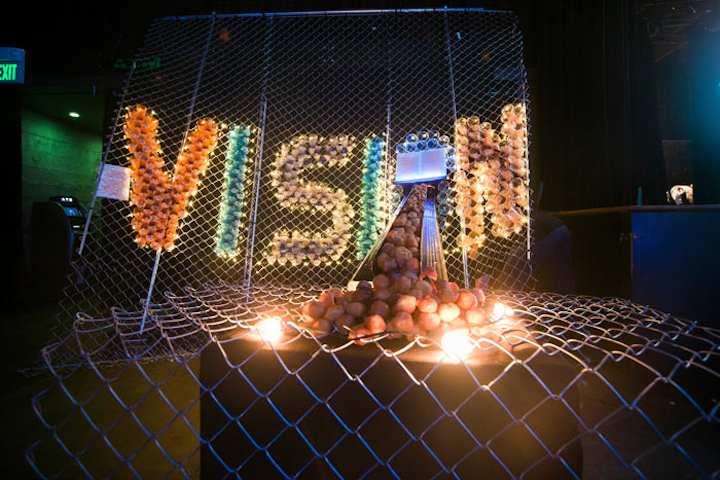 Photo: L. Bishop Photography
Photo: L. Bishop Photography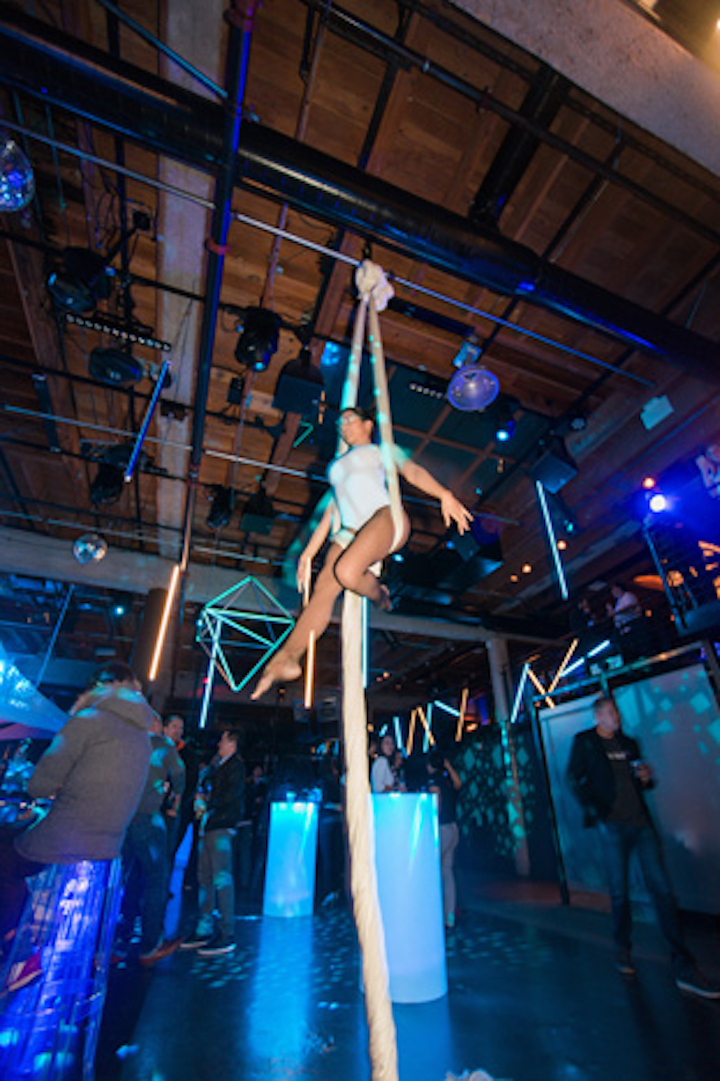 Photo: L. Bishop Photography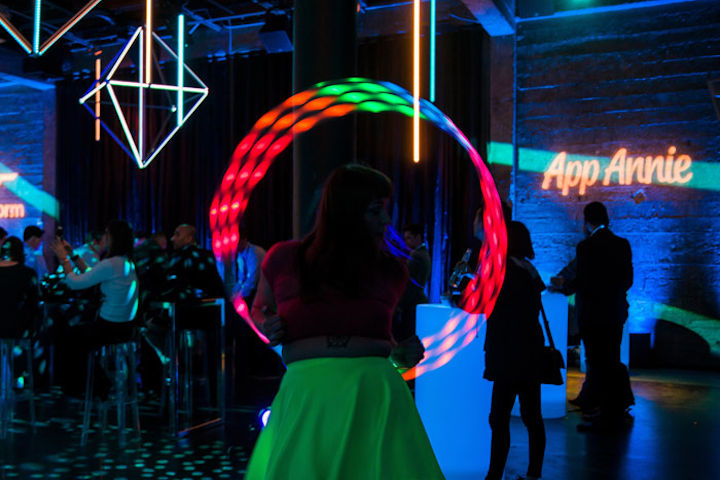 Photo: L. Bishop Photography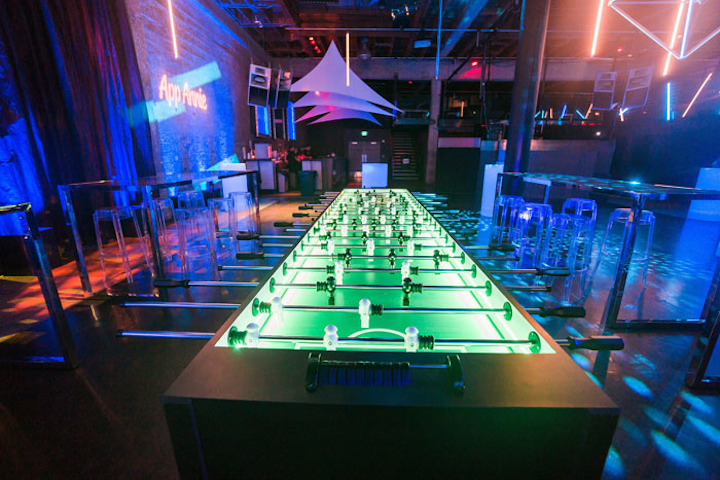 Photo: L. Bishop Photography
Featured Venues/Suppliers: