Why One Company Is Banking on Highly Produced Horror Experiences—Not Just for Halloween
Ten Thirty One Productions is expanding the scale of its event productions in the horror genre from coast to coast.
October 19, 2016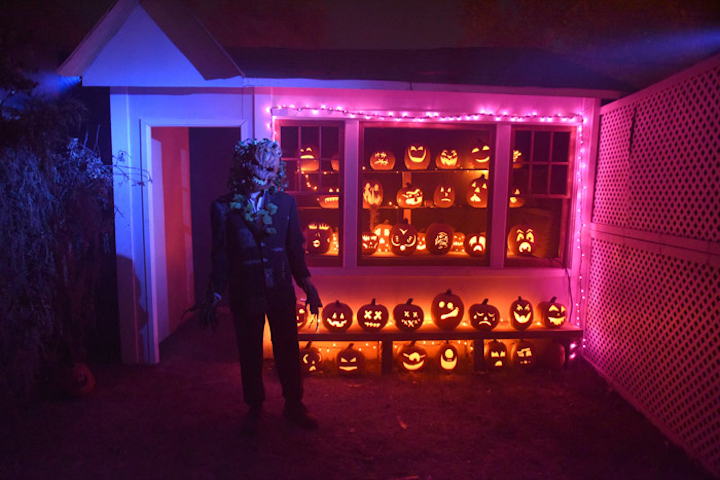 Photo: Courtesy of Ten Thirty One Productions
With October squarely underway and Halloween spirit spreading around the country, horror genre production company Ten Thirty One Productions is in the thick of its prime season. The company launched the Los Angeles Haunted Hayride attraction in 2009, and the October attraction is now one of the biggest of its kind in the country—with a second location by the same name now in its second year in New York. In addition to business partner Mark Cuban—who grabbed a stake in the company through what was then the biggest investment in Shark Tank history—C.E.O. Melissa Carbone helms Ten Thirty One.
This year, the 30-acre Los Angeles attraction at Griffith Park has grown in scope and scale, and ticket sales are up year over year, thanks in part to a new partnership between Ten Thirty One Productions and L.A.-based event production company Event Eleven.
Carbone, who is a former iHeartMedia executive, explains, "Corporate event productions can often have a vast capabilities profile—which is the case with Event Eleven. As we expand, we need to bring partnerships into the company that can help us scale our brands. Event Eleven has a unique aesthetic that we think fits our brand and also [lends] the girth to take on several markets simultaneously."
This year's event carries the theme "Secret Society," which includes two separate experiences: "Elite" and "Deranged." For the first time in the event's history, attendees will leave their wagons to confront a secret society initiation experience on foot, closer than ever to the actors.
Additionally, the "Trick or Treat" portion of the attraction has tripled in size this year, and Carbone says it's been "completely reimagined with life-size houses in our little suburban neighborhood when patrons trick or treat for candy all month long."
In another first for the attraction, Universal Pictures has taken over the space in the newly named "Ouija, Origin of Evil." It's the first partnership of its kind that Haunted Hayride has ever allowed, and it traps attendees in near-blackout conditions that Carbone characterizes as the most "elaborate" ever.
Ten Thirty One's other horror-industry attractions include Great Horror Movie Night and Great Horror Campout, a summertime attraction in Los Angeles. About half a million people—including big-name celebrities—have participated.
A major component in Ten Thirty One's business model is a strong social-awareness element integrated into the content of the attractions. For example, environmental conservation, animal and wildlife welfare, city park preservation, and more are issues that are addressed through the production: Ten Thirty One Productions recycles and composts; features plastic-free concessions, hybrid and electric production vehicles, biodiesel fuels, 100-percent reused or recycled sets and wardrobes, and plant-based concessions; and offers carpool discounts in an effort to minimize the environmental footprint. 
"All of our brands follow a philosophy that makes them incredibly unique," says Carbone. "We use environments that have never been used in the ways we use them. We find environments that are already haunting, disturbing, creepy in their demeanor before we even put our footprint on it. Putting concrete-jungle Los Angelenos in the woods at night is pretty unique by itself. Then, we add a tractor pulling a hay wagon and an entire world from which the patron is never bodily removed. Keeping the user in the world in a cerebral way—meaning we don't make them walk past Sponge Bob Square Pants or Star Wars gift shops to get from one zone to the next—is part of reaching the highest degree of the suspension of disbelief."
Featured Venues/Suppliers: